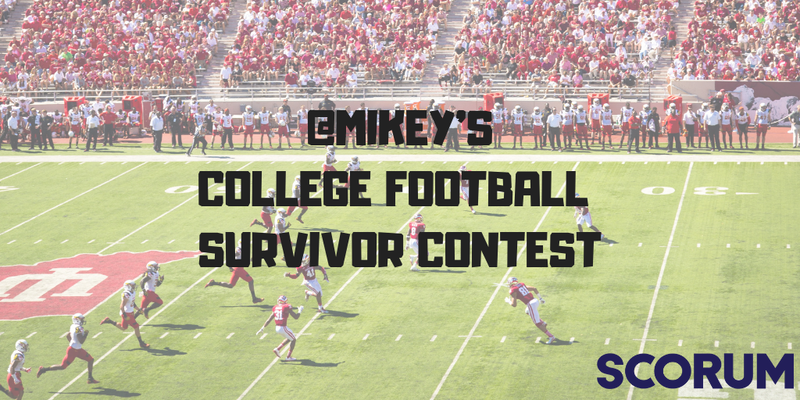 It's been a long and very fun contest, and I'm back with the final update and announcement. Thank you to all 46 players who competed, and congratulations to the final five who all won 5 SCR last week and battled it out for an 80 SCR first place prize and a 20 SCR second place prize.
The final full week of college football was absolutely insane with several big upsets and a 74-72 game between Texas A&M and LSU. Michigan is out of the playoff picture, allowing Georgia to sneak in, and Notre Dame was able to hold off USC to keep their place in the top four.
Now let's look at the final week of play in my 100 SCR NCAA Football Survivor Contest.
The Rules
For the last week, the rules changed. Each player was required to pick 5 teams that they believed would win by the largest margin over their opponent. The player with the highest combined margin of victory is the winner. The second highest will win second place.
All five results are added to determine each player's final score.
Competitors, Picks, and Margin of Victory
Below, you will see the margin of victory in parentheses next to each team that a player took. If the team lost, the number of points they lost by are subtracted from their overall score.
@Chops316: Oklahoma (+3), Clemson (+27), Alabama (+31), Texas (+7), USC (-7)
@TheSportsGuru: Alabama (+31), Clemson (+21), Northwestern (+8), Georgia (+24), Notre Dame (+7)
@TheBull: Alabama (+31), Georgia (+24), Clemson (+21), Northwestern (+8), Kentucky (+46)
@Tadas: Clemson (+21), Alabama (+31), UCF (+28), Northwestern (+8), Kentucky (+46)
@HeyImSnuffles: Texas (+7), Michigan (-23), Notre Dame (+7), Kentucky (+46), Alabama (+31)
Winners
#1. @Tadas: 134 Points
#2. @TheBull: 130 Points
#3. @TheSportsGuru: 91 Points
#4. @HeyImSnuffles: 68 Points
#5. @Chops316: 61 Points
Once again, Tadas wins! This guy wins everything!
Final Thoughts
Even when forced to pick five games, three of the five final competitors picked five winners. The key game was Kentucky, resulting in a 46-point margin. Tadas was able to claim victory due to choosing UCF instead of @TheBull's Georgia selection. Both had fantastic final performances and deserve the prizes that were just sent to them. @Tadas has won 80 SCR and @TheBull has won and has already been sent his 20 SCR for second place.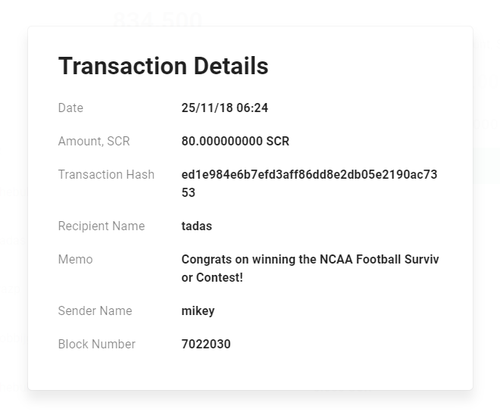 Thank you all for playing! I do plan on hosting bigger and better competitions in the future. I am going to try to avoid competitions for a while so I can focus on posts about sports, the platform, and helping people find and succeed here on Scorum. I'd also like to better support the Scorum Poker community, so we'll see what happens.
Thank you!