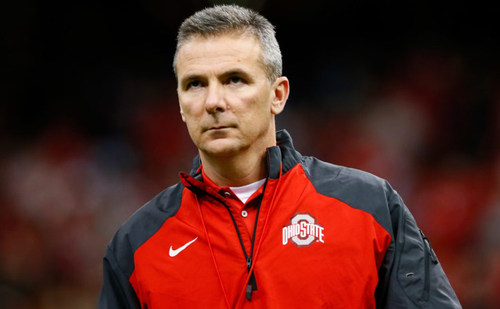 Ohio State head coach Urban Meyer will be suspended for just three games for his handling of the domestic violence accusations made against one of his former assistant coaches.
The ex-wife of the Ohio State assistant coach claimed in a report that several people close to Meyer (and Meyer himself) knew of the domestic violence. She said that they all knew since 2015. Three years later Urban Meyer finally fired the assistant coach.
In a statement made by Ohio State University they said that Meyer "did not exhibit the kind of leadership and high standards that we expect."
The university went on to say . . . "Although neither Urban Meyer nor Gene Smith condoned or covered up the alleged domestic abuse by Zach Smith, they failed to take sufficient management action relating to Zach Smith's misconduct and retained an assistant coach who was not performing as an appropriate role model for OUS student-athletes."
Many college football pundits speculated on whether or not Urban Meyer should be fired for dismissing the ex-wife's allegations and keeping his coach employed. I guess we just got the answer from Ohio State University.