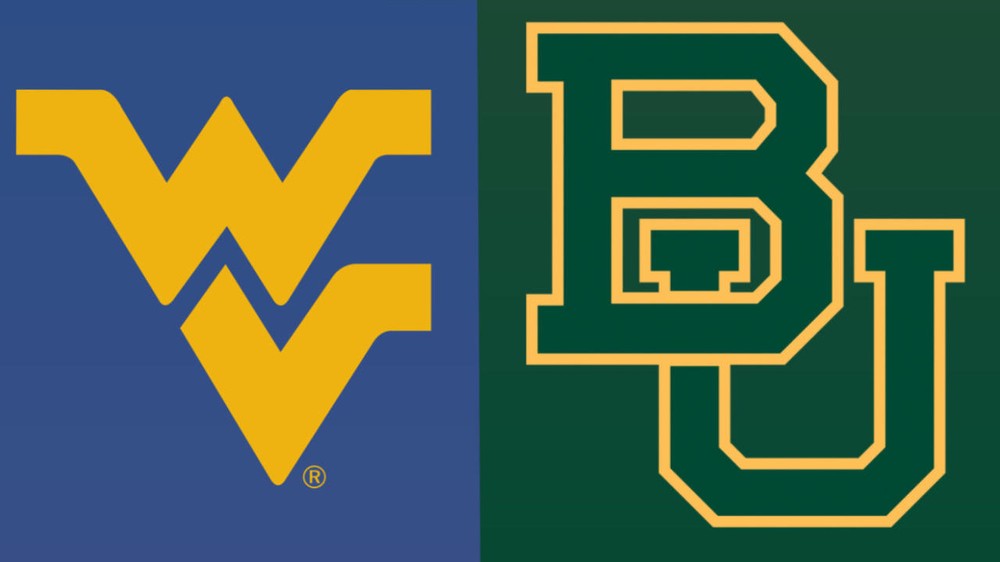 The Baylor Bears have been on an incredible run, reeling off 21 consecutive victories and pushing their record all the way out to 22-1 - including a perfect 11-0 in Big XII play. They take on 14th ranked West Virginia in the marque matchup of tomorrow, who come in having led their previous game against Kansas for the most of the way, only to not score a single point in the final 5:07 and lose by 9.

-
Meanwhile, Baylor comes in with their win streak, but they haven't looked as dominant as of late. They held Texas to just 45 on the Longhorns' home court in their last game, but scored a season-low 52 themselves. In the two previous games before that, they defeated the two worst teams in the conference - Oklahoma State & Kansas State by 8 & 6, respectively. Sometimes you need to win ugly, and the Bears are capable of doing it both ways.
-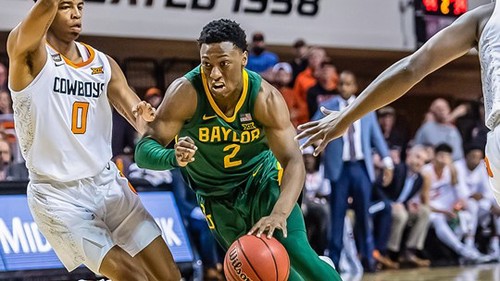 They are balanced when it comes to scoring, with six players averaging between 6.2 & 15.0 points per game. Jared Butler leads the way at 15.0 per game, and also averages 3.0 assists, 2.6 boards, and a team-high 1.5 steals per game. MaCio Teague is close behind at 14.4 points per game & 5.0 boards, while 6'8" senior forward Freddie Gillespie averages 9.8 points, 8.9 rebounds, and 2.5 blocks per game. Davion Mitchell can also score averaging just 10.0 per game (9.8).
-
On the other side of the floor, West Virginia is led by their dynamic youthful frontcourt duo of talented freshman Oscar Tshiebwe & sophomore sensation Derek Culver. Tshiebwe averages team-highs in both points (11.1) & rebounds (9.1), while Culver is right behind with 10.6 points & 8.8 boards per game. Miles McBride (9.6 ppg) & Jermaine Haley (9.1 ppg, 4.8 rpg) are both solid contributors as well.
-
The Mountaineers have cooled a bit since a hot 11-1 start, going just 6-5 in league play. They may be young, and rely mostly on freshman & sophomores, but they play smothering defense and force turnovers in bunches, and own the nation's #1 offensive rebounding rate making them a difficult matchup to prepare for. However, for all of the turnovers they force, they turn it over at a very high rate themselves, ranking well into the 200s. They also have a penchant to struggle with their shooting at times, as was evident down the stretch in both of their matchups with Kansas.
-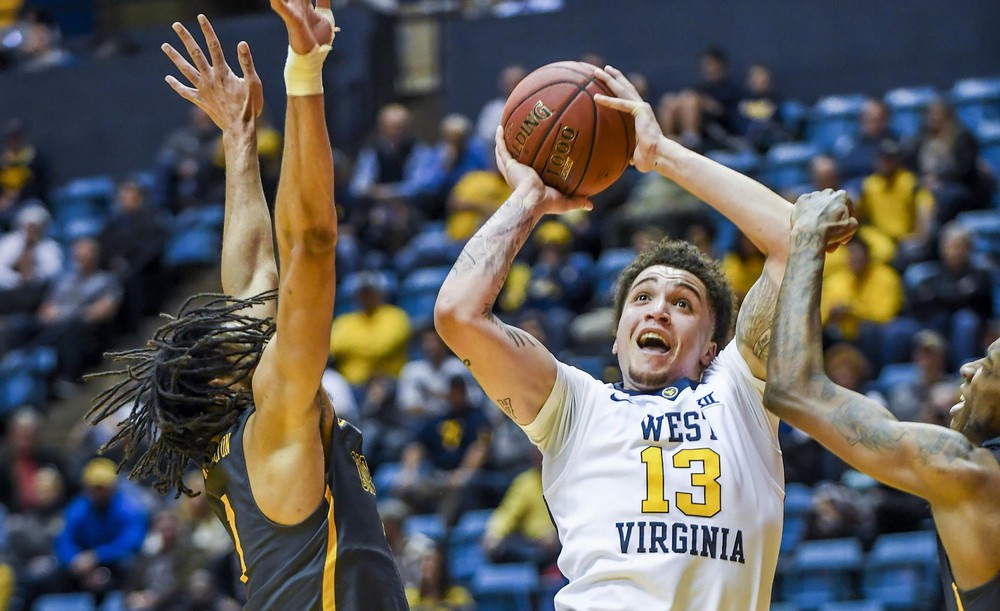 Baylor also has size, athleticism, and plays elite-level defense. They are limiting teams to just 58.3 points per game - 4th best in the country, while holding them to 38.4% shooting. If there is any knock on the Bears, it's that they don't shoot the 2-ball particularly well for a team of this high of stature, ranking just 274th in 2-pointers made and 285th in 2-point FG%.
-
PREDICTION:
-
Both teams play solid defense, and West Virginia can turn teams over at an insane rate. While the Mountaineers can be sloppy themselves, Baylor actually struggles a bit at forcing turnovers, ranking 152nd in the nation. The Bears are looking to keep their run going, while West Virginia is looking to get back on track after back-to-back losses in which they averaged just 54.0 points in each.
-
Look for another lower-scoring, dog-fight from these two, as has been the theme for both as of late. The Mountaineers actually matchup fairly well with Baylor, and I expect the Bears to get their toughest home-test of the season to date. Bob Huggins' bunch will be fired-up and ready to get back to their winning ways. That will be easier said then done of course down in Waco. I expect a close game, where both teams have the lead at different points, with Baylor just edging WVU at the end.
-
BAYLOR 62 WEST VIRGINIA 59
----
Chris Elgersma
-
You can find me on IG & YouTube @sportsguychris
-
I'll be providing weekly top 25 rankings, NCAA tournament projections, and "bubble" assessments as we get closer to the Big Dance. Be sure to check back for plenty of college hoops coverage & everything else in the world of sports!