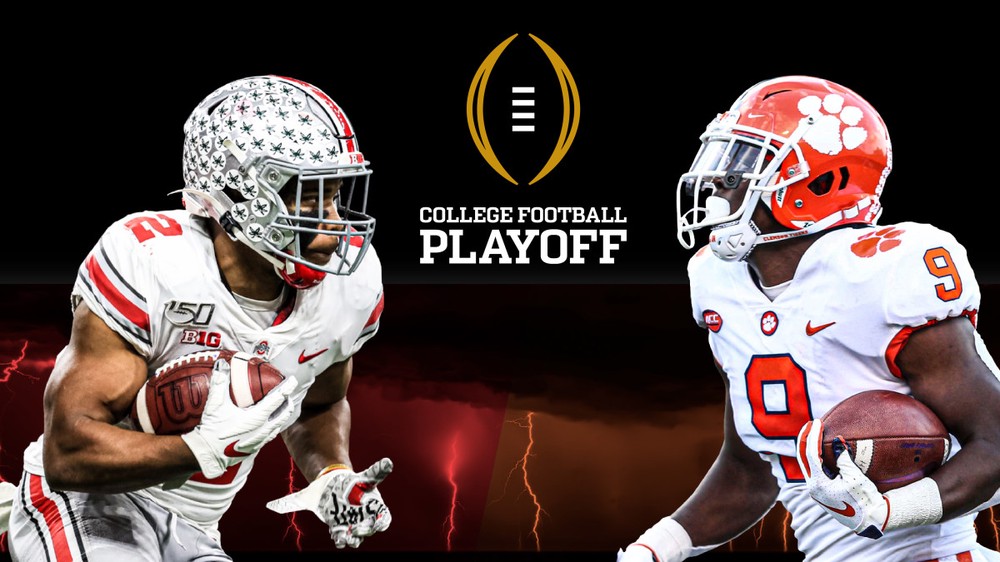 Welcome back all! It's almost here! The CFP kicks off Saturday with a pair of excellent matchups. Top-ranked LSU will get the festivities started in the Peach Bowl against Oklahoma & then Ohio State & Clemson will do battle in the Fiesta Bowl. LSU heads into the first game as the prohibitive favorites, while the second semifinal is more of a straight-up pick em' game. Both the Buckeyes & Tigers have enjoyed dominant, unbeaten seasons, and there doesn't appear to be much separating the two. Let's take a closer look at the Fiesta Bowl Semi-Final matchup between a pair of impressive squads in Ohio State and Clemson.
-
First we'll cover the Tigers. Clemson ran through their slate without much resistance, winning their final 8 games -including the ACC Title game - by at least 31+ points. Their average margin of victory during that impressive closing stretch - a whopping 42.1 points per game. They have absolutely dominated the competition since a 21-20 scare at North Carolina early in the season. They have the experience and talent on both sides of the ball to repeat as Champs, but the question remains - just how good are these Tigers? Let's take a look at the defending National Champs 2019 profile:
-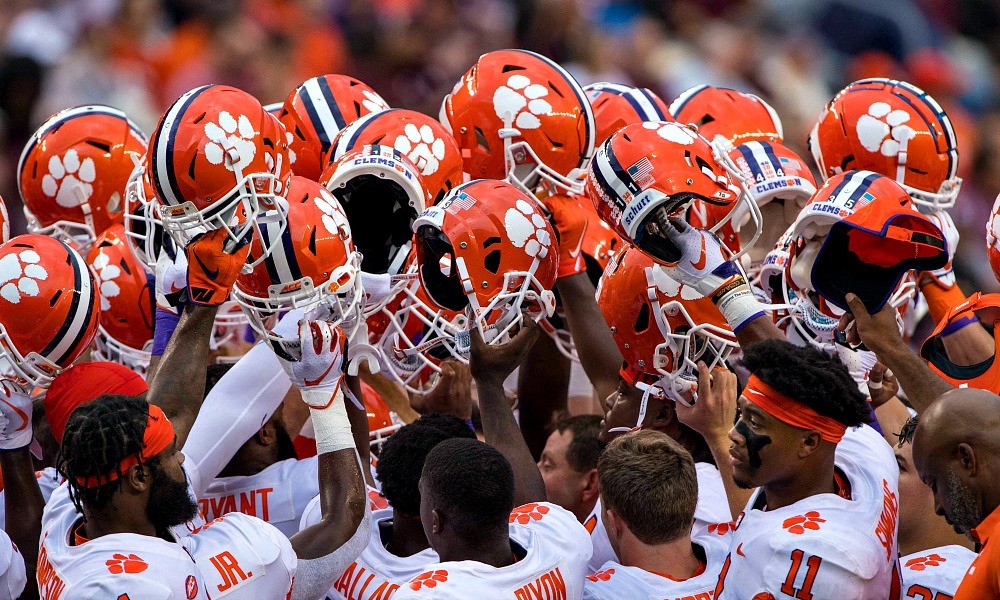 3) CLEMSON TIGERS (13-0)
-
[National ranking in ( ) next to respective category]
-
Points Scored Per Game: 46.5 (4th)
Points Allowed Per Game: 10.6 (1st)
Total Yards Per Game (Offense): 547.7 (3rd)
Total Yards Per Game (Defense): 244.7 (1st)
-
Key Wins:
vs Texas A&M (7-5) W 24-10
@ Louisville (7-5) W 45-10
vs Wake Forest (8-4) W 52-3
vs Virginia (9-4) W 62-17*
*- ACC Title game
-
Key Losses:
None
-
Stat Leaders:
-
QB Trevor Lawrence SO
232/337 - 3,172 pass yds, 34TD, 8INT
-
HB Travis Etienne JR
182/1,500 rush yds, 17TD, 8.2ypc
-
WR Tee Higgins JR
52/1,082 rec yds, 13TD, 20.8ypr
-
LB Isaiah Simmons JR
93 total tkls
-
LB Isaiah Simmons JR
6.0 sacks
-
QB Trevor Lawrence came into the season as a Heisman co-favorite, but faded after a slower-than-expected start where he threw just 8 TDs compared to 5 INT through the first 5 games of the season. Lawrence finished the season on a tear, however, as he piled up 20 TDs and 0 INT over the final 6 games, including the ACC title game. The defense also seemed to hit its stride during that closing stretch, as they finished as the #1 unit in the country in both total defense & scoring defense.
-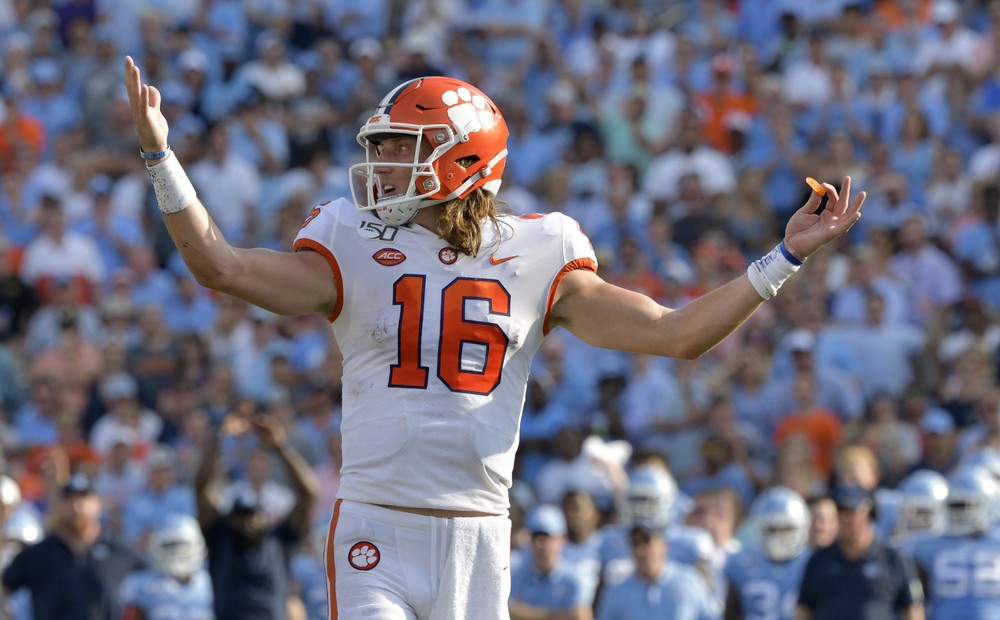 -
The one much-publicized knock on this team, is their lack of quality of opposition. When looking at their 2019 schedule, it is tough to get around-it, the ACC was just flat-out bad this year. They only have four victories against teams with winning records - a pair of 7-5 squads, and two 4-loss teams. Furthermore, three of those four teams weren't particularly good on offense, and the other was awful on defense. A&M, Wake Forest, and Virginia were mediocre at best offensively, and while Louisville was good on O, they were downright awful on the defensive side. The fact of the matter is they just haven't had to face an offense - or defense for that matter that is anywhere close to the caliber of the Buckeyes, which is in part what makes this matchup so fascinating.
-
Now that we've covered the Tigers, let's take a look at the 2019 Big TEN champion Buckeyes' 2019 profile:
-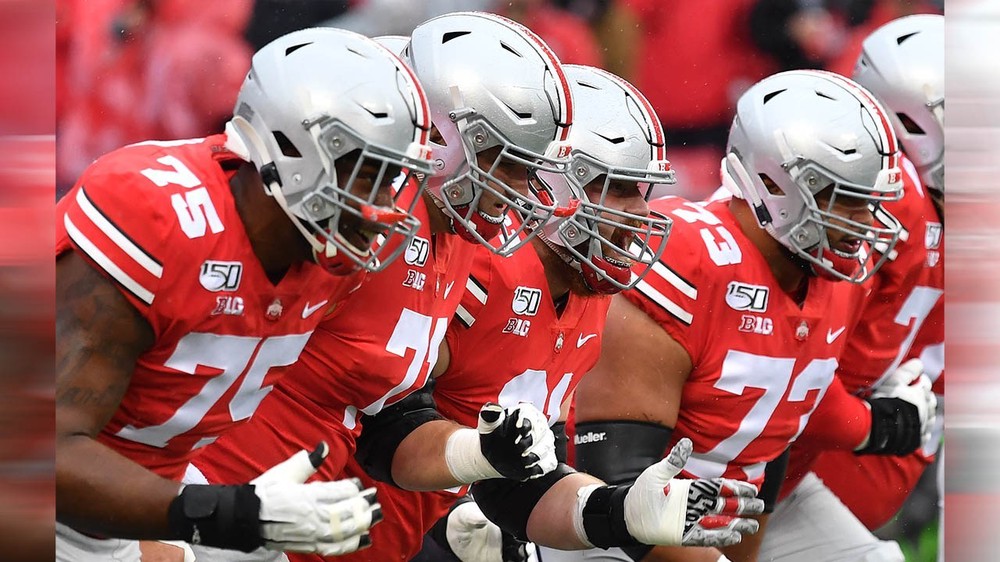 2) OHIO STATE BUCKEYES (13-0)
-
Points Scored Per Game: 48.7 (1st)
Points Allowed Per Game: 12.5 (3rd)
Total Yards Per Game (Offense): 531.0 (5th)
Total Yards Per Game (Defense): 247.6 (2nd)
-
Key Wins:
vs Cincinnati (11-2) W 42-0
@ Indiana (8-4) W 51-10
vs Michigan State (7-5) W 34-10
vs Wisconsin (10-3) W 38-7
vs Penn State (10-2) W 28-17
@ Michigan (9-3) W 56-27
vs Wisconsin (10-3) W 34-21*
*- Big TEN Title game
-
Key Losses:
None
-
Stat Leaders:
-
QB Justin Fields SO
208/308 - 2,953 pass yds, 40TD, 1INT
-
HB J.K. Dobbins JR
283/1,829 rush yds, 20TD, 6.5ypc
-
WR Chris Olave SO
47/795 rec yds, 11TD, 17.6ypr
-
LB Malik Harrison SR
69 total tkls
-
DE Chase Young JR
16.5 sacks
-
QB Justin Fields transferred over from Georgia and stepped into year 1 of the Ryan Day era and took off. The sophomore posted an insane 40-1 TD-INT ratio, all while running for another 10 scores. He got plenty of help from All-American HB J.K. Dobbins, who was a force in the rushing game, and came up with a monster performance against Michigan to close out the season, piling up over 200 yards and multiple scores on the ground.
-
The Buckeyes also boasted one of the top defensive units in the country, and own the nation's top player on that side of the ball in Chuck Bednarik Award winner Chase Young. Young was a dominant force up front, racking up 16.5 sacks in 11 games, while also being amongst the nation's leaders in forced fumbles with 7. He was a disruptive force all season long, and the Buckeyes will certainly need that to continue if they are to advance to the National Title game.
-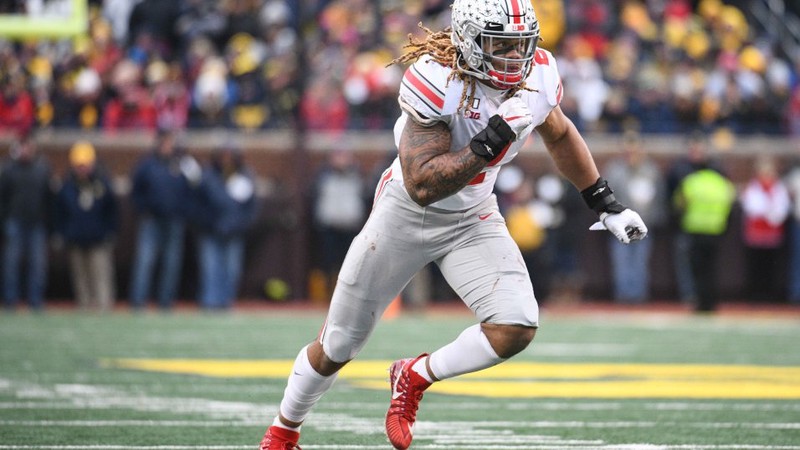 -
One thing that can be said about OSU is the fact that they will come into this one the much-more battled-tested side. They have multiple victories over teams ranked in the top 10, and have a total of 7 victories over teams with anywhere from 8 to 11 wins on the season. That is as impressive as it gets from a resume-perspective. There's no way to get around it, the Buckeyes have played better offenses and better defenses during the 2019 campaign than the Tigers. So, the real question is, how will it affect what happens in the Fiesta Bowl?
-
PREDICTION:
-
There is a ton to love about both of these teams. Clemson QB Trevor Lawrence has been-here, done-that after last year's impressive run to the Title, and head coach Dabo Swinney has been in this position plenty of times in recent history. The Tigers are as hot as any team has been heading into a CFP, and they are riding a historic streak of blowouts. And while both of these teams are very close in terms of who has an advantage in any one particular area, the Tigers do appear to have an advantage over the Buckeyes at WR.
-
Meanwhile, the Buckeyes did something truly remarkable by finishing the season with 3 consecutive double-digit victories over teams ranked in the AP top 15 (Penn State, Michigan, Wisconsin) with two of those being ranked in the top 10. That just doesn't happen all that often period. The Big TEN was much tougher from top-to-bottom than the ACC, and yet, OSU still managed to win every game by at least 11 points. The talent is certainly there for the Buckeyes to advance.
-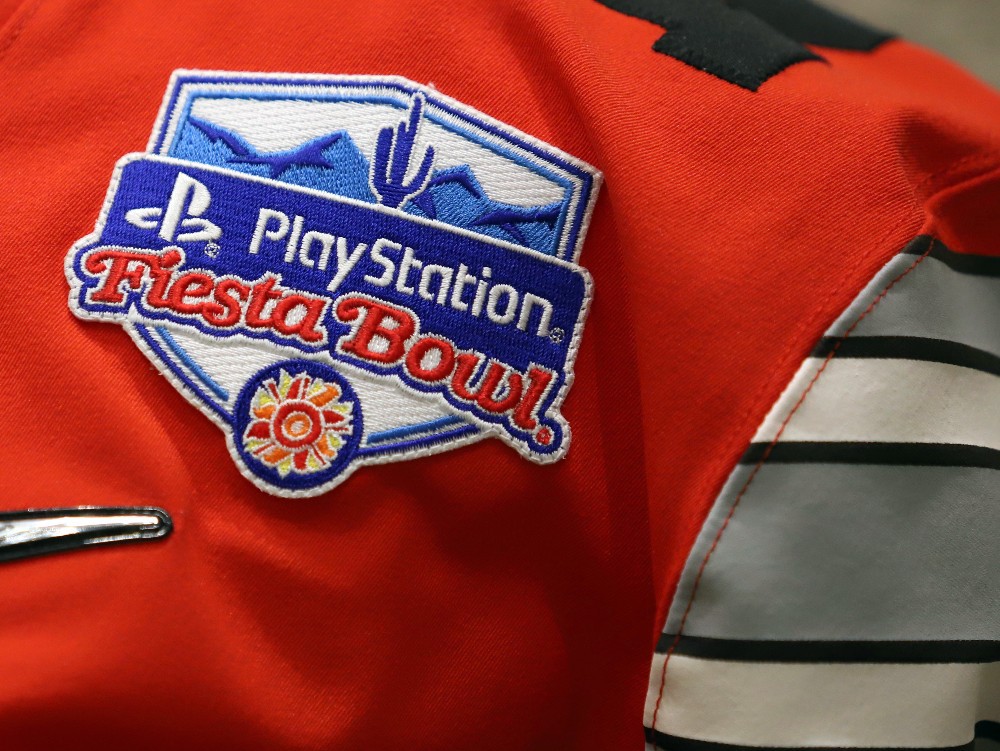 -
There was been a lot of talk about how the Ohio State offense has not had to face a defense as elite as Clemson's, but what I haven't heard a whole lot of is the fact that Clemson's defense has not had to play an offense anywhere near the caliber of Ohio State's. The Buckeyes faced several top 20 defenses this year in Penn State, Michigan, and Wisconsin (twice), while the Tigers just didn't have to face much in terms of really good offenses - or defenses for that matter.
-
In the end, Clemson is really, really good we know that. We just don't know HOW good thanks to the competition (or lack there of). Ohio State is battled-tested having had to face stiff competition over their final three games of the season. I believe the Buckeyes have too much on offense, and are good enough behind Young up front to contain Clemson's offense enough to get it done. Look for the Buckeyes to be able to run the ball slightly more effectively than the Tigers, and therefore, gut-out a close victory in a highly-entertaining game where each team has its moments...
-
OHIO STATE 34, CLEMSON 31
---
Who do you have in tomorrow's Fiesta Bowl showdown? I'd love to see your pick in the comments section below & as always thank you all for the support and enjoy the two CFP semifinals showdowns tomorrow!