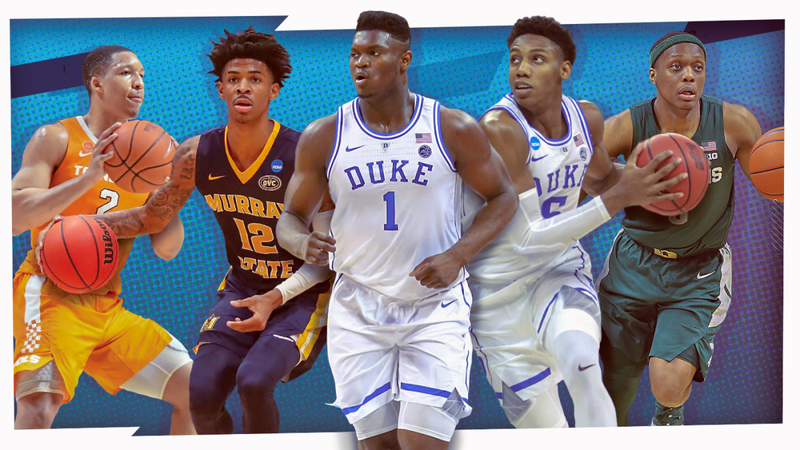 2019 College Hoops All-American Team Presented by @sportsguychris
Welcome back everyone! With the college basketball season quickly winding down, and what should be a truly exceptional Final Four ahead of us tomorrow, it's the perfect time to roll out this year's college hoops All-American team. As you can imagine, this was quite the task. There were a total of 351 schools that competed at the division 1 level this year, making for well-over 4,000 D-1 basketball players in total. I've scoured the country high & low and come up with the most comprehensive list of All-Americans out there. In all, 30 different players made the list, divided up between the First Team, Second Team, Third Team, Fourth Team, and Honorable Mention selections. 28 different schools are represented on the list, with 13 different respective 'Conference Players of the Year' landing somewhere between the First Team and Honorable Mention. The "Power" conferences are well-represented, but the mid-majors placed several well-deserving players on the list as well. As one heck of a college hoops season dwindles down with this weekend's Final Four, it's time to take a look at the best the 2018-19 season had to offer. Without further ado, here is the @sportsguychris 2019 College Hoops All-American Team:
We start with the First Team, where the five selections were anything but easy. One easy choice, however, was Duke's super-freshman, and projected #1 pick in this year's upcoming NBA draft, Zion Williamson. Williamson was the talk of much of the college hoops season, especially after his Nike tore apart in the opening moments of a home-loss to rival North Carolina. The rest is all well-documented, and Williamson's freak athletic ability and immense talent were on full-display once he returned in the ACC tournament. Williamson was an overwhelmingly easy choice.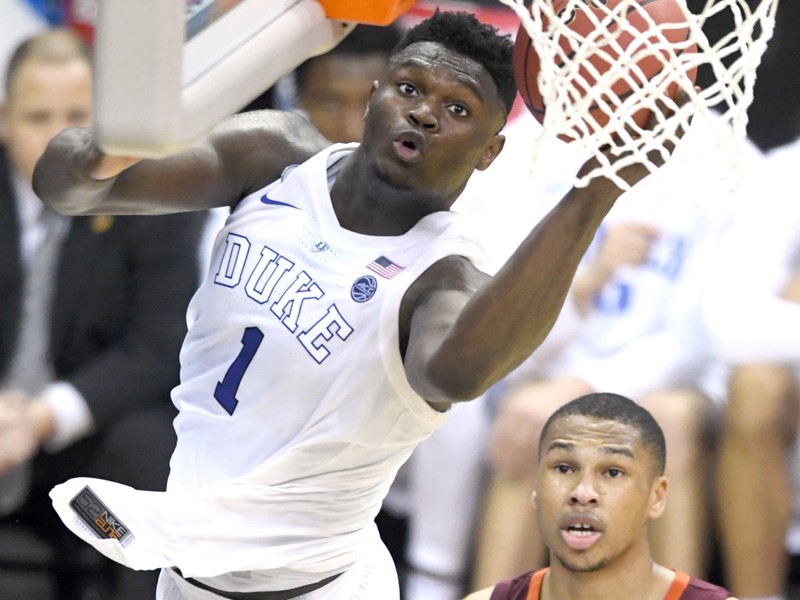 Joining the Duke super forward, is Murray State's Ja Morant. Morant is well-known at this point after bursting on the scene in the NCAA tournament, and recording a triple-double in an opening round upset of 5-seed Marquette. The sophomore point guard has quickly shot up draft boards, and now is routinely being mentioned in the top 3 or 4 in the coming NBA draft. Morant led the nation in assists at 10.0 per game, and also poured in 24.5 points per game. Whether you've heard of Murray State or not, this kid tore apart whatever competition was in front of him. He is well-deserving of his First Team nod, and put up truly mind-boggling numbers. Morant was also a fairly easy choice to land on the first team.
Joining Williamson and Morant on the First Team, are Campbell guard Chris Clemons, who led the nation in scoring at just over 30 points per game. Clemons was a star for the "Fighting Camels", helping to lead them to a Big South regular season title, while being named the conferences' POY. Junior Forward Dedric Lawson of Kansas led Bill Self's Jayhawks all season long and finished tied for second in the nation in double-doubles, while averaging over 19 points and 10 rebounds per game. He was a consensus AP All-American, and just edged out Duke's RJ Barrett for a spot on the First Team. The final First Team selection, is Marquette's Markus Howard, who led all "power" conference schools in scoring at 25.0 per game. Throw in his 4 rebounds and nearly 4 assists per contest, and Howard was a deserving First-Team choice as well.
Heading to the Second Team, Cassius Winston of Michigan State leads the way. The Big TEN POY and undisputed leader of Tom Izzo's Spartans, Winston turned in a stellar season, averaging just under 19 points, and 8 assist per game. He is still playing of course, as the Spartans are set to take on Texas Tech in the Final Four tomorrow. Joining Winston on the second team, is fellow Big TEN guard, Carson Edwards of Purdue. The Junior guard just turned in an epic NCAA tournament. He poured in over 24 points per game during the season and helped lead the Boilermakers to a 3-seed and run to the Elite 8. Duke's aforementioned Barrett and Gonzaga's Rui Hachimura are the two forwards on the second team. Barrett was a legit scoring threat each time out, and Hachimura was a machine, racking up nearly 20 points per contest, while shooting a scorching 59% from the field for the season. The one player on the Second Team you may not have heard of is Hofstra's Justin Wright-Foreman, who turned in one heck of a season. The Pride were unable to secure the Colonial Athletic's automatic bid to the NCAA tournament, but that didn't stop Wright-Foreman from dominating all season long. He averaged just over 27 points, and was named the conference's POY for the second consecutive season. You may not have heard of him, but he was a legit top-notch performer all season long.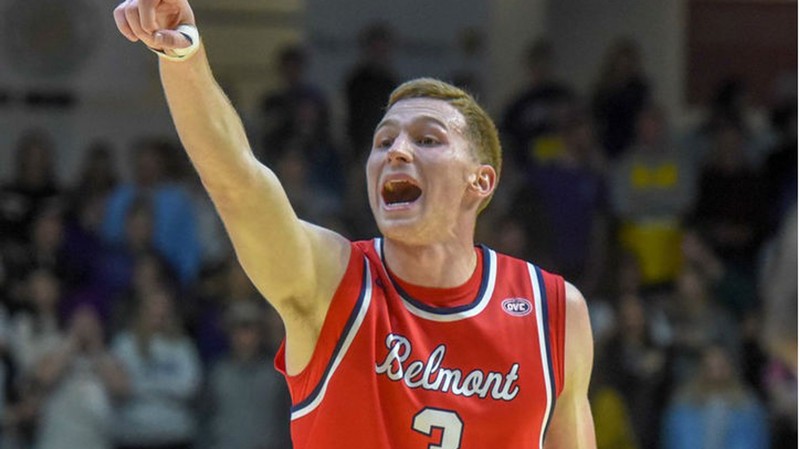 Moving on to the Third Team, it becomes apparent just how deep this year's talent pool was, and how difficult it was to draw the line between First Team, Second Team, and Third Team. A trio of ultra-talented guards leads the Third Team, with Big XII POY, Jarrett Culver of Texas Tech leading the way, along with Belmont's Dylan Windler, who averaged an incredible 21.3 points & 10.8 rebounds per contest, while leading the Bruins to an at-large birth in the NCAA tournament. Seton Hall's Myles Powell went beast mode down the stretch of the regular season & Big East conference tournament, leading the Pirates to a series of high-profile victories, helping to land him on the Third Team. Joining the super trio of guards, are SEC POY Grant Williams of Tennessee, and 3-time Summit League POY, Mike Daum, of South Dakota State. Daum once-again put up mind-boggling numbers in the Summit league, averaging over 25 points and just under 12 rebounds per game. The Jackrabbits were upset in their conference tournament, so we were robbed of the chance of getting to see him in action against the big boys in the NCAA tournament, but none-the-less, Daum is certainly deserving of his spot on this list.
Finally we reach the Fourth Team - and what a Fourth Team it is. I think anybody would take any of these guys on their "first team" to be honest. Tennessee's unquestioned leader, Admiral Schofield, leads the Fourth Team, and is joined by Cincinnati's Jarron Cumberland, who averaged nearly 19 points per game and was named the American Athletic Conference POY after leading the Bearcats to another top-25 season. The three forwards on the Fourth Team were all double-double machines this season, and all averaged double figures in both points & rebounds. Minnesota's Jordan Murphy, Wisconsin's Ethan Happ, and North Carolina's Luke Maye all turned in seasons to remember and would be just as deserving to land on any of the other First, Second, or Third teams.
Last, but certainly not least, we get to the Honorable Mention selections. In all, ten players made the "Honorable Mention" list, and all are worthy of getting special recognition for the season they turned in. Washington guard and Pac-12 POY Jaylen Nowell leads the way, and is joined by fellow guards Corey Davis Jr. of Houston (who led the Cougars to a sparkling 31-2 regular season record), Fletcher Magee of Wofford, who became the NCAA's all-time leading 3-point shooter during the NCAA tournament (while also averaging over 20 per game), Buffalo's CJ Massinburg, Villanova's Phil Booth, and LSU's talented sophomore point guard, Tremont Waters. Two centers made the Honorable Mention list, with UCF's Tacko Fall (who led the nation in blocked shots), and Colorado State's Nico Carvacho. Carvacho led the nation in double-doubles and rebounds, and also shot a sizzling 59.2% from the field. Finally, a pair of forwards also landed on the Honorable Mention list, with Kentucky's PJ Washington (over 15pts & 7rebs per game) and Bethune-Cookman's Cletrell Pope rounding out the list. Pope averaged over 14 points & 12 rebounds per game, while also registering 1.2 blocks per contest.
The list:
*- led the nation in that respective statistical category
[Conference Player of the Year Award-Winners noted below season stats]
2019 @sportsguychris ALL-AMERICAN TEAM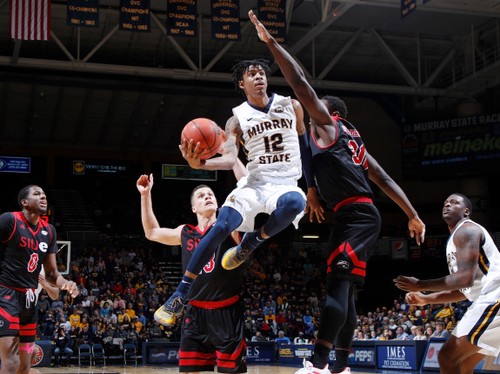 1ST TEAM
------------------
PG | Ja Morant | SO Murray State
24.5ppg, 5.7rpg, 10.0apg*
OVC POY
G | Chris Clemons | SR Campbell
30.1ppg*, 5.1rpg, 2.8apg
Big South POY
G | Markus Howard | JR Marquette
25.0ppg, 4.0rpg, 3.9apg
Big East POY
F | Dedric Lawson | JR Kansas
19.4ppg, 10.3rpg, 1.7apg
F | Zion Williamson | FR Duke
22.6ppg, 8.9rpg, 2.1apg
ACC POY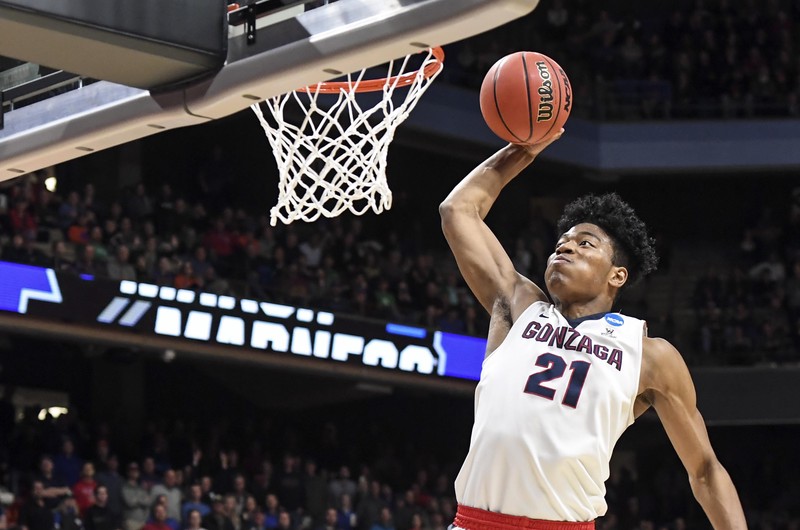 2ND TEAM
-------------------
PG | Cassius Winston | JR Michigan State
18.9ppg, 3.0rpg, 7.6apg
Big TEN POY
G | Justin Wright-Foreman | SR Hofstra
27.1ppg, 4.0rpg, 2.9apg
2x CAA POY
G | Carson Edwards | JR Purdue
24.3ppg, 3.6rpg, 2.9apg
F | RJ Barrett | FR Duke
22.6ppg, 7.6rpg, 4.3apg
F | Rui Hachimura | JR Gonzaga
19.7ppg, 6.5rpg, 1.5apg; 59% FG%
WCC POY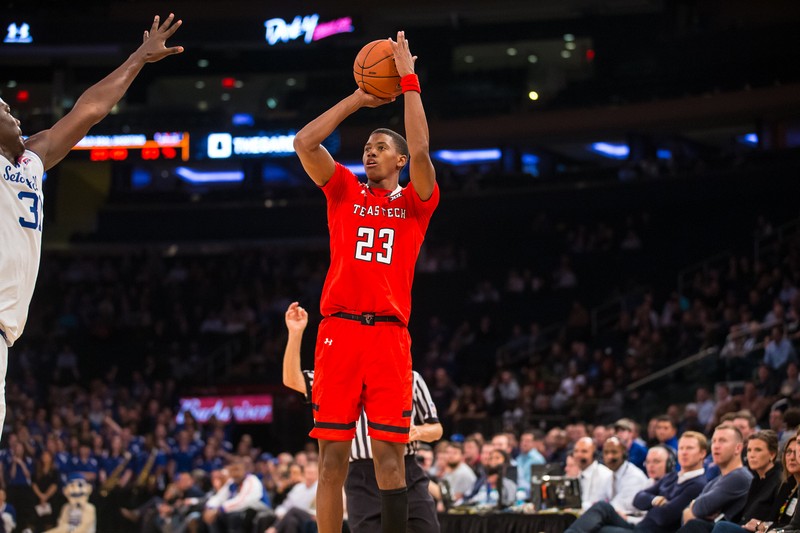 3RD TEAM
-------------------
G | Jarrett Culver | SO Texas Tech
18.9ppg, 6.4rpg, 3.7apg
Big XII POY
G | Dylan Windler | SR Belmont
21.3ppg, 10.8rpg, 2.5apg, 54.0% FG%
G | Myles Powell | JR Seton Hall
23.1ppg, 4.0rpg, 2.9apg
F | Grant Williams | JR Tennessee
18.8ppg, 7.5rpg, 3.2apg
SEC POY
F | Mike Daum | SR South Dakota State
25.3ppg, 11.7rpg, 1.8apg
3x Summit POY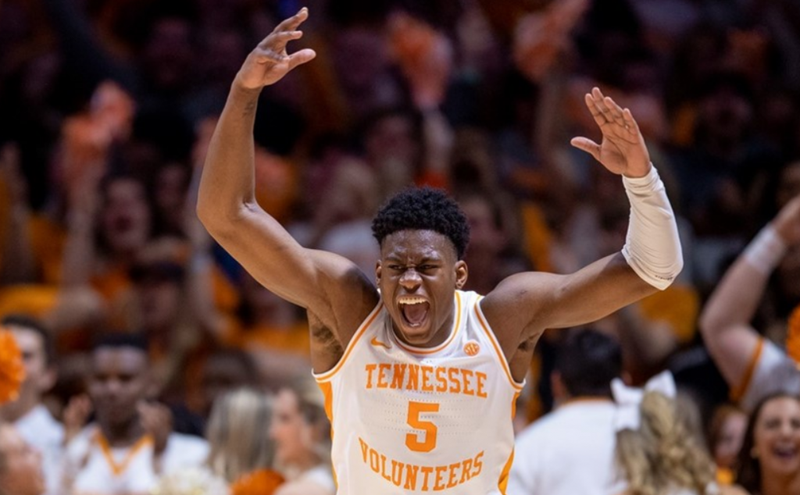 4TH TEAM
-------------------
G | Admiral Schofield | SR Tennessee
16.5ppg, 6.3rpg, 2.0apg
G | Jarron Cumberland | JR Cincinnati
18.8ppg, 4.4rpg, 3.6apg
AAC POY
F | Jordan Murphy | SR Minnesota
14.4ppg, 11.0rpg, 2.6apg
F | Ethan Happ | SR Wisconsin
17.3ppg, 10.1rpg, 4.5apg
F | Luke Maye | SR North Carolina
14.9ppg, 10.4rpg, 2.3apg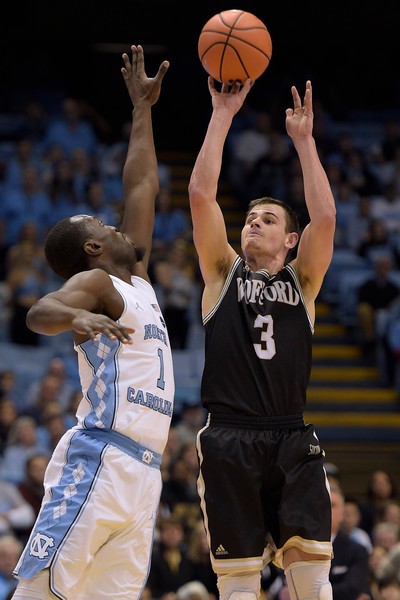 HONORABLE MENTION
----------------------------------------
G | Jaylen Nowell | SO Washington
16.3ppg, 5.3rpg, 3.1apg
Pac 12 POY
G | Corey Davis Jr. | SR Houston
17.0ppg, 3.3rpg, 2.8apg
G | Fletcher Magee | SR Wofford
20.3ppg, 2.5rpg, 1.6apg, 42% 3pt FG
2x Southern POY
G | CJ Massinburg | SR Buffalo
18.2ppg, 6.5rpg, 3.0apg
MAC POY
G | Phil Booth | SR Villanova
18.6ppg, 3.9rpg, 3.8apg
C | Tacko Fall | SR UCF
11.1ppg, 7.6rpg, 2.6bpg*
F | PJ Washington | SO Kentucky
15.2ppg, 7.6rpg, 1.8apg
F | Cletrell Pope | JR Bethune-Cookman
14.1ppg, 12.2rpg, 1.2bpg
C | Nico Carvacho | JR Colorado State
16.1ppg, 12.9rpg*, 2.1apg, 59.2% FG%
G | Tremont Waters | SO LSU
15.3ppg, 2.8rpg, 5.8apg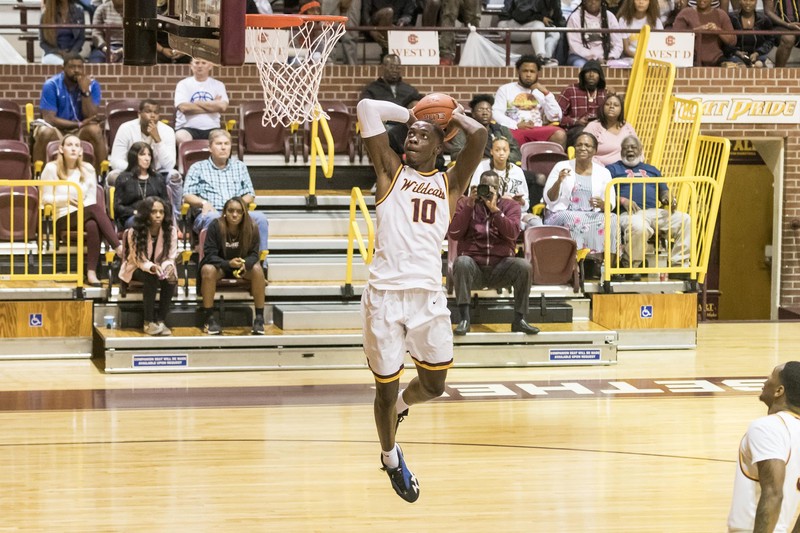 Phew, well that was quite the list! Of course, when you only have 30 spots available, a few worthy players are going to be missing. As always, I would love to hear your thoughts in the comments section below - who is on your First Team? Who did I miss if anyone (doubtful lol)? Thank you all for your support, enjoy the pair of awesome games tomorrow, and as always, happy reading & writing!!