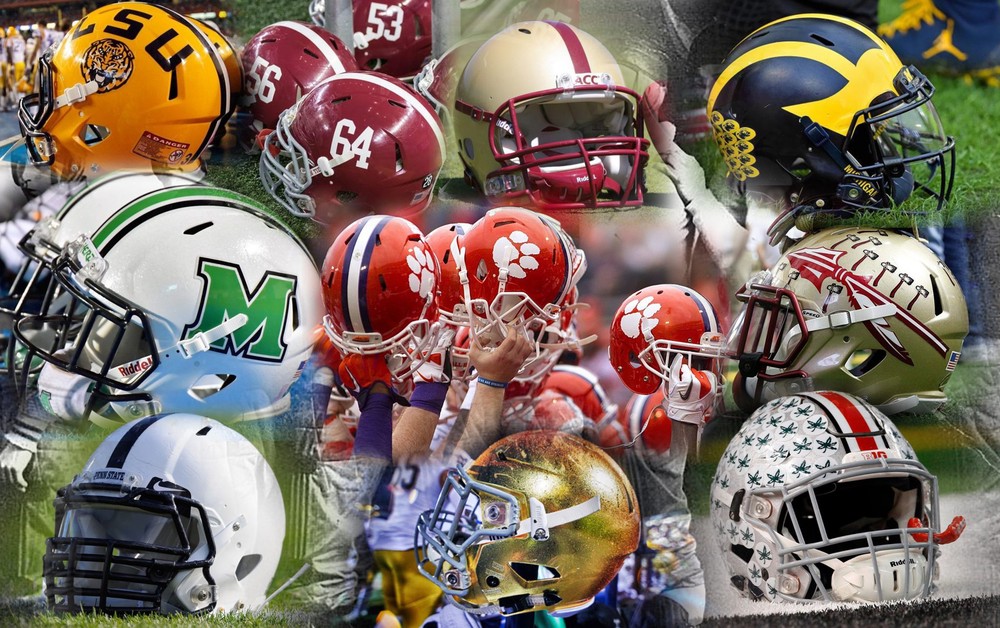 2021 College Football Roundup & Ultimate Top 25 for Week 4!

Welcome back all, an eventful week 3 of college football action is in the books. There wasn't much movement at the top of the rankings this week, but plenty throughout the rest of the top 25. There is lots to cover, so let's jump right into it...
All was quiet at the top of the rankings this past weekend, but that didn't mean some of the top teams in the country weren't tested. Cincinnati overcame a slow start for the second week in a row, erasing a 14-0 2nd qt deficit to rally back to win 38-24 with an impressive second half. QB Michael Penix Jr. has struggled in the early-going for the Hoosiers. Meanwhile, the Bearcats remain #4 with a big showdown with Notre Dame looming in two weeks.
Iowa wasn't flashy, but took care of business in a 30-7 victory over Kent State, and Ohio State struggled a bit with Tulsa in the early-going before pulling away in the second half to win 41-20. TreVeyon Henderson went off, gashing the Golden Wave for 277 yards and 3 scores on the ground to lead the way for the Buckeyes, who still have some areas of concern defensively as Tulsa managed to throw for 428 yards & pile up 501 total yards offense. OSU is elite offensively, but it appears the defense is susceptible early in the season. They are up one spot this week ahead of what should be a walk-in-the-park against in-State foe, lowly Akron.
Staying in the Big TEN, Penn State was in action against Auburn in an excellent game. The Nittany Lions & Tigers battled from Happy Valley as PSU stayed unbeaten with the 28-20 victory. QB Sean Clifford was outstanding for Penn State, hardly missing, as he completed 28-32 for 280 yards with 2TDs and 1 INT. Auburn closed a 21-10 deficit to 21-20, but was unable to get another score.
The Nittany Lions now own victories at Wisconsin, & at home against Auburn & Ball State (who went 7-1 & won the MAC a year ago). They are up 6 spots to #7 this week ahead of this Saturday's matchup with FCS rival Villanova.
The loss has Auburn just outside of the rankings in the "next" group of teams lingering out of the top 25.
And now we get to the big matchups from this past weekend - none bigger than top-ranked Alabama's visit to the Swamp to take on #14 Florida.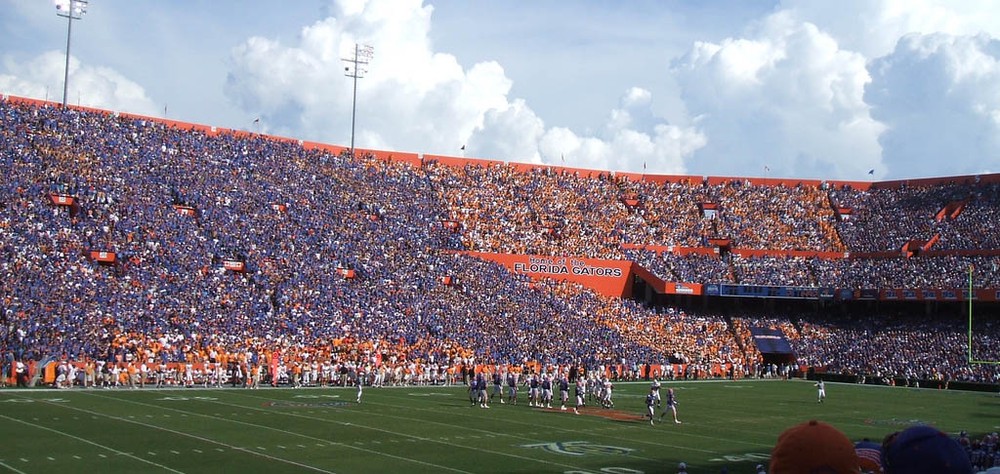 It was all gravy in the early-going as Bama built a quick 21-3 1st quarter lead, but from that point, the Gators dug-in on both sides of the ball and fought back to make it a 21-16 game in the 3rd quarter. Then a late-TD with just 3:08 to play had Florida in position to tie it up, but the ensuing 2pt attempt - a read-option up the middle was stuffed by the Crimson Tide.
The Gators did get a stop on the ensuing possession, but got the ball back with only time for one play, and QB Emory Jones was unable to get a pass off as Bama hung-on for the 31-29 victory & the top spot in the rankings. The Gators were impressive in defeat, and actually moved up to #12 this week.
In other SEC action...
Arkansas was coming off of a big upset of Texas & rolled past Georgia Southern 45-10, and LSU took care of Central Michigan 49-21.
Texas A&M came in ranked #11 and had no problems with New Mexico in a 34-0 shutout from College Station. The offense got back on track after a dismal performance the week prior against Colorado. The W moved A&M up a spot this week and into the top 10 at #10.
Rounding out the SEC action, Kentucky struggled to put away FCS foe Chattanooga, hanging on for a 28-23 win in Lexington. The Wildcats are 3-0, but the lackluster effort dropped them from the rankings this week. For now, they are the first team in the "next" group of teams just outside of the top 25.
Lastly, Ole Miss demolished Tulane 61-21 to move into the top 25 making their first appearance at #16 this week. The Lane Train is rolling right along in Oxford, MS as HC Lane Kiffin & the Rebels are out to a 3-0 start.
In other top 25 action, both Oklahoma & Notre Dame were in action, looking to stay unbeaten early in the season...
Notre Dame started to turn the corner perhaps in their home-victory over Purdue. After pulling out a pair of dramatic, 3-point victories over Florida State & Toledo, the Irish looked better on both sides of the ball in their 27-13 win over the Boilermakers in South Bend.
QB Jack Coan (15 completions, 223 yards, 2TDs, 0INT) has provided the Irish with a downfield passing game as the run game continues to find its footing early in the season.
Now the stage is set for Saturday's big showdown with Wisconsin from Soldier Field. Coan will be going against his former team in the Badgers & QB Graham Mertz - the highest-rated recruit in UW history - & the man who replaced him in Madison. It should be an excellent, highly-anticipated matchup. Wisconsin was off this past week and remained at #17, while the Irish shot up to #11.
#6 Oklahoma was taking on Nebraska in a game that renewed a rivalry from the Old Big 8 & Big XII days. And it did not disappoint -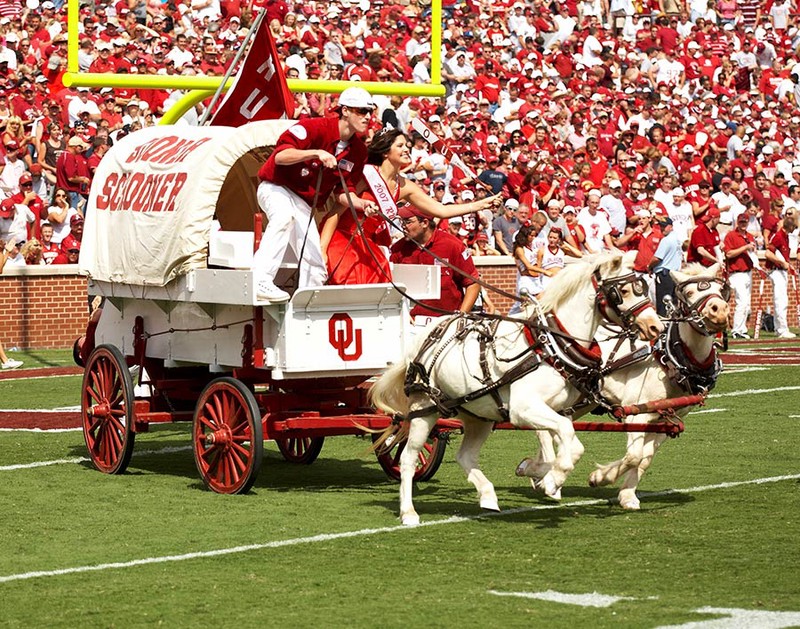 OU's DJ Graham came up with the pick of the year with 8:17 to go in the game and Nebraska facing a 4th down inside the Sooners' 25. Graham leapt off-balance as Huskers' QB Adrian Martzinez attempted to weave a strike between two defenders, but Graham able to reach out and somehow nab the ball with one-hand. It was an incredible play that helped preserve OU's lead.
Nebraska came-back however, and scored a TD on their next possession to tighten it to 23-16. The turning point in the game may have been when the Huskers scored to make it 14-9 earlier, but the Sooners blocked the extra point attempt and returned it for 2 points. Instead of a 14-10 game, Oklahoma took a 16-9 lead.
The Sooners ended up pulling it out 23-16 in one of the games of the day as the ol' Nebraska-Oklahoma rivalry that dominated the college football landscape in the 70s & 80s returned in exciting fashion in Norman. The Huskers finally appear to be headed in the right direction under embattled HC Scott Frost, and as for Oklahoma, the jury is still out on how good this OU squad really is.
Adrian Martinez (19/25/289/1/1; 17/34/1) did all he could for Nebraska in the loss. The Sooners remain at #6 this week as they host West Virginia in their Big XII opener this wknd.
In the ACC, Clemson needed a goal-line stand in the closing moments & to overcome a safety as well to preserve a 14-8 victory over visiting Georgia Tech. I expected the Yellow Jackets to be better this year, but that was not a particularly good performance for the Tigers' O. The narrow W has them down a spot to #8 this week.
UNC had no problems in a 59-39 shootout with Virginia as Mack Brown's high-powered O' diced the Cavaliers for an insane 699 yards of total offense! The Tar Heels remain in the rankings after the impressive win - at #23 this week.
While on the West Coast...
Late Saturday evening at the Rose Bowl in gorgeous Pasadena, CA, UCLA hosted Fresno State in what turned out to be a dandy of a game. In a showdown that ended up featuring a little bit of everything - high-scoring, multiple lead changes, excellent QB play, great plays by both teams, and late scores by each side, it was the Bulldogs that struck last to pull out a dramatic, 40-37 victory.
Fresno State saw leads of 23-10 @ the half, & 26-17 at the end of the 3rd quarter erased at the midway point of the 4th quarter after a 42-yard TD pass and then 3-yard TD run with 7:27 to go that put the Bruins up 30-26.
Fresno QB Jake Haener went to work from there, hitting Erik Brooks for a 19-yard score to put FSU back up 33-30 with 2:55 to go. Haener completed several impressive passes on the drive, hitting 3rd & longs and making throw after throw while taking a beating in the pocket.
Not to be out-done, UCLA answered with a 15-yard strike from QB Dorian Thompson-Robinson with just 0:55 to play that put the Bruins back up 37-33.
Haener wasn't done however, completing difficult pass after difficult pass with the whole stadium knowing Fresno had to throw it downfield every play. One final strike - a beautiful pass to the right, near-pylon, over one UCLA defender, and sandwiched between two other defenders was perfectly placed with the right touch & timing to hit Jalen Cropper for the decisive 13-yard score with just 0:14 left to go.
The dramatic TD in the closing moments sent the Bruins down the rankings this week to #25. UCLA came-in highly-touted (#9 in my poll, #13 AP), but the Bulldogs have shown they are for real. Don't forget their trip up to Eugene a couple of weeks ago when they out-played Oregon for much of that game before falling by 7 in the end. That same Oregon team then turned around and did a number on Ohio State in the Horseshoe the following week. The impressive win has Fresno State into the rankings at #22 this week.
If you haven't seen the highlights of this one yet, go check them out. An incredible, exciting finish and the throws by Haener down the stretch were truly impressive, to the point that he may have played himself into next year's NFL draft. Haener finished 39-55 for 455 yards with the 2 TDs & 1 pick.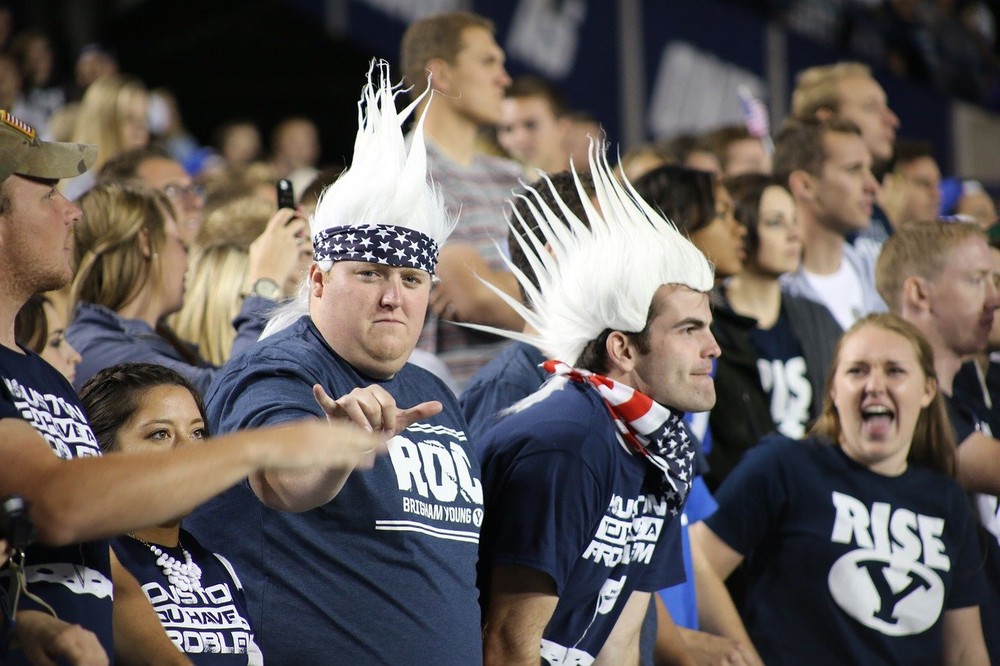 Staying on the westcoast, BYU was hosting Arizona State in a matchup of top-25 teams. The Cougars were coming off of a big road upset of ranked Utah, and ASU came in as a team to watch in the Pac-12. For the second week in a row, BYU took down a ranked team, grounding the Sun Devils' offense in a 27-17 victory that sent them rocketing up the rankings 9 spots to #13 this week.
Finally, at the back end of the rankings, it was a big week for the state of Michigan, as both the Wolverines & Spartans picked up big victories on Saturday. Michigan completely demolished Northern Illinois in Ann Arbor 63-10, to make their first appearance in the top 25 at #19 this week. Michigan State was at Miami FL, and did a number on the Hurricanes, scoring a surprisingly easy 38-17 victory that sent them into the rankings for the first time this season as well, landing at #21. The loss sent the Canes tumbling out of the top 25 as they've been unable to live up to lofty preseason expectations thus far.
As far as matchups for this Saturday, we've got several good ones- #18 Arkansas visits #10 Texas A&M in a matchup of 3-0 teams, #8 Clemson visits NC State in a tricky ACC road contest, #15 Iowa State visits 3-0 Baylor, UNC visits Georgia Tech - fresh off their near upset of Clemson, and UCLA visiting Stanford. #6 Oklahoma hosts West Virginia in Big XII action, while both Alabama and Georgia are big favorites against Southern Miss & Vanderbilt, respectively. And of course, we can't forget Wisconsin - Notre Dame from Soldier Field in Chicago.
2021 COLLEGE FOOTBALL ULTIMATE TOP 25 - WEEK 4
1 Alabama (3-0)
2 Georgia (3-0)
3 Oregon (3-0)
4 Cincinnati (3-0)
5 Iowa (3-0)
6 Oklahoma (3-0)
7 Penn State (3-0)
8 Clemson (2-1)
9 Ohio State (2-1)
10 Texas A&M (3-0)
11 Notre Dame (3-0)
12 Florida (2-1)
13 BYU (3-0)
14 Coastal Carolina (3-0)
15 Iowa State (2-1)
16 Ole Miss (3-0)*
17 Wisconsin (1-1)
18 Arkansas (3-0)
19 Michigan (3-0)*
20 Liberty (3-0)
21 Michigan State (3-0)*
22 Fresno State (3-1)*
23 North Carolina (2-1)
24 Arizona State (2-1)
25 UCLA (2-1)
*- New to the rankings this week
Dropped Out:
16 Virginia Tech (2-1), 19 Miami FL (1-2), 24 LSU (2-1), 25 Kentucky (3-0)
Next:
Kentucky (3-0), LSU (2-1), Baylor (3-0), Auburn (2-1), Virginia Tech (2-1), Wyoming (3-0), USC (2-1), San Diego State (3-0), Wake Forest (3-0), Boston College (3-0), Oklahoma State (3-0), Kansas State (3-0)
----
Thank you for the support as always. You can find me on IG & YouTube at @sportsguychris and be sure to check out my podcast with my good buddy Mikee:
"The Balls and Beards Podcast" available on Spotify, Apple Pocketcasts, Google Podcasts, Anchor, and Breaker! We keep you up to date on everything in the world of the NFL & NBA!
If you enjoy my content, and the find value in our podcast, please checkout our Patreon page if you have the chance:
https://www.patreon.com/join/ballsandbeardspodcast