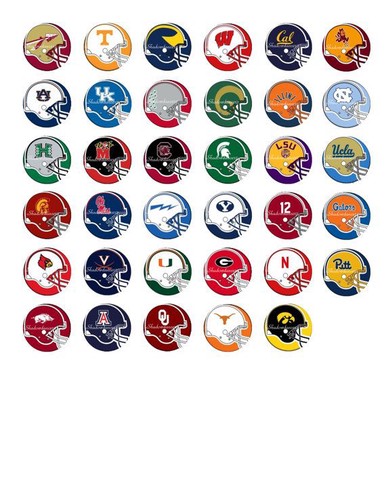 Week 7 got off to an early start, when the last team in the top 25, Clemson, kicked off this past week's festivities with a Friday night showdown at the Carrier Dome against Syracuse. The Tigers were one of three teams in action on Friday night that affected the rankings.
It had been an up-and-down season for both programs' to this point, as both defenses once again shined, while the offenses struggled. In the end, the Tigers hung-on for a 17-14 victory after Syracuse's 48-yard FG attempt to tie with just 0:43 to play was off the mark. The narrow W keeps the Tigers in the top 25 - for now - at #24 this week.
San Diego State entered Friday night's Mountain West showdown at San Jose State as the first team just outside of the top 25. The Aztecs & Spartans boast two of the better defenses out west, and in SDST's case one of the best defensive units in the country.
Just as you'd expect, this one was a defensive slugfest, as neither team managed to score a TD in the first 60 minutes, just field goals, as they headed to overtime notched at 6-6. The Aztecs were able to break through in double-OT & sneak out a 19-13 victory, and stay unbeaten at 6-0 & atop the MW standings. It also sent them into the top 25 this week, making their first appearance in the rankings, in at #21.
We also had a top-10 team in action, with #10 Oregon hosting Cal for a mid-October Friday night showdown in Eugene. The Ducks & Bears played to a deadheat for most of the night, with Oregon getting the score they needed in the 4th to grind out a 24-17 victory over Cal. A win is a win, but seems as though the Ducks have been sputtering a bit since their big win at Ohio State earlier in the season. None-the-less they improved to 5-1 and up two spots to #8. The win at Ohio State remains one of the most impressive of any team in the country.
That brings us to the Saturday action, and while a trio of highly-ranked Big TEN teams were off (Penn State, Ohio State, & Michigan), the highest-ranked team from the conference was in-action, as #2 Iowa was hosting Purdue.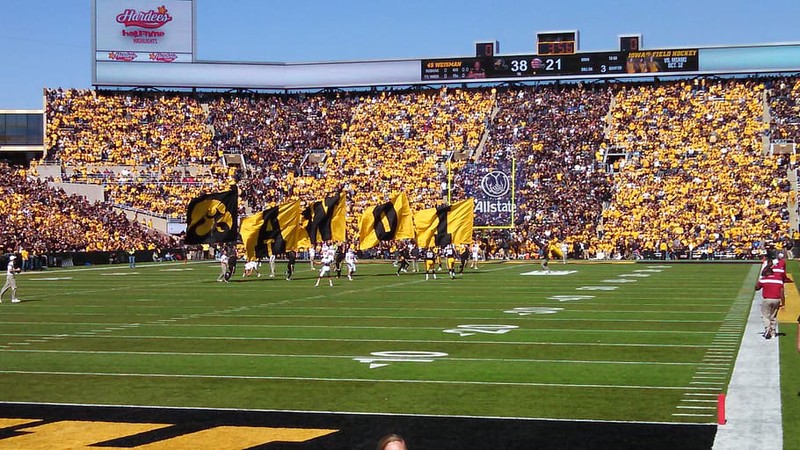 The Boilermakers came-in at 3-2, and as heavy underdogs. What happened next was a shocker, as Purdue dominated the Hawkeyes 24-7 on their home-field, winning the turnover battle (3-0) - an area where Iowa had excelled all season long. QB Aidan O'Connell played flawlessly for the Boilermakers, completing 30 of 40 passes for 375 yards with a pair of TD passes and no turnovers. It was a career-day in a huge road game against one of the better defenses in the country.
The loss was an ugly one for the Hawkeyes, as they dropped 8 spots this week, but round-out the top 10 at #10 this week. They remain one spot ahead of Michigan State, despite the Spartans' being unbeaten, due to the large disparity in quality wins. MSU will have opportunities to bolster that resume, with Michigan, Penn State, and Ohio State all still on the docket.
For Purdue, they improved to 4-2, and are now in the group of teams in the "next" category just outside of the top 25.
Speaking of the Spartans, they hung-on to win a slugfest at Indiana, 20-15, to improve to 7-0. The W keeps them at #11 this week ahead of the big in-state rivalry showdown with Michigan on Oct 30th.
There was a new #1 last week when Alabama's surprising setback at Texas A&M, opened the door for Georgia to rise to the top-spot. The Bulldogs have been in a class of their own so far this season, and had another massive game in Athens this past Saturday as they welcomed fellow SEC unbeatean, Kentucky to town.
The 6-0 Wildcats came in with an elite-level defense, and a surprisingly solid rushing attack, but just like all of the Bulldogs' other opponents, found it rough sledding against the top-team in the country. They at least competed (more than what Arkansas can say), but still fell, 30-13. That's now a 37-point win over Arkansas, a 24-point road victory over Auburn, and a 17-point W over Kentucky in the last three weeks. Georgia is entrenched at #1, heading into a tricky road battle at the Swamp to take on a reeling Florida squad.
Speaking of both Florida & Arkansas, they equally disappointed this past Saturday, as Florida's defense decided not to show-up in a 49-42 upset loss at LSU. The Tigers came-in averaging just 22 points per game in their previous 3 contests (all SEC games). The 49-point explosion saw LSU improve to 4-3 on the season, and dropped Florida to 4-3 and tumbling out of the rankings. It appears now, that the Gators' strong performance against Alabama earlier in the season appears to more of a outlier, as they've failed to perform over the past couple of weeks.
Arkansas came into their home-showdown with Aurburn having lost back-to-back games at Georgia & Ole Miss, but were still favored to take care of business against the Tigers, but instead saw Auburn play perhaps their best game of the season in a 38-23 upset of the Razorbacks.
The Hogs' have cooled substantially after a surprising 4-0 start, and have now lost 3 straight, dropping from the rankings this week. Meanwhile, Auburn jumps back in, landing at #22 this week.
Rounding out the SEC action from this past week, their were plenty of questions surrounding how Texas A&M would respond following their massive upset of Alabama last weekend. The Aggies did not disappoint, taking care of business on the road and doing away with Missouri with relative ease in a solid 35-14 victory. The W moved A&M up a spot to #15 this week.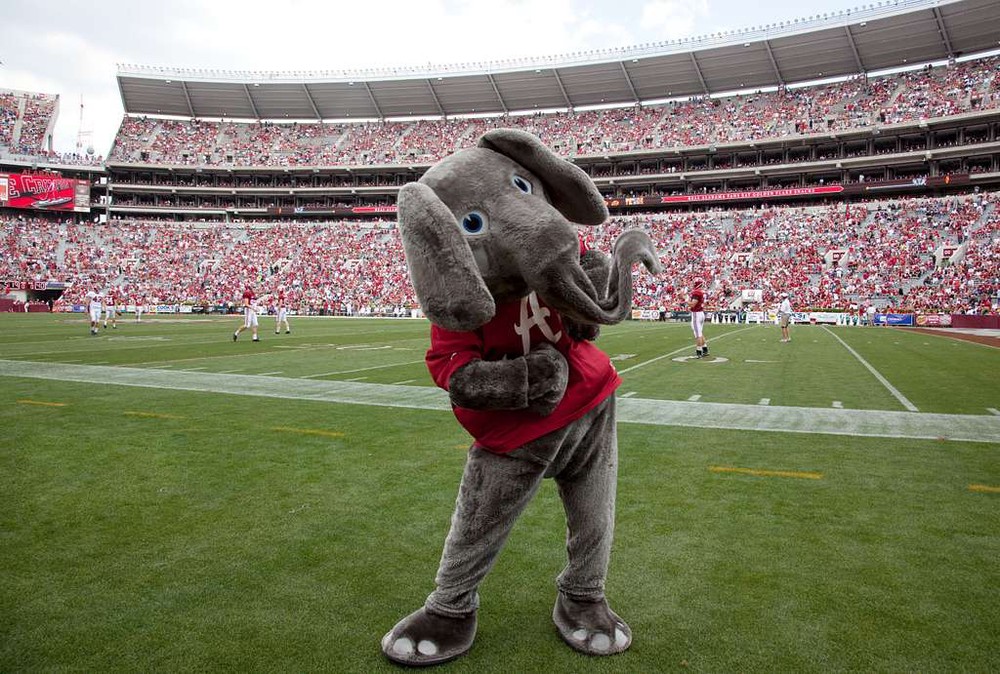 Speaking of Alabama, many wondered how they would respond to that surprising loss as they took to the road to take on Mississippi State (the team that upset A&M the week prior), and just as expected, the Crimson Tide used the Bulldogs as punching bags in a 49-9 beatdown. Bryce Young was once-again outstanding, throwing for 348 & 4 scores with 0 INTs. The dominant victory moves the Tide up a spot to #6 this week.
I toiled with where exactly to place the Crimson Tide this week, with both Penn State & Ohio State being idle this past week, and all three having 1-loss. Ultimately, I have PSU & OSU just ahead of Bama' due to the 'quality' loss factor. Penn State's one loss was on the road to Iowa, who remains in the top 10 in a game in which they were taking care of business until their QB was knocked out. For Ohio State, their loss came at home, but was to an Oregon team that is also ranked in the top-10. Both Iowa & Oregon are ranked substantially higher than A&M, and the pollsters agree in that regard. For those reasons, Alabama comes in at #6, but honestly I have no issue with Penn State, Ohio State, or the Tide being ranked anywhere from 4-6, they are all about interchangeable imo.
Shifting over to the Big XII...
Oklahoma State came into this week at 5-0, but still had some major question marks as to just how good the Cowboys really were. Tight home victories over FCS opponent Missouri State (23-16), & then Tulsa (28-23), to start the season were underwhelming. Followed by an extremely tight (21-20) road win at a Boise State team that currently sits at just 3-4, and the jury was still very much out on this team.
The Cowboys have been much-better since shifting to Big XII play, taking care of Kansas State & Baylor before hitting the road for a big one at Texas this past Saturday.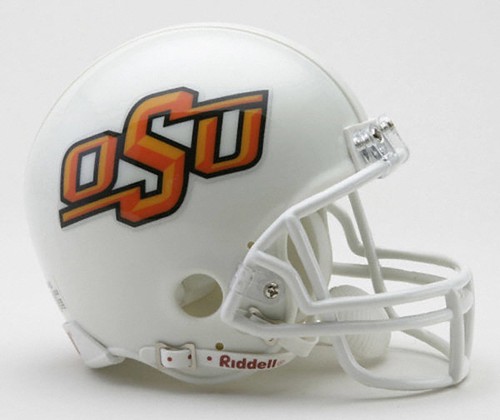 The Longhorns of course were coming of off their disappointing loss to Oklahoma in the 'Red River rivalry' the week prior, where they blew a big halftime lead. The Cowboys' D was up to the task, however, and OSU scored a big 32-24 victory. Coupled with their 24-14 victory over Baylor from two weeks ago, and Ok State finds themselves up 4 spots this week, and into the top 10, at #9. For Texas, they've looked good at times, but at the moment, are just a decent team that hasn't been able to beat the 'good' teams on their schedule.
Staying in the Big XII, that takes us to Oklahoma, where the Sooners were looking to follow-up last week's dramatic come-from-behind victory at Texas with a W over TCU. They did just that, taking care of the Horned Frogs in a 52-31 romp to improve to 7-0 and jump up a spot to #3. After a slow start, Lincoln Riley's high-powered offense has finally showed up the past two weeks, scoring 55 & 52, respectively, after averaging just 25 per game in their previous 3.
Rounding out the top 25 action from this past Saturday, Cincinnati had a big AAC game on the docket after getting a huge victory over Notre Dame two weeks ago, and then a complete beatdown of Temple last week.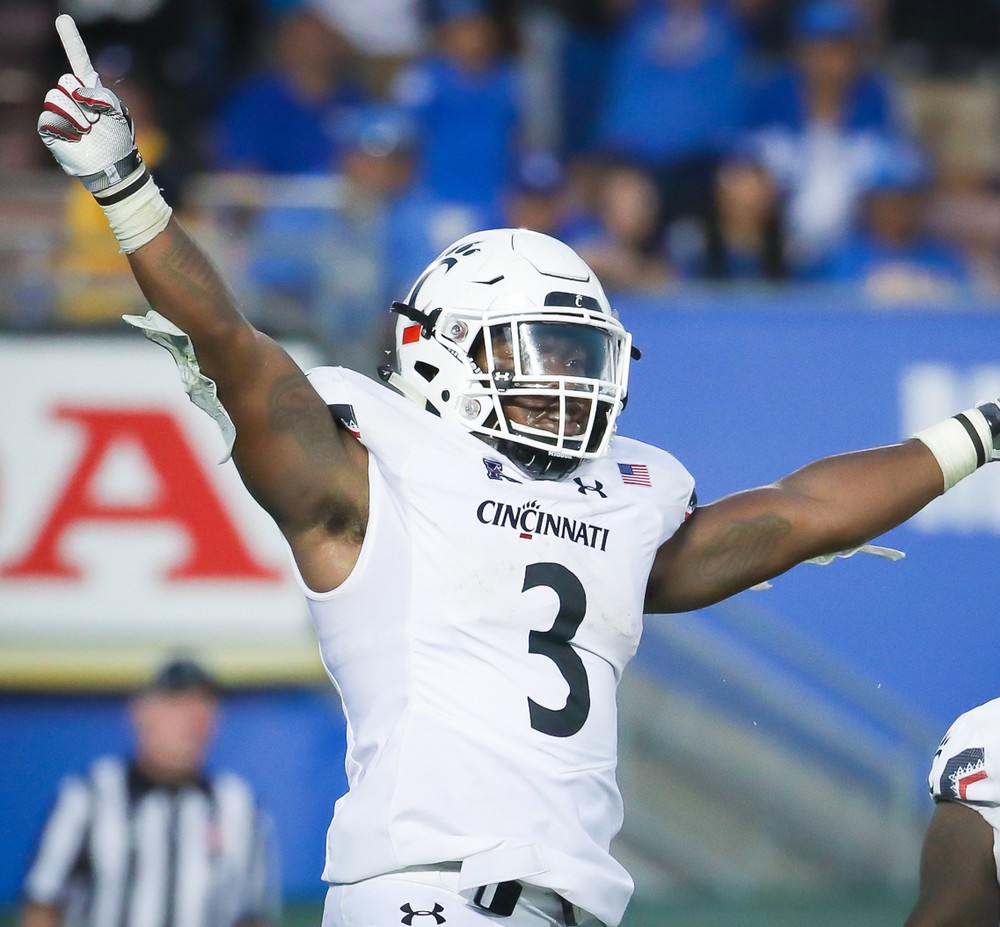 The Bearcats kept rolling along, and appear to be getting better each week, as they completely blew past a UCF squad that some thought may pose at least somewhat of a challenge. Cincy's offense proved to be way too much, however, and they dominated the Knights, 56-21. The impressive win has them entrenched in the top 3, as they moved up a spot to #2 thanks to Iowa's upset loss.
Baylor & BYU squared off in a big nonconference showdown, and the Bears came up with another big victory, hanging on for a 38-24 win. The Bears' continue to exceed expectations as they improved to 6-1 and moved up two spots to #19 this week.
For the Cougars, its back-to-back losses now after falling at home to Boise State the week prior, as they find themselves outside of the top 25.
Lastly, N.C. State scored a big win with a dominant win at Boston College Saturday evening, taking care of the Eagles, 33-7. The W moved the Wolfpack up 4 spots this week to #20.
Finally, it wasn't so smooth sailing for Arizona State. The Sun Devils appeared to be headed to a victory at Utah on Saturday evening, taking a 21-7 lead into the locker-room for a team that came-in having the #1 second-half defense in the country.
That defense forgot to show-up, however, and ASU played a lackluster second half, getting outscored by the Utes 28-0 after halftime. The second half collapse was shocking for a Herm Edwards-coached bunch. Just when we thought we had the Sun Devils figured out, they are the big loser this week, tumbling from the top-15 to all-the-way out of the rankings.
A few final notes on the backend of the rankings...
Pittsburgh (5-1) jumped into the top 25 following their 28-7 victory at Virginia Tech, and round-out the top 25 at #25 this week. UCLA is back-in as well after getting a big road win at Washington in Pac-12 play.
The first team outside of the top 25 this week is UTSA. Who, you ask? That's right, the University of Texas - San Antonio Roadrunners have found themselves ranked for the first time in program history, coming in at #24 in the AP poll, and #25 in the Coaches Poll, respectively.
Quite the accomplishment for a program that played its first-ever collegiate football game just a decade ago in 2011. I love what the Roadrunners have done thus far in Conference USA, but don't have them quite in the rankings yet, due to the quality of their wins. Only 1 of those 7 victories has come against a team with a record better than 2-4, - a 31-28 victory over 4-3 Memphis. Keep winning, however, and there will be plenty of love coming for one of 2021's best college football stories thus far.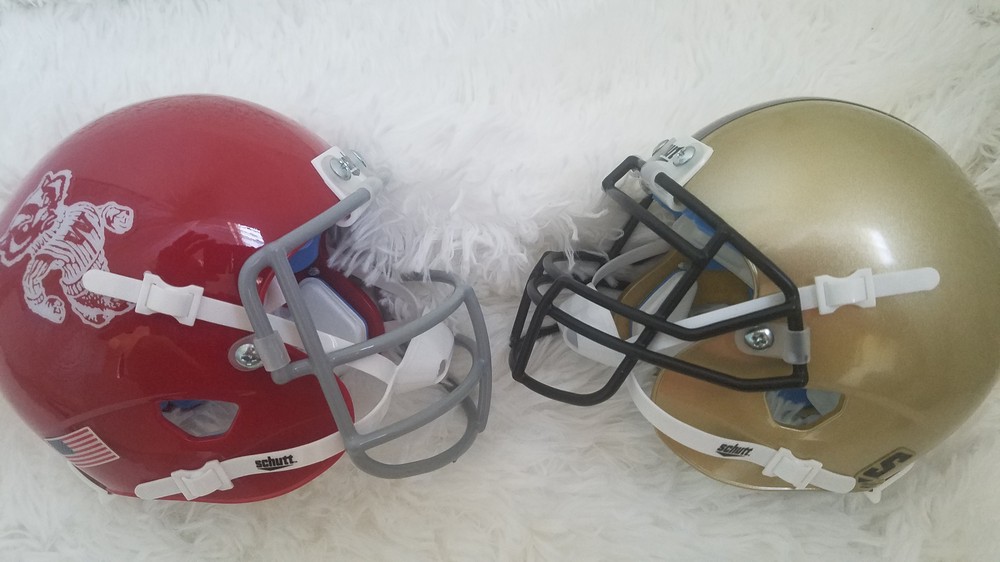 In closing this week, my Wisconsin Badgers hosted Army this past Saturday night, in a tricky nonconference showdown between a pair of teams that run, run, run, and then run some more. While the game didn't necessarily have a direct bearing on the top 25, the Black Knights came in 4-1, and gave the Badgers all they could handle in what was a fun game, that ended in a narrow 20-14 victory for UW.
Looking ahead to this week, we've got plenty of action on-tap as usual, with the festivities getting off to an early start, with #12 Coastal Carolina visiting Appalachian State in a big one in the Sun Belt on Wednesday evening. #17 SMU hosts Tulane on Thursday night. Then we've got #2 Cincinnati at Navy, #18 Wake Forest at Army, #9 Oklahoma State in a tough road game at Iowa State, #8 Oregon visiting #23 UCLA in a big Pac-12 showdown, and plenty more action, including Notre Dame hosting USC in a big rivalry game. Without further ado, here is the @sportsguychris 2021 College Football Ultimate Top 25 for Week 8:
2021 COLLEGE FOOTBALL ULTIMATE TOP 25 for WEEK 8:
1 Georgia (7-0)
2 Cincinnati (6-0)
3 Oklahoma (7-0)
4 Penn State (5-1)
5 Ohio State (5-1)
6 Alabama (6-1)
7 Michigan (6-0)
8 Oregon (5-1)
9 Oklahoma State (6-0)
10 Iowa (6-1)
11 Michigan State (7-0)
12 Coastal Carolina (6-0)
13 Notre Dame (5-1)
14 Kentucky (6-1)
15 Texas A&M (5-2)
16 Ole Miss (5-1)
17 SMU (6-0)
18 Wake Forest (6-0)
19 Baylor (6-1)
20 N.C. State (5-1)
21 San Diego State (6-0)*
22 Auburn (5-2)*
23 UCLA (5-2)*
24 Clemson (4-2)
25 Pittsburgh (5-1)*
*- New to the rankings this week
Dropped Out:

14 Arizona State (5-2), 18 Florida (4-3), 22 BYU (5-2), 23 Arkansas (4-3)
Next:
UTSA (7-0), BYU (5-2), Arizona State (5-2), Iowa State (4-2), Purdue (4-2), Air Force (6-1), Utah (4-2), LSU (4-3), Nevada (5-1)
----
Thank you for the support as always. You can find me on IG & YouTube at @sportsguychris and be sure to check out my podcast with my good buddy Mikee:
"The Balls and Beards Podcast" available on Spotify, Apple Pocketcasts, Google Podcasts, Anchor, and Breaker! We keep you up to date on everything in the world of the NFL & NBA!
If you enjoy my content, and the find value in our podcast, please checkout our Patreon page if you have the chance:
https://www.patreon.com/join/ballsandbeardspodcast