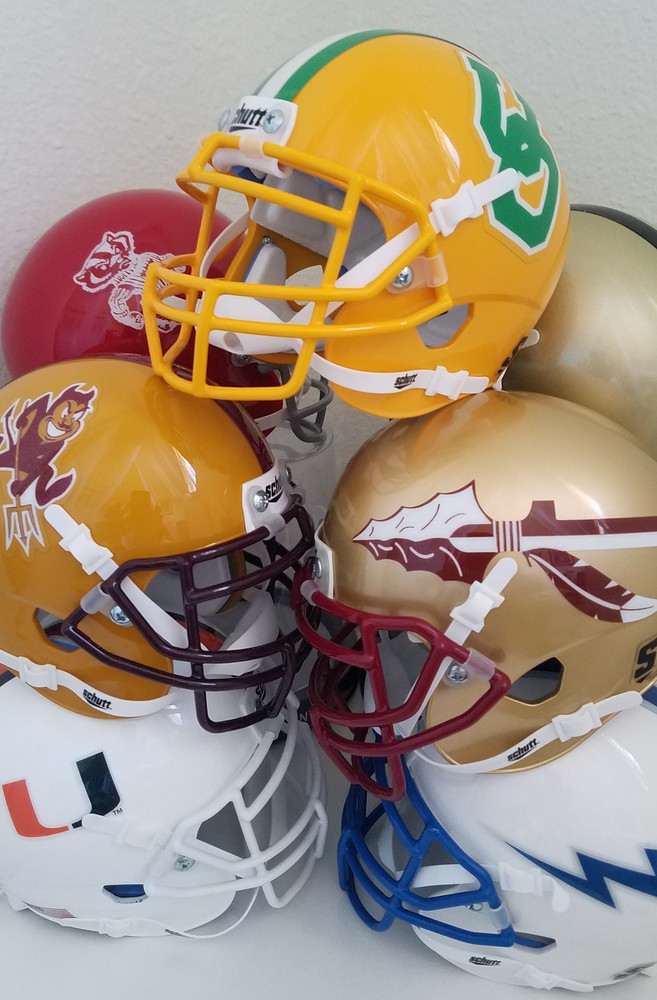 Welcome back all! It was a busy, busy Saturday in the world of college football, and there is plenty to get to, so let's jump right in, starting with some of the early action on Saturday.
Baylor dominated previously unbeaten Oklahoma in the headliner game of the Saturday morning early slate. In a big game in the Big XII, the Bears exposed the Sooners, as some of OU's early-season struggles came back to haunt them in this one.
In particular, shaky quarterback play and an inability to slowdown the run game were the keys in this one. Starter Caleb Williams was ineffective (10/19, 146 yards, 0TDs, 2INTs; 10 carries, 17 rush yards, 1 rush TD), and Spencer Rattler didn't fair any better when he saw action (4/6, 36 yards; -9 rush yards).
Baylor, on the other hand, controlled the game via the run game, piling up 296 yards on the ground. That led to a 35:19 - 24:41 advantage in time of possession and helped them coast in the 4th quarter. It was a massive win for the Bears, and a huge loss for the Sooners, who still have Iowa State, and in-state rival Oklahoma State left to closeout the season.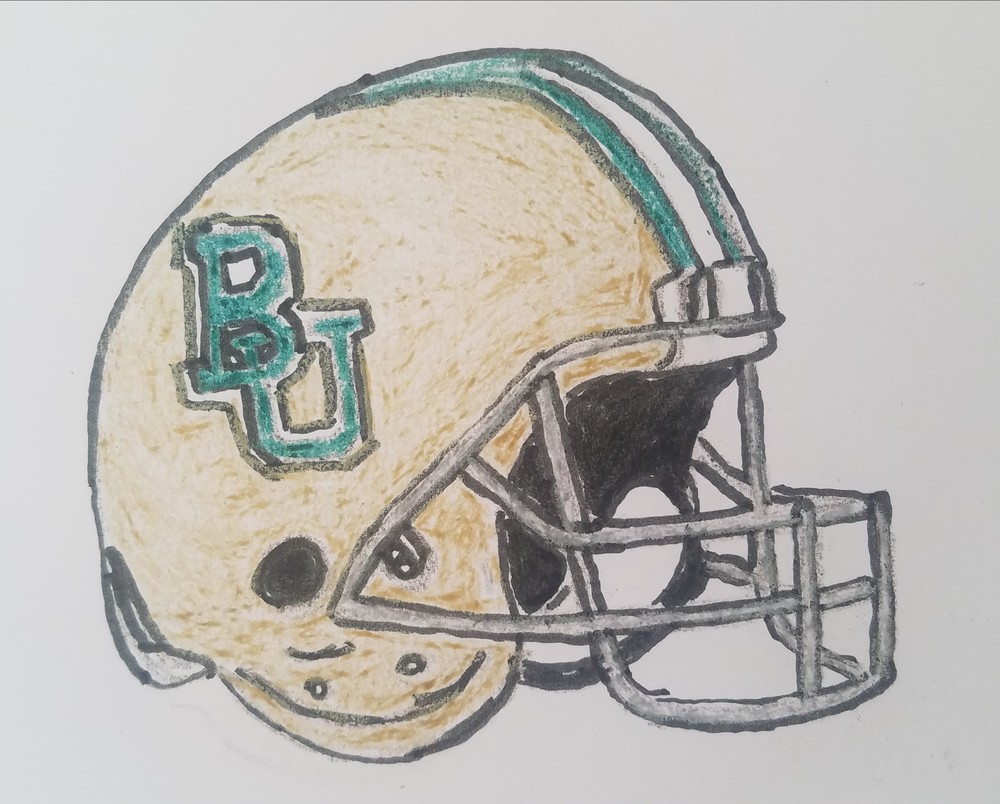 It is now a 3-horse race left for the two spots in the Big XII Title game between OU, Baylor, and OK State, after Iowa State stumbled and lost, 41-38 @ Texas Tech.
The Big TEN had a pair of big games on the early dockett as well, as Wisconsin was hosting Northwestern in the Big TEN West and Michigan took to the road for a big showdown in the East at Penn State.
The Badgers made it 6 straight victories as they cruised to a 35-7 win over the Wildcats at Camp Randall. Freshman HB Braelon Allen (173 yards, 3TDs) had a career day & made it 6-straight 100-yard performances in the process. The #1 defense in the country was at it again as well, and caused plenty of headaches for the Wildcats, as they forced 4 interceptions and 3 sacks.
After a slow start, Wisconsin has come on strong. In particular, in their last 4 games, the Badgers have been uber-impressive, knocking off Purdue on the road, 30-13, dismantling Iowa 27-7, completely throttling Rutgers 52-3, and then this past Saturday's 35-7 romp of Northwestern. QB Graham Mertz has also improved his play after a painfully slow start to the season, completing over 65% of his passes in those four.
In the other marque early-matchup in the Big TEN, Michigan outlasted Penn State at Happy Valley, 21-17 in a terrific defensive affair. The Wolverines got a big day from HB Hassan Haskins (201 total yards), and 3 TD passes from QB Cade McNamara. The offensive challenges continued for the Nittany Lions, as they managed just 3.9 yards per play for the game. The victory has UM into the top 10 as they continue to chase Notre Dame, Oklahoma State, and Michigan State in the rankings.
Auburn was hosting Mississippi State in SEC action, and wasted no time jumping out to a commanding 28-3 first half lead. For a team that prides itself on defense, it appeared the Tigers were headed for an easy victory. Alas, the Bulldogs had other ideas as Auburn inexplicably fell apart from that point, and watched MSU outscore them 40-0 to take a commanding 43-28 4th quarter lead.
The Tigers did get a TD to end the scoring draught with 3:37 to play, and get back in the game. However, just to make sure they completely botched any chance of a comeback, they elected to not kick the extra point to make it a one possession game, but go for 2, and not convert, leaving them down two scores and not enough time to rally back. I'm not sure what the heck happened down in Auburn, but I have a feeling heads are going to roll after that complete collapse. The ugly loss drops Auburn from the rankings this week as they have proved to be over-rated after losing to A&M, 20-3, last week.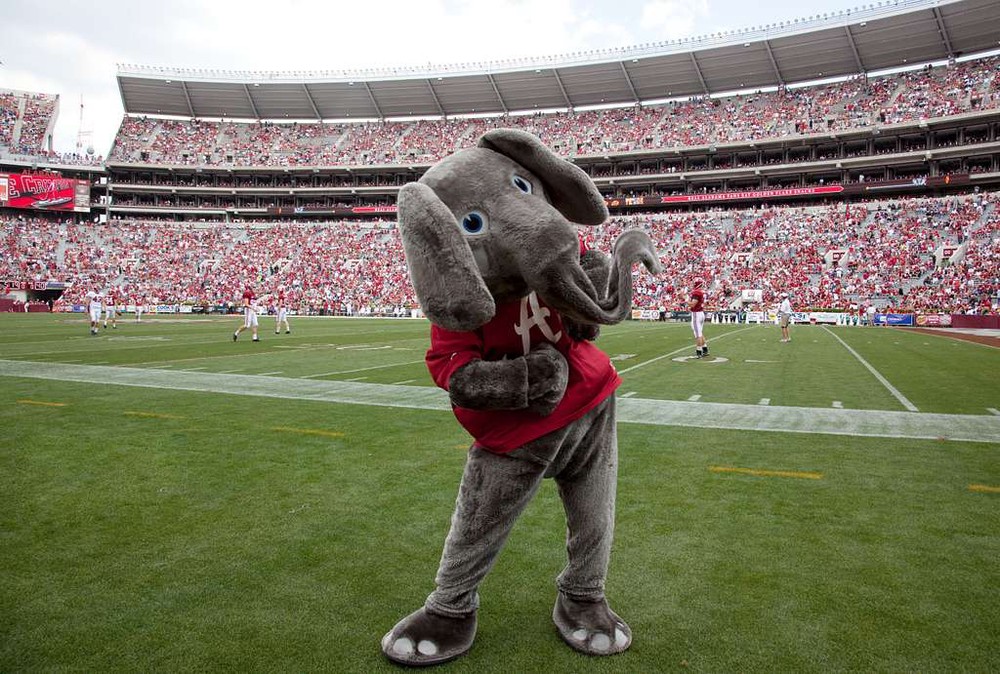 At the top of the rankings, #3 Alabama had no problems with lowly New Mexico State, allowing the Aggies to get out to an early 3-0 lead before blitzing them 49-0 to finish out the first half in a 59-3 beatdown. QB Bryce Young once again led the way, turning in an insanely accurate day (21/23 passing for 270 yards & 5 scores) as the Tide let the backups ride this one out in the second half. They continue to 'roll' right along and are entrenched at #3.
Purdue came into their showdown at the Horseshoe feeling good about themselves after last week's 40-29 upset of previously unbeaten Michigan State. Many felt the Boilermakers could cause the Buckeyes some problems after ending unbeaten streaks for both Iowa & MSU this season.
Ohio State had different thoughts, however, as they raced out to a commanding 45-17 halftime lead. CJ Stroud was outstanding, throwing for 361 yards and 5 TDs. The blowout was impressive, but the Buckeyes did allow Purdue QB Aiden O'Connell to throw for 390 yards and 4 scores in the loss. This one featured plenty of offense as OSU outgained them 624-481. The Buckeyes remained in the top 4 at #4 with two massive showdowns against the highly-touted Michigan schools to finish up - at home against MSU, and then at Mich in the big rivalry showdown.
That brings us to the top two teams in the land...
#2 Cincinnati was in action on Friday night with a trip to South Florida to take on the Bulls. It was the 4th consecutive game the Bearcats were favored by at least 22 points, having failed to cover in their previous 3. The CFP committee has been seemingly penalizing them for not getting the blowout wins by stubbornly keeping them out of the top 4.
So, how did Cincy respond? They got out to a quick 24-7 halftime lead, and then traded scores with the Bulls in the 2nd half in a 45-28 victory. Giving up 28 to a 2-win team is never the best, but give the Bearcats credit as USF was never really in it. Make it 10-0 now for Cincy as they remain firmly at #2.
The CFP committee left the Bearcats at #5 again this week, but they have an opportunity as they close things out with 8-2 SMU & 6-4 ECU to improve on their strength of schedule and garner a couple more quality wins. 1-loss Houston will more-than-likely be waiting in the AAC Title game as well. The resume is about to get a little better, as it should become increasingly difficult for the committee to keep Cincinnati out of the top 4.
That takes us to the team atop the rankings - Georgia. The Bulldogs took to the road for a showdown with Tennessee in Knoxville. Many thought it could be UGA's toughest test to date, and the Vols came out strong out of the gates.
Wearing all black with their traditional white helmets, the Vols looked kind of weird to be honest, but hey maybe it helped aid them out to a quick early-TD, and a 10-7 lead at the end of the 1st quarter.
From that point, it was all Bulldogs, however as they scored the next 34 points, taking a commanding 41-10 4th quarter lead. The Vols added one more score, but it didn't mean much as Georgia's reign atop the rankings continues, as the 41-17 win strengthens their grip on the #1 spot.
Notre Dame also continued their ascension up the rankings with an impressive defensive performance Saturday night in Charlottesville, VA. Virginia came in at 6-3, and boasting the #1 offense in the country. They had put up 44.7 points per contest over their previous 4 games coming in, and figured to be a good test for the Fighting Irish defense.
In their best performance of the season, that unit showed up big-time, as they held the Cavaliers to just 3 points, and 278 yards of offense. Virginia failed to do much at all, as they were held to just 82 yards on the ground, and 196 through the air.
QB Jack Coan threw 3 TD passes to lead the Irish as they took care of business behind the dominant defensive effort and improved to 9-1. The 28-3 victory has them up 2 more spots to #6 this week as they close-in on the Top 4.
Several other 1-loss teams were hoping to stay in the playoff mix...
Oregon, Oklahoma State, and Michigan State were all favored to win with relative ease, and all did exactly that.
The Ducks were at Washington State, and ended up having the toughest test, ultimately dispersing the Cougars, 38-24 to move to 9-1 and up a spot to #5 this week.
The Cowboys were hosting TCU in the Big XII, and they absolutely crushed the Horned Frogs, 63-17 to move to 9-1 and up two spots to #7 this week. There's a whole bevy of 1-loss teams competing for an opportunity to get into the top 4.
The Cowboys remain in front of Michigan State & Michigan due to a better overall resume at the moment. This will all get sorted out, however, as Michigan State finishes with Ohio State & Penn State, and Michigan closes with Ohio State. Ok State still has the big rivalry showdown with Oklahoma to end the season.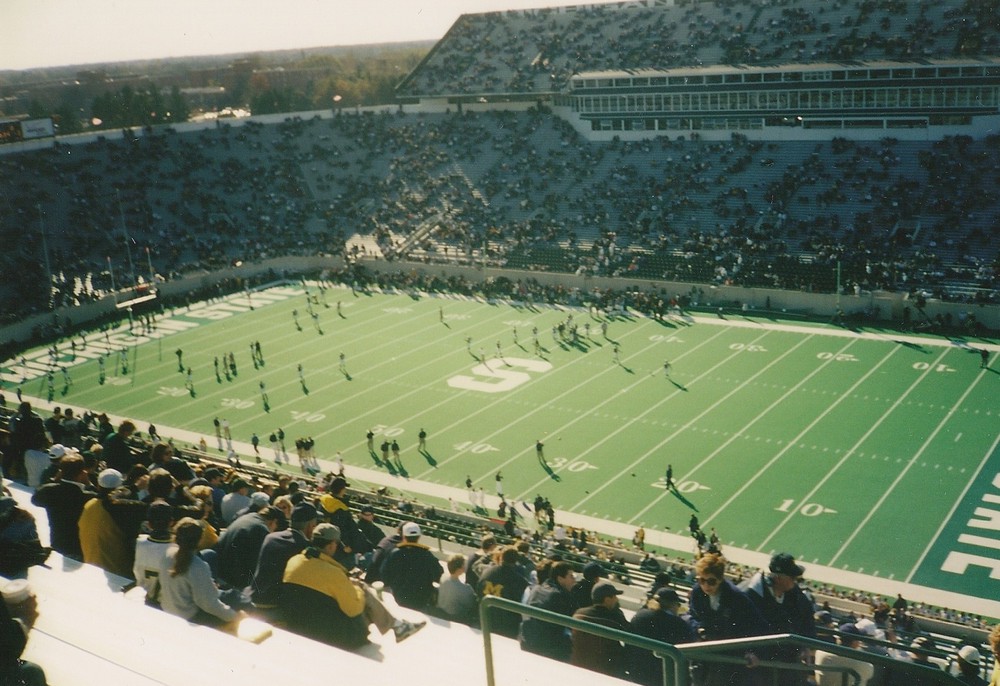 Speaking of MSU, Sparty was back in-action after last week's disappointing performance at Purdue, looking to get back on track against Maryland. The Spartans took care of business, 40-21, and also moved up two spots - right behind the Cowboys to #8.
The winner of the upcoming OSU-MSU showdown puts themselves in prime position in the Big TEN East & for a potential playoff spot.
In other action across the top 25...
#13 UTSA was looking to make it 10-0 on the season as they welcomed lowly Southern Miss to town. USM came in with just 1 win on the season, but gave the Roadrunners all they could handle through the first 3 quarters, taking a 17-17 tie into the 4th. From there, UTSA pulled away for a closer-than-expected 27-17 victory. It may not have been their best performance, but the Roadrunners ultimately got the job done, and did outgain the Golden Eagles 370-189 for the game. The win means UTSA joins Georgia & Cincinnati as the only perfect 10-0 teams left in all the land. They come in at #15 this week.
Iowa had a big one in the Big TEN West as they welcomed Minnesota to Iowa City. The Gophers' were expected to make it a game, and they did exactly that, taking a 13-10 lead right before halftime in a back-and-forth affair. The Hawkeyes bounced-back in the second half and turned away a potential game-tying 2pt conversion in the 4th quarter, then added a field goal in the close minute to hang-on for a 27-22 victory. They remain at #16.
#24 Louisiana had a tricky road game at Troy, but the Raj'in Cajuns got the job done and knocked off the Trojans 35-21 to improve to 9-1 on the season, and have clinched their spot in the Sun Belt Title game. UL-L is up 2 spots to #22 this week.
That takes us to their likely opponent in that Sun Belt Title game - Appalachian State. Thanks to Coastal Carolina getting upset at-home by Georgia State, 42-40, the Mountaineers' are now in control in the Sun Belt A Division after downing South Alabama 31-7. It moved App State to 8-2 on the season, and into the rankings at #25, while Coastal dropped out.
San Diego State got a stern test from Nevada on Saturday night, but the highly-touted Aztecs' defense came to play as they hung-on for a 23-21 victory over the Wolfpack. Matt Araiza kicked the game-winner from 35 yards out with just 1:15 to play, sending SDST to 9-1 & up two spots to #21 this week.
That brings us to one other big showdown in the SEC, and one in the ACC to roundup this week's rundown & Ultimate College Football Top 25 for Week 12.
Ole Miss has shown plenty of offensive fireworks under 2nd year head coach Lane Kiffin, but the Rebels flashed some D' against Texas A&M this past Saturday.
The Aggies came in ranked in the top 10 with a win over Alabama in their back pocket, but were shut-out by the Rebels in the 1st half, as Ole Miss took a 15-0 advantage into the locker rooms. A&M's offense woke up in the 2nd half, but it was too late, as the Rebels' prevailed 29-19, to improve to 8-2. They piled up an impressive 504 yards on the Aggies' stout D, and are up a spot to #11 this week. A&M on the other hand, dropped 10 spots to #18.
Pittsburgh is back in the rankings after getting past North Carolina in an OT thriller last Thursday, landing at #20, while a pair of 7-3 power 5 teams also made their way into the rankings this week.
Utah is closing in on a Pac-12 Title game birth, and are in at #23, while Arkansas scraped past LSU in a tough-fought 16-13 overtime slugfest. Winning in Baton Rouge is never easy, as the Razorbacks continued their surprise resurgence in 2021.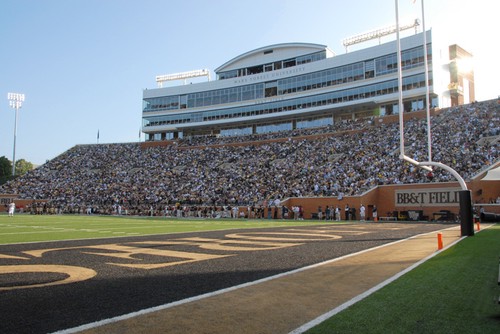 Finally, that takes us to Wake Forest. The Demon Decons have won a plethora shootouts, boasting an elite QB & offense, but a defense that could best be described as a giant sieve. They had a massive showdown in the ACC, as they welcomed #25 N.C. State. The Wolfpack came in as perhaps the most complete-team to this point in the ACC.
Wake jumped out to a 21-6 2nd quarter lead, but briefly fell behind early in the 3rd quarter before regaining control with a pair of unanswered touchdowns. QB Sam Hartman struggled, completing just 20-47 (42.5%), with 3 TDs, but 3 costly INTs as well. Ultimately, it was Justice Ellison's 4-yard TD run with less than 2 minutes to go that put it away. The thrilling 45-42 victory sends Wake shooting back up the rankings, to #12 this week.
There was a ton to get through, but we did it, and now without further ado, here is the @sportsguychris Ultimate College Football Top 25 for week 12:
ULTIMATE COLLEGE FOOTBALL TOP 25 for WEEK 12
1 Georgia (10-0)
2 Cincinnati (10-0)
3 Alabama (9-1)
4 Ohio State (9-1)
5 Oregon (9-1)
6 Notre Dame (9-1)
7 Oklahoma State (9-1)
8 Michigan State (9-1)
9 Michigan (9-1)
10 Baylor (8-2)
11 Ole Miss (8-2)
12 Wake Forest (9-1)
13 Oklahoma (9-1)
14 Wisconsin (7-3)
15 UTSA (10-0)
16 Iowa (8-2)
17 BYU (8-2)
18 Texas A&M (7-3)
19 Houston (9-1)
20 Pittsburgh (8-2)*
21 San Diego State (9-1)
22 Louisiana (9-1)
23 Utah (7-3)* N/A
24 Arkansas (7-3)* N/A
25 Appalachian State (8-2)* N/A
*-New to the rankings this week
Dropped Out:
20 Penn State (6-4), 21 Auburn (6-4), 22 Coastal Carolina (8-2), 25 N.C. State (7-3)
Next:
N.C. State (7-3), Clemson (7-3), Mississippi State (6-4), Kansas State (7-3), Utah State (8-2), Coastal Carolina (8-2), SMU (8-2)
----
Thank you for the support as always. You can find me on IG & YouTube at @sportsguychris and be sure to check out my podcast with my good buddy Mikee:
"The Balls and Beards Podcast" available on Spotify, Apple Pocketcasts, Google Podcasts, Anchor, and Breaker! We keep you up to date on everything in the world of the NFL & NBA!
If you enjoy my content, and the find value in our podcast, please checkout our Patreon page if you have the chance:
https://www.patreon.com/join/ballsandbeardspodcast