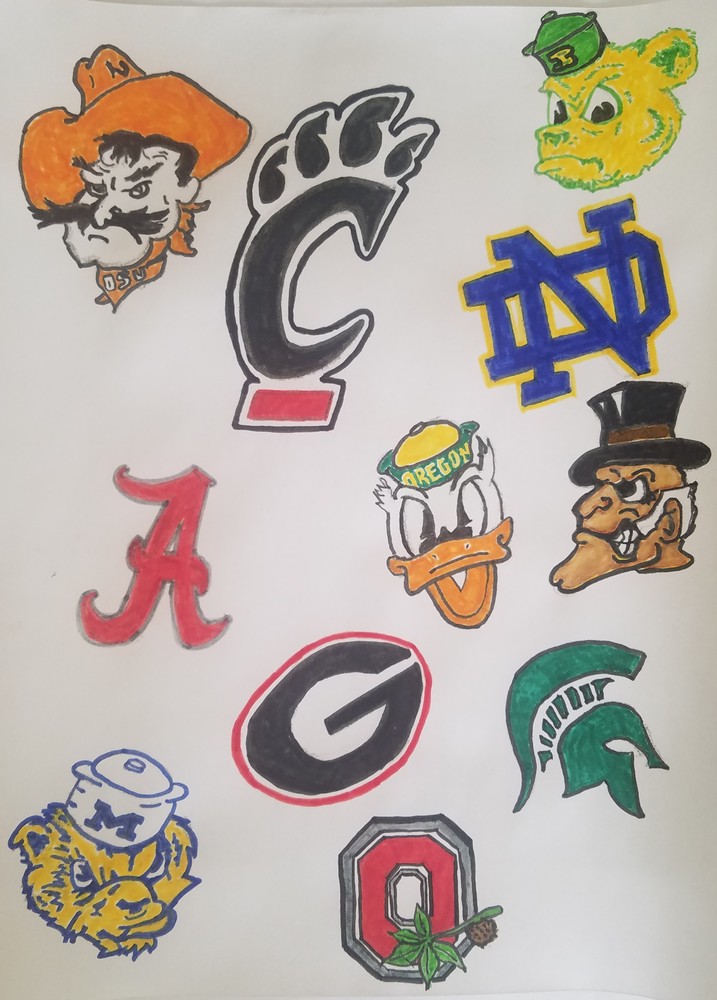 Welcome back all, and a very Happy Thanksgiving to everyone! We have one heck of a holiday weekend slate of action ahead of us, with big games across the board. Cincinnati finally moved into the CFP committee's final four in their latest rankings, while Ohio State looked incredibly impressive this past weekend. Clemson is back in the rankings after spending the majority of the season unranked, while others continue to surprise (UTSA, looking at you!).
There wasn't time this week for a complete, full run down, but I've still got you covered, with an updated, College Football Ultimate Top 25 for Week 13 as we get closer to wrapping up the regular season and look ahead to Conference Championship Saturday. There is still much to be decided this weekend before we get there. Before we get to all of that, here is a quick rundown of last week's key games.
As always, we start right at the top, where we had a bit of shuffling in the top 4, the #5 team in the country took the week off, and more. We start with the Oregon Ducks who came into their showdown at previously #23 Utah, at #5, and in the top 4 in the CFP rankings. Many thought Utah, who started the season slow, but have come on strong as of late could give the Ducks a test, and they did that & more.
The biggest surprise was how the Utes' dominated that Ducks up front, as the biggest perceived strength for Oregon going in was their supposed advantage in the trenches, with many considering them the more physical team. Utah flexed their muscle instead, and raced out to a big first half lead, getting a pair of TDs in the final minute of the first half, including a 78-yard punt return for a score on the final play of the half. That propelled the Utes to a shock 28-0 halftime lead as they coasted, 38-7. The big W made the Utes the big riser of the week, up 8 spots to #15, while the Ducks dropped 6 spots, and land at #11.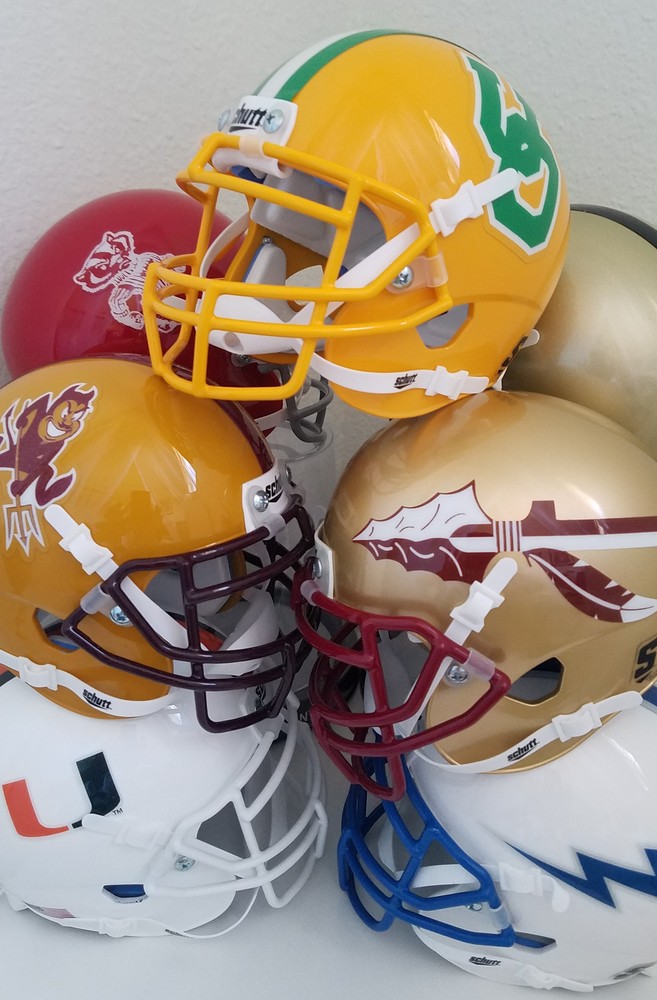 Much of the SEC had the week off (virtually) as they played a bunch of ho-hums in non-conference games. Top ranked Georgia crushed Charleston Southern, 56-7, to remain entrenched at #1, Texas A&M smashed Prairie View, 52-3, and Mississippi State beat up on Tennessee State, 55-10. The win over PV did nothing for A&M as they remain at 18 this week and Mississippi State remains in the "next" group of teams, just outside of the top 25.
Alabama, on the other hand, had a tough SEC West matchup with Arkansas, and they got all they could handle from the resurgent Razorbacks. The Tide opened up a 31-14 lead early in the second half before hanging-on down the stretch for a 42-35 victory. QB Bryce Young once again had a massive day, throwing for an insane 559 yards and 5 TDs, while completing 31-40. The Tide now have the big rivalry showdown with Auburn left, as they look to maintain their spot in the top 4 ahead of the SEC Championship showdown with Georgia.
Ohio State was the big performer of the week, as they had the game of the week, with previously #7-ranked Michigan State heading to Columbus last weekend. The Buckeyes came-in as whopping 19.5-point favorites, as Sparty was a popular pick to push the Buckeyes. Instead, MSU decided to completely no-show in their biggest game of the season as OSU scored TDs on all 7 of their first half possessions, and took a 49-0 lead at the half. QB CJ Stroud had the game of the year in college football, completing 32 of 35 passes (91.4%)! for 432 yards and a whopping 6 TDs. The Buckeyes made a big statement and put everyone on notice with that performance. The W moves them up a spot to #3 ahead of this week's massive rivalry showdown with Michigan - where the winner will certainly be in control of a playoff spot, and will clinch a spot in the Big TEN Title game.
Staying at the top, #2 Cincinnati had a big game themselves in the AAC, welcoming 8-2 SMU to town. The Bearcats took advantage of the opportunity and smashed the Mustangs, 48-14 for their most impressive win of the season. That moved Cincy to 11-0 and keeps them firmly in the top 4. I still have them at #2, but after OSU's impressive win, and Alabama continuing to win, I don't have a problem with any of those teams being interchangeable at #s 2-4. With the Bearcats just 1 of 3 unbeaten teams left, and that impressive early-season road win @ Notre Dame (who is up to #5) in their back pocket, I have them staying at #2 ahead of their season-closing matchup at a surprisingly-solid ECU (7-4) team.
In other noteworthy action across the top 25 this past week…
Notre Dame completely crushed Georgia Tech, 55-0, as the Fighting Irish continue to improve each week, in particular, on the defensive-side. They've now allowed just 3 points in their last 2 games combined, shutting down the top-ranked offense in the country the week before, in a 28-3 win over Virginia. The Irish are up a spot to #5 ahead of their season-ending rivalry game with a Stanford team that is fading badly.
Oklahoma State got an impressive shutout as well, holding Texas Tech scoreless in a 23-0 victory in Stillwater. The high-powered Red Raiders' O was nowhere to be found as the Cowboys continue to impress. The solid W has Ok State up a spot to #6 ahead of the big Bedlam rivalry showdown with Oklahoma.
Speaking of the Sooners, they dispatched Iowa State, 28-21 for a big win against a team they've struggled mightily with over the last few years. The W propelled OU to 10-1 and sent them up 3 spots to #10 this week. The winner of the big Bedlam matchup will be guaranteed a spot in the Big XII Title game.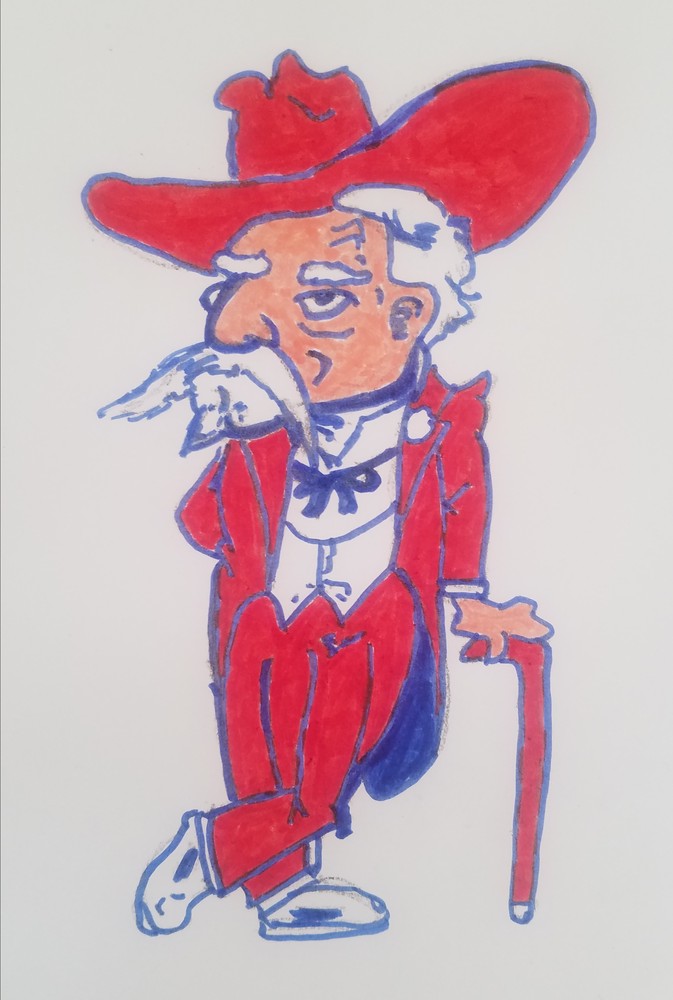 Ole Miss scored a routine 31-17 victory over lowly Vanderbilt in the SEC and cracked the top 10 in the process, moving up 2 spots to #9 this week. The Rebels are closing in on double-digit wins, and can get their with a victory over in-state rival Mississippi State in the Egg Bowl.
Wisconsin & Nebraska played a heck of a game during the Saturday afternoon slate from Camp Randall. The Cornhuskers had the most success against the Badgers #1 rated defense than any other opponent to date as both teams traded scores in a game that went down to the wire.
It all came down to a 4th & 20 for the Huskers on the Wisc 21 with just 0:12 to play. QB Adrian Martinez was pressured and forced to launch one off his back foot that came up short in a crowd at the 1. There was some contact one the final play, but the officials let it go as Wisconsin moved to 8-3 on the season, and now is one win away from the Big TEN Title game. Freshman HB sensation Braelon Allen made it 7 consecutive 100-yard performances with a huge day, finishing with 228 yards and 3 TDs - including what proved to be the game-winning 53-yard TD run with 3:50 to play.
UTSA stayed unbeaten, but got all they could handle from UAB in Conference USA action, surviving a 34-31 victory to get to 11-0. The victory has the Roadrunners at #16 this week as they look to complete a perfect regular season when they visit North Texas on Saturday.
As previously noted, Clemson is back in the rankings, after spending a majority of the season outside of the Top 25. They knocked off Wake Forest in impressive fashion, earning their biggest win of the season with a 48-27 victory in Death Valley. The Demon Deacons' defensive shortcomings finally caught up with them in this one, as they were dominated by the Tigers. The big win sends Clemson into the top 25 at #21 this week, while the loss dropped Wake 10 spots from 12, down to #22.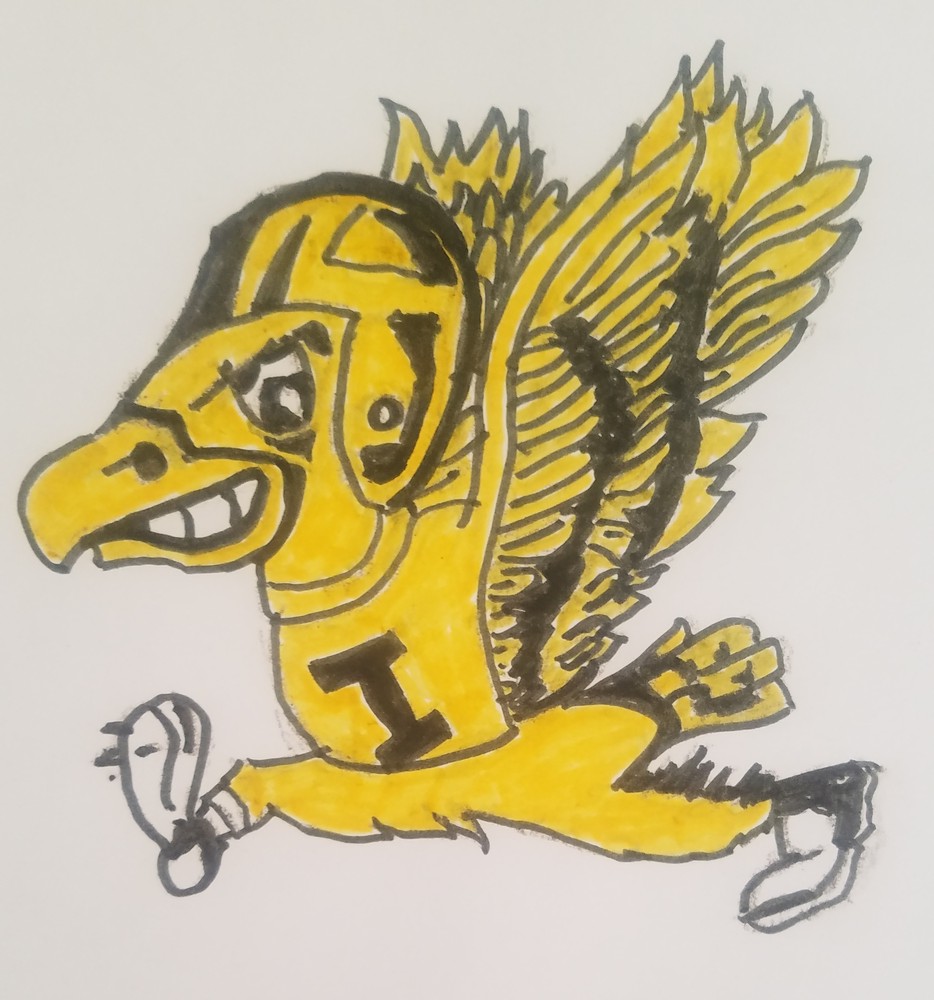 Iowa survived Illinois in Iowa City, 33-23 to get to 9-2 ahead of a big matchup with a steadily-improving Nebraska squad this weekend. The Hawkeyes land at #17 this week. Also in the Big TEN, Michigan coasted past Maryland on the road, 59-18 to setup their big showdown with Ohio State.
At the back end of the rankings, Pittsburgh got to 9-2 after outlasting Virginia 48-38, and land at #23 this week. Louisiana got an impressive win over Liberty, 42-14 to move to 10-1, and Appalachian State had a tricky road game at Troy, where they crushed the Trojans, 45-7 to improve to 9-2 and round-out the top 25 this week at #25.
We've got one more big weekend full of massive showdowns, big rivalry games, and plenty on the line before Championship Saturday. Without further ado, here is this week's @sportsguychris College Football Ultimate Top 25 for Week 13!
2021 COLLEGE FOOTBALL ULTIMATE TOP 25 For Week 13:
1 Georgia (11-0)
2 Cincinnati (11-0)
3 Ohio State (10-1)
4 Alabama (10-1)
5 Notre Dame (10-1)
6 Oklahoma State (10-1)
7 Michigan (10-1)
8 Baylor (9-2)
9 Ole Miss (9-2)
10 Oklahoma (10-1)
11 Oregon (9-2)
12 Michigan State (9-2)
13 Wisconsin (8-3)
14 BYU (9-2)
15 Utah (8-3)
16 UTSA (11-0)
17 Iowa (9-2)
18 Texas A&M (8-3)
19 Houston (10-1)
20 San Diego State (10-1)
21 Clemson (8-3)*
22 Wake Forest (9-2)
23 Pittsburgh (9-2)
24 Louisiana (10-1)
25 Appalachian State (9-2)
*- New to the rankings this week
Dropped Out:
24 Arkansas (7-4)
Next:
N.C. State (8-3), Mississippi State (7-4), Kentucky (8-3) Coastal Carolina (9-2), Fresno State (8-3), Air Force (8-3), Penn State (7-4), Arkansas (7-4)
----
Thank you for the support as always. You can find me on IG & YouTube at @sportsguychris and be sure to check out my podcast with my good buddy Mikee:
"The Balls and Beards Podcast" available on Spotify, Apple Pocketcasts, Google Podcasts, Anchor, and Breaker! We keep you up to date on everything in the world of the NFL & NBA!
If you enjoy my content, and the find value in our podcast, please checkout our Patreon page if you have the chance:
https://www.patreon.com/join/ballsandbeardspodcast