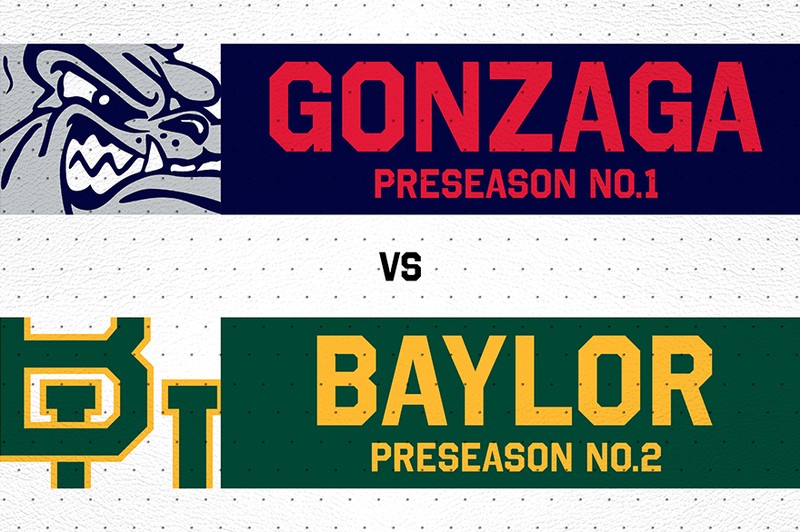 Welcome back all! We were treated to one of the great NCAA Tournament games of all-time, ala 1990 Duke-Kentucky (the Christian Laettner shot), 1983 National Title game (Lorenzo Charles & N.C. State shock Akeem Olajuwon, Clyde Drexler, and Houston at the buzzer), 1985 National Title game - 8-seed Villanova upsets Patrick Ewing & top overall seed Georgetown. And now there is UCLA - Gonzaga 2021, which ranks right up there with those other "immortal" games that have been etched into our memories.

From now on, when an entire generation thinks 'March Madness' they will see Jalen Suggs racing up the court in 3.3 seconds and launching a majestic shot from two steps inside of the half-court line, and banking in an epic game-winner at the buzzer to keep a perfect season alive.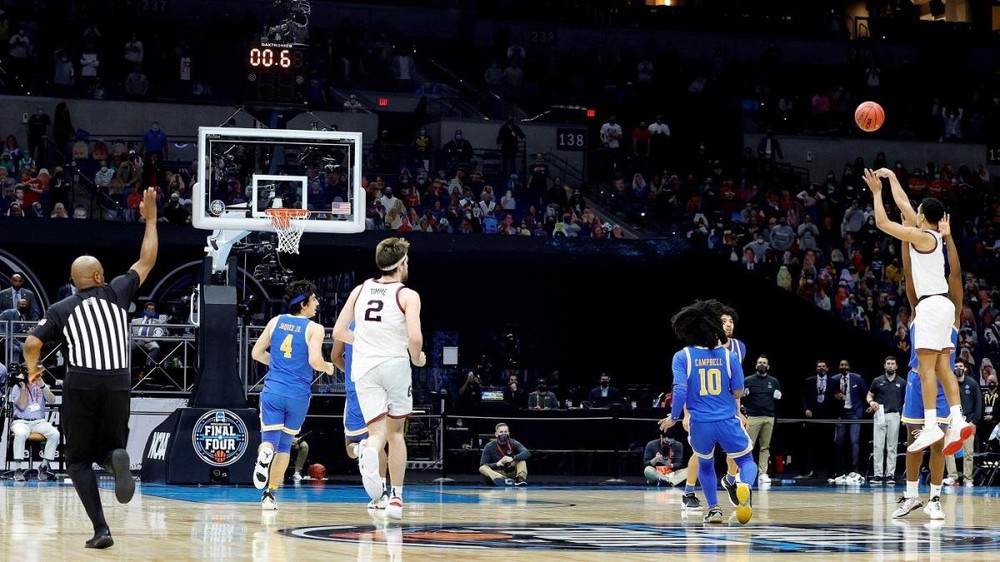 It wasn't just that shot, but the entire closing sequence in overtime that makes this game one of the true all-time classics. Not to mention the swealtering shooting from both sides all game long.
The ball-movement, shooting expertise, passing, and finishing was all exceptional throughout and gifted all of us with a game that featured an insane 19 lead changes, with the largest leads of the game being UCLA +6 with about 5 minutes to go in the first half, and Gonzaga taking a 7-point lead around the midway point of the 2nd half.
Offensive efficiency, spacing, and ball movement at its absolute finest was on display in this one, as Gonzaga did what they did all season long, but got all it could handle from the upstart, 11th-seeded Bruins. Johnny Juzang did all he could by continuing his tear, scoring 29 - including following his own missed floater in the lane with a put-back to tie the game 90-90 with 3.3 seconds to go in OT. Juzang came into the tournament as the team's leading scorer at 15.5 per game, upped that output to 21.6 in the tournament (including 28 of the team's 51 in the Elite 8 victory over Michigan), and then went bonkers again against the Bulldogs.
That set the stage for Suggs' epic shot. The Zags quickly inbounded the ball after Juzang's follow-up and immediately found Suggs, who took off up the court, and then from two strides inside the half-court line (about 40 feet give or take), pulled up and launched one over a UCLA defender that tracked right to the backboard - and banked in at the buzzer to send the Bulldogs' into a jubilant frenzy & a date with Baylor & destiny in the Title game.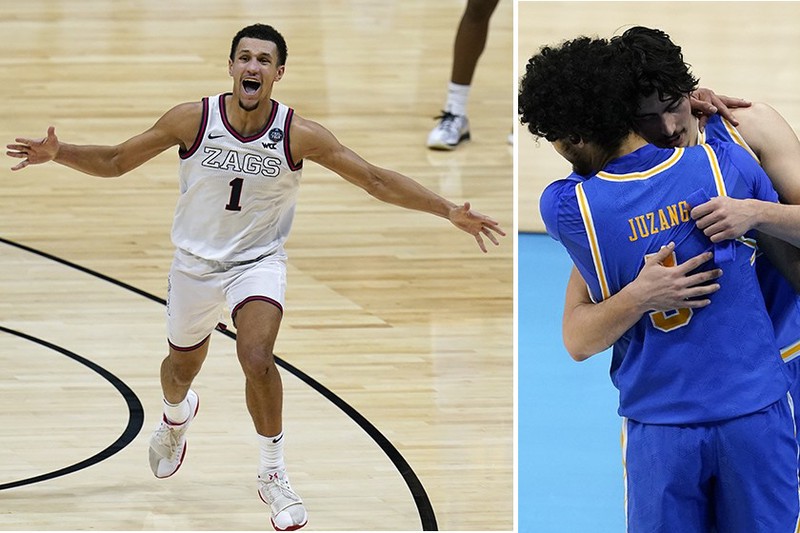 Forget the "potential" dagger 3 from Andrew Nembhard with just 1:13 to go in OT that gave the Zags a 90-85 lead, or the ensuing answer - an absolutle clutch 3 from Jaime Jaquez Jr. to get it back to a 2-point game at 90-88 with 0:48 seconds to go, that just set the stage for the above scenario that played out magically over the final 14 seconds of OT.
Hats off to UCLA, and that really doesn't do them enough justice for just how GOOD they played in defeat. 57.6% shooting from the field (34/59), 47.1% (8/17) from long-range, and a plus 6 advantage in rebounding (32-26). And outstanding individual performances galore. Juzang was dynamite with his 29, Jaime Jaquez had 19 himself along with 5 assists and 4 boards, Cody Riley registered a double-double (14 points, 10 rebounds) and dished out 5 assists, and Tyger Campbell scored 17 and dished out 7 assists. Mick Cronin may not have been the top choice, or even a popular pick to take over the program 2 years ago, but has proved to be the right man for the job. The scrappiness, intensity, and energy the Bruins played with this tournament was truly impressive, and makes you think Cronin might have something cooking once again in Westwood.
Of course, the biggest storylines were about Gonzaga & their chase of a perfect season. Matching Bob Knights' 1976 Indiana Hoosiers has proved to be an impossible task for decades now, with a few coming oh so close [2015 Kentucky (lost to Wisconsin), 1991 UNLV (lost to Duke) - both in the National Semifinals] and 1979 Indiana State (lost to Michigan State in the Title game)]. The Zags got the sternest of tests, and nearly fell at the same stage as both Kentucky & UNLV.
Ironically, when those two both lost, the Final Four was also held in - you guessed it, Indianapolis. Behind an impressive team effort that featured 5 players in double figures, led by forward Drew Timme's 25, the Zags are on to the National Title game.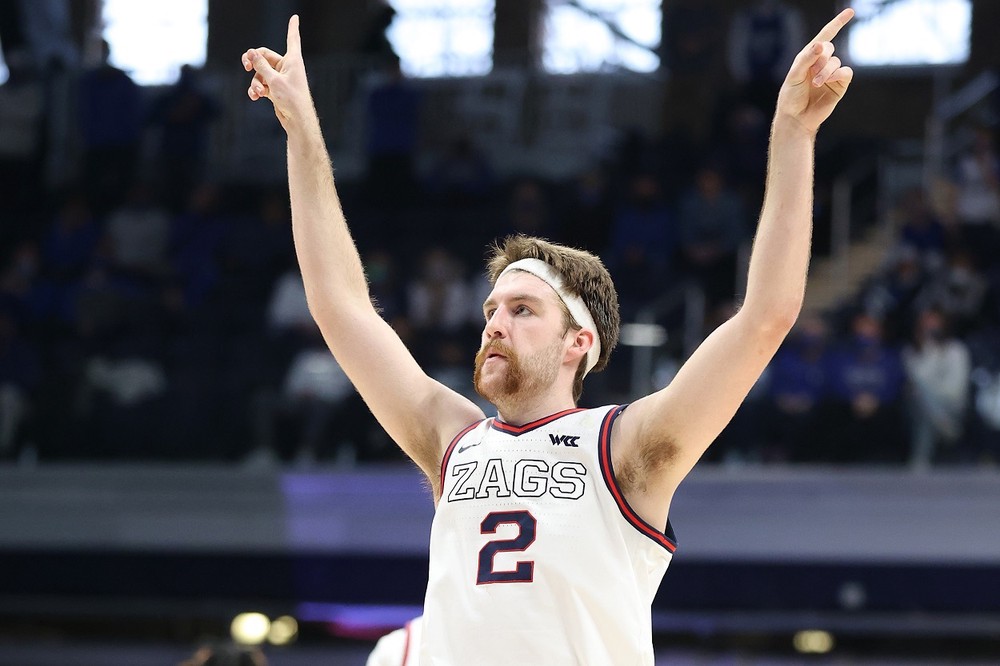 Timme took over down the stretch, and scored the first (3) buckets of OT for the Bulldogs. He had plenty of help, however, as Corey Kispert had 15 points, 5 rebounds, and 4 assists. Joel Ayayi paced the Zags early on, pouring in 13 of Gonzaga's first 22 points of the game, finishing with 22 himself, along with 6 boards, and 2 assists. Guard Andrew Nembhard came up big as well with 11 points & 8 assists. And then there was Jalen Suggs, who not only hit the epic game-winner, but accounted for 16 points, 6 assists, and 5 rebounds. He made a big block coming down the stretch in regulation, then made an incredible pass to Timme for a huge bucket with 1:57 to play.
It was the type of game that we rarely see, back-and-forth, with great passing, scoring, basketball IQ, with big moment after big moment, lead changes, and exceptional play all the way around. A true instant classic. In fact, you have to go all the way back to that 1985 National Title game to find an NCAA tournament game that last produced the type of shooting we witnessed Saturday night in Indy.
1-seed Georgetown & 8-seed Villanova combined to somehow make a ridiculous 51 of 81 total shots in that contest, (combined 63.0% shooting) - an NCAA tournament record. Villanova shot an insane 22 for 28 for the game, yes that is correct, they only missed 6 shots all night long, for a record 78.6% shooting for the game. To this day, the 8th-seeded Wildcats are the highest seeded team to win the Title. But this is about Gonzaga and UCLA, and what the two combined to do.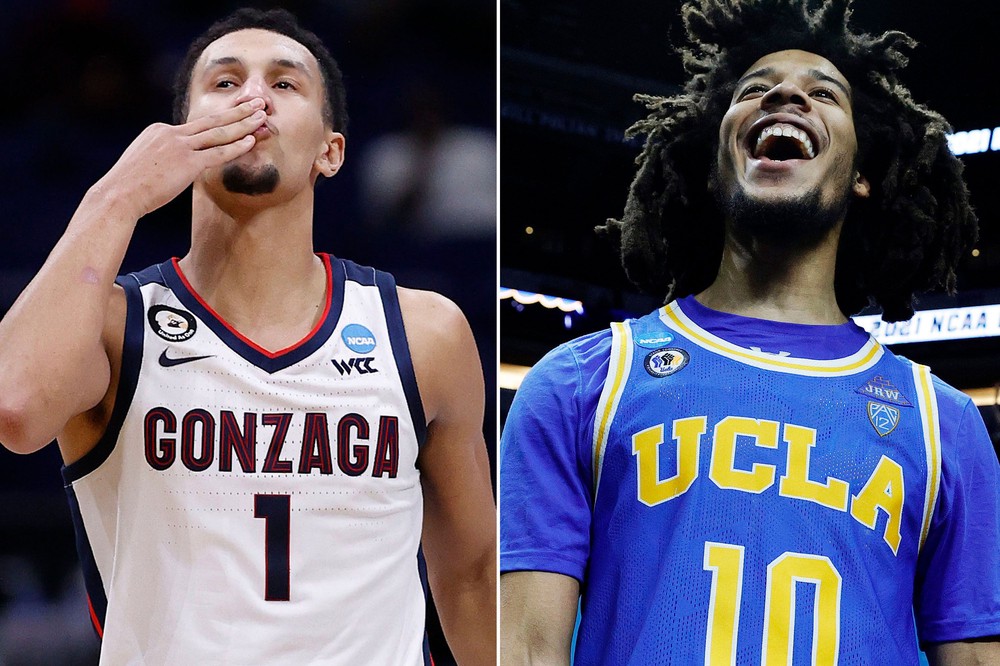 While UCLA was uber-impressive, Gonzaga was even a tad better, knocking down 37 of 63 shots, good for 58.7%. What was even more impressive was what the Zags did on their 2-point field goals. They only managed to go 7/21 from long-range (33.3%), but hit a remarkable 30 of 42 of their 2pt attempts (71.4%).
After all of that, the biggest question remains - how can they possibly match that level of energy and intensity against a very good Baylor team in the National Title game?
Speaking of the Bears, they actually played in a National Semifinal as well, it was just minus the theatrics of the Gonzaga-UCLA game. They were taking on Houston in a game that was expected to be the classic out of the two, but instead, they took control early, and then put the game effectively out of reach with a torrid run to close out the first half.
Baylor built a 27-17 first half lead behind their long-range shooting, and then were able to finish the half on an 18-3 blitz - spurred on by 3 consecutive 3-pointers to start the run. A somewhat competitive game turned into a surprisingly mighty comfortable 45-20 halftime advantage for the Bears.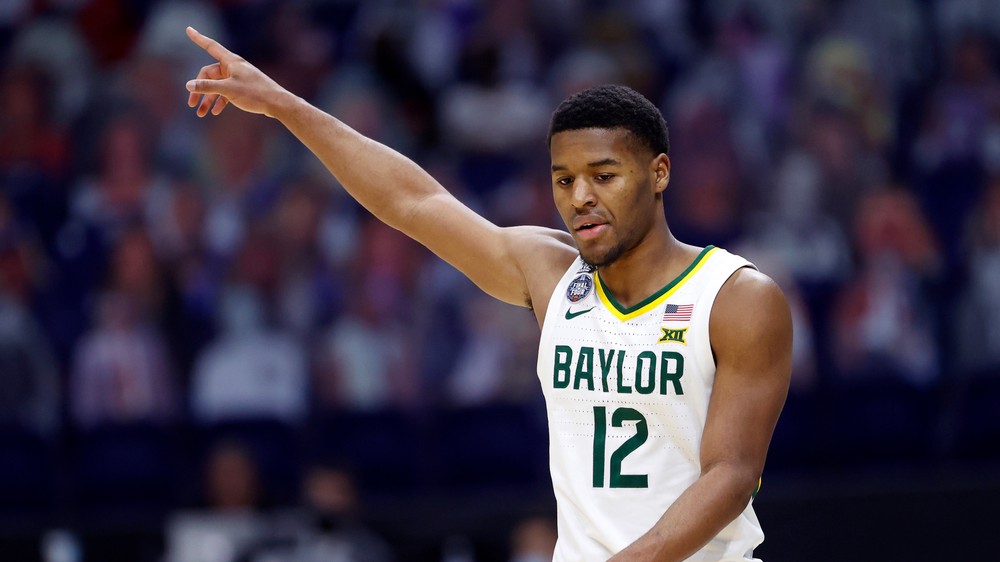 It was cruise-control central from that point in the second half as the Bears coasted to a 78-59 victory. Jared Butler was expected to lead the way, and he did - scoring 17 points to go along with 4 assists and 5 rebounds. He was one of 5 Bears in double-figures with Davion Mitchell & Matthew Mayer each contributing 12, with Mayer's coming in just 19 minutes of action.
Macio Teague & Jonathan Tchatchoua rounded out the players in double figures with 11 apiece.
Their semifinal dismantling of the Cougars was a great display of all of the things Balyor did well during the season - in particular - long-range shooting. They launched 24 3's and made 11 - shooting 45.8% from downtown (easily their best output this tournament). And this volume came against a team that was pretty darn good at defending the perimeter.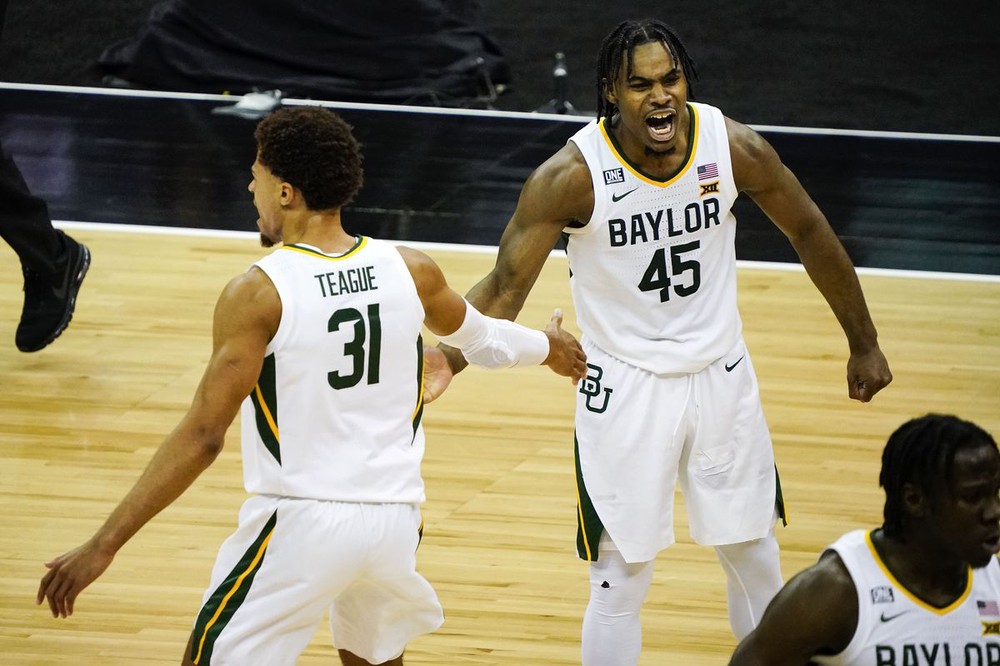 In addition to the outside shooting, they also out-rebounded the Cougars 33-28, and did an excellent job of moving the ball themselves, piling up 23 assists to just 10 for Houston.
It was probably their most impressive performance thus far in the tournament, and the fact they could take it easy in the second half of this one, means they should be a tad "fresher" for the Title game.
So, Baylor dominated, and Gonzaga fought right down to the very end, which leaves us with the two best teams in college hoops all season long left to square off for the title. Preview & Prediction time!
---------------------------------------------------------------
(1) GONZAGA (31-0) vs (1) BAYLOR (27-2)
---------------------------------------------------------------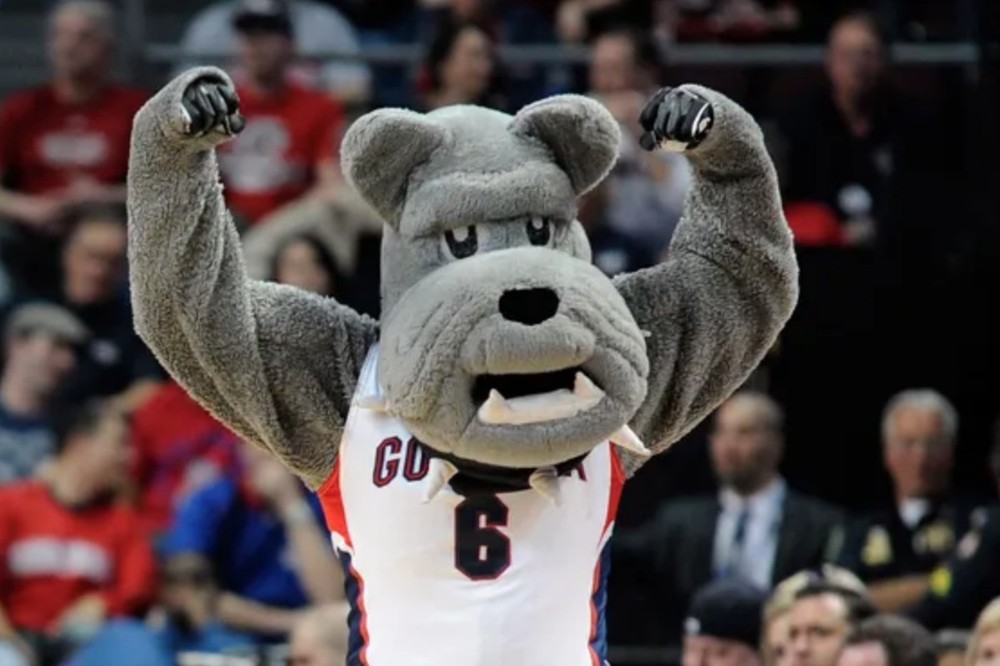 GONZAGA
Team Leaders:
Drew Timme F 19.0PTS 7.2REB 2.3AST
Corey Kispert F 18.9PTS 5.0REB 1.7AST
Jalen Suggs G 14.0PTS 5.5REB 4.5AST 1.9STL
Joel Ayayi G 11.8PTS 7.1REB 2.8AST
Andrew Nembhard G 9.1PTS 2.4REB 4.3AST
We already know what the Zags like to do. They use the nation's #1 offense (which was on full display Saturday night against UCLA) to get out and score, score, score on their opponents. For anyone who wanted to dismiss or discount what this team did during the regular season because they play in the West Coast Conference, the Bulldogs' offensive efficiency has actually been even better against their NCAA tournament competition.
Suggs and Ayayi are the real deal at the guard position, they take care of the ball, they rebound, are excellent moving the basketball, and both play with tremendous basketball IQ. Timme is capable of taking over a game (like he did late in the 2nd half & beginning of OT against UCLA), Kispert can score & rebound with the best of them, and Nembhard is an excellent distributor of the ball.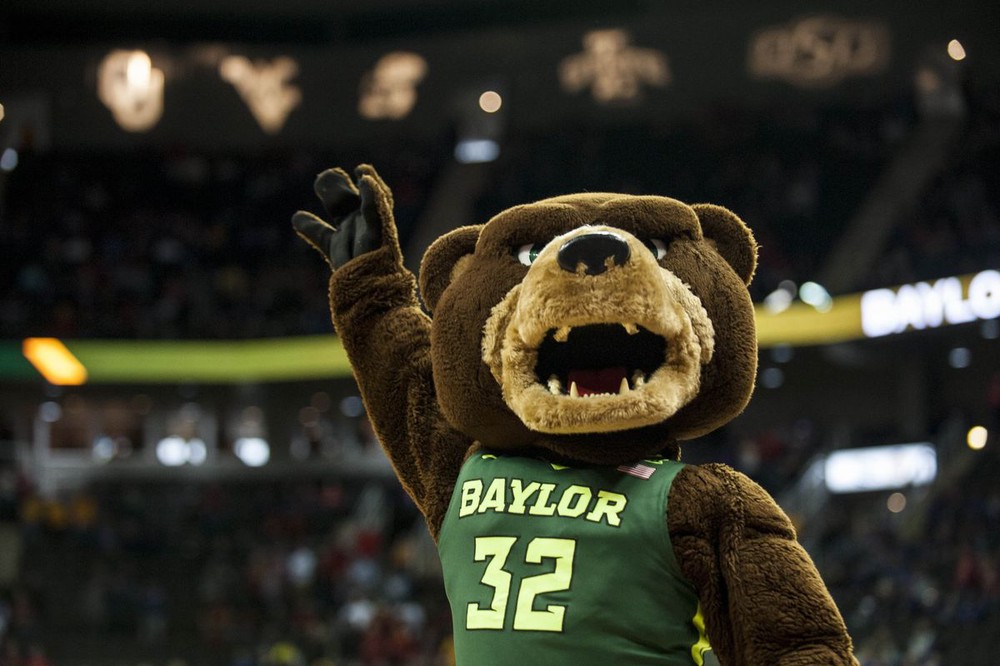 BAYLOR
Team Leaders:
Jared Butler G 16.5PTS 3.3REB 4.8AST; 40.4% 3PT
MaCio Teague G 15.9PTS 4.1REB 1.6AST; 39.6% 3PT
Davion Mitchell G 14.1PTS 2.6REB 5.3AST; 45.0% 3PT
Adam Flagler G 9.0PTS 2.3REB 1.4AST; 42.0% 3PT
Matthew Mayer G 8.2PTS 3.8REB 1.3STL; 40.0% 3PT
And we also know what the Bears like to do as well. Get out and run and shoot the long-ball. They are one of the best & most prolific 3-point shooting teams in the nation, and that fact is evidenced by the 5 players listed above all shooting between 39.6-45.0% from downtown. Again, exceptional guard play paves the way, and Jared Butler is the glue that makes it all stick.
Butler is the first All-American 1st teamer in Baylor program history, and came up big against Houston. Matthew Mayer provides a spark off the bench. MaCio Teague is a big-time player as well, capable of carrying the scoring burden if need be. They rebound better than they get credit for (as evidenced by them out-rebounding one of the best rebounding teams in the country in Houston), and play pretty solid defense. It's certainly a team that relies on the deep-ball, but they do enough in other areas to potentially make up for it if the 3-balls aren't necessarily falling at their normal clip.
PREDICTION:
Well, I was right as far the winners of the two Semifinals games - Gonzaga & Baylor both won, but I expected Gonzaga to coast & Baylor to be in a dogfight. Instead, Baylor-Houston ended up being the blowout, and Gonzaga-UCLA was definitely a classic - and some. So, how does this epic National Title game play-out?
First thing, it is extremely difficult to envision a scenario where this game is a blowout in either direction, especially with how both of these teams looked in their respective semifinals games. If Baylor isn't making their 3's things could potentially become dicey for the Bears, but they've showed an ability to overcome that at times in this tournament.
Gonzaga is going to score. Even in their incredible showdown with UCLA, the Zags shot it - and scored it - extremely well just like they have all season long.
The energy level will certainly be a factor. I could see the Zags potentially starting a tad slow after the incredible highs and lows of that back-and-forth affair.
In the end, I expect a dandy of a game. Each team has multiple contributors to turn to, both teams don't have many cracks or flaws, and both can score the ball. A big part of the outcome of this one will rely on Baylor's ability to knockdown their long-range shots, and I expect them to have some success in that department just like the Bruins did. The Bears are going to hit enough shots to make this a close one.
Butler will need to have a solid game, and Mayer's continued contribution off the bench are the X-factors for Baylor.
Meanwhile, Gonzaga will use excellent spacing and ball movement to get their shots once again. Baylor will probably give them a few fits inside with their rebounding ability. The Zags are just too good at too many positions, however. It's going to be tough for Baylor to match the level of play that UCLA turned in, and they still fell just short. Gonzaga will score, overcome a bit of a slow start, and then hang-on down the stretch of what should be an excellent Title game. Suggs and Ayayi are the difference, and the Bulldogs' date with destiny is complete as they match the 1976 Indiana Hoosiers as 32-0 unbeaten National Champions.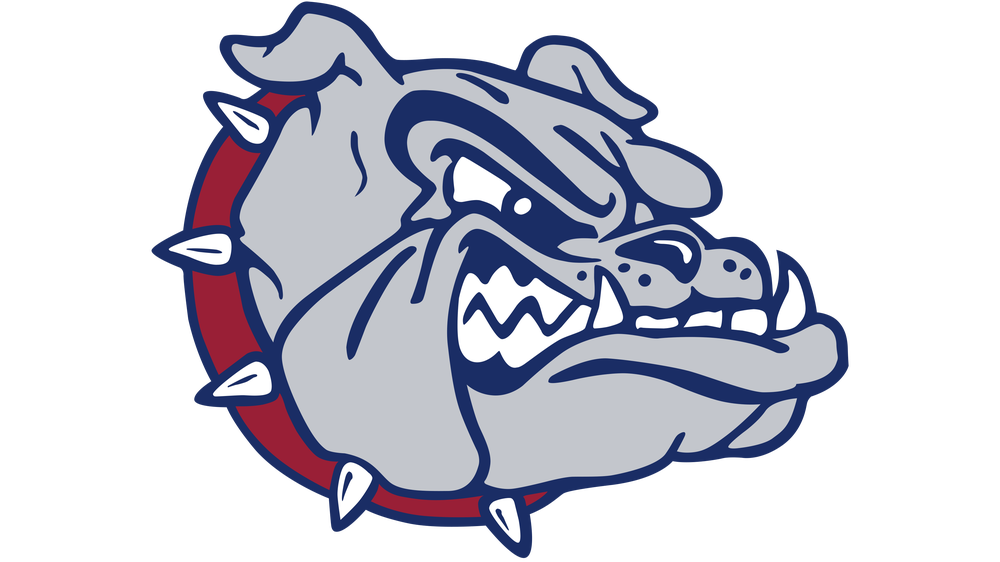 GONZAGA, 81-78
----
Thank you for the support as always. You can find me on IG & YouTube at @sportsguychris and be sure to check out my podcast with my good buddy Mikee:
"The Balls and Beards Podcast" available on Spotify, Apple Pocketcasts, Google Podcasts, Anchor, and Breaker! We keep you up to date on everything in the world of the NFL & NBA!
If you enjoy my content, and the find value in our podcast, please checkout our Patreon page if you have the chance:
https://www.patreon.com/join/ballsandbeardspodcast