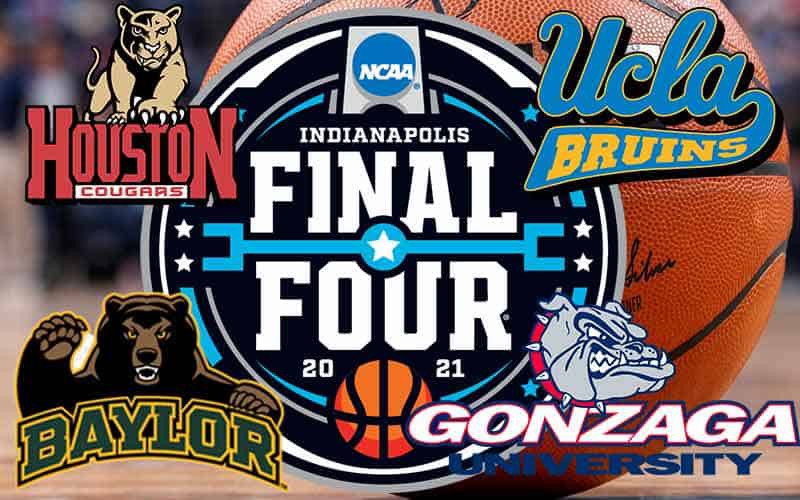 Welcome back all! The Final Four is set & nearly upon us! After all of the dust has settled on what has been a tournament full of surprises, upsets, and shockers (looking at you #15 Oral Roberts!), we are left with a Final Four that features the two teams that were really considered to be the best in the country throughout the season in 1-seeds Gonzaga & Baylor. Joining them is one surprise and another program that hasn't enjoyed this kind of success since the early 1980s.
Houston may be a 2-seed, and reached the Sweet 16 in 2019, but this program has been brought back to life by Kelvin Sampson. In his 7th season, he's led the Cougars to the Final Four, and once-again turned them into a college hoops force. Back in the early 1980s, Houston featured one of the most talented teams of all-time when they made a run to three consecutive Final Fours from 1982-1984, falling in the Title game in both 83' & 84'.
That 83' team featured 6 future NBA players, and two future NBA legends & Hall of Famers in Akeem Olajuwon and Clyde Drexler. Guy Lewis's bunch could score in bunches, and could jump out of the gym, "soaring" over opponents with relative ease.
After the program experienced a sharp decline over the decades since, Sampson has rejuvenated them, and now Houston is in the Final Four for the 6th time in program history, but first time since 1984. The 2-seed Cougars join the two aforementioned 1-seeds, and the one "surprise" member of this group of four - 11-seed UCLA.
From a seeding-perspective, the Bruins' are just the 5th #11 seed to ever reach the Final Four, joining LSU in 1986, George Mason in 2006, VCU in 2011, and Loyola-Chicago in 2018. All four of those previous 11s to make the Final Four all lost in the National Semifinal. Can UCLA be the first to advance to the Title game?
From a historical perspective, the Bruins' are the most storied program in history, thanks to John Wooden and the 10 National Titles he won from 1964-1975. They've won a record 11 in total, and have now reached the Final Four 19 times in their history, although this is the first trip back to the Final 4 since 2008.
While history may be on their side from a tradition perspective, the task facing these Bruins in this year's Final Four could not be any more treacherous. Gonzaga awaits, and the Bulldogs have their own date with history - and destiny - in this year's tournament. It's Final Four breakdown time, let's dive right into these two National Semifinals matchups:
(1) GONZAGA vs (11) UCLA
----------------------------
1 GONZAGA (30-0)
---------------------------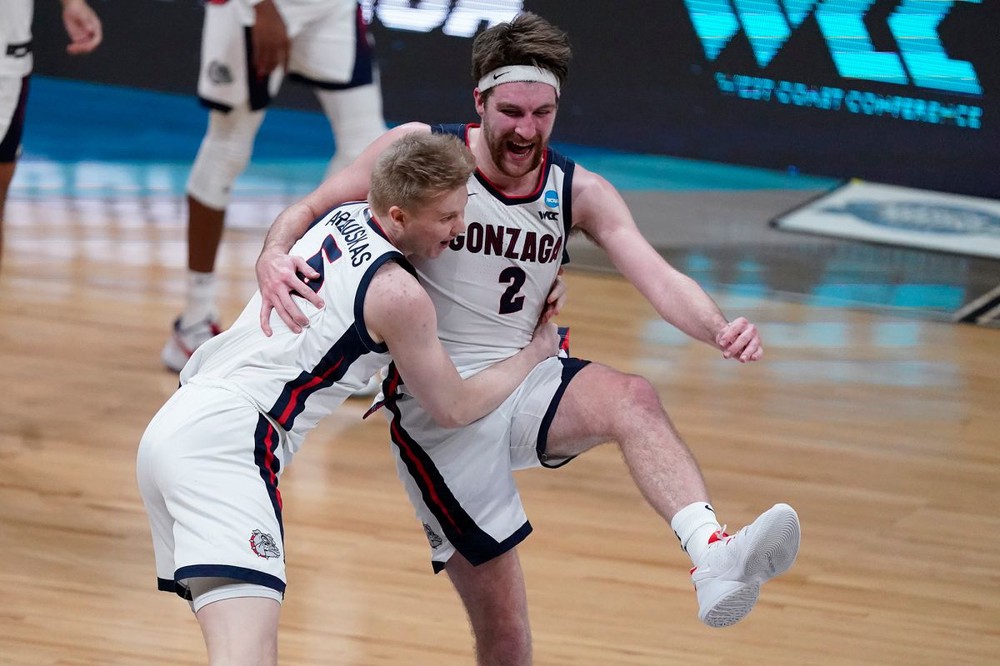 Tournament Results:
16 Norfolk State W 98-55
8 Oklahoma W 87-71
5 Creighton W 83-65
6 USC W 85-66
Team Leaders:
Drew Timme F 19.0PTS 7.2REB 2.3AST
Corey Kispert F 18.9PTS 5.0REB 1.7AST
Jalen Suggs G 14.0PTS 5.5REB 4.5AST 1.9STL
Joel Ayayi G 11.8PTS 7.1REB 2.8AST
Andrew Nembhard G 9.1PTS 2.4REB 4.3AST
It was mentioned often in the lead-up to the tournament, but the last time we had a "March Madness" without both Duke & Kentucky, we have to go all the way back to 1976. That also just so happens to be the last time a team finished off a college hoops season as unbeaten National Champions - Bob Knights' Indiana Hoosiers knocked off Michigan in the Title game and finished a perfect 32-0.
The Zags of course are trying to match that feat, and now sit at 30-0 with just two more to go. It almost seems fitting that to get to the Title game to be able to reach that pinnacle, that they'd have to go through the most storied program in college hoops history first.
If there is one thing the Bulldogs do better than anyone else it's score the basketball. They were the #1 offense in the nation during the regular season, and haven't come close to being slowed down in the tournament, averaging over 88.0 points per game in their 4 tournament games thus far.
They are shooting a sizzling 53.5% from the field in the tournament thus far (129/241), and have breezed past their opponents by 43, 16, 18, and 19, respectively. Their last outing over USC in the Elite 8 waa especially impressive as the Trojans had looked absolutely outstanding thus far, and the Zags blew the doors off the arena, building a 20-point lead in the first 7 minutes of the game.
They have a pair of talented bigs that can score, and a pair of guards that do a little bit of everything - score, rebound, play D, and most importantly, take care of the ball. It appears that this squad doesn't have much in terms of flaws, and they are playing like a team on a mission.
------------------------
11 UCLA (22-9)
-----------------------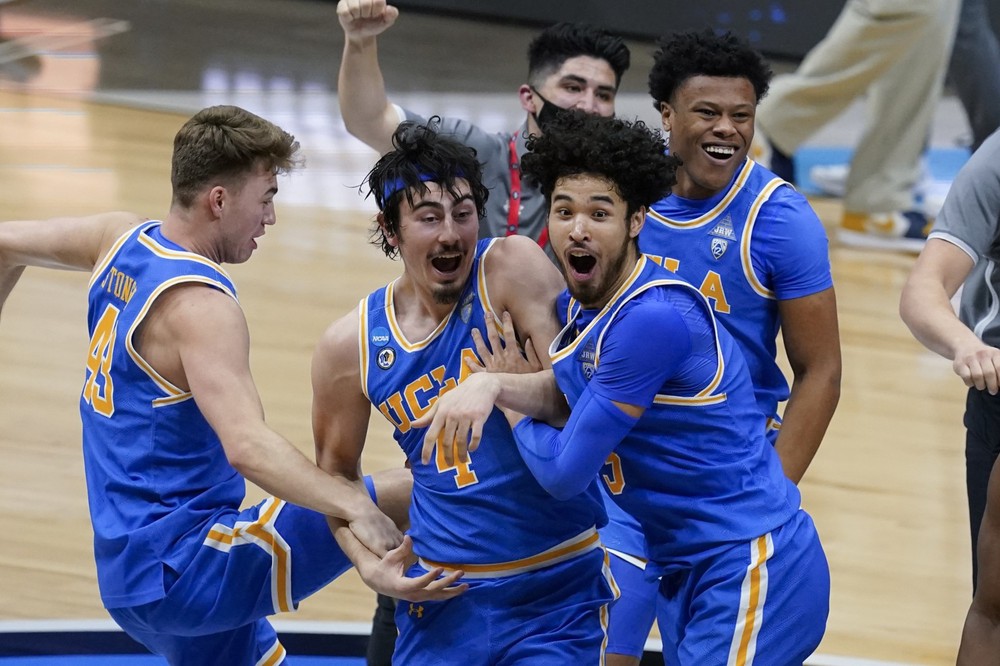 Tournament Results:
11 Michigan State* W 86-80
(Play-in game)
6 BYU W 73-62
14 Abilene Christian W 67-47
2 Alabama W 88-78 OT
1 Michigan W 51-49
Team Leaders:
Johnny Juzang G 15.5PTS 4.0REB 1.6AST
Chris Smith G 12.6PTS 6.4REB 2.0AST
Jaime Jaquez G 12.1PTS 6.1REB 1.6AST
Jules Bernard G 10.5PTS 5.2REB 1.6AST
Tyger Campbell G 10.2PTS 2.1REB 5.3AST
Meanwhile, UCLA heads into this one having snuck past the #1 & #2 seeds in their region in thrilling fashion - escaping 2-seed Alabama in OT, and top-seed Michigan in a slugfest that went right down to the wire.
The Bruins' have actually been out-shot in 4 of their 5 games in the tournament, been out-rebounded in 3 of the games, including the last two, and have not shot better than 49% in any of their 5 tournament games thus far.
So, how do the Bruins keep scraping past their opponents and notching victories? It's been a mix of gritty play, timely buckets, and a hightened intensity under head coach Mick Cronin in his 2nd year at the helm. They rely on a bevy of talented guards, but none-more-so than Johnny Juzang, who led them in scoring at 15.5 points per game, and has taken his game up a notch during their run - averaging 21.6 in this year's tourny, including accounting for a whopping 28 of the Bruins' 51 points in their 51-49 victory over Michigan.
So, who advances on to the Title game?
PREDICTION:
GONZAGA 84-72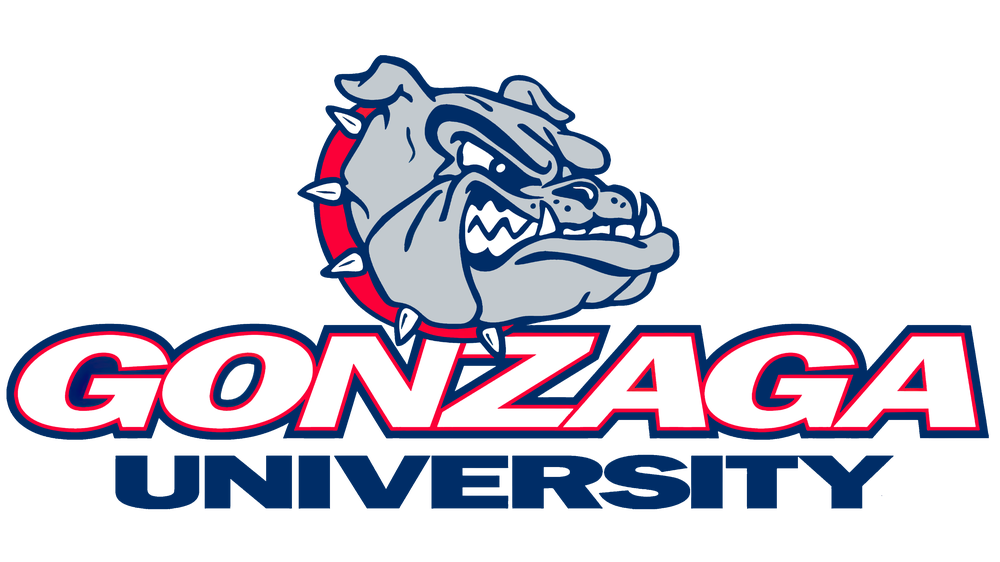 Gonzaga is just too good offensively, and the one area where the Bruins might have a theoretical advantage would be at the guard position, but Gonzaga's duo of Suggs & Ayayi is as good as any. UCLA's intensity and scrappiness will keep them somewhat in the game (I don't think it'll be over in the first 6 minutes like the USC game), but they won't have enough firepower - or interior defense to keep the magical run going. Gonzaga advances to the Title game with an opportunity to match the 76' Hoosiers.
---
(1) BAYLOR vs (2) HOUSTON
---------------------------
1 BAYLOR (26-2)
--------------------------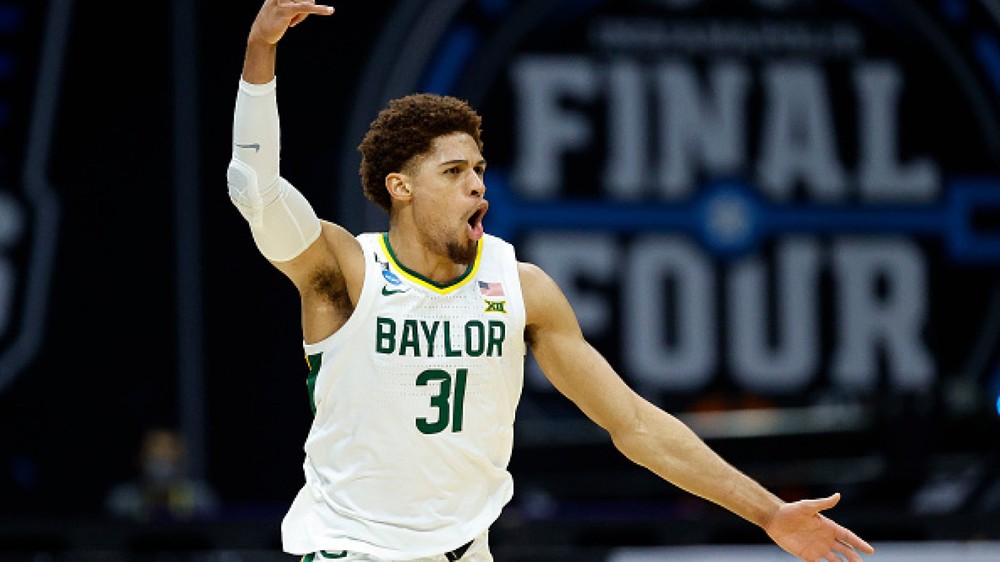 Tournament Results:
16 Hartford W 79-55
9 Wisconsin W 76-63
5 Villanova W 62-51
3 Arkansas W 81-72
Team Leaders:
Jared Butler G 16.5PTS 3.3REB 4.8AST; 40.4% 3PT
MaCio Teague G 15.9PTS 4.1REB 1.6AST; 39.6% 3PT
Davion Mitchell G 14.1PTS 2.6REB 5.3AST; 45.0% 3PT
Adam Flagler G 9.0PTS 2.3REB 1.4AST; 42.0% 3PT
Matthew Mayer G 8.2PTS 3.8REB 1.3STL; 40.0% 3PT
Baylor started the season on an unbeaten run of their own, getting to 18-0, including a mid-season shutdown before finally losing for the first time, Feb 27th @ Kansas. They also lost in the Big XII semfinals, but at 26-2 are the also the real deal. They are in the Final Four for the first time in 50 years, and by all accounts are poised to stay in this tournament for a tad longer.
The Bears also have really good guard play, and feature an offense that hits the 3-ball at an exceptional rate. Their top 5 players are all guards, and all shoot between 39.6-45.0% from 3-point range, making them a dangerous team for any opponent.
Even when the deep-ball wasn't falling in this tournament, they still managed to attack the basketball, dig-in defensively and gut out a victory. In their Sweet 16 matchup with Villanova, they shot just 3-19 (15.8%) from downtown, but still managed to rally past the Wildcats in a 62-51 victory.
Jared Butler is a force, and the first Baylor player to be a 1st Team All-American, and he has proved his worth, doing a little bit of everything in this tournament. He will need to produce once again for the Bears against a stingy Houston squad. Other teammates have stepped up in this tournament when needed, and with three legit scoring threats in MaCio Teague (22 against Arkansas), Butler, and Davion Mitchell (14 against Villanova), they are going to be tough to beat.
----------------------------
2 HOUSTON (28-3)
-----------------------------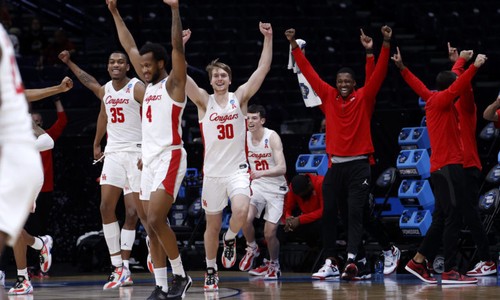 Tournament Results:
15 Cleveland State W 87-56
10 Rutgers W 63-60
11 Syracuse W 62-46
12 Oregon State W 67-61
Team Leaders:
Quentin Grimes G 18.0PTS 5.8REB 2.0AST 1.4STL
Marcus Sasser G 13.5PTS 2.6REB 2.3AST 1.4STL
Dejon Jarreau G 10.8PTS 5.5REB 4.4AST 1.3STL
Caleb Mills G 9.8 PTS 1.3 REB 1.3STL
Justin Gorham F 8.5PTS 8.7REB 1.2AST
While the Bears' excel at shooting the longball and getting consistent guard play, their opponent, 2-seed Houston, happens to excel at defending, (in particular the 3-ball), and also relies on exceptional guard play.
They feature 4 guards that all average 1.3 - 1.4 steals per game, making them a tough team to score against. The Cougars were #2 in the nation behind Loyola-Chicago in scoring defense, and that trend has continued in this tournament, as they've held their 4 opponents to just 55.8 points per game.
Furthermore, they're holding their opponents to a combined 39.2% shooting from the field (75/191), and just 34.2% from 3-point range (24/70). They've been able to win the easy ones (Cleveland State by 31), and the tough ones - Rutgers by 3, Syracuse by 16, and Oregon State by 6.
Quentin Grimes is a legit scoring threat (18.0 ppg), Justin Gorham can score when needed and is an exceptional rebounder (8.5 ppg, 8.7 rpg) - which is another area where the Cougars excelled, ranking 5th in the country.
If there is one team built to deal with Baylor, it just might be the Cougars. One note on Houston's run to the Final Four, however, - all four victories have come against double-digit seeds, as they certainly caught a few breaks along the way...
So, who advances to the National Title game and potential showdown with Gonzaga?
PREDICTION:
BAYLOR 65-63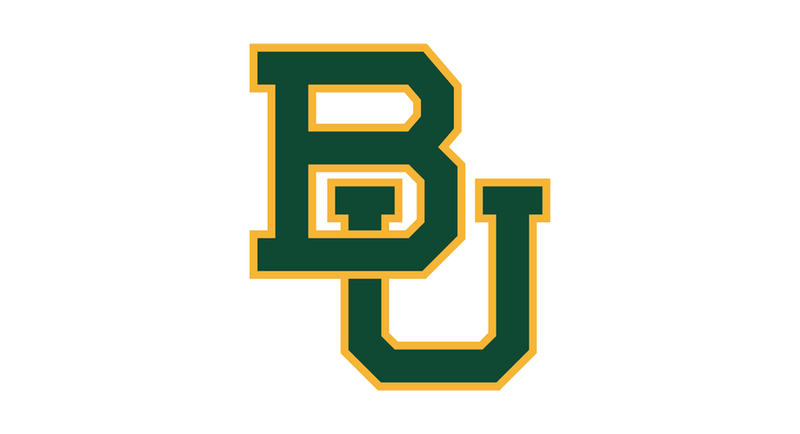 This one has all of the makings to be a classic. Baylor shoots the 3-ball exceptionally well, and Houston defends the 3-ball exceptionally well. The Bears have hit 35.7% of their 3-point attempts thus far in the tournament, while Houston has defended the longball at a 34.2% clip. Both teams rely on a bevy of talented guards. Both are solid rebounding teams, with a slight edge to Houston. The Bears' path was slightly more difficult thanks to having to maneuver past 5-seed Villanova, and 3-seed Arkansas.
Houston's defense should be able to do enough to cause Baylor some problems, but the Bears still have an advantage on the offensive end. In the end, this one goes down to the end, and Baylor hits one more shot than Houston, and sneaks past the Cougars in a thriller to advance to the Title game.
----
Thank you for the support as always. You can find me on IG & YouTube at @sportsguychris and be sure to check out my podcast with my good buddy Mikee:
"The Balls and Beards Podcast" available on Spotify, Apple Pocketcasts, Google Podcasts, Anchor, and Breaker! We keep you up to date on everything in the world of the NFL & NBA!
If you enjoy my content, and the find value in our podcast, please checkout our Patreon page if you have the chance:
https://www.patreon.com/join/ballsandbeardspodcast