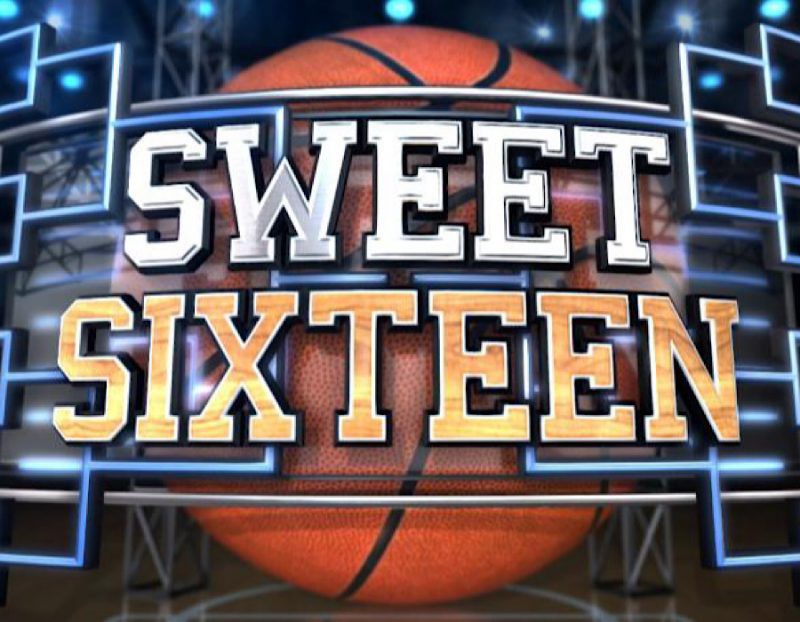 Welcome back all! Well those first two rounds of the 2021 NCAA tournament were anything but chalk. Throw out the regular season, throw out what you think you know about each conference, and throw out any semblance of reason - this bracket is completely busted, but it has brought us some memorable upsets & performances.
15-seed Oral Roberts, 14-seed Abilene Christian, 13-seeds Ohio & North Texas, 12-seed Oregon State, 11-seeds UCLA & Syracuse, and 10-seeds Maryland & Rutgers all won their opening round games. The slew of surprises didn't stop there, however, as Oregon State, UCLA, Syracuse, and Oral Roberts all managed to reach the Sweet 16 as double-digit seeds. Wow, what a tournament, and we've still got plenty more to go!
There is a lot to cover, let's dive right in, my first & biggest takeaway from the 2021 NCAA tournament thus far: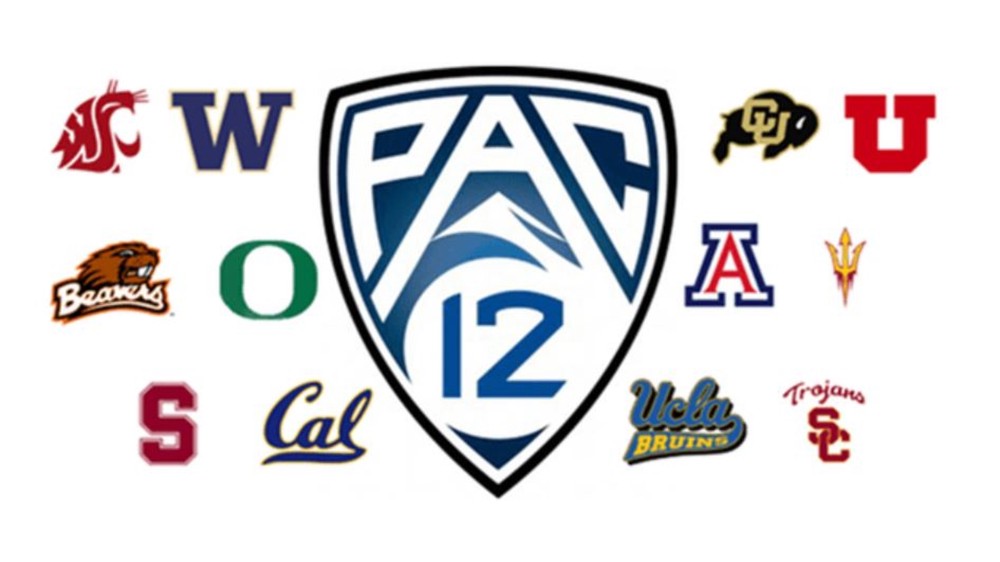 The Pac-12 was undervalued...
----
Maybe the clearest takeaway from this year's bracket thus far is that everyone was sleeping on the Pac-12. Yes, EVERYONE. The conference was not rated particularly high, and all of the league's best teams did not receive very favorable seeds in this year's tournament.
The league went 4-0 in the opening round, with all 5 teams advancing to the 2nd round (Oregon advanced via no contest after VCU had positive Covid test results and were unable to play the opening 7 vs 10 matchup between the teams). Then, 4 out of 5 won their 2nd round matchups, leaving us with 1/4 of the Sweet 16 being Pac-12 teams.
It's not just that fact, but the fact that they not only won their matchups, but were DOMINANT in doing so. Take 12-seed Oregon State, who only got in thanks to a run of 3 consecutive upsets in the Pac-12 tournament to "steal" the league's automatic bid. They had no problems with 5-seed Tennessee from the start in the opening round, winning 70-56. Then they did the same thing to Oklahoma State - a team that had (10) quad-1 wins during the season - leading by double-digits almost all-the-way in an 80-70 2nd round victory.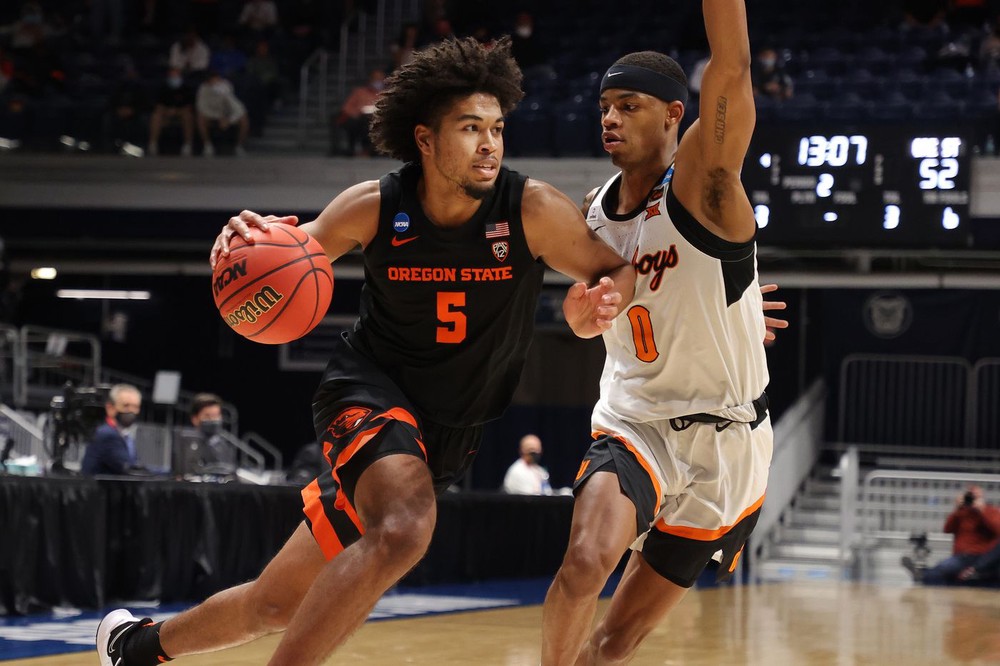 The Beavers were surprisingly dominant, but so was the rest of the conference. Take Colorado, the lone Pac-12 team to be eliminated thus far. They opened as a popular upset pick victim by fans & "experts" alike, heading into their 5 vs 12 matchup with Georgetown.
The Hoyas had just completed an impressive 4-game run through the Big East tournament, behind some ferocious defense, and many felt they could keep the mo' going against the Buffaloes.
Instead, Colorado crushed G-Town from the start, and put up 96 points on a team that had held 4 Big East opponents - including two other 5-seeds in the NCAA tournament in Creighton & Villanova - to just 56.5 points per game in the conference tourny. They bowed out to a lengthy & gritty Florida State team in the 2nd round, but that first round victory was dominant.
UCLA barely got in as one of the "last 4 in" and drew a play-in game with Michigan State. The Spartans had come in relatively hot, and had knocked off rival - and 1-seed - Michigan to close out the regular season. Tom Izzo's team was a popular pick to get past the Bruins in their play-in game showdown, afterall UCLA did come in on a 4-game losing streak.
Instead of fade down the stretch, however, the Bruins came to life and rallied from a deficit in the second half to win 86-80. Then they took care of one of the toughest teams to guard in the entire country - a team that hung with Gonzaga 3 times this year - in BYU.
They lucked out a bit by drawing 14-seed surprise Abilene Christian in the 2nd round, but they did what good teams are supposed to do against upstart, upset-minded teams - they took it to em' from the get-go. They built a 10-point halftime lead and had no problems coasting to a 67-47 victory and into the Sweet 16.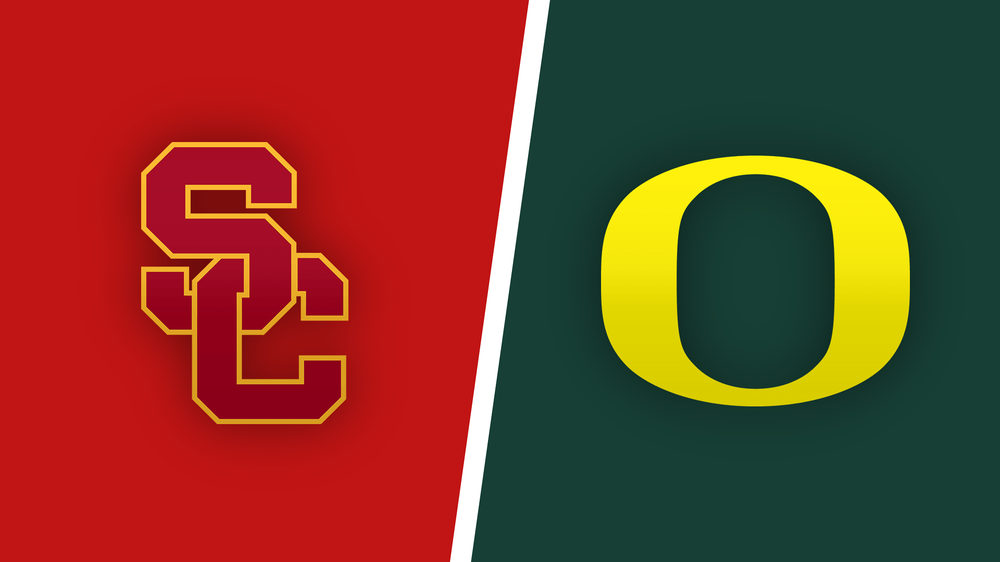 That takes us to USC & Oregon - who will be squaring off in the round of 16, guaranteeing at least one team from the Pac-12 will reach the Elite Eight.
The Trojans were another team that was a somewhat popular pick to get upset in the opening round. 11-seed Drake snuck past Wichita State in the other play-in game. The Bulldogs started the season 18-0 and then dealt with injury blows. They still went into the tournament at 25-4, led by exceptional guard play - an area where USC had struggled with at times during the season.
So what did the Trojans do? Pulled away in the second half and won with ease - 72-56. Then for one heck of a follow-up, they absolutely CRUSHED 3-seed Kansas, in an outcome no one saw coming, 85-51. The Jayhawks surprisingly never had a chance and were completely dominated. Bill Self's team had closed the season strong, but were completely out-classed by the Trojans.
Final shooting %s: USC 57.1% (32/56) Kansas 29.0% (18/62). That's really all you need to know about this one. Oh, and Andy Enfield's bunch managed to hit a sizzling 11 of 18 3-pointers. They also out-rebounded the Jayhawks 43-27.
Then there is previously mentioned Oregon. The Ducks got the benefit from not having to play their opening round game against VCU and came out unstoppable. They piled up 56 first half points against 2-seed Iowa and cruised to an impressive 95-80 victory over the Hawkeyes. They were a sizzling 55.9% from the field, hitting 38 of 68 shots. There just wasn't much Iowa could do in response.
Maybe the only question remaining is how many points will USC & Oregon pile up in their Sweet 16 showdown?
With those kind of results through 2 rounds of the Tournament, it is clear that the Pac-12 teams were undervalued & therefore, under-seeded.
Looking at it now, the regular-season Champion Ducks should have been higher than a 7. USC had a top 20 NET for most of the season, and probably could have been higher than a 6 - especially if it wasn't for a 4-4 finish to the season. Finally, UCLA probably should have stayed as a 9 and not been "penalized" after losing their final 4 games to fellow tournament teams, dropping down to one of the last 4 in.
Hats off to the Pac-12, leading the way with 4 teams in the Sweet 16. Speaking of which, there is an incredible array of teams from a diverse set of different leagues that are left standing. Which brings me to my next takeaway: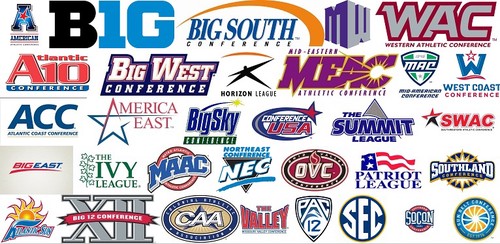 There is quite the diverse set of teams left - completely the opposite of what the regular season "suggested"...
----
Just 1 Big XII team (Baylor) is left for the 2nd-highest rated conference behind only the Big TEN. Michigan is the lone wolf remaining from the league that was considered to be far above the rest.
Surprisingly, two teams from the not-so-highly rated Big East are left. Villanova may have finished with losses to a pair of .500 teams in Providence (13-13) & Georgetown (13-13), but have cruised right back to the Sweet 16 with a pair of easy wins over Winthrop & North Texas.
Creighton avoided an upset at the hands of a solid UCSB squad, escaping thanks to some late free throws in a dramatic 63-62 opening round victory. Then they took care of upstart 13-seed Ohio in the 2nd round, 72-58.
2 teams a piece from the ACC & SEC are left standing in 4-seed Florida State & one of the tournament's surprises in 11-seed Syracuse. The Orange upset a San Diego State team that came in on fire and then snuck past West Virginia by 3 in a terrific 2nd round game.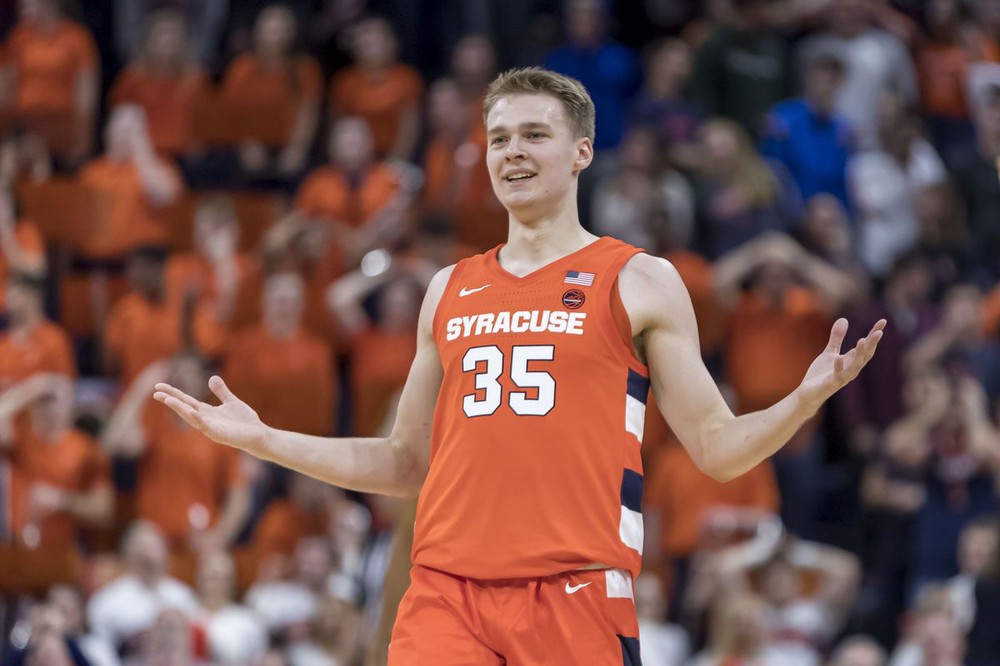 Alabama & Arkansas are left for the SEC, and both have looked good so far. The Crimson Tide knocked off Rick Pittino's Iona squad by 13 in the opener, and then ran past Maryland, carving the Terps' up in a 96-77 2nd round victory. That leaves us to final teams left.
Houston is still standing out of the American Athletic, and are enjoying the most success the program's had since the Phil Slama Jama days of the early 80s'.
Two more "mid-major" conferences and one "small" conference are represented as well. The West Coast Conference may be considered a mid-level conference from top-to-bottom, but the league's crown jewel, Gonzaga, is hardly a mid-major program.
Mark Few's Zags played in a National Title game a couple of years ago against North Carolina, and came into this year's Big Dance as an undefeated, perennial tournament team.
Finally, Loyola-Chicago out of the Missouri Valley did this a couple of years ago when they ran all the way to the Final Four as an 11-seed. They knocked off the first 1-seed in this year's tournament when they took down Illinois with rather surprising ease in an impressive 71-58 2nd round victory.
Then to save the best for last, we have 15-seed Oral Roberts out of the Summit League. One of the "smaller" conferences, they finished just 5th in the league, but went on a run through the conference tournament that has spilled over into an historic run in the NCAA tournament.
Victories over 2-seed Ohio State, and then 7-seed Florida, where they overcame multiple 10 & 11-point deficits in the 2nd half to rally in the final 7 minutes, have the Golden Eagles in the Sweet 16. Only 2013 Florida Gulf Coast, has ever managed to advance to the Sweet 16 as a 15-seed, making this run by the tiny, deeply religious school out of Tulsa, Oklahoma, an amazing story. At just 17-10 heading into the tournament, nobody had them anywhere remotely close to the radar. They are everything and more when we think of a cinderella team, and the Golden Eagles have certainly put the "madness" into this year's March.
Once again, here is the Sweet 16 breakdown by conference -
PAC-12 (4)
ACC (2)
BIG EAST (2)
SEC (2)
AAC (1)
BIG TEN (1)
BIG XII (1)
MVC (1)
SUMMIT (1)
WEST COAST (1)
Remarkable that 10 different conferences are represented. The depth and parity in college hoops at the moment is evident by this mix, and it's a breath of fresh air to see some pleasant surprises. If this tournament has shown us anything so far, it's that everything is possible.
Speaking of anything being possible, does that mean I could actually get some picks right in this tournament? Aside from Ohio upsetting Virginia, most of my other picks fell through big-time. Drake to advance, UCSB & Winthrop to advance as 12's, San Diego State to the Sweet 16, etc. But let's be honest here, it's not like everyone else's bracket isn't completely busted as well!
Anywho, here are my Sweet 16 picks (and let's hope they fair better than my original bracket!). I still like Gonzaga & Alabama a lot, but the Pac-12 has really asserted itself thus far. What a tournament!
----
PICKS:
------------
8 LOYOLA-CHICAGO OVER 12 OREGON STATE

I know, I know I just got done talking about how undervalued & dominant the Pac-12 has been, so what's up with this pick?
Well, this matchup comes down to a game of contrasting styles, and while the Beavers are comfortable in the half court, I believe the Ramblers will be able to dictate the game.
Illinois had athletic, talented guards, and good bigs inside, and UL-Chi tore them up with precision. They win the style matchup, and therefore advace to their 2nd Elite 8 in the last 3 tournaments.
2 HOUSTON OVER 11 SYRACUSE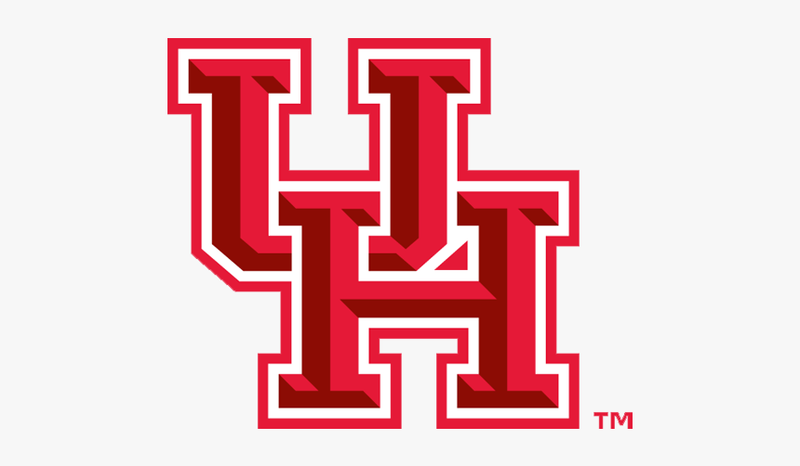 The Orange have been quite the surprise as an 11-seed out of the ACC. Their 2-3 zone dominated San Diego State, holding the Aztecs to just 11-40 shooting from long range (27.5%) in an opening round blowout.
West Virginia managed to shoot it better from long range, but struggled mightily inside, going just 15-44 on 2pt field goals against Cuse. The Mountaineers wasted a 19-4 advantage on the offensive boards in the 75-72 defeat.
The Orange can't count on that kind of really poor inside shooting against the Cougars. Houston shot 50.0% on 2pt FGs, are 31st in the country in 3-pointers made per game at 9.2, and are the 5th-best rebounding team in the country - snatching 40.9 rebounds per game. They particularly excelled at - you guessed it - offensive rebounds, ranking 3rd in the nation at 14.3 per game. The exact kind of matchup that doesn't bode well for the Orange. They are also elite defensively, holding opponents to just 57.9 points per game - 2nd best in the country. For those reasons, the Orange bow out, but they don't go easy.
1 BAYLOR OVER 5 VILLANOVA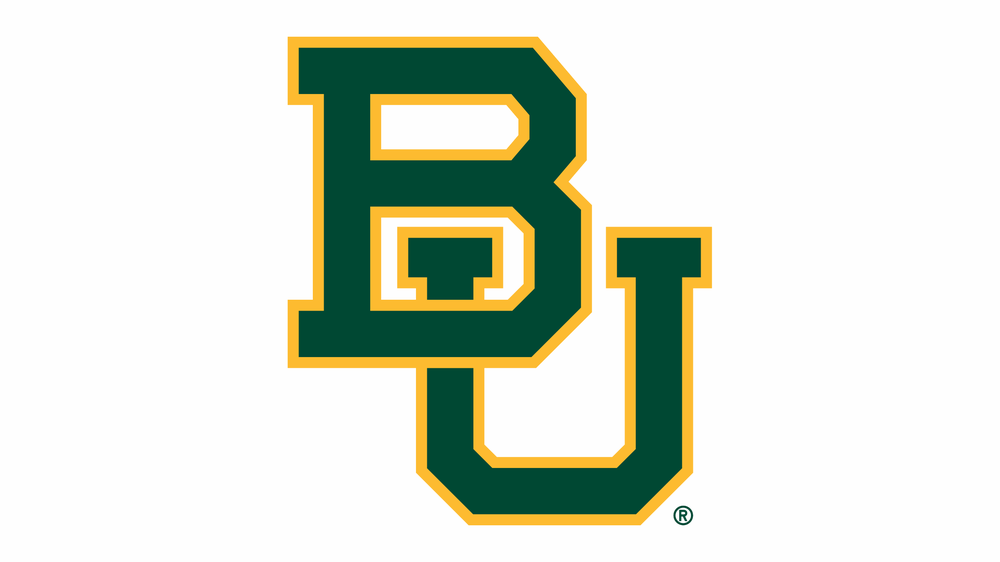 Villanova has looked resurgent, and quite frankly, much better than they have all season long in their two tournament games, but Baylor has looked every bit the 1-seed they are.
Wisconsin was better than Villanova defensively this year and still lost by 13. The Wildcats should be able to make more shots down the stretch than the Badgers did, but still don't have enough explosiveness to keep up with the high-flying, talented Bears.
15 ORAL ROBERTS OVER 3 ARKANSAS
Why not right? The Golden Eagles launch a ton of 3's (11/35 against Ohio State & 10/30 against Florida), and even when those long-range bombs aren't falling at a high-clip (just 31% & 30% from deep in the two games), have managed to grit out two tough, hard-fought 3pt victories.
They won't be raddled in a close game down the stretch, and actually matchup pretty well with a talented Razorbacks' team that can shoot the ball well themselves.
In a season that's been unprecedented, and a tournament unlike any other, the timing is right to go all the way out on the limb and take the biggest upset ever - that's right - Oral Roberts is the first 15-seed to ever make the Elite Eight! (why not, my bracket has already been in complete shambles since day 1).
1 MICHIGAN OVER 4 FLORIDA STATE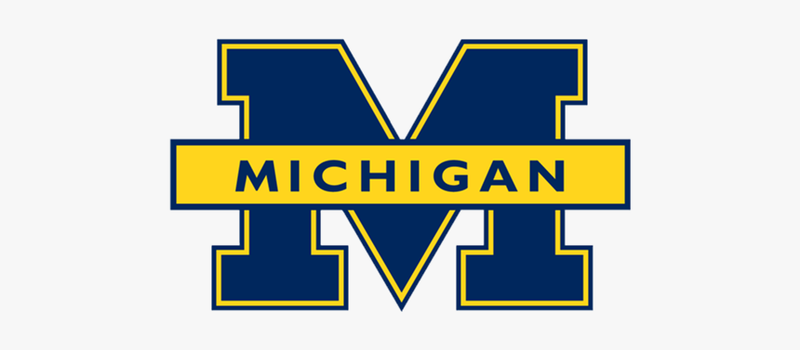 This is a true toss-up game in my opinion, and the Seminoles are the type of balanced team that can cause problems for Juwan Howard's Wolverines.
Leonard Hamilton is in the Sweet 16 again, and once again, balanced scoring, solid defense, and great rebounding are the reasons why. The difference in this one, will finally be the night-in grind of a deep Big TEN coming through to help the Wolverines' pull out a slugfest that goes down to the wire.
2 ALABAMA OVER 11 UCLA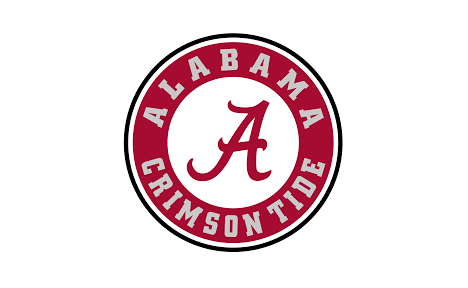 Both of these teams have looked really good so far. The Bruins have already shattered expectations for this tournament, and have shown they can be very good defensively when needed. However, they don't get the advantage of playing an over-matched 14-seed this time around.
Alabama is going to be much more athletic overall compared to the Bruins' first two opponents in BYU & Abilene Christian. The Crimson Tide can score in bunches, can shoot from long-range, and can turn you over. It's been impressive so far for UCLA, but Alabama is a whole nother beast. And they are built for this, having just run through both the SEC regular season and conference tournament.
1 GONZAGA OVER 5 CREIGHTON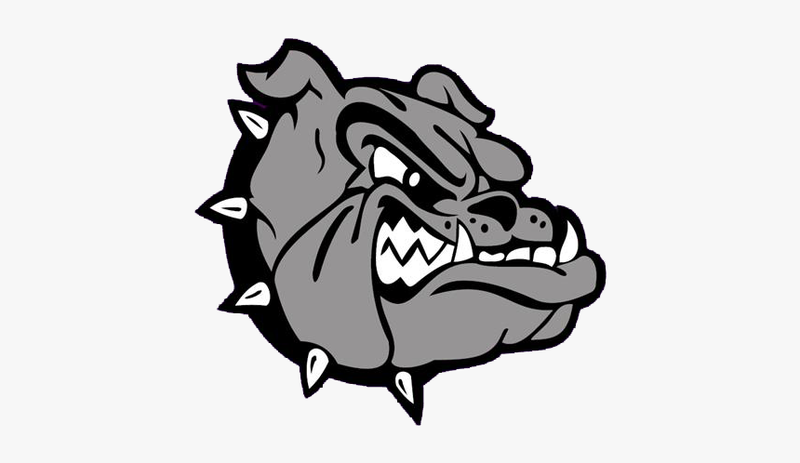 The number one scoring offense in the country just put up 98 & 87 in the first two rounds with ease, and won by 43 & 16, respectively. The Blue Jays have impressed so far, but I don't see how they are going to be able to keep up with the Zags' incredibly powerful top-ranked offense.
6 USC OVER 7 OREGON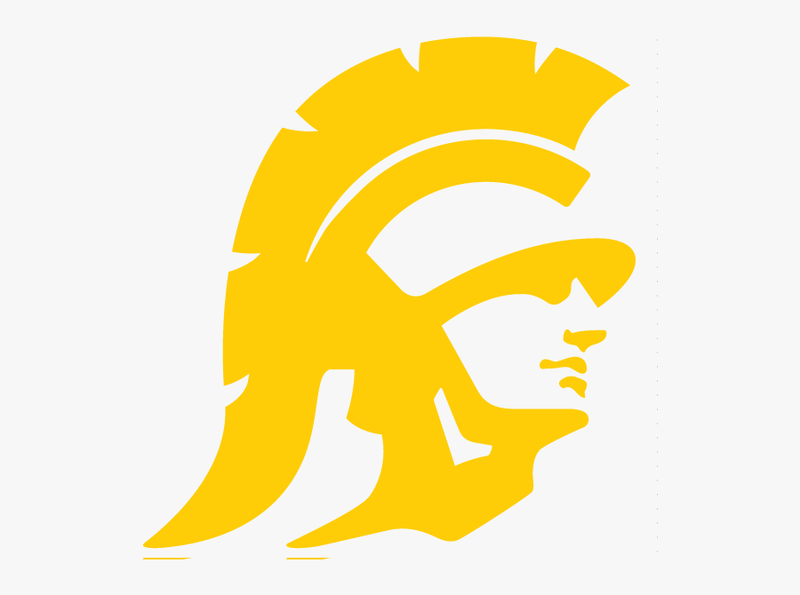 Both of these teams have been incredibly impressive thus far, but only one can advance. The Ducks' are one of the most experienced teams in the field, and are playing like it. The Trojans have been dominant behind the Mobley brothers, and are getting balanced scoring efforts from all around.
This should be an outstanding game, but USC has just look a cut above the rest so far. Andy Enfield keeps it going, and USC wins a terrific contest, that is a tough one to pick.
----
Thank you for the support as always. You can find me on IG & YouTube at @sportsguychris and be sure to check out my podcast with my good buddy Mikee:
"The Balls and Beards Podcast" available on Spotify, Apple Pocketcasts, Google Podcasts, Anchor, and Breaker! We keep you up to date on everything in the world of the NFL & NBA!