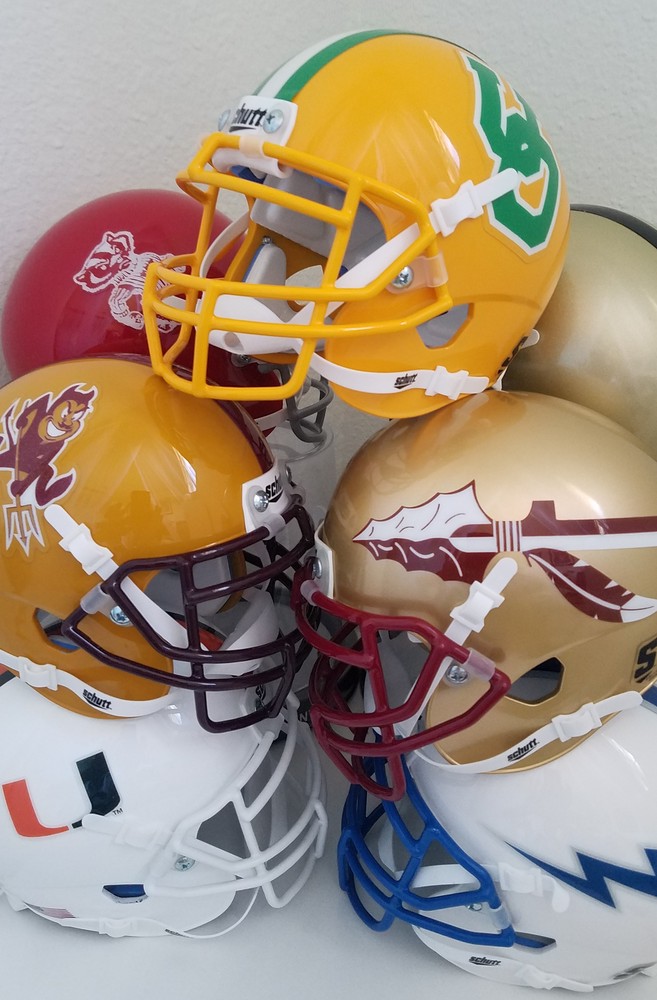 Welcome back all! Another week of college football action is in the books, and once again, there was plenty of movement throughout this week's rankings. Two new teams in the top 10, some shuffling in the top 5, and 3 new teams (including one undefeated team) in this week's College Football Ultimate Top 25. As always, there's plenty to get to, so let's jump right in.

We start in the Top 10 where #2 Cincinnati got all they could handle from a pesky Navy squad, hanging on for a 27-20 victory. The Midshipmen outscored the Bearcats 10-0 in the 4th quarter, but were unable to close the gap completely. With a slew of close losses, Navy is better than their 1-6 record, but it was still a shaky performance from Cincy. The Bearcats remain entrenched at #2 right behind #1 Georgia who was off this past week.
#3 Oklahoma headed to Lawrence, KS as massive 39.5-point favorites ahead of their tilt with lowly Kansas. The Jayhawks came in 0-6 with a loss to a FCS opponent, while surrendering an insane 49.2 points per game in their 5 games against FBS competition thus far on the season.
So when everyone looked up at the scoreboard and saw the Jayhawks' had not only shutout the high-octane Oklahoma offense, but actually had a 10-0 lead on the Sooners at halftime, it appeared both teams were in an episode of the 'Twilight Zone'.
The Sooners rallied back behind a 21-6 4th quarter, but the fact that it came to that was shocking. Oklahoma may be 8-0 after sneaking out the 35-23 victory, but have struggled mightily to get to that mark, needing miraculous 2nd half comebacks in multiple games this season. The uninspired effort, coupled with both Alabama & Ohio State taking care of business this past weekend drops the Sooners two spots from 3 to #5 this week.
They finish with their 3 toughest games of the season, however, with Baylor, Iowa State, and Oklahoma State all still on the dockett. So the opportunities to impress will certainly be there.
Meanwhile, speaking of the Crimson Tide & Buckeyes, Alabama found themselves in a pretty good ballgame with Tennessee in Tuscaloosa, taking a 24-17 lead into the 4th quarter. From there, the Tide do what they do best and pulled away from the Vols behind a 28-7 final quarter that turned a tight one into a 52-24 breeze.
Ohio State had no such qualms, annihilating poor Indiana from the start, racing out to a 44-7 halftime lead before completely burrying the Hoosiers in Bloomington, 54-7. The dominant showings from both Bama & OSU, coupled with the better resumes to this point, has them both into the top 4 this week, to #s 3 & 4, respectively, while OU dropped a pair of spots to #5.
It's hard to ignore what the Buckeyes have done the last 4 weeks - 59-7, 52-13, 66-14, and now 54-7. The schedule is about to get much tougher, however, starting this Saturday with a showdown with Penn State. Both MSU & Michigan are still on the schedule as well.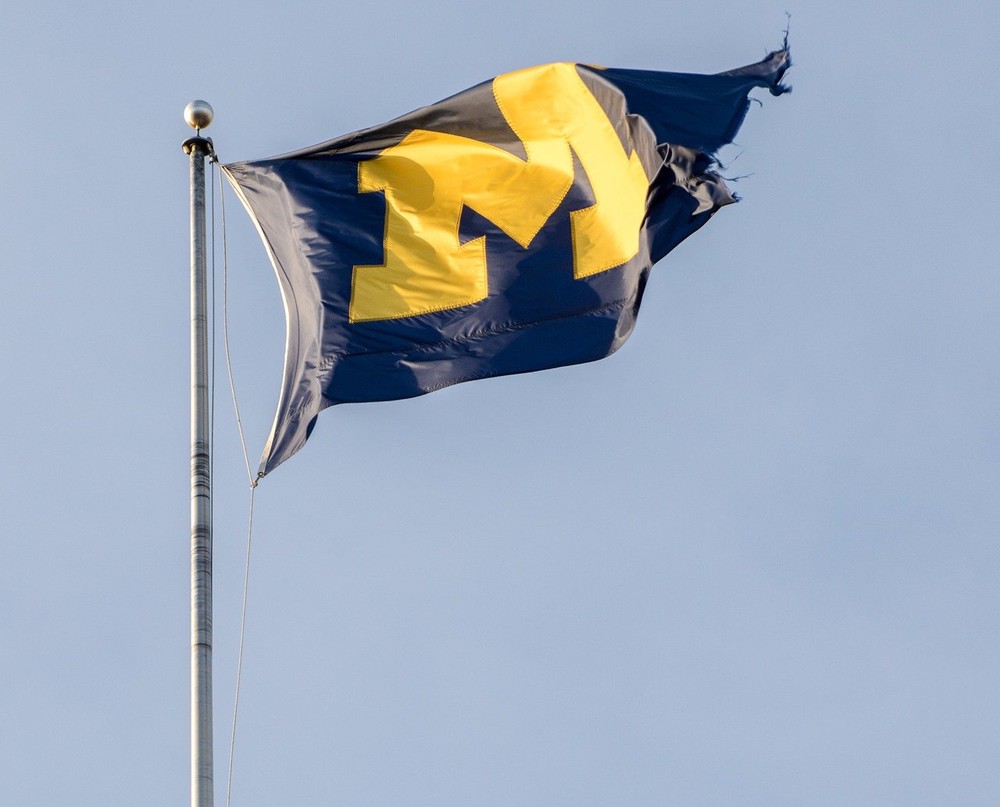 In rounding out the top 10, Michigan took care of offensively-challenged Northwestern, 33-7 to move up a spot to #6 and remain unbeaten ahead of this weekend's big in-state showdown with fellow unbeaten Michigan State.
Speaking of the Spartans, they were idle this past week, but moved up two spots and into the top 10 at #9. Both Sparty and the Wolverines head into their rivalry game in East Lansing at 7-0, with massive Big TEN & possible playoff implications on the line.
Staying in the Big TEN, Iowa was also idle, getting a week off to deal with the aftermath of their upset home-loss to Purdue the week prior. The 6-1 Hawkeyes also moved up 2 spots - to #8 this week ahead of a big showdown in the Big TEN West with Wisconsin.
Speaking of the Badgers, they went on the road last week, and took care of that same Purdue team that had dominated Iowa 24-7 on the Hawkeyes' home field the week prior.
The defense was outstanding and the run game got going - especially in the 2nd half as the Badgers' D only allowed one TD and overcame a 13-10 deficit by outscoring Purdue 20-0 the rest of the way and 17-0 in the 2nd half. While the 30-13 victory wasn't enough to get the Badgers back into the rankings, it has them in the thick of the Big TEN West race. Upset Iowa in Madison on Saturday & the Badgers would pass the Hawkeyes and own tie-breakers with both Purdue & Iowa. That would be quite the reversal of fortune after their disappointing 1-3 start.
Talk about disappointing, that is exactly what Penn State's effort was this past Saturday at home against Illinois. The lllini came in 2-5 and were given very little chance of even being competitive (+25.5-pt underdogs), let alone pull off the upset.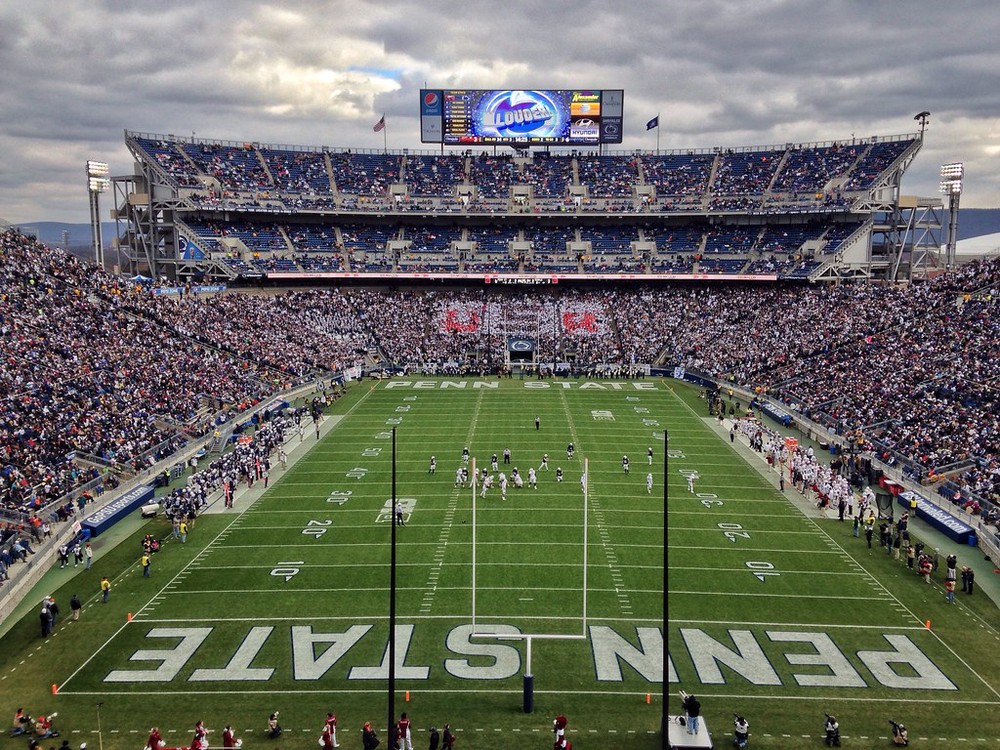 So, what happened in Happy Valley? Well, Bret Beliema's bunch ran the ball like crazy, & pounded the Nittany Lions for a whopping 357 yards on the ground, while holding PSU to just 227 total yards of offense for the game. After 9 overtimes (asterick- after the 2nd OT teams just go for 2 back-n-forth until there is a winner these days).
Illinois finally converted a 2-pt conversion and pulled the huge upset, turning Happy Valley into just the opposite. PSU was the big tumbler of the week, plummeting 18 spots all the way down to #22 ahead of this weekend's massive Big TEN East battle at Ohio State.
Lastly, Notre Dame got another solid performance from what seems to be an ever-improving defensive unit and took care of rivals USC, who made the trip from southern California to South Bend, IN. The 31-16 victory slid the Fighting Irish up 3 spots, rounding out the top 10 at #10.
Other notable action included games earlier in the week where #12 Coastal Carolina suffered their first loss of the season in a tough road game at Appalachian State. The 30-27 setback dropped the Chanticleers' down the rankings, but they remain in at #24.
SMU also had an early start last week, when they throttled Tulane 55-26 on Thursday night. Behind 427 passing yards, 3 scores through the air and another on the ground from QB Tanner Mordecai, the Mustangs are off to a 7-0 start. The W sent them up 3 spots this week as well to #14, ahead of a big-time AAC matchup with 6-1 Houston.
A week after playing Wisconsin to a 20-14 slugfest in Madison, Army welcomed unbeaten Wake Forest to West Point in a game where both sides absolutely refused to play defense.
Wake ended up pulling out the victory, but not after Army gave it everything they had. The Black Knights piled up 416 rushing yards and 56 points, but still lost thanks to an unstoppable Demon Deacons' offensive onslaught.
QB Sam Hartman (23/29/458/5/0; 4/22/1) was outstanding - piling up 480 total yards of offense and 6 total TDs while only managing to throw 6 incompletions the entire game. Wake remained unbeaten after the 70-56 defense-is-optional victory, and they are up 3 spots themselves, to #15.
Oregon & UCLA played one heck of a game at the Rose Bowl with the #8 Ducks capturing a 34-31 victory in an entertaining game.
It was a massive victory toward the Ducks' possible Pac-12 title & playoff aspirations. For now, they are up a spot to #7 this week.
At the back end of the rankings, #20 N.C. State fell @ Miami FL in a 31-30 thriller and dropped from the rankings.
UTSA made their first-ever appearance in the polls last week - landing at #24 in the AP poll & #25 in the Coaches poll. I had the Road Runners just outside of the rankings as the very 'next' team out.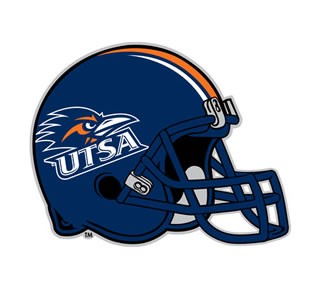 They jumped into the rankings this week for the first time in a big way. Many thought they would struggle at Louisiana Tech this past Saturday - a team that has been pretty tough at home over the past couple of seasons, and that was evident by the line being bet down to just -5.5 before kickoff.
UTSA had no troubles with LT, however, clobbering them 45-16 to improve to a perfect 8-0 and jump into the rankings - making their debut at #19.
Moving to the Big XII, Iowa State finds themselves back in the top 25 after getting a huge win at home over previously unbeaten Oklahoma State. The 24-21 victory has the Cyclones right back in the thick of the Big XII race, and back in the rankings at #21 this week. The Cowboys' first loss of the season dropped them out of the top 10 and back to #16.
San Diego State scored a huge road victory in Mountain West play, taking a 20-0 lead into the 4th quarter at previously 6-1 Air Force. The Falcons closed it to 20-14, but couldn't complete the comeback. The Aztecs' defense continued to impress as they moved to 7-0 and up 4 spots to #17.
Lastly, BYU is back into the rankings as well this week. The Cougars got a big 21-19 bounce-back win at Washington State last Saturday to get to 6-2 on the season after dropping a pair before that. They round out the top 25 this week at #25.
Looking ahead to this Saturday, we have some massive games on the dockett, starting with a trio of big ones in the Big TEN. #6 Michigan visits in-state rival, #9 Michigan State in a battle of unbeatens. #4 Ohio State welcomes #22 Penn State to Columbus for a nightcap, and the newly resurgent Wisconsin Badgers host #8 Iowa in an early start. Texas is at #18 Baylor, and Texas Tech visits #5 Oklahoma in the Big XII, and top-ranked Georgia has perhaps their toughest test to date with a trip to "the Swamp" to take on Florida. Ole Miss visits Auburn in the SEC as well, while #14 SMU visits Houston in a big AAC showdown, and #10 Notre Dame welcomes UNC to South Bend. Strap-on your seatbelts, we've got one heck of a college football Saturday slate ahead of us!
2021 COLLEGE FOOTBALL ULTIMATE TOP 25 for WEEK 9
1 Georgia (7-0)
2 Cincinnati (7-0)
3 Alabama (7-1)
4 Ohio State (6-1)
5 Oklahoma (8-0)
6 Michigan (7-0)
7 Oregon (6-1)
8 Iowa (6-1)
9 Michigan State (7-0)
10 Notre Dame (6-1)
11 Texas A&M (6-2)
12 Ole Miss (6-1)
13 Kentucky (6-1)
14 SMU (7-0)
15 Wake Forest (7-0)
16 Oklahoma State (6-1)
17 San Diego State (7-0)
18 Baylor (6-1)
19 UTSA (8-0)*
20 Pittsburgh (6-1)
21 Iowa State (5-2)*
22 Penn State (5-2)
23 Auburn (5-2)
24 Coastal Carolina (6-1)
25 BYU (6-2)*
*- New to the rankings this week
Dropped Out:
20 N.C. State (5-2), 23 UCLA (5-3), 24 Clemson (4-3)
Next:
Houston (6-1), Fresno State (6-2), Oregon State (5-2), Arizona State (5-2), Louisiana (6-1), Virginia (6-2), UCLA (5-3), Appalachian State (5-2), N.C. State (5-2)
----
Thank you for the support as always. You can find me on IG & YouTube at @sportsguychris and be sure to check out my podcast with my good buddy Mikee:
"The Balls and Beards Podcast" available on Spotify, Apple Pocketcasts, Google Podcasts, Anchor, and Breaker! We keep you up to date on everything in the world of the NFL & NBA!
If you enjoy my content, and the find value in our podcast, please checkout our Patreon page if you have the chance:
https://www.patreon.com/join/ballsandbeardspodcast