"Bubble" Update: Bye-Bye Duke & St. John's - Welcome Back Seton Hall
Welcome back all! It was an eventful Thursday in the world of college basketball as we are quickly closing in on Selection Sunday. Championship weekend is upon us! The remaining automatic bids will be awarded, and for a few teams still alive at the back end of the bracket - one last opportunity to find themselves on the right side of the "bubble".
We start in the ACC once again, where big news came out early yesterday morning that Duke had a positive Covid-19 test result, and therefore, had to forfeit their quarterfinals matchup with Florida State. That effectively ended the Dukies season, and it is official at this point, we will have the first NCAA tournament without the Blue Devils since 1995.
While Duke had their season come to an abrupt end before they could even get on the court Thursday, Syracuse was back in action with a huge opportunity to secure themselves into the field of 68.
The Orange fell to top-seed Virginia in thrilling fashion, 72-69, thanks to a 3 at the buzzer from the Cavaliers. While the loss was a tough one, it didn't necessarily burst the Oranges' proverbial "bubble". While a missed opportunity, the loss certainly is not a "bad" one, and with other developments amongst "bubble" teams on Thursday, still leaves Cuse teetering right on the cutline.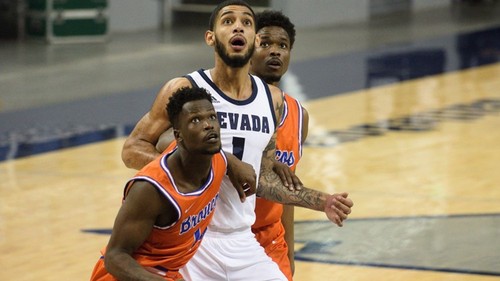 One of those developments was in the Mountain West where Boise State fell to Nevada 89-82. After sweeping Utah State in back-to-back games to get to 18-4, it appeared that the Broncos would be dancing. However, after two losses to San Diego State (which are completely acceptable), they finished by losing to Fresno State & now Nevada (completely unacceptable). A 4-game losing streak, with a pair of "bad" losses to finish, and Boise State dropped out of the projected field, and will more-than-likely remain there when the bracket is announced on Sunday.
While Boise State lost to an opponent they shouldn't have, fellow- Mountain West rival Utah State did not. The Aggies blewout UNLV, and moved up a spot in the "last 4 out" category. With a sweep of conference front-runner and 19th-ranked San Diego State on the resume, the Aggies are inching closer to being "safely in". A victory over Colorado State in the MWC semifinals today would certainly help solidify their case.
The other big game of note from Thursday on the "bubble" radar was a showdown in the Big East. Without much separating St. John's & Seton Hall, the two squared off in a quarterfinal matchup that was effectively an 'elimination' game for two bubble teams.
The Hall prevailed 77-69 in overtime to jump right back into the "bubble" mix. The victory moves them to "first 4 out" territory, directly behind Boise State. For St. John's, they finish up 16-11 with a NET around 70, meaning they needed this one. While the "bubble" burst for the Red Storm, the Pirates get Georgetown in the Big East semifinals. The Hoyas upset top-seed Villanova yesterday. A win wouldn't necessarily be a big boost, but it would get them into the Big East Title game with an opportunity to take matters into their own hands and nab the conference's automatic bid.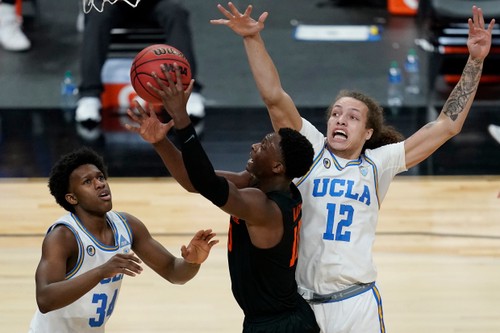 One final note, as mentioned in the previous "bubble" update, UCLA just made things much more nerve-racking & difficult on themselves by losing to Oregon State in the Pac-12 tournament. The Bruins are no longer a "lock" to get in, and continue to slip-back closer and closer to the cutline.
As we head into the weekend of Conference tournament week, Drake, VCU, Utah State, and Syracuse find themselves as the last 4 in - in that order. Michigan State (who fell to Maryland in the Big TEN tournament), Colorado State, UCLA, and Louisville are the last 4 byes.
Keep an eye on Louisville. After losing to Duke by 14, and with just (1) quad-1 win, the Cardinals are close to slipping back into "last 4 in" territory. While others are getting an opportunity for one final boost, UL is left to watch & hope that their 13-7 mark will be enough to get in...

The "bubble" is shrinking quickly, but there is still plenty to sort out over the next couple of days before the bracket is revealed! Here is how the "bubble" shapes-up as we head into Friday of conference tournament week.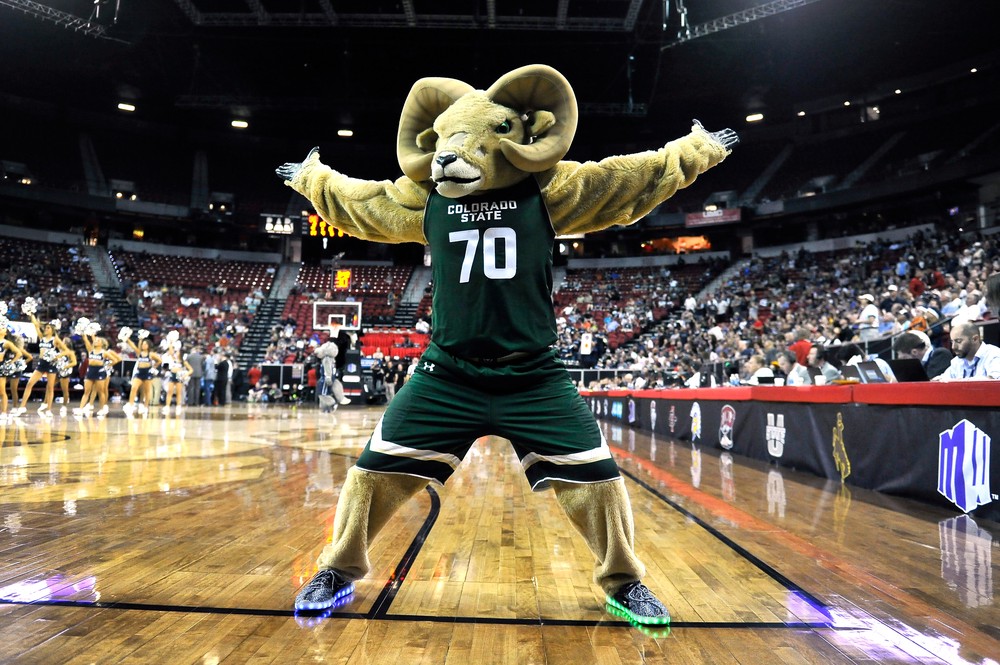 THE "BUBBLE":
▬▬▬▬▬▬▬▬
Team, record in ( ), followed by current NET ranking, and W-L record in 'Quad 1' games (via NCAA.com)
LAST 4 BYES
-------------------
10 MICHIGAN STATE (15-12) 70, 5-11
11 COLORADO STATE (18-5) 48, 2-3
11 UCLA (17-9) 47, 2-6
11 LOUISVILLE (13-7) 57, 1-6
-
LAST 4 IN (PLAY-IN GAMES)
--------------
11 DRAKE (25-4) 44, 1-2
11 VCU (19-6) 36, 2-4
12 UTAH STATE (19-7) 41, 2-4
12 SYRACUSE (16-9) 39, 1-7
-
FIRST 4 OUT
------------------
BOISE STATE (18-8) 51, 2-4
SETON HALL (14-12) 55, 3-8
SAINT LOUIS (14-6) 45, 2-3
OLE MISS (16-10) 52, 3-4
-
NEXT 4 OUT
------------------
XAVIER (13-8) 60, 1-3
MEMPHIS (15-7) 53, 0-3
SMU (11-4) 56, 0-3
ST. JOHN'S (16-11) 68, 2-6
----
Thank you for the support as always. You can find me on IG & YouTube at @sportsguychris and be sure to check out my podcast with my good buddy Mikee:
"The Balls and Beards Podcast" available on Spotify, Apple Pocketcasts, Google Podcasts, Anchor, and Breaker! We keep you up to date on everything in the world of the NFL & NBA!