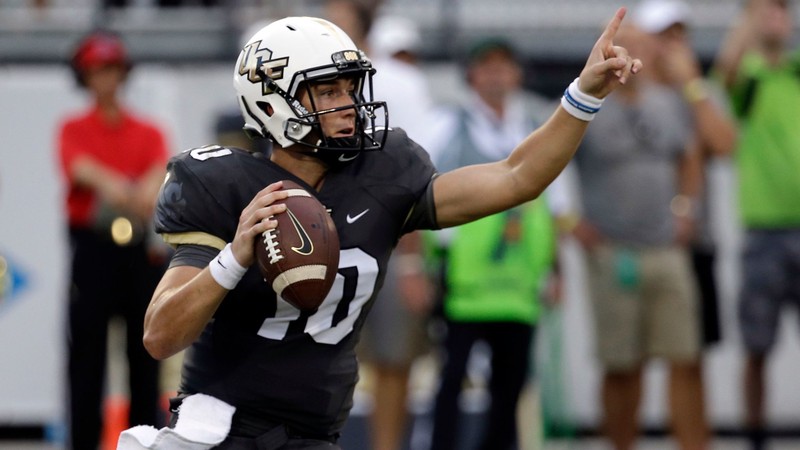 Happy Turkey Day everyone! As we all get ready for a full serving of football this wonderful four-day weekend, it's the perfect time to reflect on the CFP committee's latest set of rankings and who they got right - and who they got wrong. The playoff picture is getting clearer and clearer each week that goes by and this weekend will go a long way to determining who is in and who is out. So let's get to it, below is an indication next to each team as to whether they are ranked appropriately, are under-ranked, or over-ranked. Also, there is an indication of how each team is trending as of late with their play.
CFP Rankings Assessment Top 10
1 Alabama (11-0) - ☆
The Crimson Tide let FCS opponent The Citadel stick around for a half longer than anyone expected, and then rolled to victory in the second half, improving to a perfect 11-0. Alabama is the clear #1 heading into the Iron Bowl this Saturday.
Trending: UP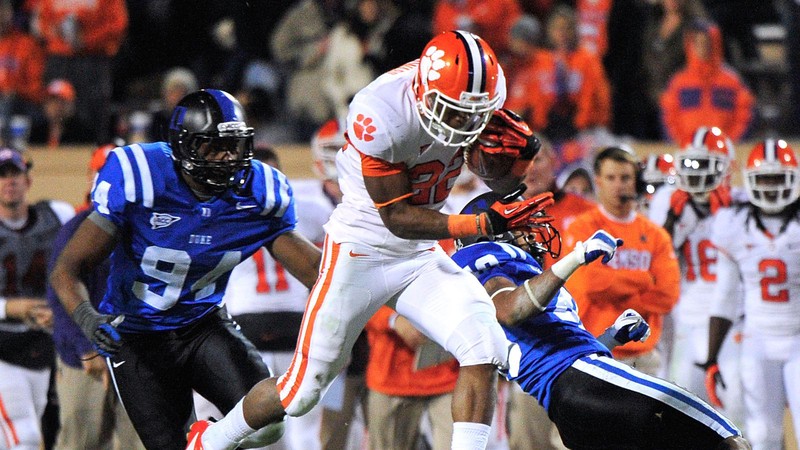 2 Clemson (11-0) - ☆
The Tigers struggled in the first half against Duke before putting away the Blue Devils in the second half for yet another easy victory. The defense continues to be dominant, and have now only yielded 49 points total in their last six games combined. The ACC has been utterly disappointing as a whole this season, but Clemson has not.
Trending: UP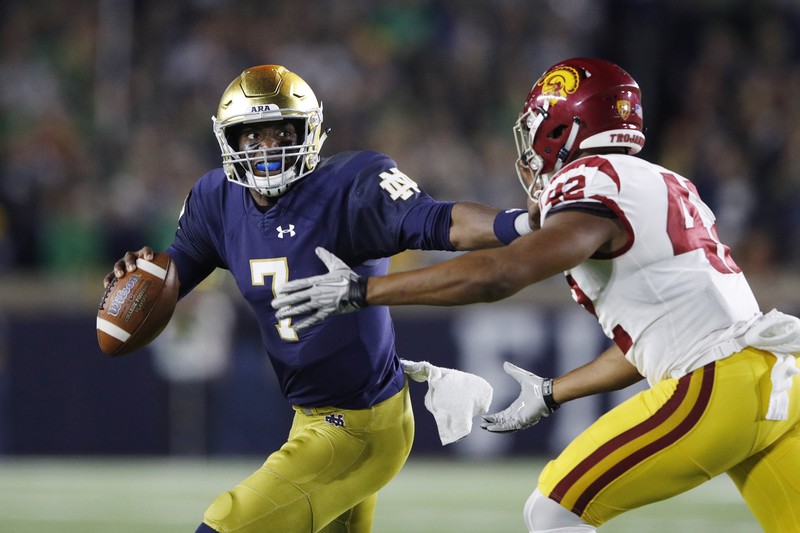 3 Notre Dame (11-0) - ☆
The Fighting Irish went to New York this past Saturday and put a pasting on previously #12 Syracuse at Yankee Stadium. The Orange lost their QB early in the game, which certainly factored in to the lopsided final score, but the Irish were dominant and improved to a perfect 11-0. They are deservedly #3.
Trending: EVEN
4 Michigan (10-1) - ☆
The Wolverines struggled a bit with Indiana, but gutted out another win to remain at #4. Not much is different this week from last on this front, they could possibly move up this week with an impressive showing in Columbus over rival Ohio State.
Trending: EVEN
5 Georgia (10-1) - ☆
The Bulldogs could certainly make a claim for the Wolverines' spot in the top 4 and they will get a definitive chance to punch their spot in two weeks in the SEC Title game. UGA are playing some of the best football in the country at the moment and deserve their spot at 5.
Trending: UP
6 Oklahoma (10-1) - ⬆️ over ranked
The time has come to drop the Sooners down a few pegs. The defense simply is awful. There is no other way to put it. And with the Big XII struggling, their resume has took a hit as well. OU now has just 2 impressive wins to date - a 37-27 defeat of 6-4 Iowa State and their OT home victory over Army. It is incredibly difficult to justify keeping the Sooners ahead of the likes of Central Florida and Washington State. They are over-ranked.
Trending: DOWN
7 LSU (9-2) - ⬆️slightly over ranked
The Tigers got back on track by doing what everyone else has the past couple seasons and that is - beat up on Rice. Their 42-10 victory has them 1 win shy of hitting 10 for the first time in 5 years, but their earlier season wins arent quite as shiny. Yes, the Pac-12 is having down year, but Washington State does have 4 quality wins this season and Central Florida remains unbeaten with what appears to be a genuine tough-to-stop offense. Both deserve to be ranked ahead of the two-loss Tigers. LSU is slightly over-ranked this week.
Trending: EVEN
8 Washington St. (10-1) - ⬇️slightly under ranked
The Cougars absolutely destroyed Arizona this past Saturday, although most of the country probably missed it, including the committee. A 69-28 throttling of an Arizona squad that can still make a Bowl game was far more impressive than Oklahoma beating last-place Kansas, 55-40. WSU now has 4 quality wins compared to 2 for the Sooners. The Cougars surrender far fewer points per game this season as well (22.6 vs 30.7). The Pac-12 may be down this year, but the Big XII isn't looking too good these days either. WSU is slightly under ranked this week.
Trending: UP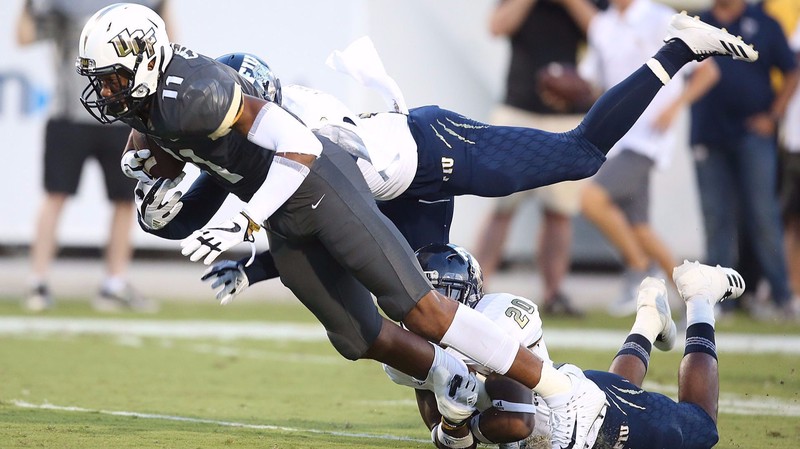 9 UCF (10-0) - ⬇️under ranked
Well the Knights finally jumped into the top 10 in the CFP committee's rankings. However, they are still under-ranked. The Big XII isn't holding up, and two-loss LSU does not deserve a spot in the playoff ahead of an unbeaten team that can still win their conference. The top 5 are pretty clear, but the arguments to keep UCF behind Oklahoma and LSU don't really carry much weight anymore. You can go down the schedule and make a compelling case for UCF's resume being stronger than Oklahoma's at the moment, and let's be honest - does anyone really think OU's "D" could stop UCF's potent offense? I would love to hear that argument. Once again, the Knights are under-ranked this week, but trending in the right direction.
Trending: UP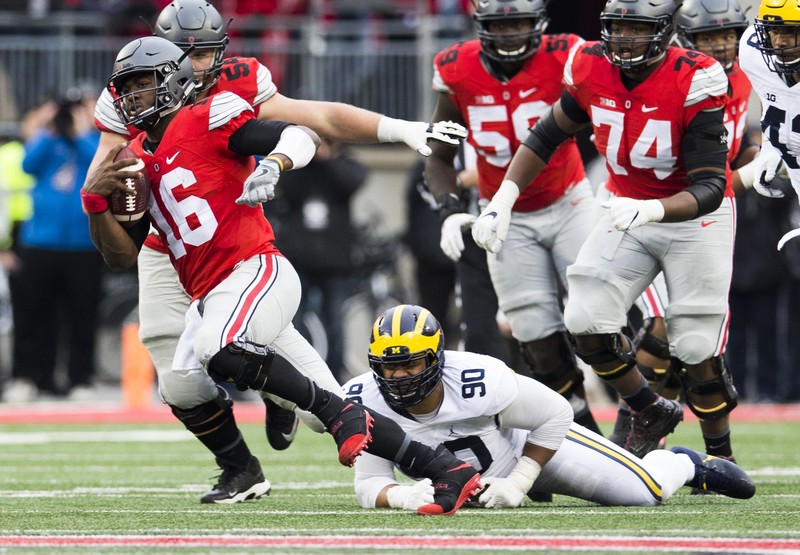 10 Ohio St. (10-1) - ☆
The Buckeyes road hasn't changed much. They continue to underwhelm (barely scraping past 5-6 Maryland this past Saturday in overtime). Giving up 51 to the Terps was ugly and Urban Meyer's squad looks like a very fragile 1-loss team at the moment. They are correctly ranked at 10 once again this week, but have a huge opportunity if they can knock off rivals Michigan at home on Saturday.
Trending: EVEN