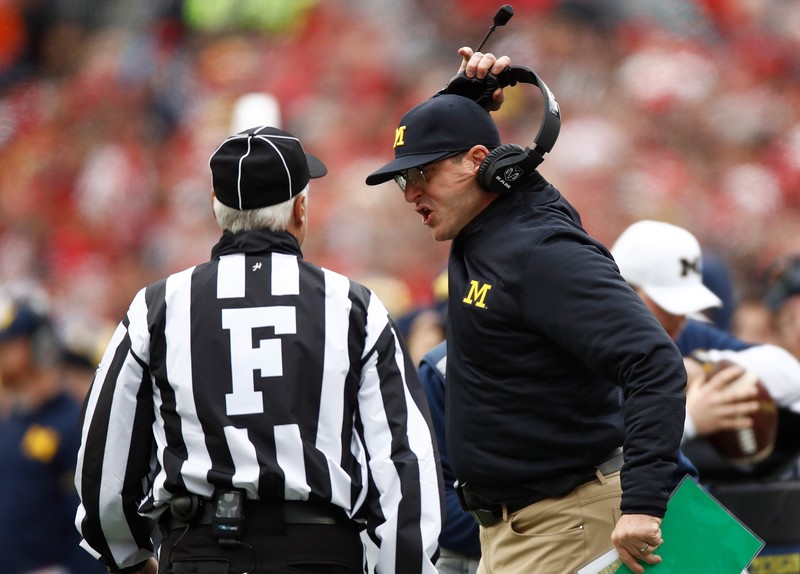 Ok the title may be a little dramatic. After all, I do agree with the committee's top four, but after that - not so much. The top four are clear-cut and dry at this point, but with several scenarios that could arise in this weekend's conference title games, the final four could still be open to much debate or hardly any depending on the outcomes. For now, the committee really dished out a disappointing top 10 overall in their penultimate set of rankings - top four aside. Below is a breakdown of each spot in the top 10 with an indication of whether the team is ranked accordingly, are over-ranked, or under-ranked. There is also an indicator after each team's assessment as to how they are trending as of late with their play. Without further ado, let's get to it: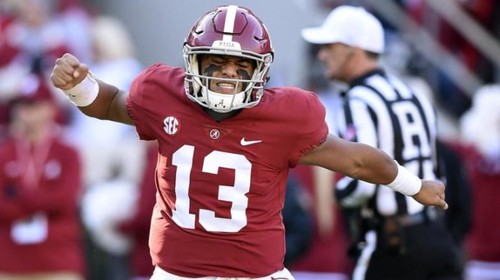 1 ALABAMA (12-0) ☆
The Crimson Tide routed rival Auburn in the Iron Bowl from Tuscaloosa on Saturday, and got revenge for last year's lone defeat. The 52-21 stomping was an emphatic way to end the regular season for the Tide. They are the top team in college football and are correctly entrenched in the top spot. They will get all they can handle this weekend in the SEC Title game with Georgia. I do believe that win or lose, they will be in the playoff as one of the final four.
Trending - UP
2 CLEMSON (12-0) ☆
The Tigers spanked in-state rival South Carolina 56-35 over the wknd, as they continued their March through the ACC. No one has come close to Clemson since Syracuse nearly pulled off the upset in Death Valley back toward the end of September. Since then? The Tigers have rolled over everyone, but unfortunately that doesn't say much given how atrocious the ACC has been this year. Miami FL was ranked in the top 10 to start the season, Virginia Tech was ranked just outside of the top 10, and Florida State was also ranked around #10. They have all been utter disappointments this season, with Miami at least scraping enough together to get to a bowl game at 7-5. Even one of the conferences' supposedly better teams (Boston College) finished the year by losing 3 straight and limped to a 7-5 record. It's Clemson and Syracuse (9-3) and that's it. A loss in the ACC Title game to a 7-5 Pitt team would derail the Tigers and should keep them out of the playoff thanks to the overall pathetic performance turned in by the ACC as a whole this season. All of that being said, Clemson has been dominant for the past two months and are correctly ranked at #2.
Trending: UP
3 NOTRE DAME (12-0) ☆
No need to spend a ton of time on the Irish. They defeated USC in LA over the wknd to finish up 12-0 with no conference title game this wknd. While the Fighting Irish's schedule doesn't look quite as sparkly as at first glance, thanks to down years by Wake Forest, Florida State, Virginia Tech, Stanford, and USC to name a few, the quality wins over Michigan, Northwestern, and Syracuse are still enough to keep ND in the 3-spot. They should not get an automatic pass, since they don't have to maneuver through a conference title game, but in this season in particular, are going to get in with that perfect record. The Irish are correctly ranked at 3.
Trending: EVEN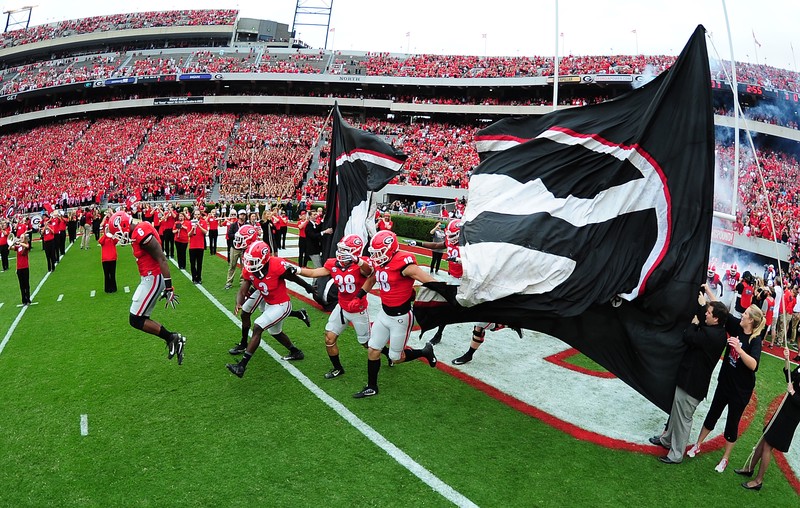 4 GEORGIA (11-1) ☆
The Bulldogs have been playing some of the best football in the entire country over the past five weeks, and were the obvious - and correct choice to replace Michigan at #4 this week. Wins over Kentucky, Florida, Auburn, and Georgia Tech have kept them cruising along, with a 20-point loss at LSU back on Oct 13th seemingly fading away and out of memory. Should UGA defeat Alabama they will punch their ticket to the playoff and most likely move all the way up to #2 or possibly even the top spot. Should they lose in a close one, and OU and OSU both lose, that could open the debate for the Bulldogs to still get in. For now, they are correctly positioned at 4.
Trending: UP
5 OKLAHOMA (11-1) - ⬆️ Over-ranked
The Sooners continue to be the darlings of the selection committee, despite not doing much of anything over their last four games to really merit all of that love. Yes, Oklahoma's lone loss is not a bad one (by 3 to 9-3 Texas) unlike Ohio State's, but then what about UCF, who hasn't lost at all? Take a look at a breakdown of the last four games played by Oklahoma and UCF:
Oklahoma
Opponents combined record: (22-25, .468%)
Teams with winning records: 1
Avg pts scored: 53.2
Avg pts allowed: 47.2
Margin of victory: +6.0
UCF
Opponents combined record: (28-20, .583%)
Teams with winning records: 3
Avg pts scored: 40.8
Avg pts allowed: 21.8
Margin of victory: +19.0
Hmm, by actually looking at a more detailed breakdown, we can all see that Central Florida has actually been more impressive over the close of the season than the Sooners. They were better, against better competition, (if anyone would like to argue that 5-7 Texas Tech and 6-6 Oklahoma State are better then 8-4 Temple and 10-2 Cincinnati, go for it, I would love to hear it), yet, aren't getting their due credit for it. The Sooners can score, that is for sure, and their offense is just one big highlight reel seemingly playing on a constant loop, but they have surrendered nearly 50 per game to teams who aren't even .500 collectively over their past 4. That just doesn't scream 'playoff material' - quite the opposite actually. The Sooners can get a big boost if they can avenge their only loss to Texas this Saturday. But for now, there just isn't much rationale for having Oklahoma at 5, and UCF all the way down at 8. OSU could certainly make an argument as well. Oklahoma is slightly over-ranked this week by a couple of spots. Even still, the committee loves them.
Trending: UP
6 OHIO STATE (11-1) ☆
The Buckeyes got the marque win they've been needing after a month or so of really poor play. The 62-39 thrashing they put on rival Michigan, who came in ranked #4 in the CFP rankings, was a complete domination of the #1 defense in the country. The win is more impressive than anything Oklahoma has done this season (sorry to Iowa State and a 3-point win at WVU - where questionable penalties took 2 WVU scores off the board), and now gives them 3 quality wins with two coming against teams currently ranked in the committee's top 12 (Penn State being the other). Oklahoma has zero such wins this season. I would lean towards putting the Buckeyes just ahead of OU because of the above reasons to name a few, and slightly behind UCF. They are ranked correctly at 6.
Trending: UP
7 MICHIGAN (10-2) - ⬆️ Over-ranked
Well, there is simply no other way to say it, but what the #@$% committee? Having Michigan AHEAD of an unbeaten UCF just doesn't make any sense whatsoever. Yes, they do have an impressive win over Penn State, and a 3-point win over 8-4 Northwestern. Other than that? Wins against disappointing Michigan State (7-5) & Wisconsin (7-5) don't really do much for the overall resume.
The big issue here is how poorly the Wolverines played this past Saturday against their most hated rival, a team they hadn't beaten in 6 straight tries, and a team they've only beat twice since 2001. They came in with the #1 ranked defense, against an Ohio State side that needed overtime, 52 points, and a missed 2-point conversation, to pull-out a 1-point win over a Maryland that is not even going to a bowl. That was the backdrop to this game. Michigan was in position to roll into the Big TEN title game and make the playoff. Instead, they surrendered 62 points - the most in their history! It was an awful performance, one that normally merits more of a drop. The Wolverines are slightly over-ranked this week, as the committee once again has a 2-loss team ranked too high.
Trending: DOWN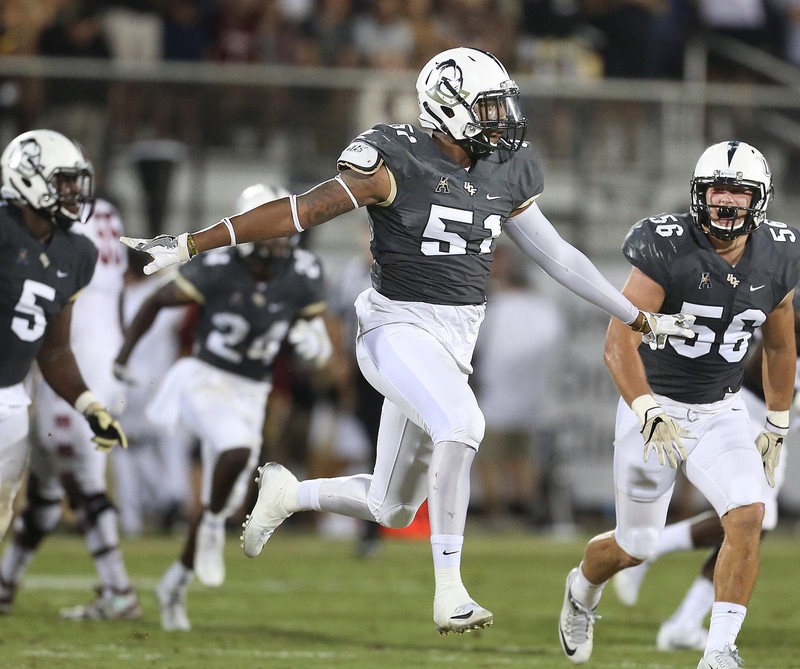 8 UCF (11-0) - ⬇️ Under-ranked
The Knights finished up their second consecutive unbeaten regular season, demolishing in-state rival South Florida on the road in Tampa. Unfortunately their star QB, McKenzie Milton, suffered a catastrophic knee injury, but the Knights plowed ahead and routed the Bulls 38-10. So, this is how it stacks up for UCF: 5 wins against teams with winning records, 1 win over a top-25 ranked opponent, and only 1 game decided by less than 11 points. No bad losses, and only 1 close game all year - against Memphis (8-4) on the road - who they get another crack at on Saturday. The Knights are under-ranked this week, and with numerous flaws existing with Oklahoma and Ohio State, could very easily be ranked ahead of one or both. If you want to compare them with Oklahoma, see the chart above. If OU and OSU both lose, and Alabama defeats Georgia, then what? Is the committee actually going to take a 2-loss team who is not a conference champion, over an unbeaten, conference champion in UCF? It would be very interesting to see.
Trending: UP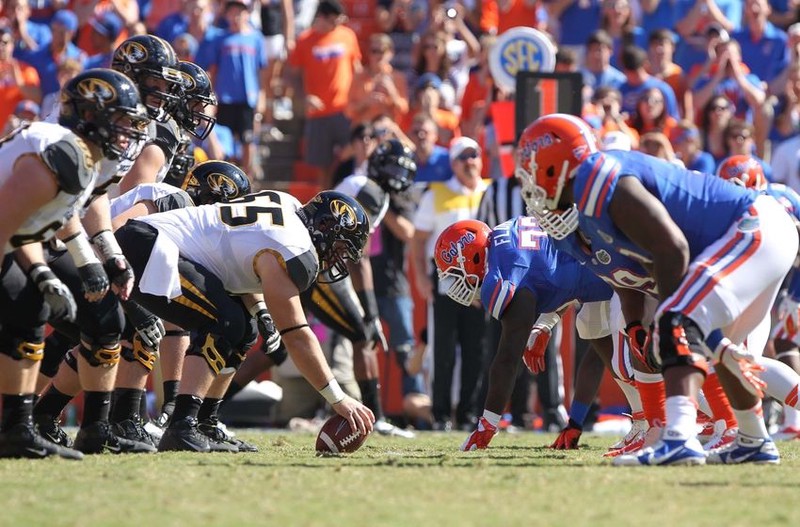 9 FLORIDA (9-3) - ⬆️ Over-ranked
I have the SEC rated as easily the toughest conference from top to bottom this year just like the rest of the pundits, but wow, the SEC bias from the CFP committee in particular, is mind-boggling. Yes the Gators have a win over LSU (at home), but LSU now has 3-losses. That is their best win of the season by far. They were blown out by Georgia, and actually lost at-home mind you, by 21 to Missouri just a couple weeks ago. They also were able to play not 1, but 2 FCS-level opponents (not even FBS level) as part of their non-conference schedule. (Idaho & Charleston Southern). The next time someone takes a shot at UCF's perceived lack of schedule strength, those two teams will be my response. Anyway, back on subject. The Gators are a good football team no doubt, and they do have some quality wins, but how they are 5 spots ahead of Texas who is also 9-3 is completely beyond me. Here we go:
Florida's best win is over LSU (9-3)
Texas's best win is over Oklahoma (11-1)
Florida's worst loss: vs Missouri (8-4) (17-38)
Texas's worst loss: @ Maryland (5-7) (29-34)
The committee is holding Oklahoma in a really high regard, which is fine, but then how do they have the only team to beat them so far this season way back at 14? They are actually playing for a conf title this wknd, which properly deserves some kind of credit as well. To me, the Gators should be the highest-ranked 3-loss team that is not playing for a conference title this weekend. (Texas can win the Big XII and Washington can win the Pac-12.) That would put them at 11. After all of that, the Gators are slightly over-ranked this week.
Trending: EVEN
10 LSU (9-3) - ☆
I like the Tigers, they've put together a nice resume, and it's tough to fault them for their 74-72 thrilling 7OT loss at Texas A&M. That 20-point win at-home over Georgia is looking shinier and shinier each week as well. The only argument I have here is that Washington's win last week at rival Washington State, who was #8 at the time, and has them in the Pac-12 title game, is enough to warrant the Huskies being in the 10 spot, but I can also understand the commitee's positioning of the Tigers. They are close to being slightly over-ranked, but in the end, 10 is about right. After a 2-2 finish to the season, they are trending slightly down heading into bowl season.
Trending: DOWN
That concludes this week's assessment of the top 10 - I would love to hear your thoughts below and thank you as always for reading!