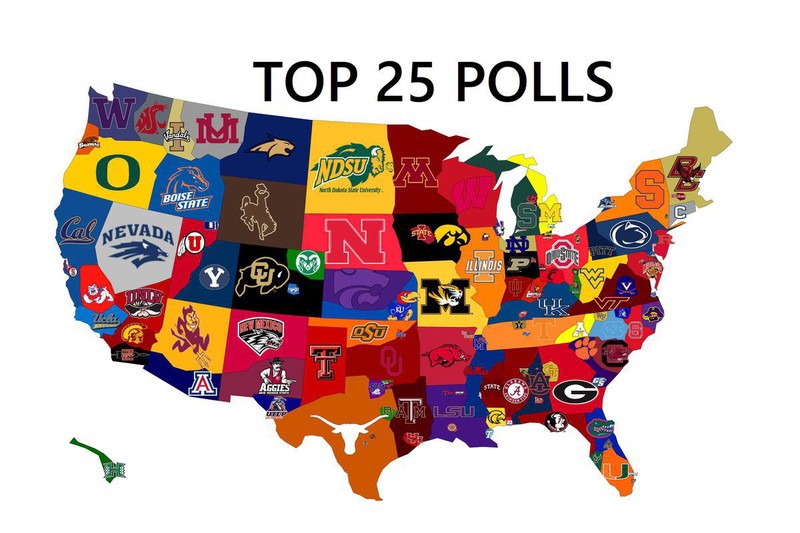 Don't look now, but the kickoff to the 2019 college football season is right around the corner. We are just two weeks away from Florida & Miami FL getting things started with a marque showdown on Aug 24th. For all of you college football fans & fanatics, I've got you covered. I've scoured the country high & low, checked out depth charts, compared schedules, assessed returning talent, and came up with the ultimate preseason Top 25.
-
In all, 7 different conferences are represented, including all 5 "power" conferences as well as two independents. Unsurprisingly, the SEC leads the way with 7 teams in the rankings, followed by the Big TEN with 5, the Pac 12 with 4, the Big XII with 3, and the ACC with just 2. The Mountain West and American Athletic round out the breakdown with one team a piece.

Starting at the top, the usual suspects are once again right in the fold.
-
Alabama, Clemson, and Georgia are the top 3, and that is pretty much the consensus out there from all of the major publications & pundits. All 3 return their QBs and have top-notch talent & recruiting classes coming in, making it difficult to envision a scenario where any of them have a "down" year. Getting to the playoff is difficult of course, but a combination of favorable schedules and elite quarterbacks give Alabama & Clemson an inside track to once again be in college football's final four.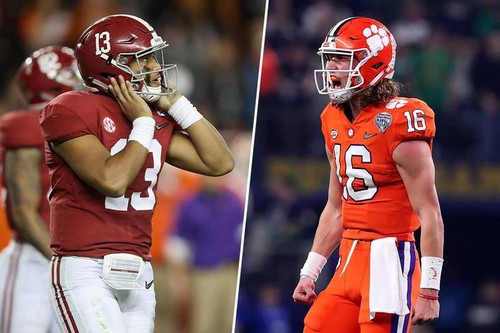 Outside of the top 3, it gets a bit more unpredictable. The Washington Huskies are slated at 4, and even though they have several major holes to fill, I believe they are going to be better offensively with Jacob Eason at QB. While #4 may seem a bit lofty, the Huskies are in a great position to contend for another Pac 12 Title and possibly get back to the playoff.
-
Michigan rounds out the top 5, in a now-or-never scenario if they are going to finally break through and defeat Ohio State & get to the Big TEN Title game. Florida returns a ton of talent & starters on both sides of the ball, making the Gators an intriguing team. It'll be the Gators & Dawgs duking it out for the SEC East Crown. Rounding out the top 10 are the Texas Longhorns at 7, Ohio State at 8, Notre Dame at 9, and LSU at 10. I really, really like the Tigers on both sides of the ball, but their schedule presents plenty of challenges. It appears though that the SEC West will come down to the Crimson Tide & LSU.
-
Outside of the top 10, Oregon is a potential playoff crasher at #11. A familiar name on the outskirts of the CFP talk over the past two seasons, Central Florida, finds themselves at 12. Could this be the year the Knights finally crash the playoff?
-
Oklahoma checks in at 13, which is a significant difference from most pundits out there who like the Sooners more around #5. Don't get me wrong, the offense should once again be elite, but the D is a major, major question mark. With the replacements along the O-line to consider as well, I think expectations should be tempered a bit at least anyway.
-

Nebraska & Utah both offer plenty of intrigue at #s 14 & 15, respectively. The Cornhuskers are looking to break through in Scott Frost's second year in Lincoln, and many have pegged them the favorites in the Big TEN West. Meanwhile, the Utes are a "sexy" pick if you will to even reach the playoff. Keep an eye on those two teams, whether they live up to expectations or not, both should have an impact on how the CFP unfolds.

-
Iowa State is the one deep sleeper I like a lot at #16. The Cyclones are in a prime position to have a breakthrough - they have the right combination of defensive talent, especially in terms of returning starters along the front 7, and have an elite-level QB. Plus the Big XII is a bit of question mark, yes both Texas & Oklahoma appear to be solid, but both have questions that need to be answered.
-
The Stanford Cardinal (#17) are one of the most undervalued teams out there heading into the season, and I believe they are top 20 material, while most have them outside of the top 25 to start of the year.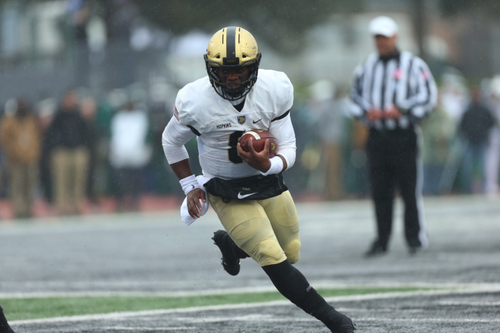 Maybe the biggest shock in the preseason poll are the Army Black Knights at #18. Although, with their resent success, that shouldn't be that much of a surprise. We will find out just how "for real" the 2019 version of the Black Knights are when they visit the Big House in Ann Arbor, MI for an early-season showdown with the Wolverines. The option offense is alive and well in West Point, and has caused headaches for opponents over the past couple of seasons. Talented QB Kelvin Hopkins returns to wreak havoc for another year.

-
Rounding out the top 25, the Wisconsin Badgers are slated at 19, and behind QBs Tua Tagovailoa of Alabama & Trevor Lawrence of Clemson, bring back one of the favorites to win the Heisman in prolific HB Jonathan Taylor. The Badgers could bounce-back after a disappointing 2018 campaign, and even get back to the Big TEN Title game, or they could experience growing pains and end up around 7 wins once-again. QB play and a young defense will be the deciding factors on which way they go. Behind the Badgers, Virginia Tech is looking for a breakout season as well, and are followed by Boise State, Auburn, Texas A&M, Missouri, and Penn State rounding out the top 25.
-
As always, there are a plethora of teams on the verge of the top 25, and several of them could enjoy fine seasons as well. Michigan State is the first team just outside of the top 25, and while some are very, very high on the Spartans, I'm not quite convinced that they have enough offensively to take down the other big boys in the Big TEN East. Defensively they will be elite, but offensively, they could struggle even more than last year. In addition to the Spartans, both TCU & Baylor are in the "next" group of teams just outside the top 25. If Texas or Oklahoma (or both) happen to stumble in the Big XII, the Frogs & Bears could very well be next in-line.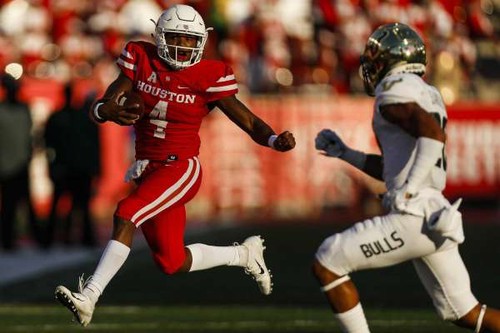 Houston returns prolific QB D'Eriq King, and if you're looking for a Heisman "sleeper" look no further. In fact, I don't think King is much of a sleeper at all, and the Cougars are poised to improve upon last year's solid 8-5 campaign. They open the season at Oklahoma in a marque showdown. King totalled 50 TDs as a JR last year (36 passing, 14 rushing) and has the ability to take over games by himself. Behind Houston, Appalachian State went 11-2 last year, and figure to be in-line for a similar success story in 2019.
-
Meanwhile, other 'power' conference squads Oklahoma State, Northwestern, Iowa, Purdue, and Cal round out the "next" list of teams just outside of the top 25.
-
There are certainly plenty of storylines, can Nick Saban win another one? Will Clemson make it back-to-back? Who will rise to the top in the Big TEN, Big XII, and Pac 12, where several teams figure to have legitimate chances to reach their respective title games? Will Tagovailoa, Lawrence, or Taylor win the Heisman? Or will it be former Bama QB Jalen Hurts, or an arm from out west? (Oregon's Justin Herbert & Washington's Jacob Eason we are looking at you!) Can Ohio State continue their recent string of success after the retirement of Urban Meyer & will Justin Fields live up to the preseason hype? You get the point, I could go on & on & on. With that backdrop & without further ado, let's take a look at the @sportsguychris Ultimate College Football Preseason Top 25!: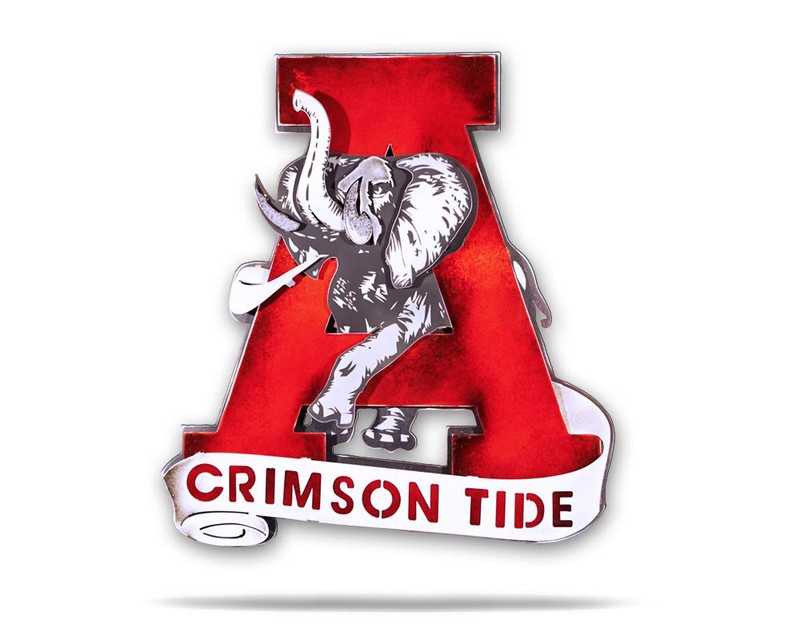 1 ALABAMA
☆
Prolific QB & Heisman front-runner Tua Tagovailoa returns to lead the Crimson Tide offense, but he's not alone. All-American wideout Jerry Jeudy leads an uber-talented receiving corps and has Tuscaloosa once again thinking National Championship heading into the 2019 season. There is plenty to replace - especially along the defensive line, as well as All-American tackle Jonah Williams, but a top-notch recruiting class will once again provide replacements for all of the departed NFL talent. With a favorable schedule (Tennessee, LSU @ home; no Georgia or Florida) it's tough to envision Bama going anything less than 11-1 and once again, finding themselves in the SEC Title game, & the thick of the College Football Playoff.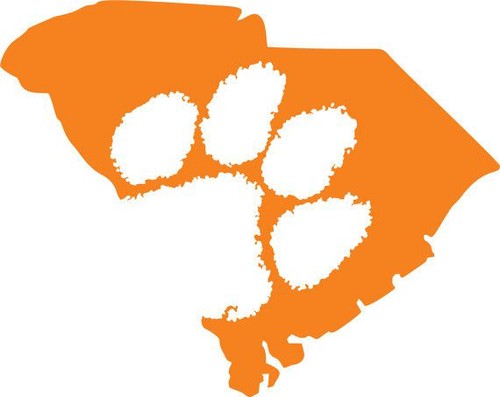 2 CLEMSON

☆
The defending Champs figure to be in a similar position come the end of this season - in the CFP and playing for another title. Trevor Lawrence returns at QB, and is poised to contend for the Heisman Trophy as a Sophomore. The defense lost 4 starters up front all to the NFL, but there is still plenty of talent in the cupboard for Debo Swinney & co. to work with. A favorable schedule should help the Tigers as well, with their toughest games (Texas A&M, Florida State) coming at home. Aside from a tricky early season trip to the Carrier Dome to face Syracuse, the rest of the schedule should be manageable. The season-ending rivalry showdown at what should be an improved South Carolina team, could be a big one as well, but it appears as though Clemson should be contending for another ACC Title & CFP birth.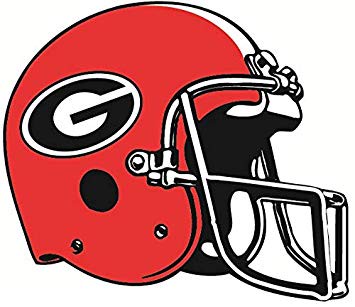 3 GEORGIA
☆
The Bulldogs fell short of making it 2 CFP appearances in a row last year, and then ended the season with a loss to Texas in the Sugar Bowl. Fortunately, they return QB Jake Fromm (30TD to only 6INT as a Sophomore), and a talented group of deep running backs led by D'Andre Swift (1,049yds, 10TDs). Athens will once again be home to one of the top O-lines in the country as well, making the Dawgs' O one of the best in the nation heading into 2019. The defense has plenty to replace, starting with star shutdown corner Deandre Baker, who is now with the Giants. Kirby Smart once-again reloaded with a top-notch recruiting class, so don't expect too much of a drop-off. Road games at Tennessee, Florida, and Auburn present challenges, but this team has the talent to once-again emerge as one of the four CFP participants at season's end.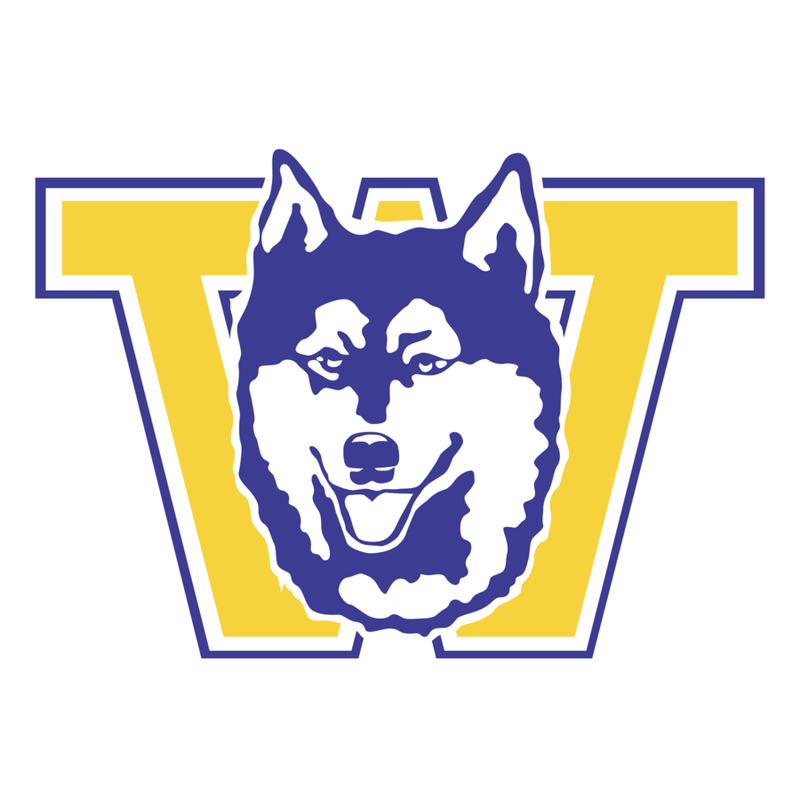 4 WASHINGTON
☆
It's been three consecutive double-digit win seasons for the Huskies as the Chris Petersen era moves into year 5. A 10-4 season was a slight disappointment in 18', but still ended strongly with a Pac-12 Championship and Rose Bowl birth. I believed last year's team was a bit overhyped at the beginning of the season, and more of a #10-15 type of squad than playoff material, and that proved to be true. This year? They do have major holes to fill on defense, where they've been one of the best in the country over the past 3 years, but they have the talent to do so. Even though the offense lost prolific QB Jake Browning (who had a bit of a down year in his final season at the helm - just 16TD compared to 10INT), and talented HB Myles Gaskin, Georgia transfer Jacob Eason has a big arm, is a local boy, and will deliver NFL-level talent at QB. With Eason ready to go, and a more favorable schedule than a year ago (the Huskies should be able to start 5-0 before a trip to Stanford & also get Oregon, Utah, & rival WSU all at home), the Huskies may very well be a bit undervalued heading into the 2019 campaign.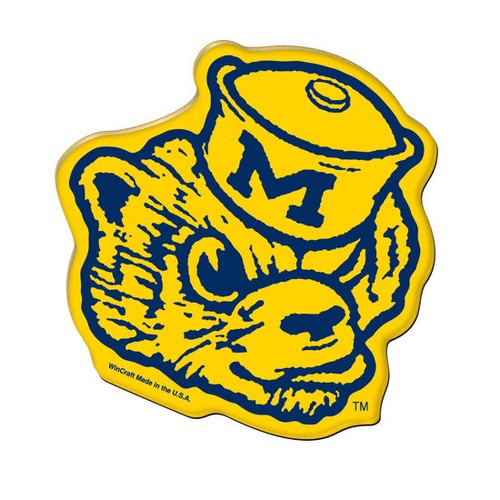 5 MICHIGAN

☆
The big question in Ann Arbor is whether or not 2019 will finally be the year that Jim Harbaugh breaks through and defeats Ohio State? The coach's struggles against the Buckeyes have been well-documented, however, this season provides plenty to be optimistic about if your a Wolverines fan. First off, Shea Patterson returns at QB after a year at the helm, where he showed improvement as the season went on and finished with 2,600 passing yards with 22TD & 7INT. Everyone is expecting the offense to take a step forward and finally expand in 2019. While the defense lost a plethora of talent to the NFL, they once-again have talented recruits ready to go along the D-line. Replacing Devin Bush Jr. at middle linebacker is going to be much more difficult however. Luckily, a more favorable schedule should help, with games against Notre Dame, Michigan State, and arch-rival Ohio State all coming at home. A Big 10 opening trip to Madison is never easy, and a later trip to Happy Valley will also be challenging.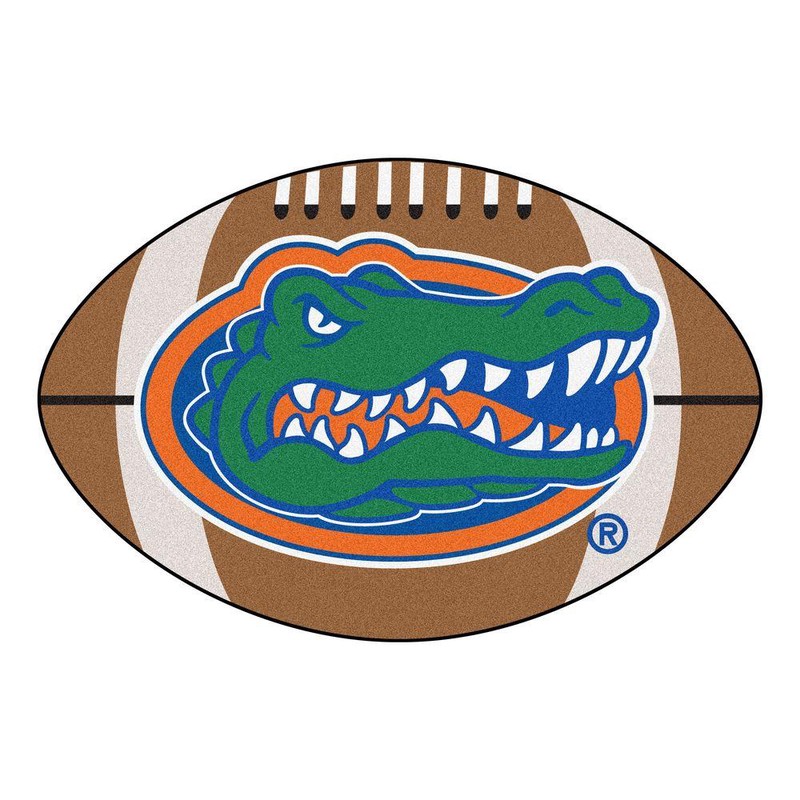 6 FLORIDA
☆
The Gators ended 2018 on a high note, winning their final four games, including a regular - season finale stomping of rival Florida State, 41-14, & then an impressive 41-15 rout of Michigan in the Peach Bowl. 2019 could be even better. QB Feleipe Franks (31 total TDs as a SO) returns along with his top 6 receivers from a year ago. With that kind of continuity coming back, the Gators figure to be more dangerous offensively. The defense also returns 7 starters from one of the top units in the country from a year ago. They were 28th in total defense and 13th in pass defense in 2018, and those numbers could improve with all of the returning talent. They open with the marque game of kickoff weekend, with an Aug 24th showdown with Miami FL. A road trip to LSU in October will be extremely difficult as always, but they do get Auburn, Tennessee, Georgia, and Florida State all at home.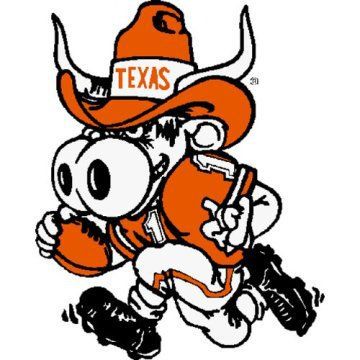 7 TEXAS

☆
The "Texas is Back" talk is alive and well in Austin heading into the 2019 campaign. A 10-4 season a year ago, Big XII Title Game appearance, and 28-21 victory over a very good Georgia team in the Sugar Bowl will do that. Much of the preseason hype surrounding the Longhorns centers around the return of QB Sam Ehlinger. Ehlinger accounted for over 3,000 yards passing, 25TDs against just 5 INTs, and also ran for 482 yards and a whopping 16 scores as a SO. The talented Junior will have to deal with losses along the O-line, and the defense will be breaking in a plethora of new starters, but the schedule at least breaks in their favor. A much ballyhooed non-conference showdown with LSU falls at home, as does the Red River - showdown with rival Oklahoma. A mid-November trip to Iowa State presents challenges & could have massive implications on the Big XII Title game, but by all accounts it appears the Longhorns should be right in the mix.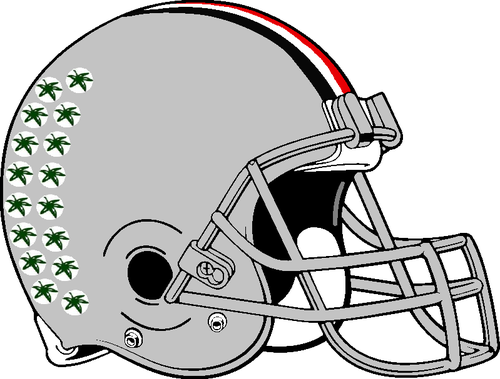 8 OHIO STATE

☆
With the "Urban Meyer Era" officially put to bed, all eyes have turned to Ryan Day, and whether he can continue the immense success of his predecessor. The Buckeyes have a ton of departed NFL talent to replace, starting at QB, where Dwayne Haskins left a sizable void to fill. However, Georgia transfer Justin Fields and his big arm are ready to step-in. The former top-5 prospect brings high expectations, but significant losses along the O-line could temper those expectations a bit. The defense will rely on talented recruits to step-up, and the linebacker position will be the one area to watch the most. An easy opening slate to the schedule (Florida Atlantic, Cincinnati, Indiana, Miami OH) gives way to a brutal mid-season stretch featuring road games at Nebraska & Northwestern, and home games against Michigan State & Wisconsin. They also closeout the season at rival Michigan & have to deal with Penn State the week prior. It certainly won't be easy, but OSU should be right in the thick of the Big TEN Title race yet again.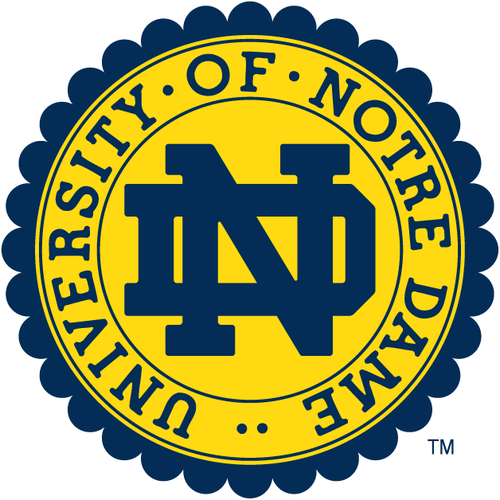 9 NOTRE DAME
☆
The Irish are looking for a repeat from last year's unbeaten regular season & trip to the CFP. A return trip to the playoff, may be significantly more challenging however. QB Ian Book returns after producing a solid JR season (2,628 yards, 19TD/7INT; 4 rushing TD in 10 games). However, the loss of HB Dexter Williams (995 yards, 12TD) to graduation, is another tough void to fill. The defense should be solid once again with a plethora of talented edge rushers and a pair of experienced safeties at the backend. A schedule that features road games at Georgia, Michigan, & Stanford might be the biggest obstacle for the Irish to overcome. Home games with Virginia & Virginia Tech will be difficult as well, making a 9-win season sound a bit more reasonable than a third straight double-digit win regular season.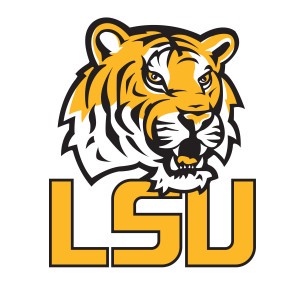 10 LSU
☆
Last year's 10-3 campaign that culminated with a 40-32 triumph over UCF in the Fiesta Bowl has many in Baton Rouge thinking CFP in 2019. QB Joe Burrow returns, and even though the passing numbers weren't guady, they were efficient (2,894 yards, 16TD, 5INT). He also added 399 yards on the ground & 7 scores. With 4 starters back from a year ago along the O-line, the arrival of highly-touted Freshman HB John Emery Jr., and Clyde Edwards-Helaire (658 yards, 7 TDs) returning to lead the backfield, the offense should be one of the best in the SEC. While the defense lost a plethora of playmakers (in particular star LB Devin White & play-making CB Greedy Williams to the NFL), All-American Safety Grant Delpit returns to the lead the D & is easily rated as the top safety in the country. The talent is certainly there, but the schedule won't be easy. Road trips to Texas & Alabama are brutal, and games against Florida, Auburn, Utah State, and Texas A&M all fall at home at least, but all present challenges. That difficult slate has LSU at 10 instead of closer to the top 5.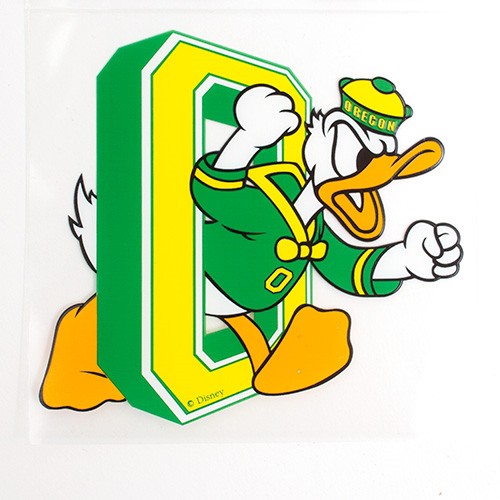 11 OREGON
☆
Senior QB Justin Herbert returns after a big JR year in which he threw for 3,151 yards with 29 TD against only 8 INTs. With 63 career TD passes and only 17 INTs, Herbert is one of the top QB prospects in the nation, and his return has Eugene abuzz. It appears that the Ducks have returned to form after bottoming out with just a 4-8 record in 2016. The offensive line is experienced and the skill positions are stacked with talent, making Oregon's offense one of the top units in the country heading into 2019. Three of the lineman up front will be four-year starters giving Herbert and the running game plenty to work behind. Defensively, there should be marked improvement as well with Boise State's former D-coordinator coming over. The season opener against Auburn will be massive, and road games at Washington & Stanford will go a long way in determining whether the Ducks can live-up to legitimate CFP aspirations.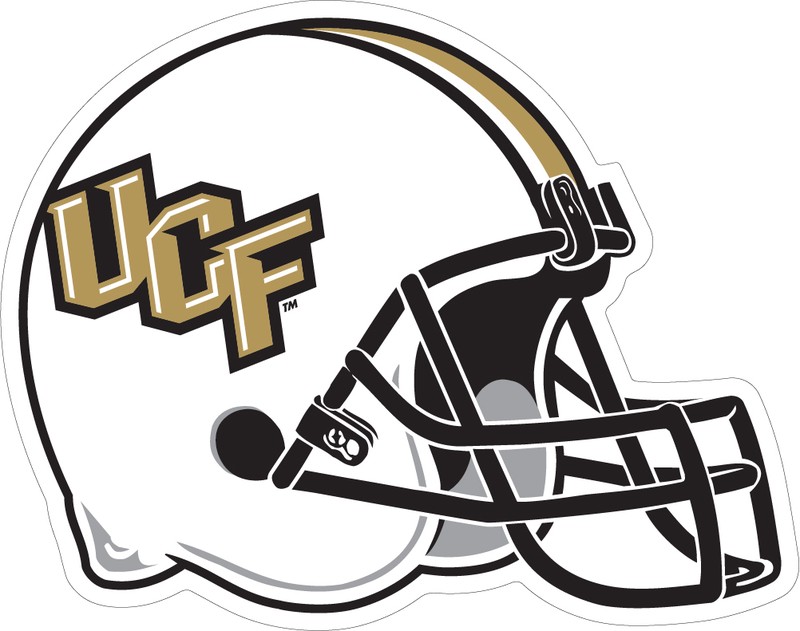 12 UCF

☆
The Knights saw their 25-game winning streak come to an end with a 40-32 loss to LSU in the Fiesta Bowl. For the past two seasons Central Florida was a polarizing force right in the middle of the CFP debate. Star QB McKenzie Milton suffered his devastating knee injury against USF in the regular season finale, and the Knights' slim playoff chances went down with him. Darriel Mack Jr. stepped in and played well in relief in both the AAC title game & Fiesta Bowl. Mack totaled 9 TDs (pass & rush) and only 1 INT in limited work in 2018 and was set to take over this year. However, a broken ankle has put his season in jeopardy, but the cupboard is still not bare in Orlando. Notre Dame transfer Brandon Wimbush, who started 10 games for the Irish in 2017 is set to step-in. For those concerned with a "soft" schedule, look to the Sept 14 showdown against what should be a very good Stanford team. The talent is there, and a favorable-enough schedule has UCF once-again poised to be in the CFP & at the very least, New Year's 6 bowl conversations.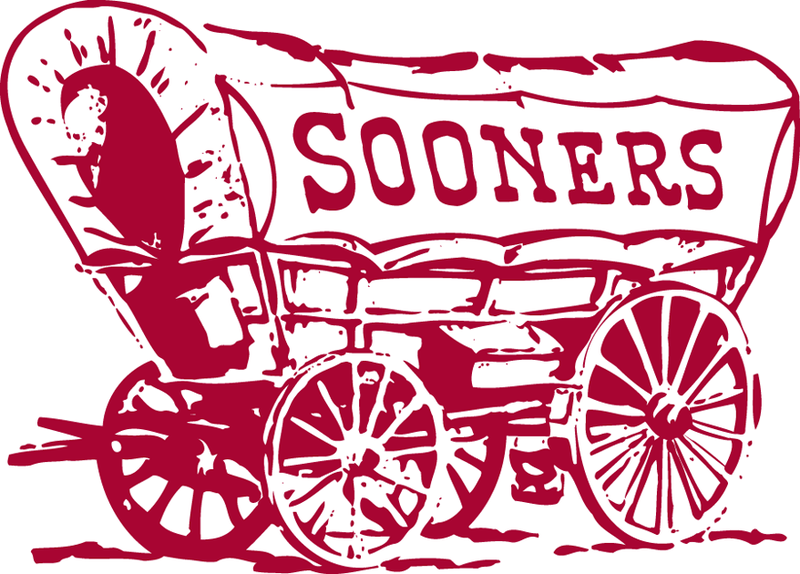 13 OKLAHOMA
☆
The Sooners replaced Heisman-winner Baker Mayfield with Kyler Murray a season ago and the results were - well, another playoff birth & a Heisman for Murray. This year? Experienced & talented Alabama transfer Jalen Hurts is set to step-in at QB and keep the high octane offense flying on all cylinders in Norman. It may not be that simple however, with the Sooners breaking in four new starters along the O-line. HB Kennedy Brooks is back to help lessen the blow after rushing for over 1,000 yards and 12 TDs as a FR a year ago. Trey Sermon (900+ yards, 13TD) also returns giving the Sooners plenty of options in the running game. The defense as a whole still has major issues and holes to fill. A unit that surrendered a whopping 43.5 points per contest over their final six games a year ago, has a lot to improve upon. Those defensive deficiencies have the Sooners over-rated a bit (I've seen them routinely ranked # 5-6 in most preseason rankings), and lands them at 13.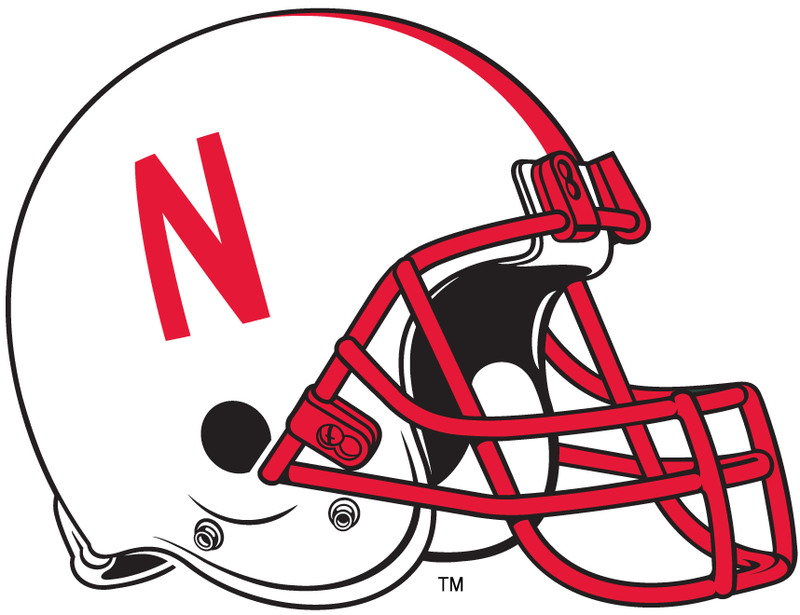 14 NEBRASKA
☆
Welcome home Scott Frost. His first season in Lincoln was full of plenty of ups and downs as the Cornhuskers started painfully slow before finishing 4-8. A year later, and many have dubbed Nebraska as Big 10 West Division favorites. The quick turnaround and heightened expectations center around duel-threat QB Adrian Martinez, who experienced some growing pains as a Freshman but finished with 2,600 yards passing with 16TD to 7INT to go along with 629 rushing yards and 8 TDs on the ground. Senior LB and leading tackler from a year ago, Mohamed Barry (112 total tackles) returns to lead what should be an improved defense. Couple that with a favorable schedule - the Huskers should be able to start 4-0 before Ohio State comes to town on Sept 28th. They also get Wisconsin, Iowa, and Northwestern all at home. It appears that the 2019 Big 10 West Division may very well go through Lincoln.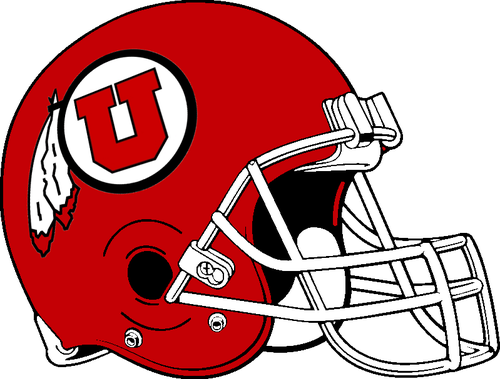 15 UTAH

☆
One of the "trendy" picks if you will, to possibly make the playoff by several pundits out there, the Utes could be poised for a breakout 2019 season. By all accounts the defense should be one of the best units in the country, after ranking 14th nationally in total defense & 4th against the run. There are holes to fill at both LB & safety, but the return of a talented defensive line, & NFL talent at corner should be able to make up for the new faces. The schedule is favorable as well, as the Utes should breeze out to a 3-0 start before visiting USC. The only other real danger is a November 2nd showdown at Washington, making a double-digit win regular season a real possibility. The offense will have to improve though before I'm ready to take the leap and certify the Utes as true CFP material. None-the-less they are in-line for what could be a big 2019 season.
16 IOWA STATE
☆
The Cyclones are coming off back-to-back 8-5 seasons, and the buzz in Ames is that this season could be even better. The program will be attempting to closeout the 19' campaign with their 3rd consecutive bowl game, which would match ISU's longest streak in program history (2000-02). Head coach Matt Campbell has orchestrated a rather quick turnaround, and already has a couple of marque wins under his belt over the past couple seasons. Offensively, there are holes to fill at both receiver & running back, but Brock Purdy returns at QB after producing over 2,200 yards and 16 TDs in 8 starts as a Freshman. Defensively, they should be solid once-again, and although the secondary will be a question mark, the hope is a strong front 7 will lessen the blow of breaking in new youth at cornerback. If all goes well, this group could even contend for a spot in the Big XII title game.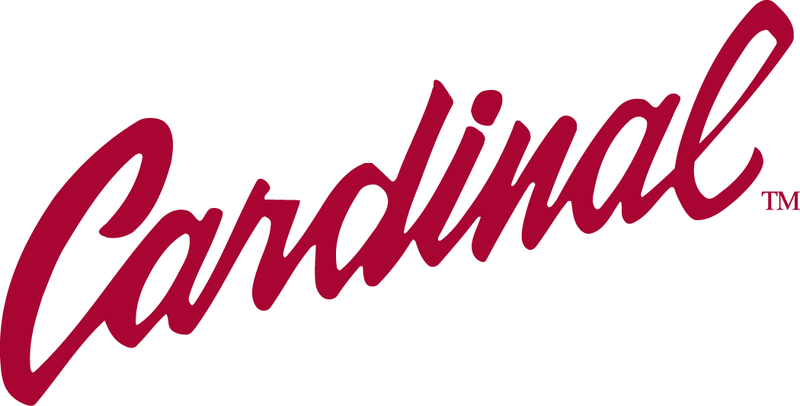 17 STANFORD
☆
It seems an though the Cardinal may be a bit undervalued heading into the season. Well many have them more in the 25-30 range, I believe they have the right combination of returning players & breaks in the schedule to allow for a potentially stellar season. Yes HB Bryce Love is tough to replace (739 yards, 6TD in an injury plagued SR year after going for over 2,100 yards as a JR), but they relied heavily on QB K.J. Costello as the season wore on, and he responded with over 3,500 yards and 29 TDs passing, against just 11 INT. The defense has holes as well, but legit star Paulson Adebo (2nd Team All-American in 18') at CB should help the transition. The opening to the schedule is certainly challenging, but at least games against Northwestern, Oregon, Washington, Cal, and Notre Dame all fall at home. A Sept 14th trip to UCF presents the toughest road game, but it appears to all add up to what could be an 8 or 9 win season.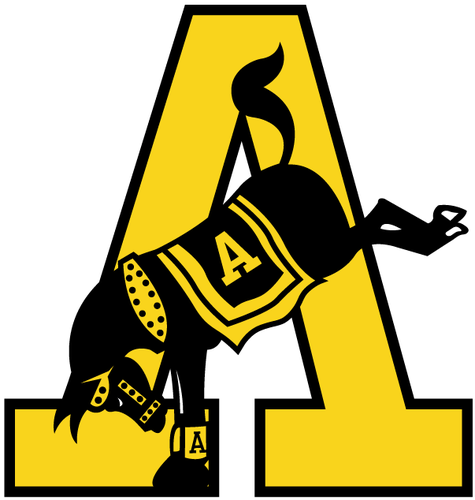 18 ARMY
☆
No need to adjust your spectacles, and no that's not a typo either, the Army Black Knights are slotted at #18 to start the season - and rightfully so. All head coach Jeff Monken has done in the last two years is produce back-to-back 10-win seasons for the first time in Army's illustrious program history, including a school-record 11 victories last season. The Black Knights managed to finish last year ranked for the first time since 1996, and 2019 could be even better believe-it-or-not. Yes, the schedule is certainly not the most daunting, but that doesn't mean they can't keep up with the big boys, just remember what they did to Oklahoma in Norman last September, where they led for most of the game & dominated the Sooners in virtually every category except the final score - falling 28-21 in Overtime. This year's marque battle is a Sept 7th trip to the Big House to face a highly-regarded Michigan squad. The return of QB Kelvin Hopkins has Army poised for another big season, and anything less than 10 wins heading into the season-ending showdown with Navy would be a bit of a disappointment.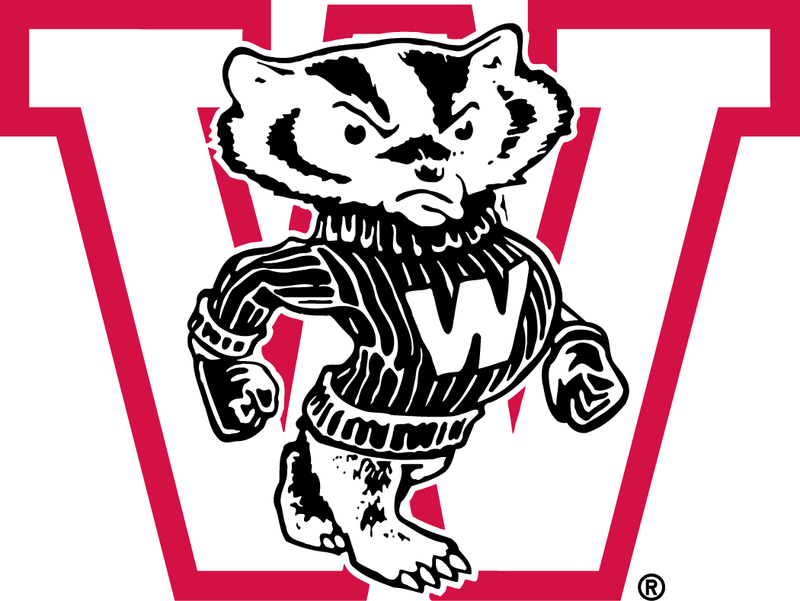 19 WISCONSIN

☆
The Badgers came into last season with one of the best offenses in program history - on paper at least anyway. Jonathan Taylor ran wild as was expected, but the experienced and talented offensive line had trouble living up to lofty expectations. Dismissals affected the receiving corps and QB Alex Hornibrook struggled mightily. The result was a preseason top 5 squad that limped to a 7-5 regular season. This year? Taylor returns as one of the Heisman frontrunners, and Hornibrook is gone, transferred to Florida State after regressing in his third year as a starter. The O-line has tons of experience to replace, but as always, Madison has plenty of big boys ready to step-in and pave the way for Taylor & co. The arrival of highly-touted blue-chip QB Graham Mertz also has Madison abuzz. On defense, they will rely heavily on LBs Chris Orr & Zack Baun to lead the way as they break in several new faces. The schedule features home games against Michigan & Northwestern to start Big 10 play, and also features road games at Ohio State & Nebraska. It won't be easy, but the Badgers are in-line for a bit of a bounce-back year.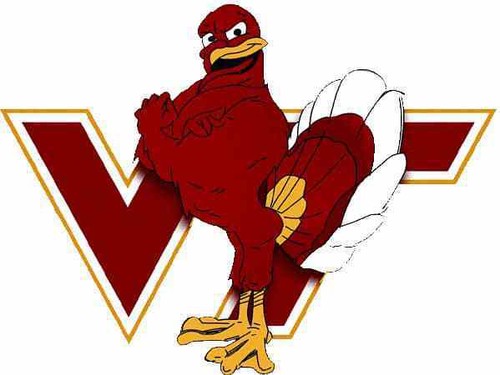 20 VIRGINIA TECH
☆
The Hokies are hoping to forget 2018's campaign, which of course featured a shocking early-season loss as massive favorites at Old Dominion & ended with a disappointing 6-7 record. Ryan Willis returns at QB after filling in for Josh Jackson, and actually performed admirably as a fill-in (24TD/9INT). They open the season with a tricky road ACC game at Boston College, but then will play 5 of their next 6 at home. Mid-season trips to Miami FL and Notre Dame won't be easy to navigate, and a season-ending showdown at rival Virginia could have huge implications on the ACC Title game. That being said, the defense should be improved, the offense returns enough to be optimistic about, and the schedule allows for several winnable home games, all adding up to what could be an 8 or 9-win season for the Hokies.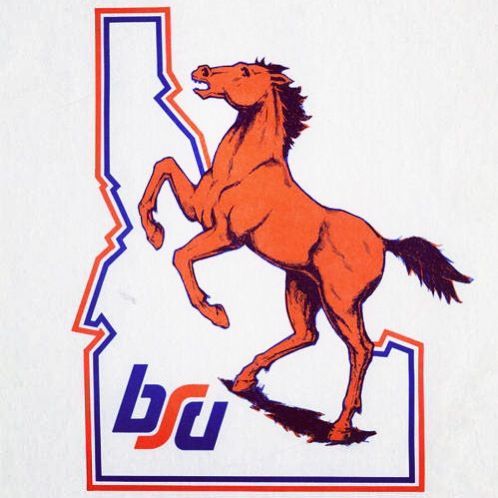 21 BOISE STATE

☆
Long-time starter at QB Brett Rypien is gone, and there is a big hole to replace at running back as well, but the Broncos' D has the potential to be one of the best in the nation. They have one of the country's best pass rushers in Curtis Weaver, who has 20.5 career-sacks already after starting as both a Freshman & Sophomore. They open with a bit of a daunting road game at Florida State, however the Seminoles are largely an unknown heading into this season after a disappointing 2018 campaign. The schedule is very manageable from there, until a late-season showdown @ Utah State. It all adds up to the Broncos' having a legitimate shot at being the top- ranked group of 5 team at season's end.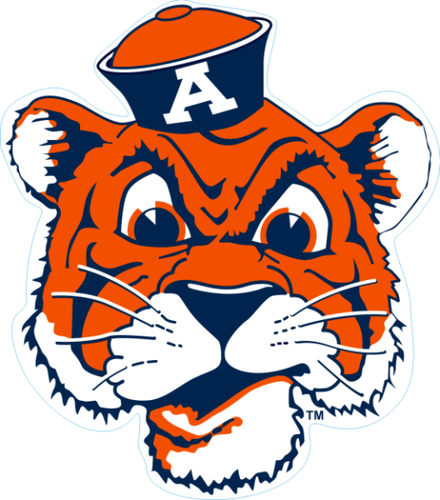 22 AUBURN

☆
After a disappointing 8-5 2018 campaign that featured three losses by 14 points or more, head coach Gus Malzahn & the Tigers are looking for a bounce-back year. It won't be easy without QB Jarrett Stidham for an offense that already struggled a year ago with Stidham at the helm. The running game needs to improve significantly, or it could be another long season for the Tigers. The good news is they are absolutely stacked on the defensive side of the ball. Nick Coe (13.5 tackles for loss, 7.0 sacks) is back to lead the D, and is joined by DT Derrick Brown (10.5 TFL, 4.5 sacks) & SR DB Daniel Thomas (74 total tackles, 2 INT, 2 FF, 2 FR) giving the Tigers plenty of talent at all three levels. The schedule presents numerous challenges, starting right off the bat with Oregon, and features road games at Texas A&M, Florida, and LSU. Home games at the end of the season against Georgia & Alabama will go a long way in determining if 2019 is in-fact a "bounce-back" year for the Tigers.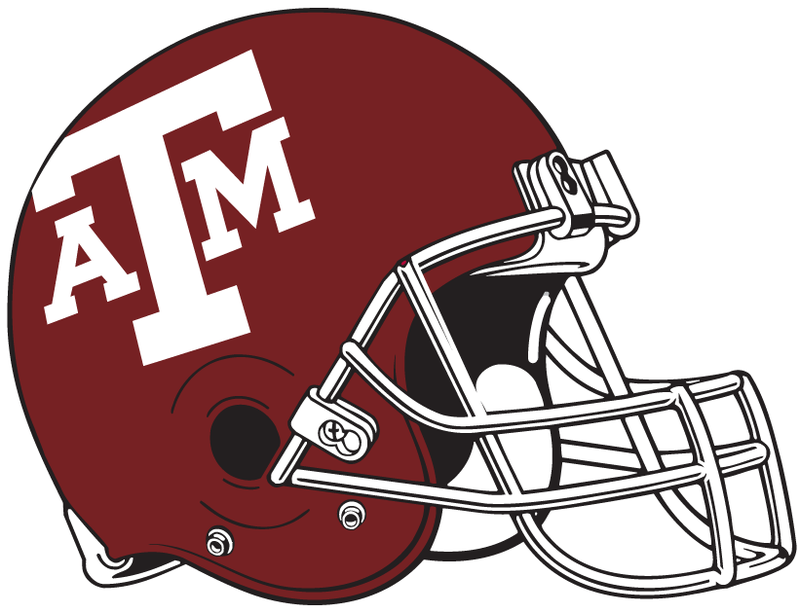 23 TEXAS A&M
☆
There is a lot to be excited about in College Station heading into the 2019 season after a stellar 9-4 campaign a year ago. Jimbo Fischer has plenty to work with, but the biggest hurdle for the Aggies may be the daunting schedule ahead of them. While many have A&M as high as #10, an early-season road game @ Clemson, along with home games against Auburn & Alabama are tough enough to navigate. Throw-in brutal back-to-back road games to end the year at Georgia & LSU, and the top 10 seems a bit overly optimistic. 8 wins would be an accomplishment against that brutal slate, and therefore, the Aggies are slated at 23.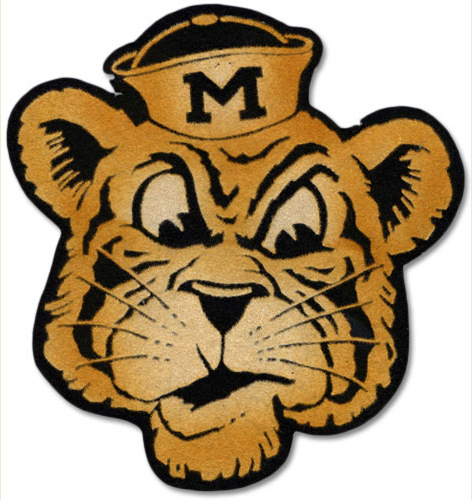 24 MISSOURI

☆
Despite losing prolific QB Drew Lock to the NFL, there is a lot to be optimistic about if you're a Tigers fan. First off, former Clemson starter Kelly Bryant steps in at QB, and has a high-powered offense around him to work with. Under-the-radar WR Jonathan Johnson (who has at least 700 yards receiving & 5 TDs in each of the last two seasons) leads a solid group of wideouts. Secondly, they have a very favorable schedule with 5 of their first 6 games all at home. They should be favored in each of their first 8 games overall, heading into a showdown @ Georgia on Nov 9th. The defense will be the wildcard in the equation, but this team has the potential to improve on last year's solid 8-5 output.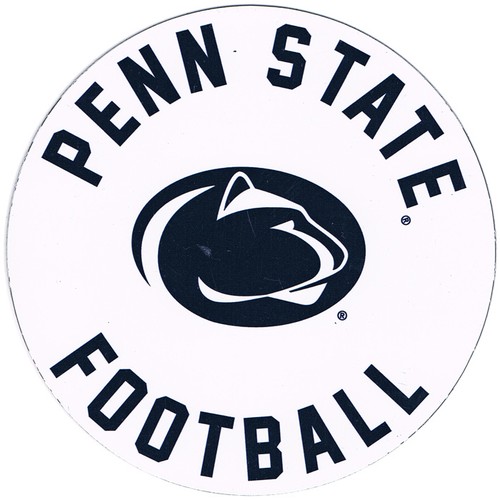 25 PENN STATE

☆
The Nittany Lions are another intriguing team heading into the 2019 season. Last year they withstood the loss of standout HB Saquon Barkley to the NFL, and managed another 9-win season. However, after losing long-time starting QB Trace McSorley, there are major question-marks surrounding the offense. The defense should be very, very good however, where an experienced & talented trio of linebackers leads the way. While I've seen PSU as high as #10 and generally landing around #15, I believe a difficult road slate (they play Iowa, Minnesota, Ohio State, and Michigan State all on the road) will limit their ability to get to 10 wins and crack the top-10. Taking advantage of a soft opening-slate (Idaho, Buffalo, Pitt all at home) to start the season is a must.
-
NEXT:
-
MICHIGAN STATE, MIAMI (FL), TCU, BAYLOR, HOUSTON, UTAH STATE, KENTUCKY, TEMPLE, APPALACHIAN STATE, OKLAHOMA STATE, TULANE, NORTHWESTERN, IOWA, PURDUE, CAL