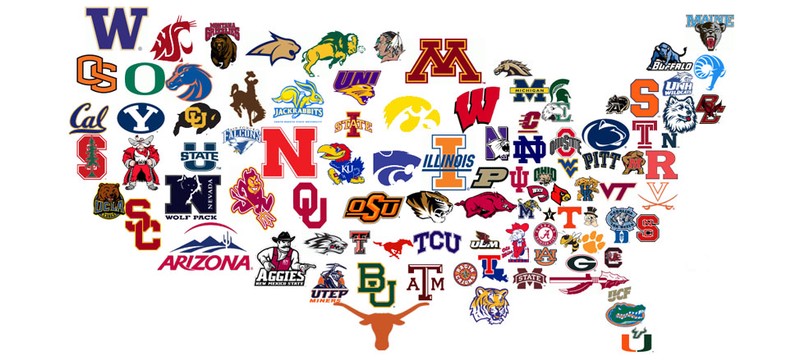 Welcome back everyone! To say we had a busy day in the world of college basketball yesterday would be an understatement. There was a plethora of action throughout the day & night from all across the country. There were some major impacts on the perspective NCAA tournament "bubble", as well as several key victories for teams looking to bolster their resumes as we turn the calendar to March. Get ready, there is plenty to cover as always so let's jump right into it!

-
We start with a pair of teams who played themselves off of the "bubble" in a good way - at least for the time being. Providence College had been one of the hottest teams in the country heading into yesterday's big road showdown @ #12 Villanova. All the Friars did was gut-out a 58-54 victory on the road to give them 6 wins in their last 7 games, with all 6 of those victories qualifying as 'Quad 1' wins. Furthermore, 3 of those were on the road, and 5 out of the 6 were against teams ranked in the top 25. PC now has an impressive 8-8 mark in "Quad 1" games this season, and are tied with Wisconsin for second most Quad 1 victories in the country.
-
Despite some early season struggles, this team is on fire at the right time. At 10-6 in a very difficult Big East, and with a handful of impressive road victories in their back pocket as well, the Friars have played themselves firmly into the field and should be somewhere in the 9-10 seed range.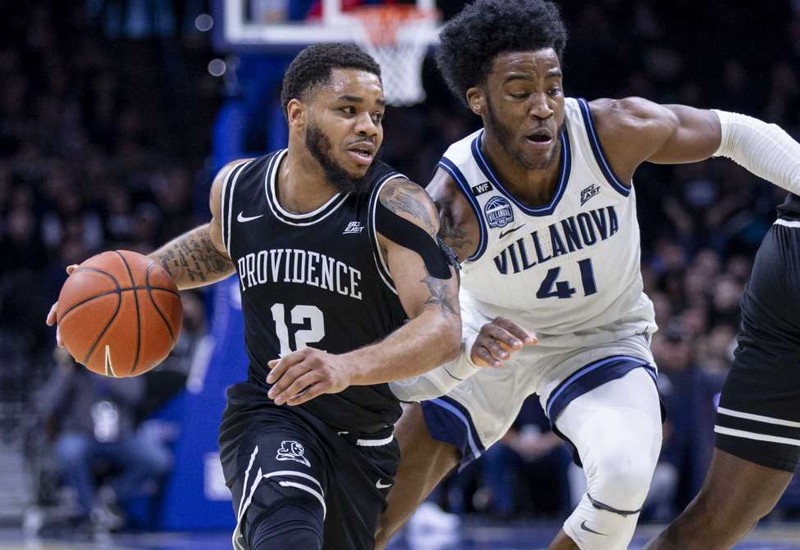 Joining the Friars are the Oklahoma Sooners. OU got a big 11-point victory on the road over #20 West Virginia. The Mountaineers are fading quickly, but the metrics still love them with a NET of 21 & SOS of 14. Yesterday's win gives the Sooners a sweep of WVU for the season, and back-to-back wins over teams ranked in the top 25 after knocking off #22 Texas Tech by 14 on Tuesday. The pair of impressive wins has played the Sooners up to the 9-line, and just like Providence, firmly into the projected field for the time being.
-
Meanwhile, Rutgers continues to struggle as of late, and despite the strong metrics, needs to get back to winning games. They've lost three straight (to Michigan, Wisconsin, and Penn State), and while none of those are "bad" losses, at some point the committee is going to look past the 17-1 home record and see a team that has struggled mightily on the road (1-10 in road/neutral court games), and has had a hard time getting quality wins as the league schedule has gotten more difficult in the back end. The Scarlett Knights are safely in for now, but have drifted all the way back to "last four bye" territory. Beat Maryland at home on Tuesday, however, and they can once again feel at ease about their tournament prospects.
-
Now we move on to the team that has made the biggest move of any over the past two weeks - the UCLA Bruins. After a painfully slow start to the nonconference, they have come on extremely strong in Pac-12 play, and are now sitting atop the conference at 12-5 in league play. They've won 7 consecutive games, including at Colorado, at Utah, and at Arizona. After rallying behind a 42-31 second half last night to down Arizona, they now have season sweeps of both Colorado & Arizona - two Pac-12 teams that are firmly in the tournament.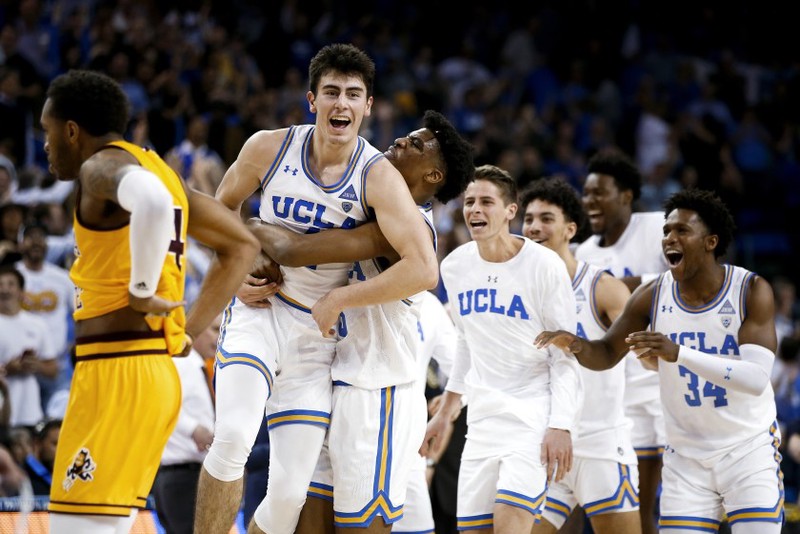 The metrics are still rather pedestrian for the Bruins, but at some point, you have to look at the resume, and what they've done in league play has been incredibly impressive. What they've done over the last 3 weeks is far better than any other "bubble" team, and for those reasons, they would be in as an 11-seed at the moment. Arizona State has dropped 2 of 3, including a loss at these same Bruins, which has dropped them from a 10 to last four in territory.
-
Speaking of the "last four in", the Sun Devils are joined by Cincinnati and Wichita State out of the American Athletic, as both have remained right on the cut-line, and the Indiana Hoosiers, who can't seem to string together a couple of wins in a row to help strengthen their case. Indiana is getting a big boost from their #17 strength of schedule, but with a NET of 55, they still have plenty of work to do. Today's game at Illinois is a big one to say the least. The opportunity for a 'Quad 1' road win against a team that will be in the tournament can't come at a better time for the Hoosiers.
-
That brings us to a couple of teams that have now left themselves with maybe a bit too much work to do. Georgetown went from seemingly in, back to the "bubble", to firmly out in the span of the last two weeks. A 10-point home loss to Providence, followed by a loss at DePaul, and blowout loss at Marquette, has left the Hoyas at just 5-10 in Big East play. The NET rating has also dropped to 59, placing them on the very outer edges of the "bubble", and most likely with too much work to do.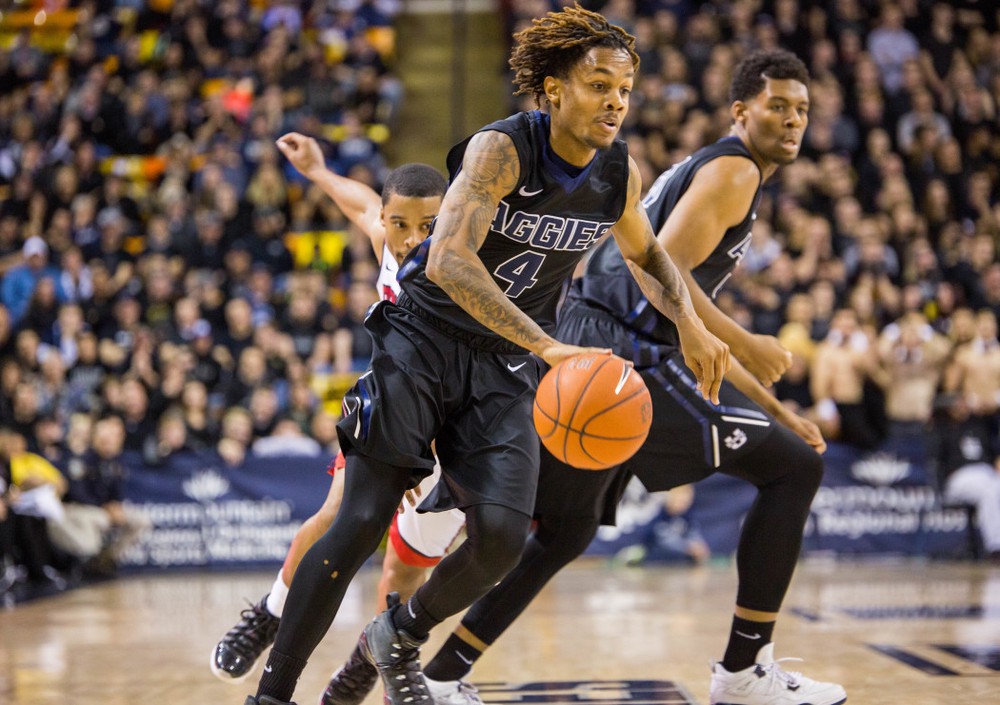 Utah State was another team flirting with the cut-line, and just needed to keep winning to have a chance at an at-large bid. The Mountain West is serving up San Diego State of course for a "marque" win opportunity, and that is it. Unfortunately for the Aggies, they lost at New Mexico last night, and while the untimely L doesn't eliminate them, it's going to make their case much more difficult. After getting swept by SDST, they might have to take down the Aztecs in the MWC tournament to have a shot at getting in.
-
Some teams have now concluded their regular seasons, and with most just having a couple of games left, the stakes are getting higher & higher. Without further ado, here is a look at the current NCAA tournament "Bubble" as we flip the calendars to March, and get ready for all of the "madness" that comes with it:
-
THE "BUBBLE"
------------------------
*Team, (conference record, overall record in parentheses), NET ranking, SOS ranking
-
Last 4 Byes:
-------------------
RUTGERS (9-9, 18-11) 35/30
UCLA (12-5, 19-11) 75/71
RICHMOND (12-4, 22-7) 48/93
XAVIER (7-8, 18-10) 45/35
-
Last 4 In:
---------------
CINCINNATI (11-4, 18-9) 53/70
WICHITA ST. (9-6, 21-7) 47/73
INDIANA (8-9, 18-10) 55/17
ARIZONA STATE (10-6, 19-10) 50/44
-
First 4 Out:
------------------
N.C. STATE (9-9, 18-11) 54/48
MISSISSIPPI STATE (10-6, 19-10) 52/53
PURDUE (8-10, 15-14) 34/8
STANFORD (8-7, 19-9) 30/77
-
Next:
---------
TEXAS (8-8, 18-11) 58/32
ALABAMA (8-8, 16-13) 40/37
TULSA (12-4, 20-9) 83/92
UTAH ST. (12-6, 23-8) 38/87
MEMPHIS (9-7, 20-9) 60/83
----
Chris Elgersma
-
You can find me on IG & YouTube @sportsguychris
-
I'll be providing weekly top 25 rankings, NCAA tournament projections, and "bubble" assessments as we get closer to the Big Dance. Be sure to check back for plenty of college hoops coverage & everything else in the world of sports!