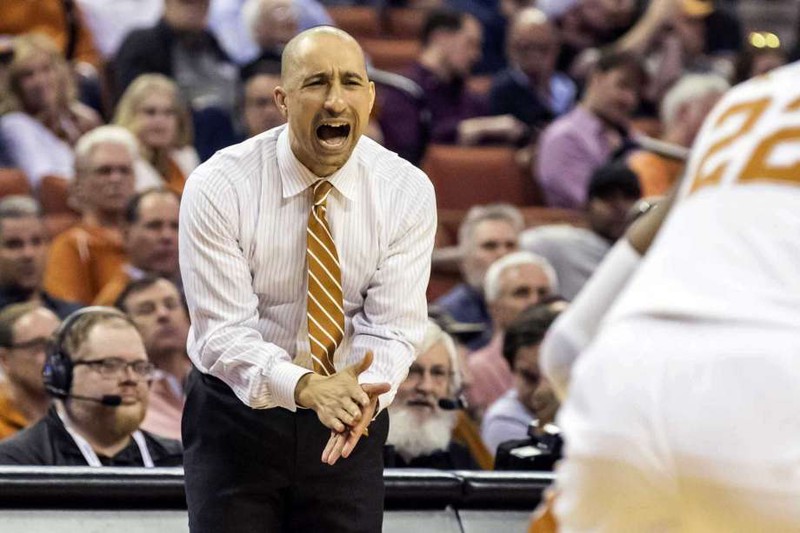 Welcome back all! It was another very busy night in the world of college basketball, especially as it pertains to the perspective NCAA Tournament "bubble". There were several "bubble" teams in action last night. Some picked up huge victories, while others missed massive opportunities to stay relevant in the "bubble" picture as the regular season quickly draws to a close. As always, there is plenty to cover, so let's jump right into it:
-
We start at the top of the top 25, where #3 Dayton was in action at Rhode Island. The game was a huge one for the Rams, as URI came in struggling as of late. With just 1 - 'Quad 1' victory on the resume, the opportunity to take down the Flyers, who have only lost 2 games all season long, and not a single game within A-10 play, was a big one to say the least. Unfortunately for Rhode Island, they were unable to keep up with an impressive offensive performance from the Flyers and fell behind early, trailing 46-30 @ the half. They never recovered, and Dayton cruised to an 84-57 blowout. The fact that the Rams weren't even competitive really hurts their at-large chances, and the loss dropped them from "Last 4 In" to out of the field and all the way back to the "Next" category.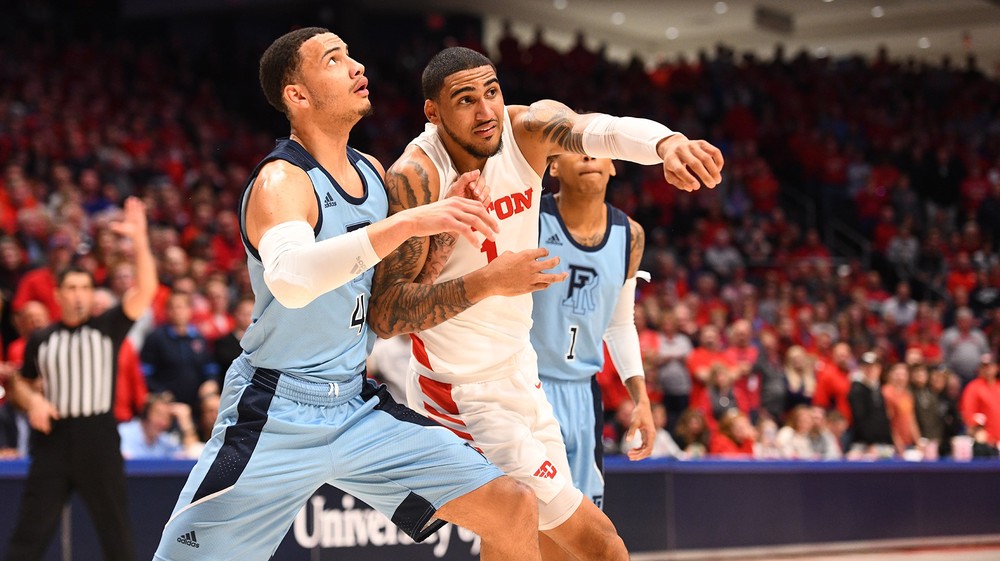 URI wasn't the only team to miss out on a massive opportunity last night. Georgetown was in action, and barely clinging to "bubble" life ahead of their visit to #11 Creighton. The Hoyas have been decimated by injuries for most of the season, and the latest rash of injuries have really affected their ability to keep up with teams down the stretch. Despite being undermanned, they've been able to stay in the "bubble" conversation, thanks to some very solid metrics, but after last night's 91-76 setback, their "bubble" has officially burst. At just 5-12 in the Big East and 15-15 overall, there just aren't enough victories - and opportunities - to be able to play themselves into the field. Credit to Patrick Ewing for keeping them in the conversation for this long.
-
Staying within the Big East, Xavier was visiting Providence in another game with massive "bubble" implications. The Friars came in on an absolute tear as of late, and they stayed hot, grinding out an 80-74 victory that now has them firmly in the field. At 11-6 in a very difficult Big East, and 18-12 overall, with a plethora of 'Quad 1' wins, and victories over projected NCAA tournament teams, the Friars should be sitting as a 9, or 10-seed at worst. For the Musketeers, the loss drops them from "Last 4 Bye" territory to "Last 4 In". The metrics are still solid enough, but the X will want to win 1-2 more games to feel a bit more comfortable come Selection Sunday.
-
Moving along to the SEC, where we had a big showdown between LSU & Arkansas. The Razorbacks had an opportunity to pickup a victory over a projected tournament team, and they did just that. They dominated the Tigers for most of the game, opening up a 20-point second half lead at one point, before prevailing 99-90. It was an impressive offensive performance for the Hogs, at exactly the right time. The victory now has them at 19-11 overall, and with solid metrics (43 NET, 50 SOS), it might be enough to overcome the less-than-stellar conference record (7-10 in SEC play). Nonetheless, they do have a solid resume, and are now right back into the middle of the "bubble" mix.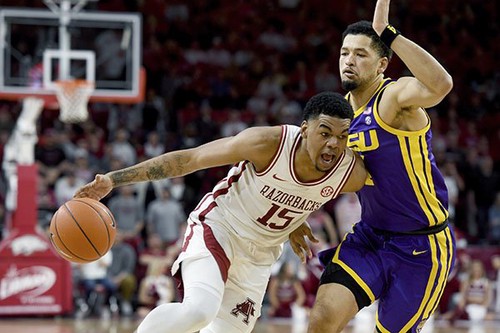 Lastly, Indiana prevailed at home over Minnesota, and while the victory doesn't necessarily punch the Hoosiers' ticket to the Big Dance, it should help them feel a little better about their prospects. The win moved them up from "Last 4 In" range to "Last 4 Byes". The loss, meanwhile, ended any fleeting hopes that the Golden Gophers may have still had for an at-large bid. Minnesota's "bubble" has officially burst, but they are a solid enough team that has lost numerous close games this season to be able to cause some potential headaches next week in the Big TEN tournament.
-
Finally, Tulsa got another victory within AAC play, and are now at 13-4 in league play, and are actually a 1/2 game ahead of Houston for first place. While the metrics are still lacking, the strong conference record, and 21-9 overall mark have them still clinging to "bubble" relevancy.
-
It was a busy night, and there was plenty of movement on the "bubble", but we made it through. After last night's games (March 4th), here is how I currently see the NCAA Tournament "bubble":
-
THE "BUBBLE"
---------------------
-
*Team followed by conference record & overall record in parenthesis, NET ranking/SOS ranking
-
Last 4 Byes:
-----------------
✩UCLA (12-5, 19-11) 76/72
✩RICHMOND (13-4, 23-7) 45/94
✩WICHITA ST. (10-6, 22-7) 44/74
✩INDIANA (9-10, 19-11) 54/16
-
Last 4 In:
-------------
❊XAVIER (8-9, 19-11) 42/32
❊ARIZONA STATE (10-6, 19-10) 49/47
❊STANFORD (9-7, 20-9) 25/76
❊TEXAS (9-8, 19-11) ♨ 55/31
-
First 4 Out:
---------------
PURDUE (9-10, 16-14) 32/5
ARKANSAS (7-10, 19-11) 43/50
CINCINNATI (12-5, 19-10) 50/65
N.C. STATE (9-10, 18-12) 58/42
-
Next: (In Order)
---------------------
RHODE ISLAND (12-5, 20-9) ❄ 56/84
UTAH STATE (12-6, 23-8) 38/90
MISSISSIPPI ST. (10-7, 19-11) 52/53
TENNESSEE (9-8, 17-13) 57/36
MEMPHIS (9-7, 20-9) 65/81
DUQUESNE (11-6, 21-8) 88/109
FURMAN (15-3, 25-6) 68/121
TULSA (13-4, 21-9) 75/91
-
"Bubble" Burst:
--------------------
✖ALABAMA (8-9, 16-14) 51/45
✖GEORGETOWN (5-12, 15-15) 62/33
✖TCU (7-10, 16-14) 89/49
✖MINNESOTA (7-12, 13-16) 47/4
-
As always, I appreciate the support and would love to get your thoughts in the comments section below - who are your last 4 teams in as of today?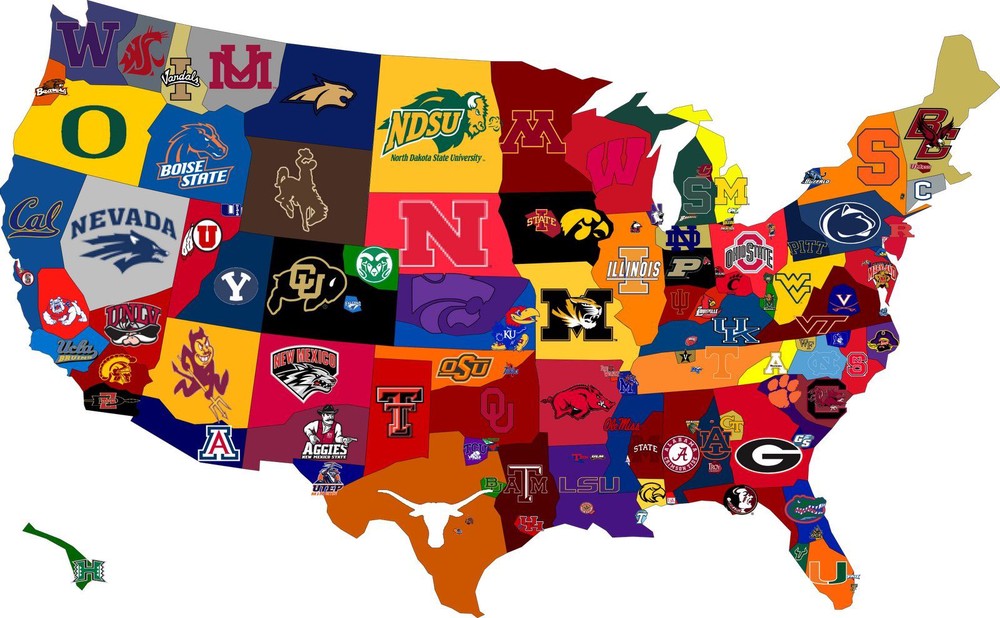 ----
Be sure to checkout today's video with a full "bubble" rundown!:
-
https://youtu.be/oY-3w_gEuFI

-
Chris Elgersma
-
You can find me on IG & YouTube @sportsguychris
-
I'll be providing weekly top 25 rankings, NCAA tournament projections, and "bubble" assessments as we get closer to the Big Dance. Be sure to check back for plenty of college hoops coverage & everything else in the world of sports!