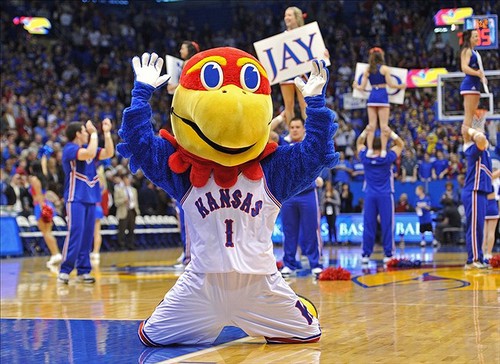 Welcome back all, it is that time of year again. The Super Bowl & football season have come to a close, and much of the country is enveloped in the "dog" days of winter if you will. While the temperature may be dropping outside, the college hoops season is just starting to heat up!
-
I'll have plenty of college hoops coverage to get you through, including my weekly top 25 rankings, but for today, we take a look at the top 10 teams in the nation through the first weekend in February. Here is my first edition of the @sportsguychris College Hoops Top 10 Power Rankings:
-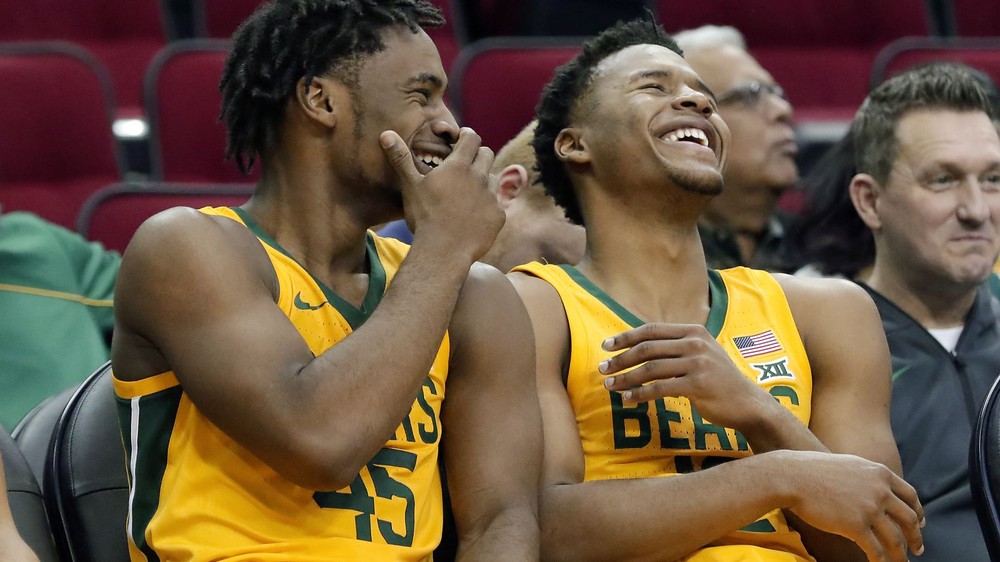 1) BAYLOR (20-1)

NET (2) RPI (6) SOS (10)
-
The Bears have one of the more impressive non-conference resumes of any team out there. A neutral floor victory over Villanova, along with home wins over Arizona & Butler, and a road victory at Florida, gives Baylor an impressive quartet of key victories outside of Big XII play. Within the Big XII, they have yet to lose and have already played & won what will most likely be their most difficult league game - a 12-point triumph at Kansas.
-
2) KANSAS (19-3)
NET (4) RPI (1) SOS (1)
-
The Jayhawks sport the top RPI & SOS in the land, and have impressive non-conference wins over Dayton, Colorado, & Tennessee. Within the Big XII they have already swept Texas, and have home victories over West Virginia & Texas Tech. There is a lot to like once again in Lawrence, the only thing keeping this team from the top-spot is their 67-55 home loss to Baylor.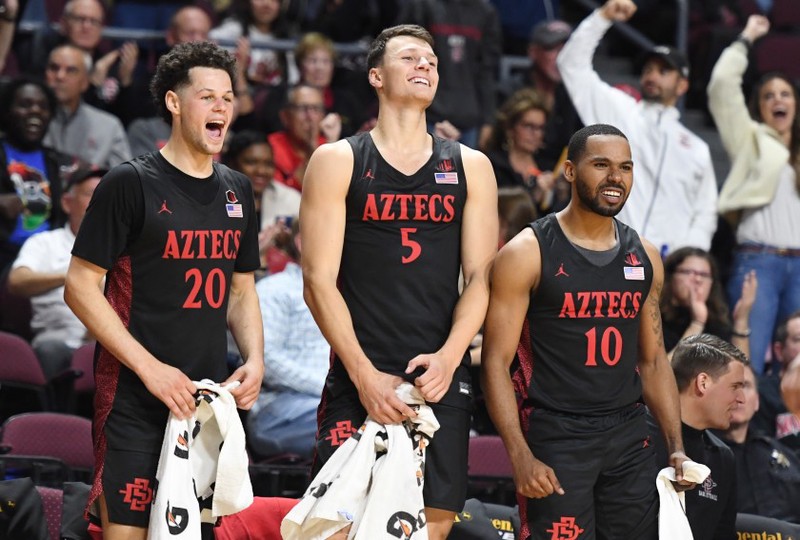 3) SAN DIEGO STATE (23-0)
NET (1) RPI (12) SOS (74)
-
Surprise, surprise - the nation's final remaining unbeaten team is ... The SDST Aztecs? Yes that is correct, the 23-0 Aztecs have the top "NET" rating of any team out there, meaning they are extremely efficient all-the-way-around. The Mountain West isn't exactly serving up quality, resume-building opponents, but SDST does have a blowout win of the one team that offers something close to a quality win - Boise State. They do have a pair of impressive non-conference wins though - a 29-point rout of Creighton & 10-point victory over Iowa in the Continental Tire Las Vegas Invitational Thanksgiving Holiday Tournament suggesting this team is very much for real despite the lackluster SOS numbers.
-
4) GONZAGA (23-1)
NET (3) RPI (20) SOS (47)
-
The Zags are cruising along yet again in the West Coast Conference (which is yet again, serving up nothing in terms of quality wins). They once again did the best they could in the non-conference slate, however. A one-point victory over Oregon is their best to date, but they also have victories over Arizona & Washington. Routs of Texas A&M and UNC have lost some of their muster as both have struggled. Their lone-loss, 82-64 to Michigan, is also not holding up as well thanks to the Wolverines struggling in Big TEN play. That being said, the Zags appear poised for another run at a top seed.
-
5) LOUISVILLE (19-3)
NET (7) RPI (7) SOS (22)
-
At 10-1 in league play, and sitting atop the ACC, the Cardinals already own a 6-point win @ Duke, and a 20-point win @ NC State. Along with solid metrics - #7 in both NET & RPI & #22 strength of schedule - UL is looking to push for a possible 1-seed. The resume will come mainly from within the ACC, as their best non-conference win is a 15-point home victory over Michigan. They lost their other two noteworthy non-league games- @ Texas Tech & @ Kentucky. With the ACC not nearly as strong as normal, there is still plenty of work to do for Louisville if they are to garner a top-seed come tournament time.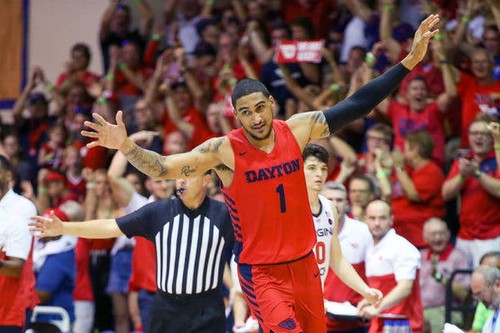 6) DAYTON (20-2)
NET (5) RPI (9) SOS (59)
-
The Flyers have maneuvered through a very solid A-10 thus far unblemished, and while the non-conference isn't overflowing with marque wins, they do have impressive blowout victories over Georgia & Virginia Tech. Their two losses are not "bad" ones by any means- a 6-point loss to top 5 Kansas & a 78-76 loss to a top 25 Colorado squad.
-
7) DUKE (18-3)
NET (6) RPI (3) SOS (6)
-
The Blue Devils own impressive metrics from top-to-bottom, ranking in the top 6 in NET, RPI, and strength of schedule. They also own a pair of massive non-conference wins in victories over Kansas & Michigan State. The ACC is down a bit this year, and the Dukies still have the most difficult portion of their league schedule to maneuver through, but for now a 7-point loss at a fading Clemson team, keeps them just behind Dayton.
-
8) FLORIDA STATE (19-3)
NET (15) RPI (8) SOS (27)
-
There is a lot to like about this FSU squad - most notably a 13-point road victory at 1st place Louisville. Solid metric ratings, especially RPI (8), also help. The non-conference isn't necessarily littered with marque victories, but wins over Florida, Tennessee, and Purdue are solid. Losses at Indiana & at Virginia won't count too much against them either.
-
9) AUBURN (19-2)
NET (18) RPI (4) SOS (55)
-
The Tigers own victories over Kentucky, Georgia, N.C. State, and Iowa State. The problem is, despite the sparkling record, that is about it for a resume. They also own back-to-back blowout losses at Alabama & at Florida. The RPI loves Bruce Pearl's bunch, the jury is still out in terms of just how good this team actually is.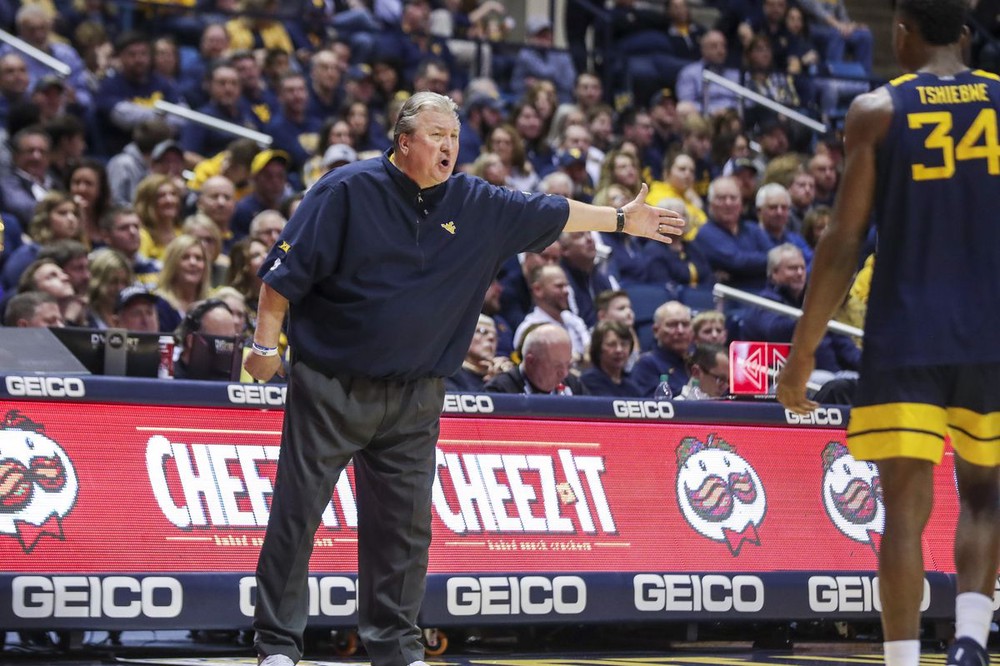 10) WEST VIRGINIA (17-4)
NET (9) RPI (2) SOS (12)
-
If it wasn't for a pair of disappointing losses in Big XII play (@ K-State by 16 & @ Texas Tech), the Mountaineers would find themselves much higher up this list thanks to some very impressive metrics. The RPI loves WVU (#2), and with the #12 strength of schedule, Bob Huggins once again appears to have "Press" Virginia right back in the mix. Non-conference victories over Ohio State, Wichita State, and Northern Iowa shouldn't be overlooked either - all three could be tournament teams.
-
NEXT:
-
VILLANOVA (17-4), SETON HALL (16-5), BUTLER (17-5), MARYLAND (17-4)
----