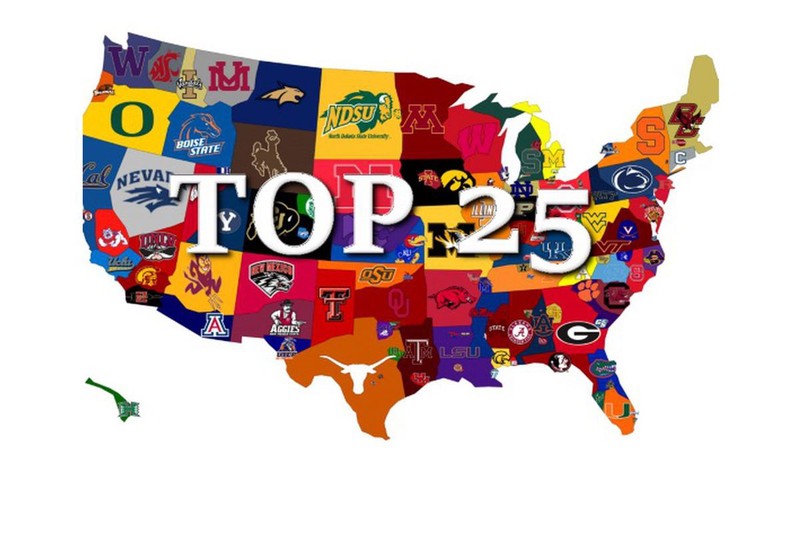 College Hoops Top 25 2nd Edition: A New Face at the Top
Welcome back to the world of college hoops! The football season has come and gone and now the focus of the sports world shifts primarily to basketball. The NBA trade deadline is around the corner, and NCAA basketball is in the heart of conference play. Each week more and more teams are emerging as potential contenders, and each day offers another chance for perspective tournament teams to build their resume for the selection committee. In this week's top 25, we have plenty of movement at the top this week as the top 10 teams in the rankings all shuffled at least one position.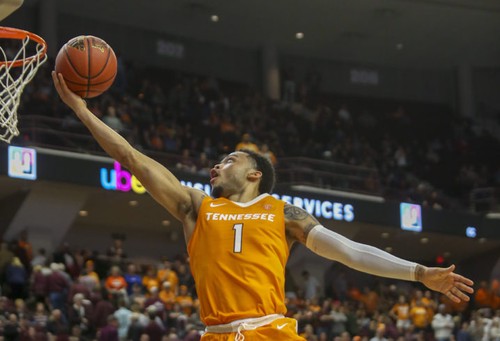 With the former top squad in the land stumbling this past week, Tennessee took advantage and moved up to claim the #1 ranking. The Volunteers have been impressive to date, and are one of just four teams in the nation with just 1 loss. The Vols sport an RPI of 6 and strength of schedule (SOS) of 16. It all adds up to the top spot in this week's top 25. They are followed by the Duke Blue Devils, who continue to look impressive, none-more-so than in their last contest this past weekend, when they routed potential tournament team St. John's by 30. Right behind the Blue Devils are fellow ACC foe Virginia, who boasts only one loss to date - by 2 points to the Dukies. The Zags jumped up two spots and are back into the top 5, coming in at #4 this week. Mark Few's team looks just as strong as ever and are in contention for a #1 seed once again. Rounding out the top 5 are the Michigan Wolverines, down 4 spots after a 15-point loss at Iowa on Friday.
The Nevada Wolfpack just keep winning and are now 21-1 and in the #6 spot. They are followed by the surging Kentucky Wildcats, who shot up two spots to #7. John Calipari's young squad appears to be rounding into form nicely as the season has progressed. Rounding out the top 10 are Michigan State at 8, down 3 spots after losing at home to Indiana this past week, North Carolina up a spot to 9, and lastly, Kansas who rounds out the top 10, down 3 spots to #10. The Jayhawks have the top RPI in the country, but have suffered 5 losses, and are just 2-3 in their past 5 games overall. Included in those losses is a set-back at lowly West Virginia, who is just 10-13.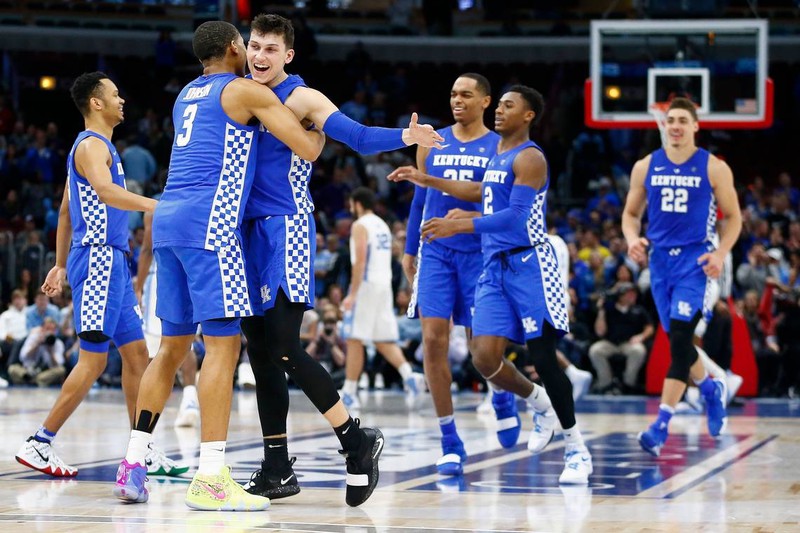 The Houston Cougars remained at #11 for now, but are now 21-1 and closing in on the top 10. With a surging RPI (now up to #5), the Cougars are close to breaking into the top 10 or even top 5. They are followed by Marquette, Villanova, and Purdue who all stayed put at 12-14, respectively. Virginia Tech rose two spots to #15, and are followed by Louisville, who sits right in the middle of the mix in a jumbled ACC. Iowa State and Kansas State are both tied atop the Big 12, and are #17 & 18 this week, respectively.
Rounding out the top 20 are Wisconsin up two spots to 20 following a big win over Maryland in Big TEN play this past week. Texas Tech split a pair of games last week and slid down one spot to 21. The Iowa Hawkeyes are the one new entry into the top 25 this week, checking in at #22 following their huge blowout of Michigan on Friday. Finishing off this week's top 25 are Maryland, Florida State, and Cincinnati. There was plenty of movement throughout this week, without further ado, this week's college hoops top 25: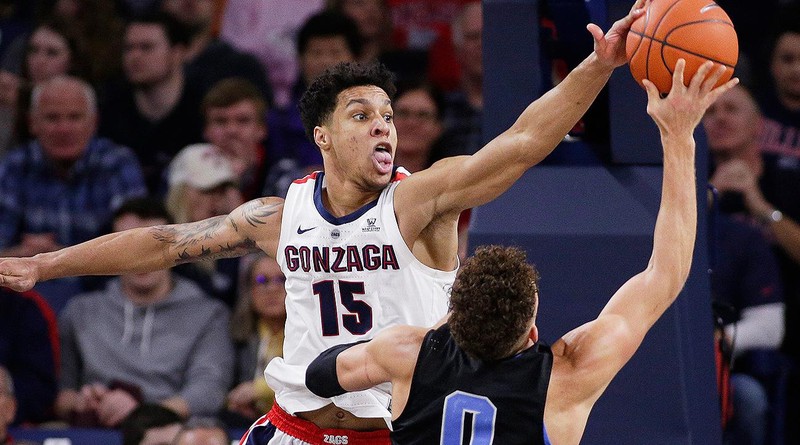 TOP 25
1 TENNESSEE (20-1)
2 DUKE (19-2)
3 VIRGINIA (20-1)
4 GONZAGA (21-2)
5 MICHIGAN (20-2)
6 NEVADA (21-1)
7 KENTUCKY (18-3)
8 MICHIGAN STATE (18-4)
9 NORTH CAROLINA (17-4)
10 KANSAS (17-5)
11 HOUSTON (21-1)
12 MARQUETTE (19-3)
13 VILLANOVA (18-4)
14 PURDUE (16-6) -
15 VIRGINIA TECH (18-4)
16 LOUISVILLE (17-6)
17 IOWA STATE (18-5)
17 KANSAS STATE (16-5)
19 LSU (18-4)
20 WISCONSIN (16-6)
21 TEXAS TECH (18-5)
22 IOWA (17-5) *
23 MARYLAND (17-6)
24 FLORIDA STATE (16-5)
25 CINCINNATI (19-3)
* - new to the rankings this week
dropped out: 20 Buffalo (19-3)
The next group of teams just outside the top 25 are: Washington (18-4), Mississippi State (16-5), Buffalo (19-3), Minnesota (16-6), UCF (16-4), St. John's (16-6), and Wofford (19-4).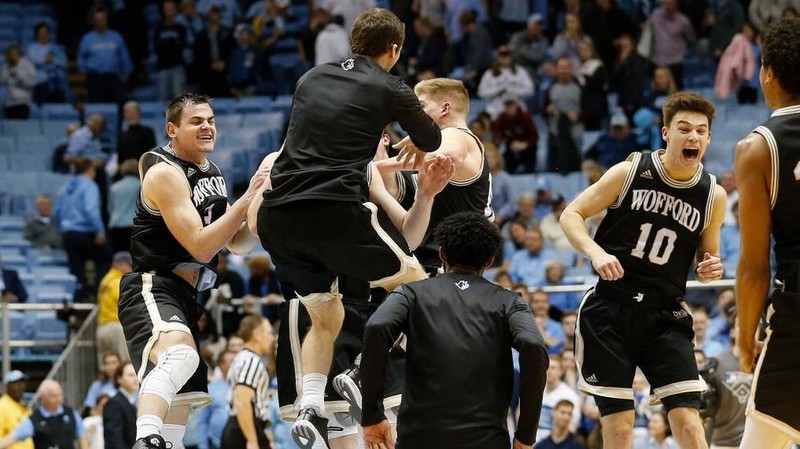 Don't sleep on Wofford, the mid-major is unbeaten in Southern Conf. play (11-0), [and the conf is much better this year than one would expect] played a difficult non-conference schedule (losses to Kansas, Oklahoma, Mississipp State, and UNC; blowout win over South Carolina), and are streaking at the right time.
Looking a head to this week, there is plenty of action of ahead of us as always. Wisconsin visits Michigan this Saturday in a big showdown in the Big TEN, and Marquette and St. John's will do battle in the Big East tonight. Enjoy all of the college hoops action this week and see you again next time with another updated top 25!