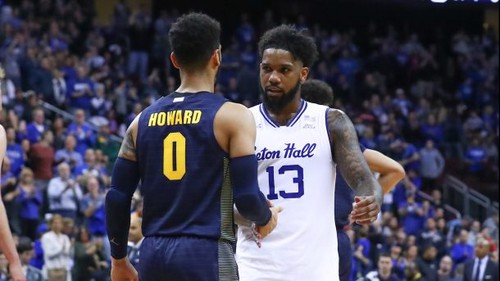 Welcome back all! As the college hoops season continues to move along, and conference play heats up around the country, it's the perfect time to check-in on the National Player of the Year Award race.
-
This season, in particular, appears to be completely wide-open as there doesn't seem to be a general consensus as to who the very best teams are. Of course, Baylor, Kansas, Gonzaga, Duke, Louisville, and even San Diego State & Dayton have seemed to separate themselves a bit from the rest of the pack - to this point at least.
-
With the lack of a clear-cut front-runner, and some of the traditional blue bloods either struggling (North Carolina), or engulfed with inconsistency (Michigan State & Michigan), there is also a lack of a clear front-runner in the National POY discussion. Last season, Duke's Zion Williamson made the choice easy, but this season not quite as much.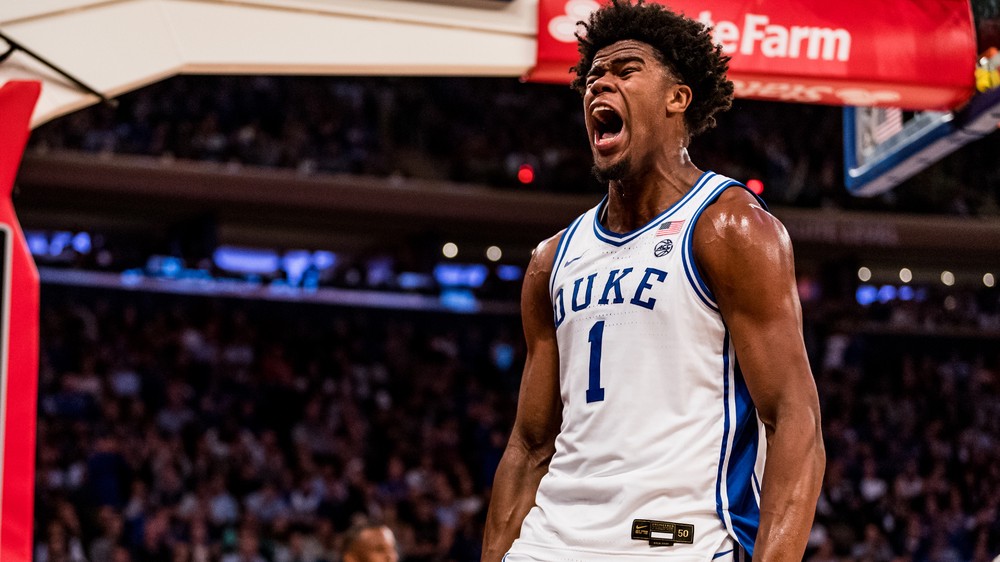 The Blue Devils once again have a player in the forefront of the POY debate in freshman standout Vernon Carey Jr. The Dukies got a huge win in the ACC last night when they took down Florida State. Carey played just 19 minutes, but managed to turn in a double-double with 10 points & 10 boards.
-
He's averaging a very solid 17.5 points per game, 8.9 boards, and 1.5 blocks per contest. He's also shooting 59.3% from the field while leading Duke to a 22-3 record. They continue to reside in 2nd place in the ACC behind Louisville, and Carey's play lands him on the short-list for POY. I've got him currently slated at #3, but wouldn't be surprised if he makes it two NPOYs in a row for the Blue Devils - especially if they can catch Louisville for the ACC crown.
-
Along with Carey, Iowa's Luka Garza is averaging over 23 points per game and just a sliver under 10 boards per contest (9.9). He's posted 13 double-doubles already on the season, and has managed to grab 18 boards on two separate occasions - both Big TEN games - in games @ Nebraska & at-home against Wisconsin. With the depth of the league, and the quality slate the Hawkeyes have had to face, along with his 59.5 shooting % from the field, Garza currently resides in the top spot, but this race is truly wide-open.
-
Marquette's Markus Howard has been a scoring machine for the Golden Eagles for years now, but he's taken his game to another level this season. The senior guard leads the country in scoring at 27.4 per game, and has Marquette poised for a tournament birth & possibly more. They are coming off a 19-point shellacking of a very good Butler squad, and Howard's scoring prowess is a big reason they are now 17-6 and ranked in the top 20. He currently comes in at #5.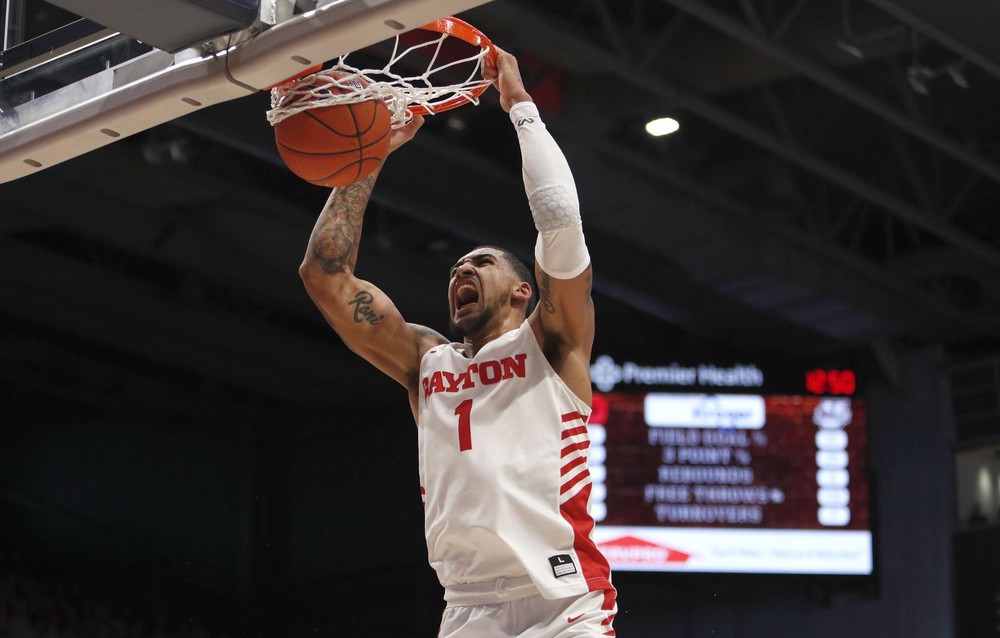 Obi Toppin of Dayton, has been a big part of the Flyers incredible season thus far. At 21-2, and currently ranked around 5-6, Dayton is having a banner season. Toppin has been a huge part of that success, averaging 19.6 points per game, 7.8 rebounds, 2.2 assists, and 1.4 blocks per game. He does a little bit of everything, and his 62.6 field goal % is incredibly efficient. It all adds up to Toppin being near the top of the POY Award debate. He currently resides in the #2 spot, but could easily take home the award at seasons end - especially if the Flyers keep piling up wins.
-
Finally, we come to Seton Hall's do-it-all senior guard in Myles Powell. The Hall are continuing to roll along in the tough Big East, and coming off a huge win @ Villanova. The Pirates are in control at the moment, with a sparkling 10-1 record in league games, and 18-5 overall. His 22 points, 4 boards, and just under 5 assist per game shows he can do a bit of everything. He is an elite scorer, and as long as Seton Hall continues to coast along, and wraps up the Big East, Powell should remain in the thick of the POY conversation.
-
Michigan State's Cassius Winston gets an honorable mention nod. The Spartans started the season ranked #1 and after losing to Michigan over the weekend have dropped to 16-8 overall & all the way out of the top 25. MSU is still in great shape to make the tournament, but their recent struggles have dropped the Spartans' seed significantly & Winston's place on National POY lists. He has the experience & talent to still lead a MSU resurgence and climb his way back up toward the top of the POY Award conversation.
-
Here is a quick look at the top 5 National POY Award candidates & honorable mention nod as we approach the middle of February:
-
1) LUKA GARZA
|F/C Iowa JR|
23.1 ppg, 9.9 rpg, 1.0 apg, 1.7 bpg
59.5% fg
-
2) OBI TOPPIN
|F Dayton SO|
19.6 ppg, 7.8 rpg, 2.2 apg, 1.1 spg, 1.4 bpg
62.6% fg
-
3) VERNON CAREY JR.
|C Duke FR|
17.5 ppg, 8.9 rpg, 1.1 apg, 1.5 bpg
59.3% fg
-
4) MYLES POWELL
|G Seton Hall SR|
21.9 ppg, 3.9 rpg, 4.8 apg, 1.3 spg
-
5) MARKUS HOWARD
|G Marquette SR|
27.4 ppg, 3.3 rpg, 3.1 apg, 1.0 spg
-
(Honorable Mention)
CASSIUS WINSTON
|G Michigan State SR|
18.6 ppg, 2.4 rpg, 5.9 apg, 1.3 spg
----