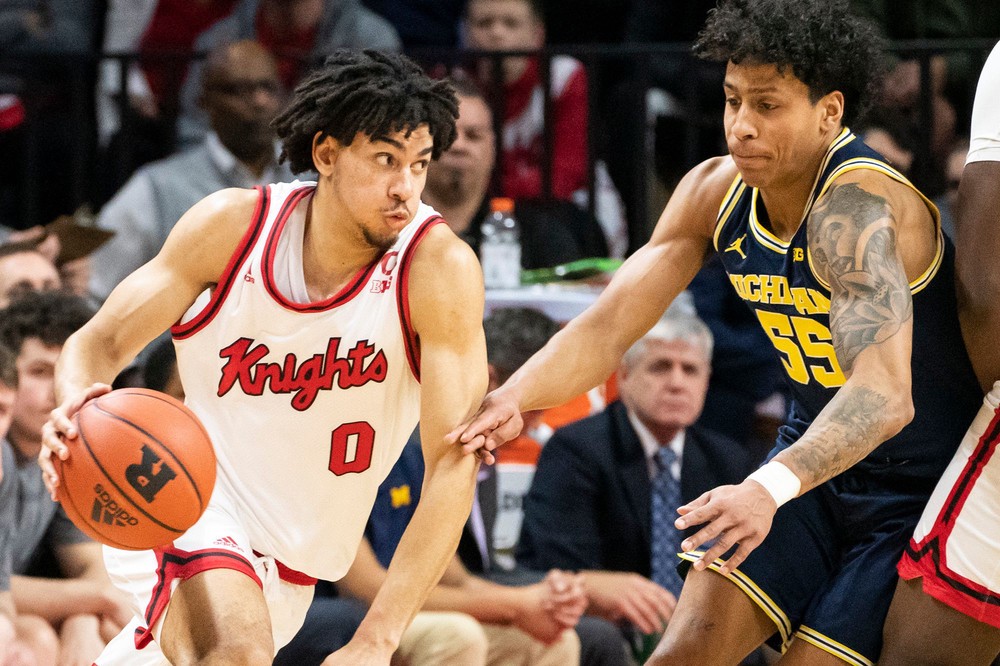 Happy Wednesday everyone, and welcome back! We are starting to get into the meat & potatoes of conference Championship week, as most "bubble" teams will be in action between today & tomorrow. As the action heats up, and we get closer & closer to Selection Sunday, I've got you covered with a full "bubble" rundown.
-
We start with a couple of teams that should be safely in as of today. Texas Tech ended the regular season on a 3-game losing streak, and while none of them should be considered "bad" losses, it still caused the Red Raiders to slide back to 18-13 overall and 9-9 in Big XII play. I've got them still slated as a 9-seed, thanks in large part to their sparkling NET ranking of 22. They are joined by perspective 10-seed Oklahoma out of the Big XII. The Sooners also finished up 9-9 in Big XII play. At 19-12 overall, and a solid resume, they should be safely in, and I expect to see them in as a 9 or 10 - exactly where they are being currently projected - come Selection Sunday.
-
That brings us to the next group of "bubble" teams, who are all projected as 11-seeds at the moment. UCLA, Arizona State, and Richmond are the three teams in that group. UCLA is showing up as "in" in virtually every mock bracket / tournament projection out there as a 10 or 11. The Bruins struggled in their nonconference, but put together an uber impressive resume within Pac-12 play that has them in as of now. They are showing up in some "Last 4 In", play-in game categories, so a win in the Pac-12 tournament - or two - is still highly recommended for the Bruins.
Arizona State is routinely showing up as "safely in" according to most projections, and I've seen them as high as an 8. That being said, with a NET of 52, and early-season 28 point & 40 point losses on their resume, I still think the Sun Devils need to do some work in the Pac-12 tournament. Their resume and metrics are more in-line with a 10 or 11 seed rather than an 8 or 9. While ASU may be on the "safer" side, my final projected 11-seed, Richmond, is very much on the cut-line and needs to do some work in the A-10 tournament.
-
The Spiders are routinely showing up in "First 4 Out" & "Last 4 In" territory. Joe Lunardi and ESPN bracketology for instance has them out, while Jerry Palm and CBS currently have them in the "Last 4 In", playing in one of the 1st round play-in games. I like the Spiders, and I like their 10-point nonconference win over Wisconsin more and more each day that goes by keeping them in the field as an 11. If they can win two games in the A-10 tournament and get to the final where they will matchup with potential 1-seed Dayton, that should be enough, in my opinion, to get them in.
-
That brings us to the "Last 4 In" where Indiana, Cincinnati, Xavier, and N.C. State round out the current projected field. The Hoosiers, Bearcats, and Musketeers are all slightly "safer" than the Wolfpack at the moment, but all have work to do this week to bolster their respective resumes. N.C. State is in the most precarious position of the four, and may need to knock-off Duke in the ACC quarterfinals to feel safe come Selection Sunday.
-
Lastly, that brings us to the "First 4 Out" category, where 4 teams that all still have a good chance at making the field reside. Mississippi State, Texas, Stanford, and Wichita State are all just out of my projected field at the moment. MSU will have a golden opportunity at a marque win against Florida in the SEC tournament (provided the Gators don't stumble in their first round game). Texas & Stanford are right on the cut-line as they are showing up in "Last 4 In" & "First 4 Out" territory in pretty much every projection out there.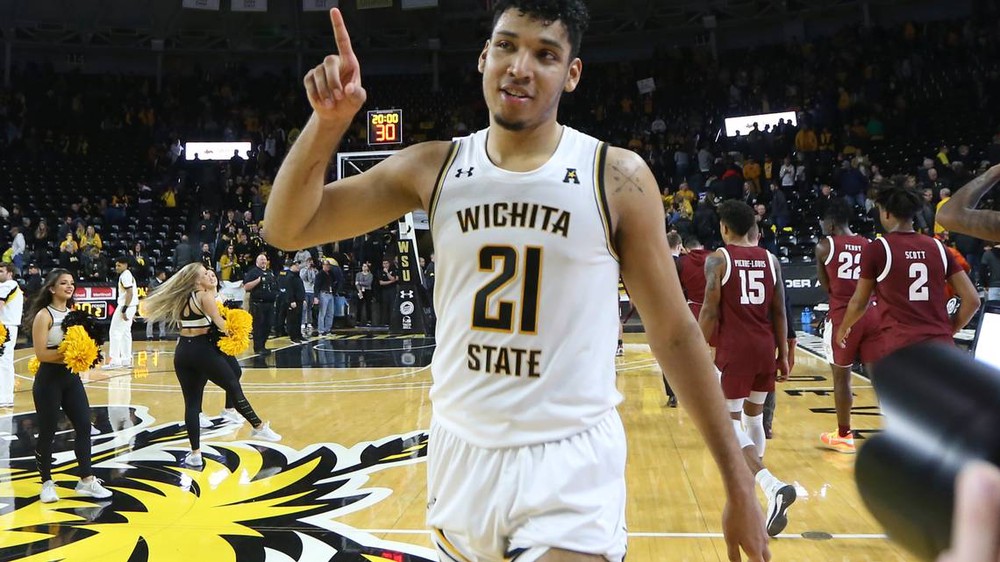 Wichita State got a big blowout over Tulsa to close out the regular season, and are right there as well. The Shockers are in one of the play-in games according to Jerry Palm, but are still out according to many. The American tournament is shaping up to be a heck of a battleground for "bubble" teams, and a pair of victories this week might be enough for the Shockers to feel much safer come Selection Sunday.
-
Here is a quick rundown of the entire current "bubble" as it stands on Wednesday of conference tournament week:
-
THE "BUBBLE"
-
[Current projected seed, Team, conference record & overall record in parenthesis, followed by current NET ranking as of March 11]
-
9 RUTGERS (9-9, 20-11) 32NET
9 TEXAS TECH (9-9, 18-13) 22NET
10 OKLAHOMA (9-9, 19-12) 46NET
-
11 UCLA (12-6, 19-12) 77NET
11 ARIZONA STATE (11-7, 20-11) 52NET
11 RICHMOND (14-4, 24-7) 38NET
-
LAST 4 IN:
-
12 INDIANA (9-11, 19-12) 59NET
12 XAVIER (8-10, 19-12) 45NET
12 CINCINNATI (13-5, 20-10) 51NET
12 N.C. STATE (10-10, 19-12) 54NET
-
FIRST 4 OUT:
-
MISSISSIPPI STATE (11-7, 20-11) 50NET
TEXAS (9-9, 19-12) 57NET
STANFORD (9-9, 20-11) 30NET
WICHITA STATE (11-7, 23-8) 41NET
-
NEXT:
-
MEMPHIS (10-8, 21-10) 58NET
ARKANSAS (7-11, 19-12) 47NET
TULSA (13-5, 21-10) 79NET
RHODE ISLAND (13-5, 21-9) 57NET
PURDUE (9-11, 16-15) 33NET
NORTHERN IOWA (14-4, 25-6) 48NET
----
Be sure to check out today's video for a full "bubble" breakdown!:
-
https://youtu.be/zCc0g15fKVs

-
Chris Elgersma
-
You can find me on IG & YouTube @sportsguychris
-
I'll be providing weekly top 25 rankings, NCAA tournament projections, and "bubble" assessments as we get closer to the Big Dance. Be sure to check back for plenty of college hoops coverage & everything else in the world of sports!