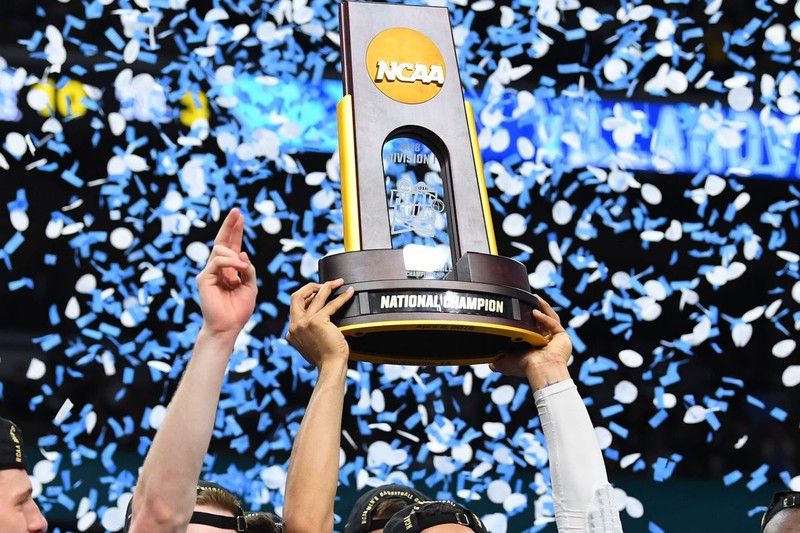 Welcome back all & a very happy Monday! As you all know, I've been doing my best to keep March Madness alive in the wake of all of the unprecedented developments that we have all been dealing with. In these times, it is important to still have some positive outlets for us to help take some of our attention. I released my Official 2020 March Madness NCAA Tournament Bracket back on the Saturday of selection weekend (the day before Selection Sunday - March 15th). Since then, I've been going along and simulating the entire tournament using my official bracket.
-
We started with the full field of 68, went through the play-in games, 1st round, Round of 32, Sweet 16, Elite 8, and Final Four. It has been a highly-entertaining journey through the bracket as the simulation has had some fun with us. We've had a bit of everything - surprising upsets, predictable chalk, close-games, and a truly unique Final Four that I'm pretty certain nobody would have saw coming.
-
As always, a quick disclaimer on the simulation before we dive into the National Championship game results - I could have done the sim 10,000 times or 100 times and took the winner in the majority of results or picked a magic number sim (i.e. #111, etc.) and rolled with those results, but that's not how real March Madness works. As we all know, the games get played once and anything can happen, (which is why we love it so much) so whatever this sim threw at us, we would roll with it. No matter how uniform - or crazy - the results - If it was all chalk or if a 16-seed made the Final Four, then so be it. With that covered, let's finish off the simulation by crowning our National Champion!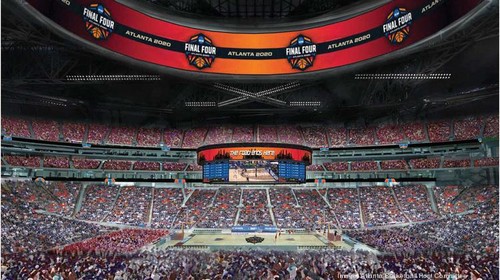 I unveiled the simulation results for the two Final Four National Semifinal games on Saturday, as the 3-seed in the East Region, Kentucky Wildcats, advanced on to the Title game with a surprisingly easy 67-49 victory over Wisconsin. The 7-seed in the West Region, Penn State Nittany Lions, kept their surprising run going by sneaking past another shocking entry to the Final Four, the 12-seed in the South Region, Indiana Hoosiers. It took a jump shot with just over 3 seconds to go, but the Nittany Lions pulled it out 59-57 to take their place in the Title game.
-
Could Penn State join the 2014 UConn Huskies & become just the second 7-seed in NCAA Tournament history to cut down the nets, or would Kentucky add another Title to their illustrious history? The sim has thrown us a bit of everything to this point, so any potential outcome might not be that much of a surprise. If I were a handicapper, (and I'm definitely not lol) I probably would have put the line somewhere around -5.5 to -6.5 in favor of Kentucky, but if this sim has shown us anything, it's that just about anything can happen. So, who won the National Championship!?

Both teams came out a little tight and got off to equally slow starts, but once the buckets starting to go down, this one turned into a terrific opening 20 minutes of action as the Wildcats and Nittany Lions went blow for blow with neither team leading by more than 3 points. Kentucky hit a pair of free throws in the closing seconds of the half to take a 32-31 advantage into the locker room.
-
Penn State looked good in the first half, but struggled in the second half as the Wildcats clamped down on the defensive end. As the game wore on, Kentucky was able to use a sizable rebounding advantage to pull away from the Nittany Lions, outscoring them 30-20 in the second half for a 62-51 victory and come away as our Official 2020 March Madness Simulation National Champions. It would mark the 9th Title in Wildcats' history, and would put them just 2 behind UCLA for the all-time mark of 11.

In the end, Kentucky might not be the biggest "surprise" winner, but the simulation certainly threw all kinds of wild results at us, which seems only fitting for one of the most wide-open college basketball seasons in recent memory. I had a lot of fun taking us through the tournament, and I hope you all did too! Before we close out the 2020 March Madness simulation for good, here is one final look at some of the highlights of the NCAA Tournament simulation:
-
*12-seed Indiana sneaks past Xavier, 58-57, in one of the play-in games & then goes on an epic run all the way to the Final Four
-
*12-seed Yale upsets 5-seed Butler, 75-59 in day 1 of the tournament
-
*5-seed Ohio State hits the game-winner with 1.0 second to go to sneak past 12-seed SFA, 77-76 in the opening round
-
*14-seed Boston U. shocks 3-seed Villanova, 83-79 in overtime, early-on in day 2 of the tournament
-
*15-seed Winthrop does the unthinkable and takes down 2-seed Michigan State, 70-66
-
*9-seed Texas Tech shocks fellow Big XII rival & #1 seed, Baylor, at the buzzer for a 80-79 Round of 32 upset
-
*8-seed Colorado uses an incredible 43-18 second half to blow past 1-seed Gonzaga for a 83-59 shocker in the Round of 32
-
*4-seed Wisconsin upsets top-overall seed Kansas, 86-83 in the Sweet 16
-
*14-seed Boston U. reaches the Sweet 16
-
*12-seed Indiana & 7-seed Penn State reach the Final Four
-
Thank you all for following along with the simulation. As always, I would love to get your thoughts in the comments section below, what did you think of the simulation? I will be back with my official end of season Top 25 for the 2020 college hoops season, as well as more editions of "Back In Time with @sportsguychris", and plenty of other content as well. In the meantime, stay calm, stay safe, and stay positive!
----
Be sure to checkout today's video with the National Championship game results!:
-
https://youtu.be/9b_u9BGxmPg

-
Chris Elgersma
-
Don't forget to find me on Instagram & YouTube!:
@sportsguychris