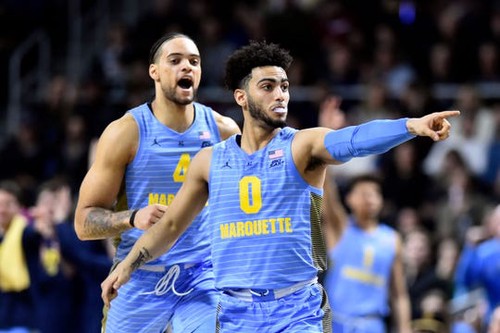 Welcome back all! As we start to work our way into the 'meat & potatoes' of the college basketball season, it's the perfect time to check-in on the NCAA Division 1 stat leaders. In today's post, I cover the nation's leaders in scoring, rebounding, assists, steals, and blocked shots. There is still plenty of season left before we hit tournament time & March Madness. How will the nation's best to this point finish off the season?
-
We start with scoring, where it should be no surprise to anyone that Marquette's outstanding SR guard Markus Howard leads the nation in points per game to this point. His 27.9 ppg pace the nation & have helped lead the Golden Eagles to a 16-6 start. He finished 5th in the country in scoring a year ago, averaging 25.0 per game as a junior.
-
Moving along to rebounding where Quinnipiac's senior F Kevin Marfo has been a machine. His 13.6 boards per game easily leads the nation, and his presence in the middle has the Bobcats right in the thick of things in a crowded Metro Athletic Conference race.
-
UT- Rio Grande Valley G Javon Levi has been on point as a distributor all season long as he leads the nation in assists - averaging 8.5 dishes per game. He's reached double figures in assists in 7 games already on the season.
-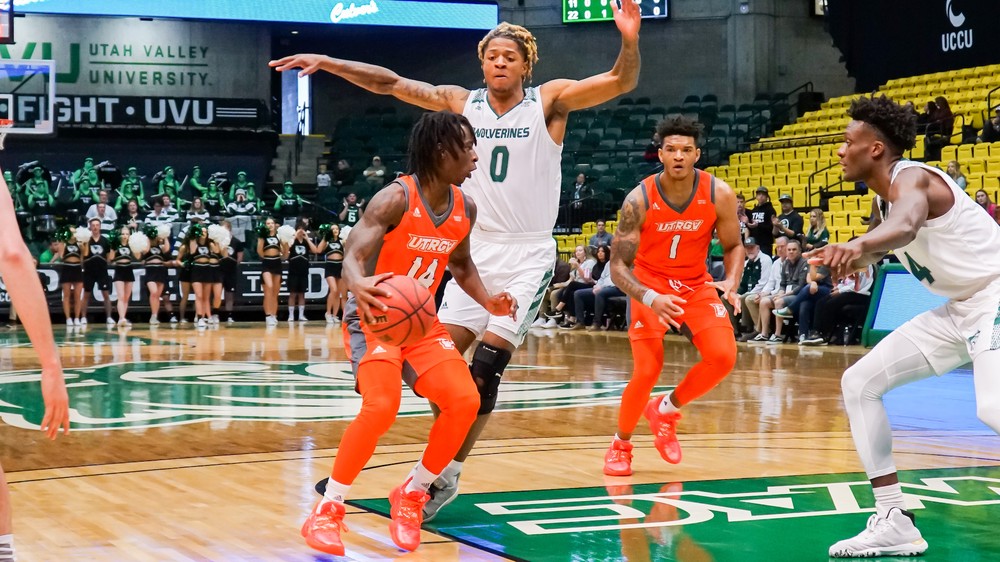 Richmond's junior guard Jacob Gilyard has been especially crafty on the defensive end of the court, as he leads the country in steals at 3.3 per contest. His defensive prowess has been one of the reasons for the Spiders' solid start to the season as they look to push Dayton in the A-10.
-
Lastly, Osasumwen Osaghae of FIU has been a problem for anyone daring to attack the paint against the Panthers, as he is the only player in the nation averaging over 4 blocked shots per game - currently swatting 4.1 per contest.
-
Below are the nation's top 3 stat leaders in each of the major 5 categories (scoring, rebounding, assists, steals, and blocked shots). Statistics through February 4th's games, and are courtesy of NCAA.com:
-
SCORING
----------------
1) Markus Howard G
SR Marquette
27.9 ppg
-
2) Jhivvan Jackson G
JR UTSA
26.3 ppg
-
3) Antoine Davis G
SO Detroit Mercy
23.4 ppg
-
REBOUNDING
----------------------
1) Kevin Marfo F
SR Quinnipiac
13.6 rpg
-
2) John Mooney F
SR Notre Dame
13.2 rpg
-
3) Willie Jackson F
SR Toledo
12.1 rpg
-
ASSISTS
--------------
1) Javon Levi G
JR UTRGV
8.5 apg
-
2) Zavier Simpson G
SR Michigan
8.2 apg
-
3) Cameron Parker G
SO Sacred Heart
7.8 apg
-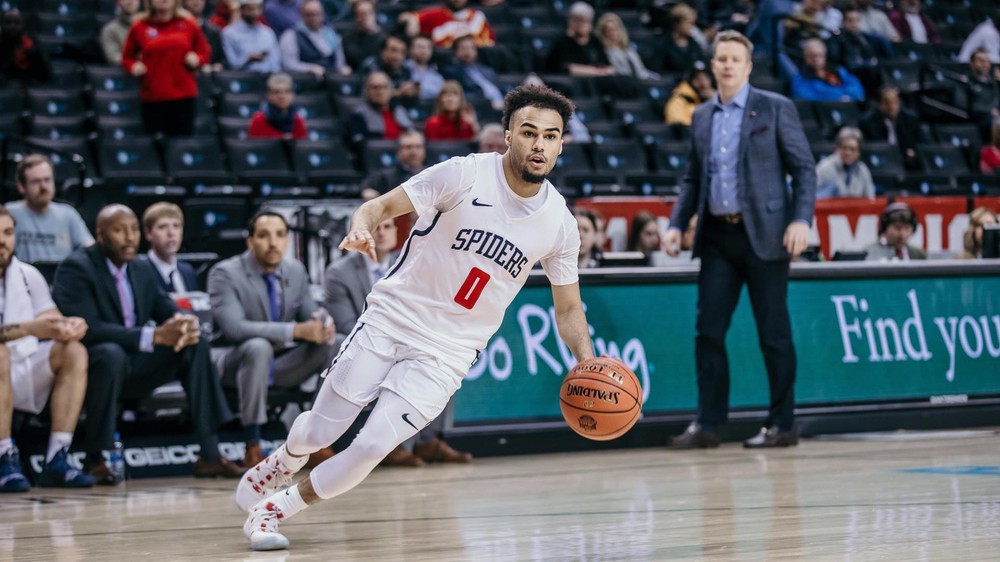 STEALS
-------------
1) Jacob Gilyard G
JR Richmond
3.3 spg
-
2) Fatts Russell G
JR Rhode Island
3.1 spg
-
3) Josh Sharkey G
SR Samford
2.9 spg
-
BLOCKS
-------------
1) Osasumwen Osaghae F
SR FIU
4.1 bpg
-
2) Kylor Kelley F
SR Oregon State
3.8 bpg
-
3) Hayden Koval C
JR Central Arkansas
3.4 bpg
----