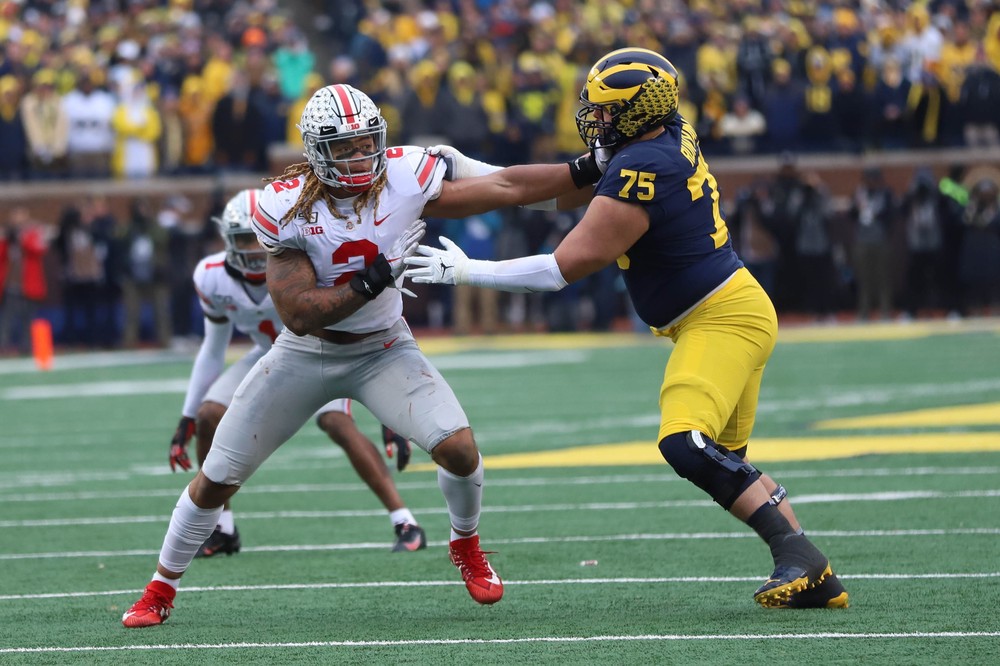 Welcome back all! As we inch closer to the kickoff of Bowl season, it's the perfect time to dole out some postseason awards. Joe Burrow took home the Heisman and every other offensive player of the year/ QB award out there (and rightfully so), but what about the defensive guys? Time to take a look at my Defensive Player of the Year Finalists, and award winner. There are many deserving players out there, but I've managed to identify the handful or so of most deserving candidates for the 2019 season. There are 5 Finalists, and 1 'honorable mention' choice on the list. Without further ado, the @sportsguychris DPOY Finalists & pick for the country's top defensive player.
-
FINALISTS
-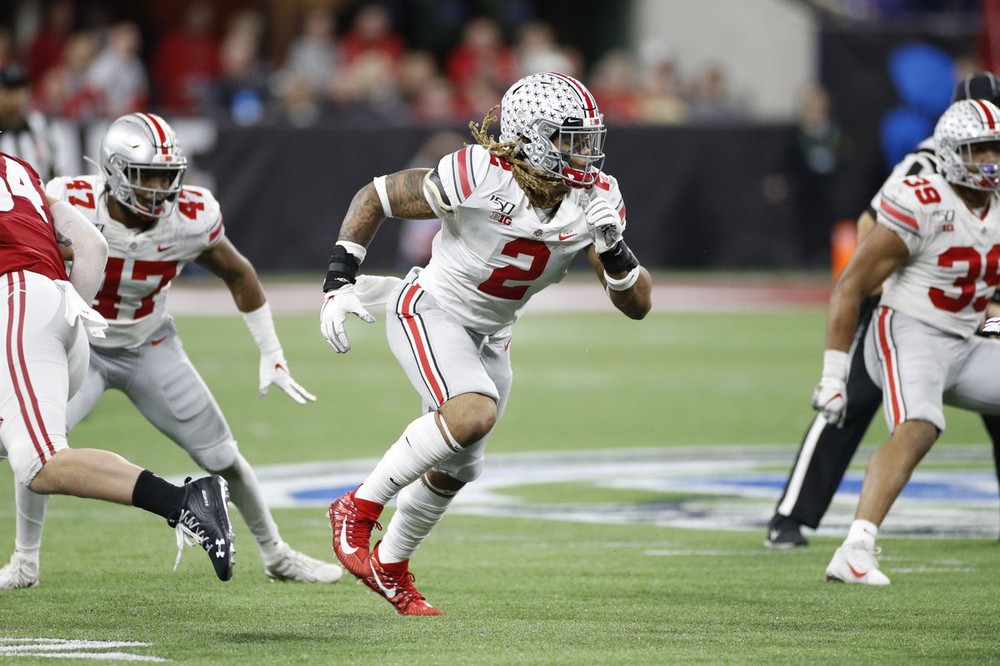 1) DE CHASE YOUNG JR - 🏆
OHIO STATE
-
44 total tkls (31 solo/13 ast), 21.0FL (4th), 16.5sks*, 3PD, 7FF*
-
It's tough to make an argument against Young being named the Defensive Player of the Year. The Junior d-lineman was a disruptive force all season long up front for the nation's #2 defense. Despite missing two games mid-season, he still led the nation in sacks and is tied for the lead in forced fumbles. His 21.0 tackles for loss were good for 4th in the NCAA, and he also led the country in TFL per game at 1.9. His 16.5 sacks are 2.5 better than the next closest player. Young was named the Bednarik Award winner - given to the nation's top defensive player annually, and he is also my pick for DPOY. Now, what will he do against Clemson in the CFP?
-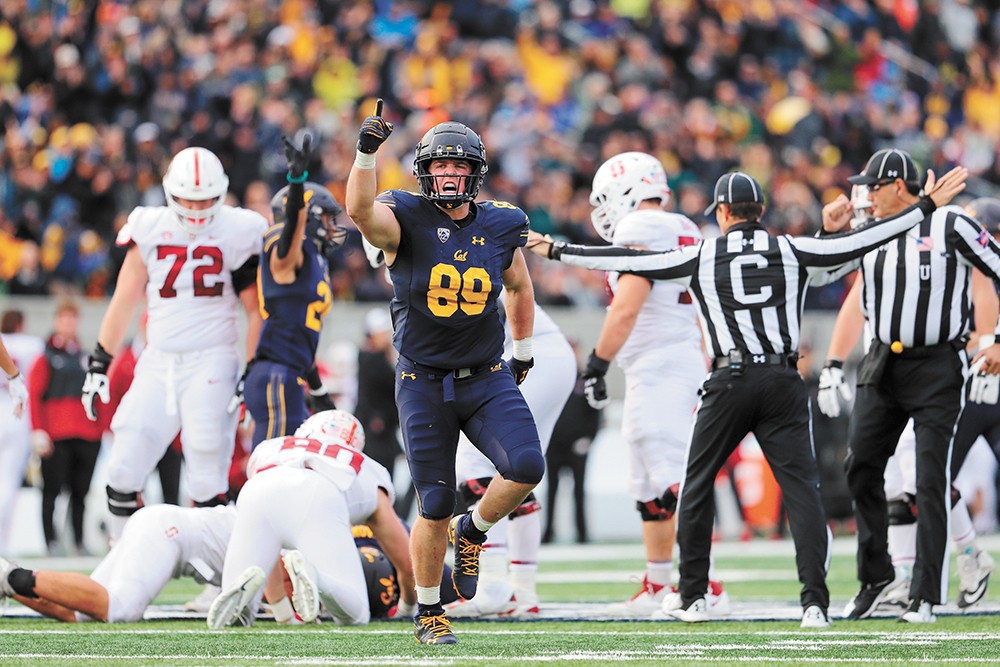 2) LB EVAN WEAVER SR
CAL
-
173 total tkls* (95 solo*/78 ast), 11.5FL, 2.5sks, 3PD, 2FF
-
Weaver was an absolute tackling machine, easily leading the country, while piling up a whopping 173 total tackles in the process. In fact, the next closest to Weaver finished well behind him at 147. He averaged 14.4 tackles per game, easily the top mark in the country. Only 2 players averaged more than 11.5 tackles per game, and the next closest finished at 12.3 per contest. He also registered double-digit tackles for loss, 2.5 sacks, and 2 forced fumbles. He broke 20+ tackles in a game on 3 occasions - registering 22 tackles in an early season victory at Ole Miss, and then an incredible two-game stretch in October where he registered a total of 43 tackles against Oregon State (22) & Utah (21), respectively.
-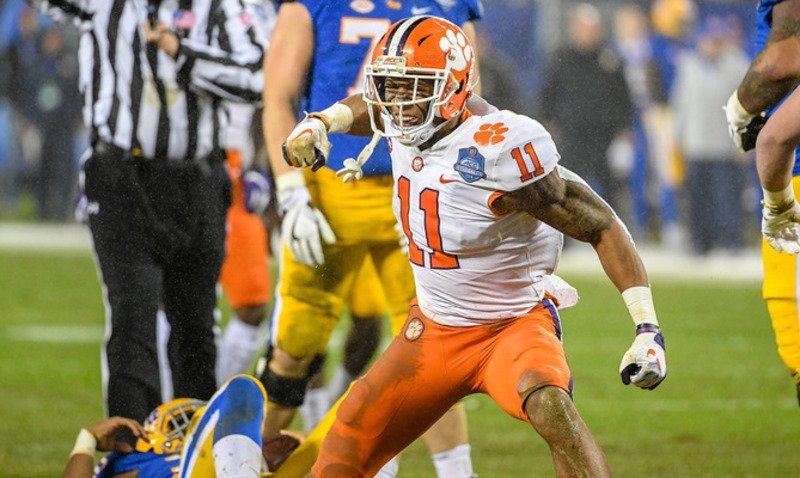 3) LB ISAIAH SIMMONS JR
CLEMSON
-
93 total tkls (58 solo/35 ast), 14.5FL, 7.0sks, 2INT, 6PD, 2FF, 1FR
-
At 6'4" and 230 lbs, Simmons possesses freakish athletic ability, and is a problem for opposing coaches to try and gameplan against. He racked up 93 total tackles, and still managed to get after opposing QBs with 7 sacks, and blew up several plays with his 14.5 tackles for loss. Take into account his ability to track down ball-carriers, or cover backs and ends in the passing game, and he is certainly a deserving Finalist. He registered 6 passes defended and 2 INTs all while blowing up opposing backfields. He was also one of three Finalists for the Bednarik Award, helping to lead the country's top defense back into the CFP as the Tigers look to repeat as Nat'l Champs.
-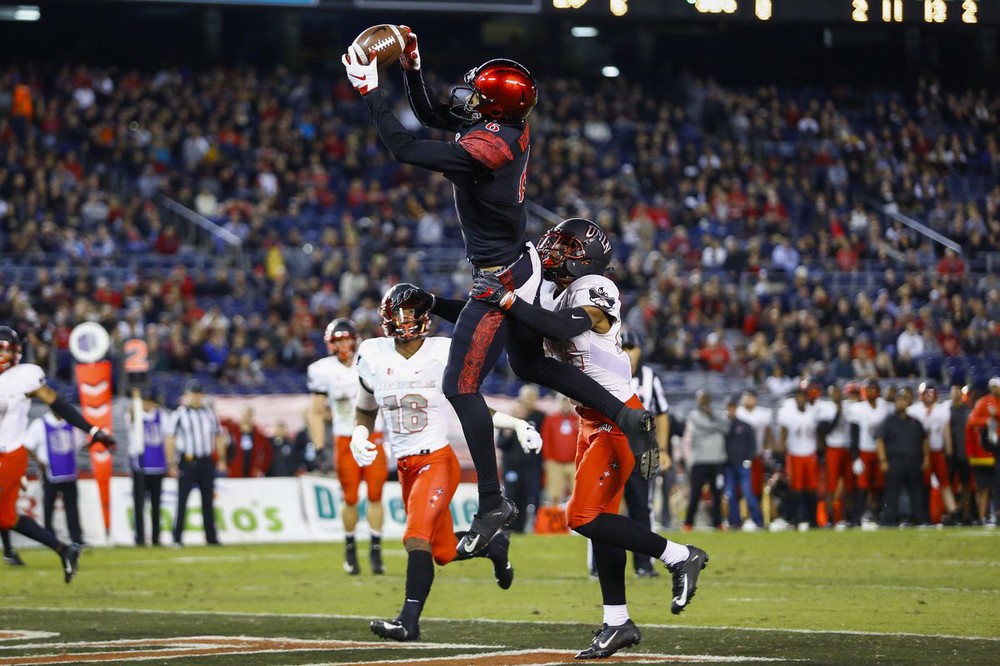 4) DB LUQ BARCOO SR
SAN DIEGO STATE
-
51 total tkls, 5.0FL, 0.5sks, 16PD*, 8INT (2nd)
-
Barcoo was a playmaker in the defensive backfield for the nation's #5 ranked defense. San Diego State relied heavily on a defense that surrendered only 12.6 points per contest. He led the nation in passes defended with 16, and was second in interceptions, one behind the nation's leader with 8. He also managed 5 tackles for loss, and nearly 4.5 tackles per game, all while making several highlight-reel plays like the one above.
-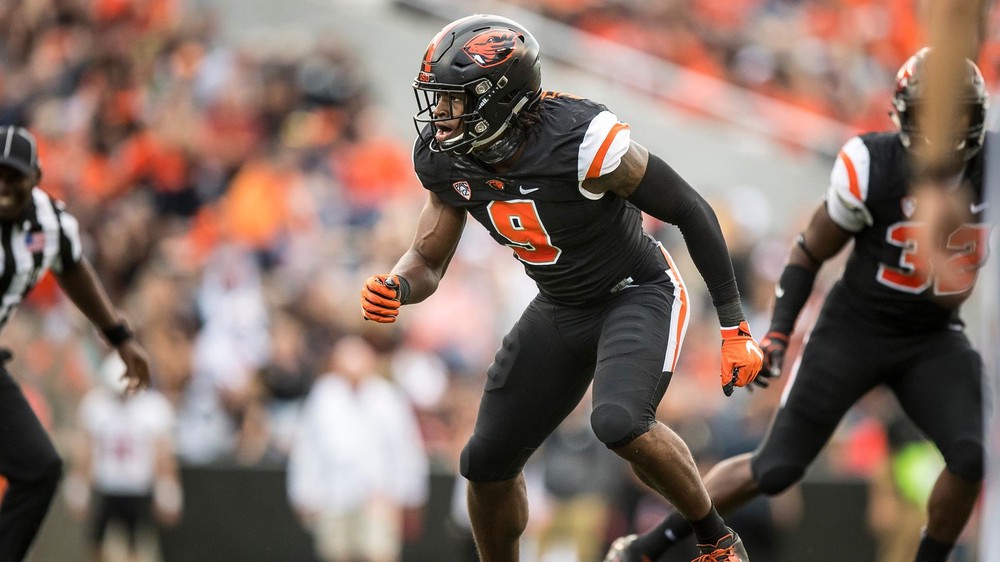 5) LB HAMILCAR RASHED Jr. JR
OREGON STATE
-
62 total tkls, 22.5FL*, 14.0sks (2nd), 2PD, 2FF, 1FR
-
Rashed Jr is the guy on the list you might not have heard of, but make no mistake, he turned in a excellent season for the Beavers. He led the nation in tackles for loss, and tied Chase Young for the nation's lead in TFL per game at 1.9. He was also tied for 2nd in the country in sacks at 14.0, and managed a pair of forced fumbles and a fumble recovery on the season. Oregon State may not have made a Bowl game, but they were just a win shy, a marked improvement over last year's 2-10 campaign.
-
🏆 - denotes @sportsguychris DPOY
-
*- led NCAA in statically category
-
HONORABLE MENTION
-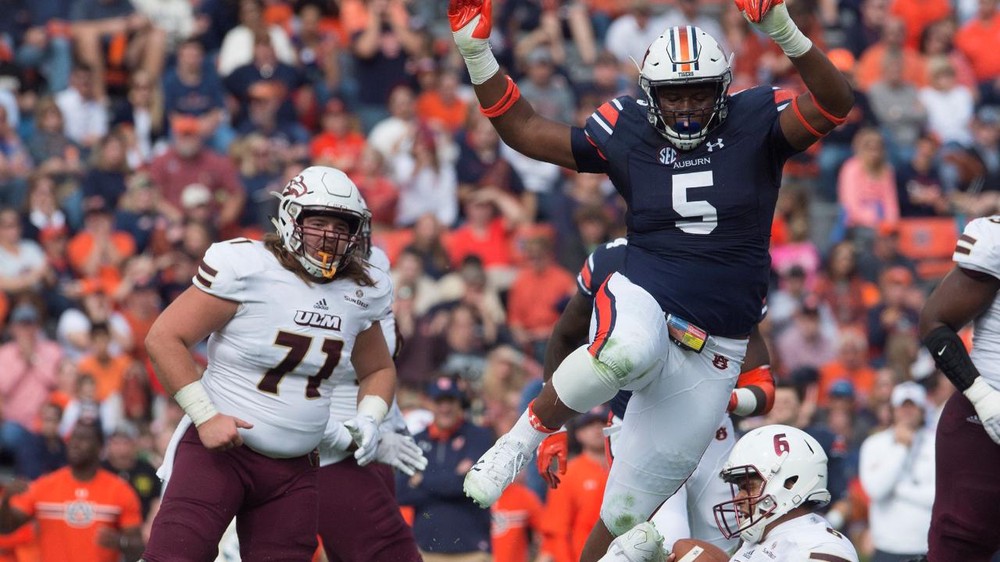 DT DERRICK BROWN SR
AUBURN
-
49 total tkls, 11.5FL, 4.0sks, 4PD, 2FF, 2FR
-
Brown was the third and final Finalist for the Bednarik Award, and it's tough to argue with how good the senior DT was up front for a very good Auburn defense. He posted double-digit tackles for loss for the second year in a row, and notched 4 sacks despite having to routinely occupy two blockers at once. He also forced, & recovered a pair of fumbles on the season. Oh - and he was named the SEC defensive player of the year as well. Not too shabby.