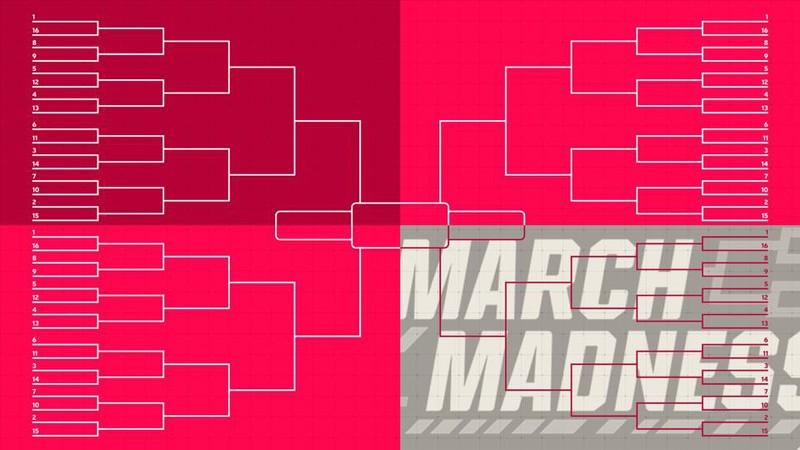 Projecting the NCAA Tournament with @sportsguychris - 5th Edition
Welcome back all to the latest edition of projecting the NCAA tournament with @sportsguychris! Well the regular season is in the books on another college hoops season and Conference Tournament week is already in full effect! We've had four bids awarded this past weekend and I would like to officially congratulate Murray State, Liberty, Gardner-Webb (who will be making their first NCAA tournament appearance), and the Bradley Braves on winning their respective conference tournaments and securing a bid into this year's "big dance".
It was an extremely busy weekend not just for the "bubble", but for the entire projected field as a whole. There was plenty of movement across the seed-lines as some teams took advantage of opportunities, while others came up short and saw their projected seed suffer as a result.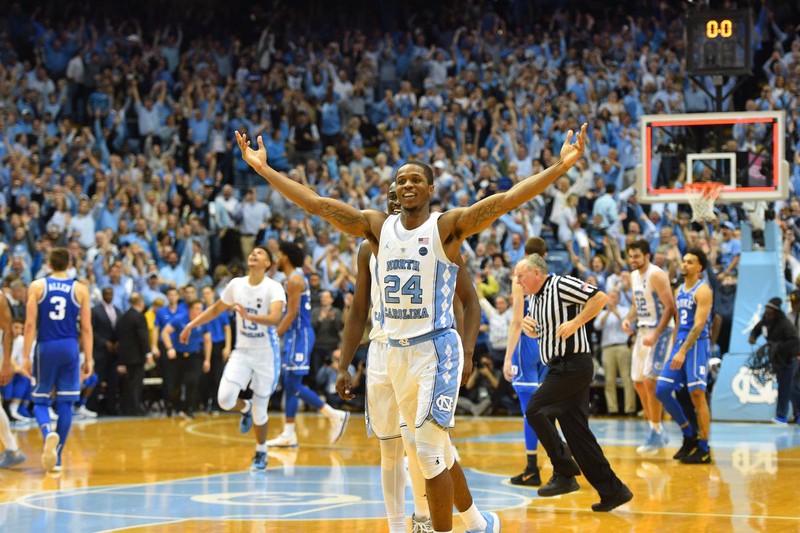 We start right at the top, where two new teams break into the 1-line this week. North Carolina took care of Duke for the second time this season over the wknd, and with it, jumped up to the 1-line. The Blue Devils will need a run through the ACC tournament if they are to reclaim a 1 heading into selection Sunday. Otherwise, look for the Dukies to settle for a 2 or 3. Even if Zion Williamson does return (and I'm still skeptical he will - I don't care what coach K says), there's no guarantee there will be a 1-seed waiting on Sunday.
Kentucky joins Gonzaga, Virginia, and UNC on the 1-line. That final 1-seed is up for grabs in my opinion, and I believe its between the trio of SEC teams (Kentucky, LSU, Tennessee) and Michigan State & Michigan who could all potentially come away with that final #1 depending on how the SEC & Big TEN tournaments shake out.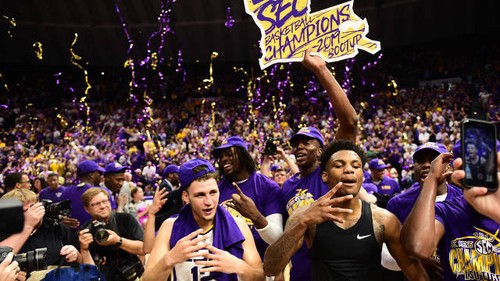 LSU has rose all the way up to the top #2 seed. They picked up another quality win- this time over Florida, and it was the Tigers - not Kentucky, not Tennessee - who won the SEC regular season Championship by themselves. If the Tigers add a SEC tournament title to go along with it, they will be very much deserving of a 1-seed.
Texas Tech highlights the 3-line as the Red Raiders closed out the regular season strong, winning a share of the Big XII title while finishing up 26-5. They are joined by Michigan, Houston (who looked very impressive in a road blowout of Cincy yesterday), and Purdue as the fellow 3-seeds.
Florida State, Kansas State, Nevada, and Wisconsin are the 4-seeds. K-State split the Big XII regular season title with Texas Tech, and Nevada split the Mountain West crown with Utah State. Kansas, Virginia Tech, Villanova, and Auburn are the 5-seeds, and all could still slide up a line this week. There's not a whole lot separating the 4/5 lines at the moment, so I wouldn't be surprised to see any these teams flipped.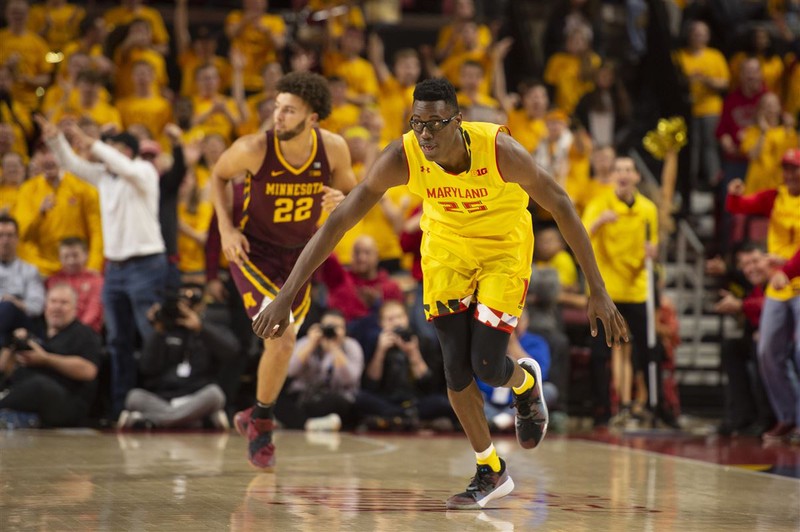 As for the mid-range seeds, Maryland knocked off Minnesota to close out the season and moved back up to the 6-line. Marquette continues their free-fall and have now dropped to a 6-seed. All the Golden Eagles needed to do was win 1 of their final 4 to get at least a share of the Big East title. They lost all four and now enter the Big East tournament reeling.
Wofford continues to win, and they have an opportunity to punch their ticket officially tonight when they battle UNC-Greensboro for the Southern conference tournament title. The Terriers are currently a 7-seed as they continue to sneak-up the seed-lines.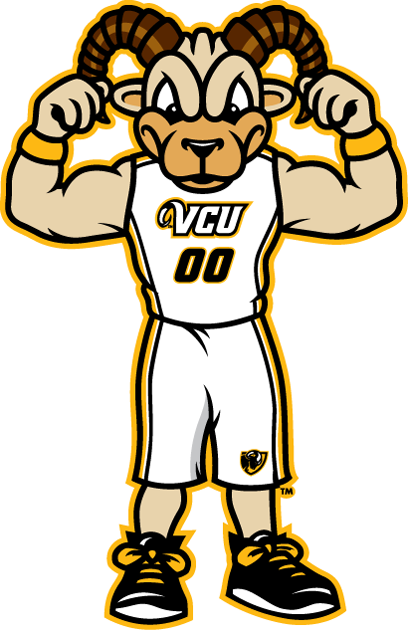 VCU, UCF, Washington, and Seton Hall are the 8-seeds. Seton Hall still has a rather low "NET" of just 62, but the Pirates picked up two huge wins this past week to close out the season, taking down both Marquette & Villanova at home. Combine those wins with their non-conference wins over Kentucky & Maryland and this team has a resume closer to the 7-9 range than 10-11.
Iowa continues their struggles and are now down to a 10-seed. The Hawkeyes are still safe I believe, but they should probably win at least one in the Big TEN tournament. Lose to a lesser opponent, and that would make 5 straight to close the season and leave them on unnecessarily shaky ground come Sunday.
Utah State and Minnesota should both be safe as fellow 10-seeds, and Arizona State probably still has work to do, thanks to a less than flattering "NET" rating of 68. The Sun Devils still need to do work this week in the Pac-12 tournament to feel good about their at-large chances.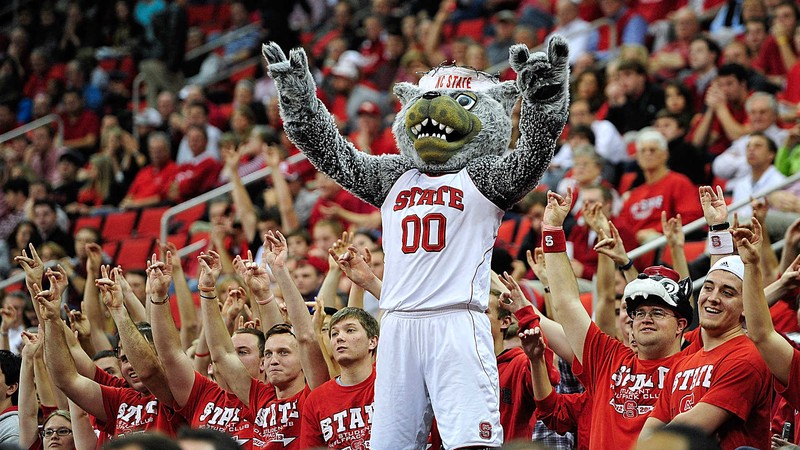 N.C. State has a big one ahead against Clemson in the ACC tournament, where a win would probably put them safely in the field. I see them as the top 11-seed at the moment. They are joined by a quickly-fading St. John's, Temple, and struggling Florida. With the exception of Temple, who probably did the best job of elevating themselves out of this group this past week, this group of 11-seeds are all anything but solid. This is a group with plenty of work to do this week as well.
Finally, that leaves us the "last four in". TCU got that huge victory at Texas on Saturday, and that win has the Horned Frogs as the first of the "last four in". Clemson is next after that huge win over Syracuse over the weekend. The Tigers also benefited from other "bubble" results and find themselves feeling much better about their prospects heading into the ACC tourny. Belmont remains in thanks in part to solid metic ratings (45 NET, 40 RPI). The Bruins deserve a spot at 26-5. This year's "bubble" is so soft that Belmont can make a very legitimate case. They are done playing, so they need some other "bubble" results to go in their favor this week, but the Bruins could very easily find themselves as one of the "last four in". One final note on Belmont - they currently have a higher "NET" rating than all of the following "power" conference "bubble" schools: Iowa, Ohio State, Indiana, Minnesota, TCU, Temple, Alabama, Arizona State, Creighton, St. John's, Seton Hall, Xavier, and Georgetown.
So, it is going to be difficult to put the majority of those schools in the tournament, while leaving Belmont. That would essentially be the committee undermining themselves.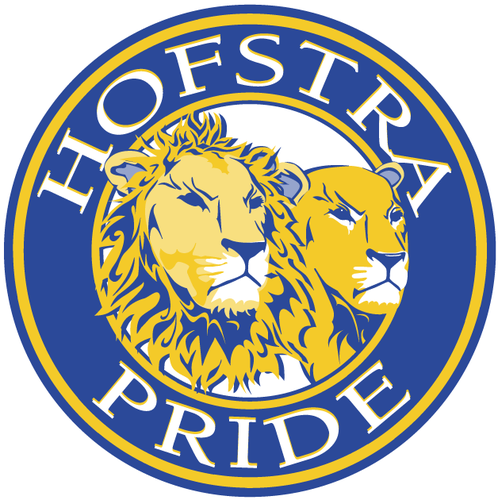 The final team in after yesterday's outcomes is now the Indiana Hoosiers. Despite an 8-12 Big TEN record, they managed to get to 17-14 overall and when you look around at fellow "bubble" teams with similar records (Texas 16-15, Alabama 17-14, Florida 17-14, Ohio State 18-13, TCU 19-12) the Hoosiers' overall resume is actually quite favorable. A win over Ohio State in the Big TEN tournament might be enough to lock up one of these final four spots, but a loss would drop the Hoosiers out of the bracket for good.
Without further ado, here is how the current @sportsguychris NCAA tournament projections look as we start Conference Tournament Week:
1 - seeds: *Gonzaga (29-2), *Virginia (28-2), North Carolina (26-5), Kentucky (26-5)
2 - seeds: *LSU (26-5), *Michigan State (25-6), Duke (26-5), Tennessee (27-4)
3 - seeds: *Texas Tech (26-5), Michigan (26-5), *Houston (29-2), Purdue (23-8)
4 - seeds: Florida State (25-6), Kansas State (24-7), *Nevada (28-3), Wisconsin (22-9)
5 - seeds: Kansas (23-8), Virginia Tech (23-7), *Villanova (22-9), Auburn (22-9)
6 - seeds: Maryland (22-9), Marquette (23-8), Cincinnati (25-6), *Buffalo (28-3)
7 - seeds: Mississippi State (22-9), *Wofford (28-4), Iowa State (20-11), Louisville (19-12)
8 - seeds: *Washington (24-7), Central Florida (23-7), *VCU (25-6), Seton Hall (18-12)
9 - seeds: Ole Miss (20-11), Baylor (19-12), Syracuse (19-12), Oklahoma (19-12)
10 - seeds: Utah State (25-6), Iowa (21-10), Minnesota (19-12), Arizons State (21-9)
11 - seeds: N.C. State (21-10), St. John's (20-11), Temple (23-8), Florida (17-14)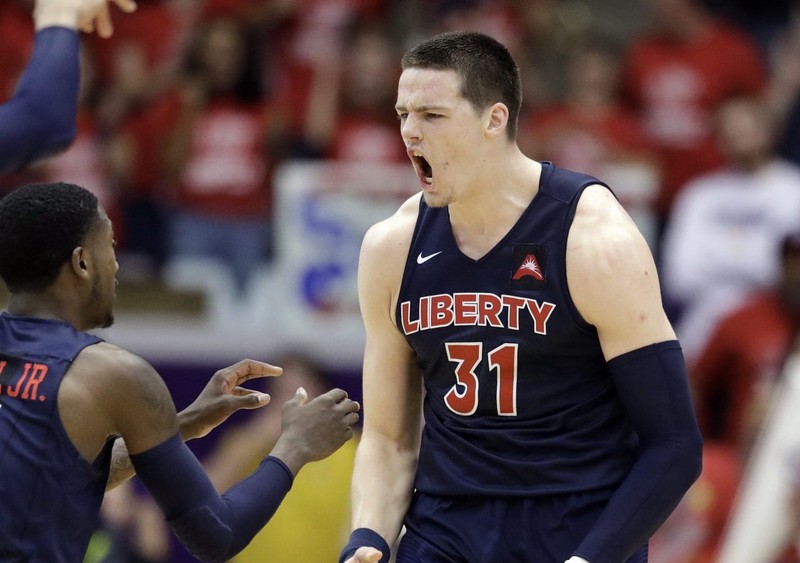 12 - seeds: $Murray State (27-4), $Liberty (28-6)
[ Play-in game / 1st Round / Last Four In ]
---------------------------------------------------------------------
TCU (19-12) / Clemson (19-12)
[ Play-in game / 1st Round / Last Four In ]
---------------------------------------------------------------------
Belmont (26-5) / Indiana (17-14)
13 - seeds: *New Mexico State (27-4), *Hofstra (26-6), *Vermont (25-6), *Yale (20-7)
14 - seeds: *UC-Irvine (27-5), *South Dakota State (25-7), *Bucknell (20-10), *Old Dominion (23-8)
15 - seeds: *Montana (22-7), *Wright State (20-12), *Texas State (23-6), $Bradley (20-14)
16 - seeds: *Sam Houston State (21-10), *Norfolk State (19-12)
[ Play-in game / 1st Round / Last Automatic Bids ]
-------------------------------------------------------------------------
$Gardner-Webb (23-11) / *St. Francis (PA) (18-13)
[ Play-in game / 1st Round / Last Automatic Bids ]
-------------------------------------------------------------------------
*Prarie View (19-12) / *Iona (16-15)
* - represents current Conference leader (and the automatic bid associated with that conference)
$ - Qualified for 2019 NCAA tournament as a Conference Tournament Champion
There you have it boys & girls! That is how the current field looks as of today. Of course, as Conference tournament week ramps up, there will be several changes as certain teams play themselves up and down the seed-lines, and a few "bubbles" will inevitably burst along the way, and keep an eye out for the "bid thieves" who always have something to say as well! Enjoy Conference Championship Week everyone! As always thank you for your support and I would love to hear your thoughts in the comments section! Happy Reading & Writing!!