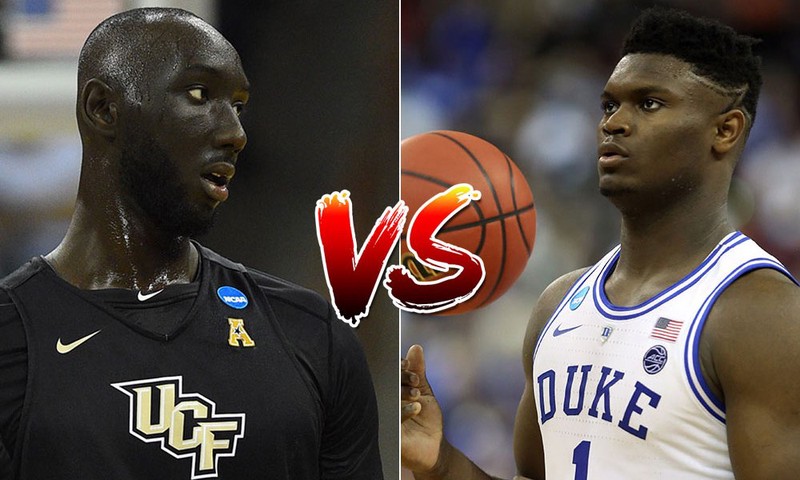 Round of 32 Preview: 1 Duke vs 9 UCF
Welcome back everyone! We've had eventful weekend thus far in the NCAA tournament and now there are just a handful of games left before we have the Sweet 16 set. Yesterday saw an insane comeback by Maryland in the opening game only to lose in the closing seconds, 69-67 to LSU. After that, Wofford sharp-shooting Fletcher Magee couldn't find the basket, going 0-12 from long-range, two days after setting the NCAA record for 3-point FGs. The Terriers fell to Kentucky 62-56, in a game where Wofford was in it despite the lackluster shooting from downtown. After that, it was pretty much blowout central as the rest of the games turned into routs.
Today should offer a couple of closer matchups and one of the day's most intriguing match-ups features the top-seeded Duke Blue Devils and the #1 pick in this year's NBA draft, Zion Williamson taking on 9th-seeded UCF. The Knights easily dispatched a quality VCU squad on Friday and now get their shot at the Blue Devils.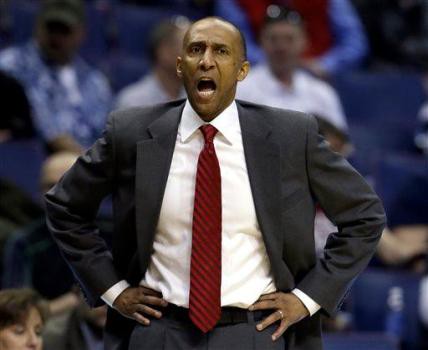 One interesting factor here is that Central Florida is coached by Johnny Dawkins, who played for coach K at Duke in the mid-80s. While Dawkins & coach K aren't necessarily thrilled about going against each other, Dawkins is certainly familiar with the Blue Devils (we was also a long-time assistant coach under coach K as well).
While the dominance of Williamson has been well-documented, UCF has their own "big" man (really big man) who can impact a game as well in 7'6" center Tacko Fall. Fall had 13 points and 18 rebounds against VCU on Friday, as the big man is really coming into his own over the last 5-6 weeks of the season. While Duke is the overwhelming favorite to win this one, keep in mind that UCF went on a tear to close the season, winning at Houston, and at home against Temple and Cincinnati. The Blue Devils will be another monster entirely, but UCF just might be able to matchup with the Dukies better than most think.
Of course, we will all have our eyes on the Williamson (6'7") - Fall (7'6") matchup on the inside. How will the giant Fall be able to handle Williamson's freakish athletic ability and explosiveness? How will Duke combat the pure size and length of Fall?
The one knock on this exceptionally talented Duke squad is their lack of consistent outside shooting. If Fall & co. can be successful at taking away some of the easy looks that Duke normally gets in the paint, will the Blue Devils be able knock-down outside shots? Of course, the Dukies have fellow uber-talented Freshmen in Cam Reddish & R.J. Barrett. They could provide enough offense to get it done, but it won't be easy as UCF plays solid defense.
The Knights, meanwhile, don't have as flashy of scorers as the Blue Devils, but they do have a trio of capable outside scorers. Guards B.J. Taylor & Aubrey Dawkins lead the way, averaging 16.0 & 15.1 ppg, respectively on the season. Guard Terrell Allen added 6.8 ppg off a team-high 40% shooting from 3-point range.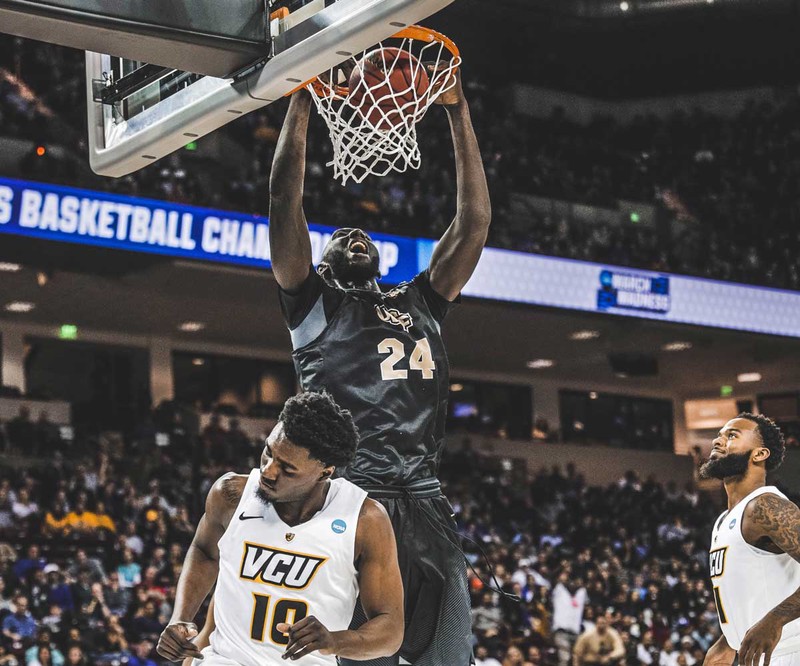 Of course, there is Fall on the inside as well, averaging 11.0 points, 7.7 rebounds, and 2.6 blocks per game. Fall will need to have a "big" game - pardon the pun, if UCF is to advance to Sweet 16 of course. It will be very interesting to see the gameplan put together by Dawkins.
Duke, meanwhile, started slow against North Dakota State on Friday before blowing past the Bisons in the second half. This should be a highly-entertaining game, and offers intriguing matchups all over the court. The Knights' ranked 26th nationally allowing just 64.1 points per contest on the season. That defense will get perhaps their sternest test later today.
Look for UCF to try and slow this game down a bit and negate some of Duke's athletic ability by not allowing them to get out in the open floor. Of course, that's much easier said than done. Look for the Blue Devils to attack, attack, attack and see if they can get Fall into foul trouble. If the Knights can force Duke to settle for outside shots than they would like, they should be able to keep it close.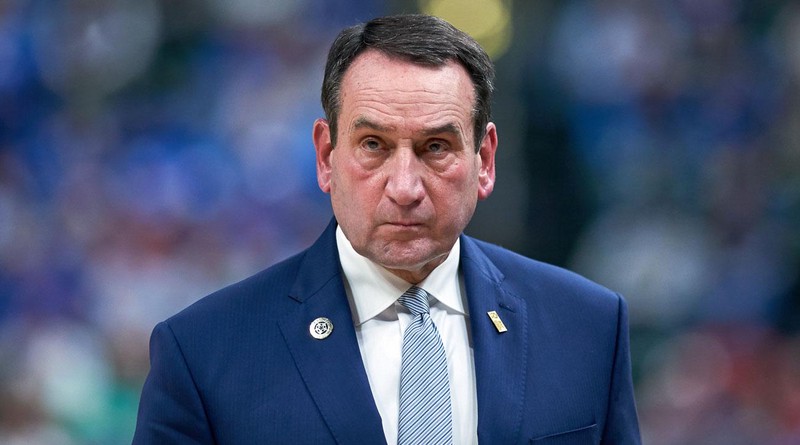 Prediction:
I'm not quite bold enough to pick UCF to win this one, but I do think they have enough going for them to make this an entertaining game. Look for a closer-than-expected battle with the Dukies getting a couple of big plays down the stretch to pull-away and grind out the win. Don't sleep on the Knights, they will make it an entertaining one!
As always, thank you all for your support, I would love to hear thoughts in the comments section below - does UCF have a chance? What game(s) are you looking forward to today? Enjoy all of today's action & happy reading & writing!!