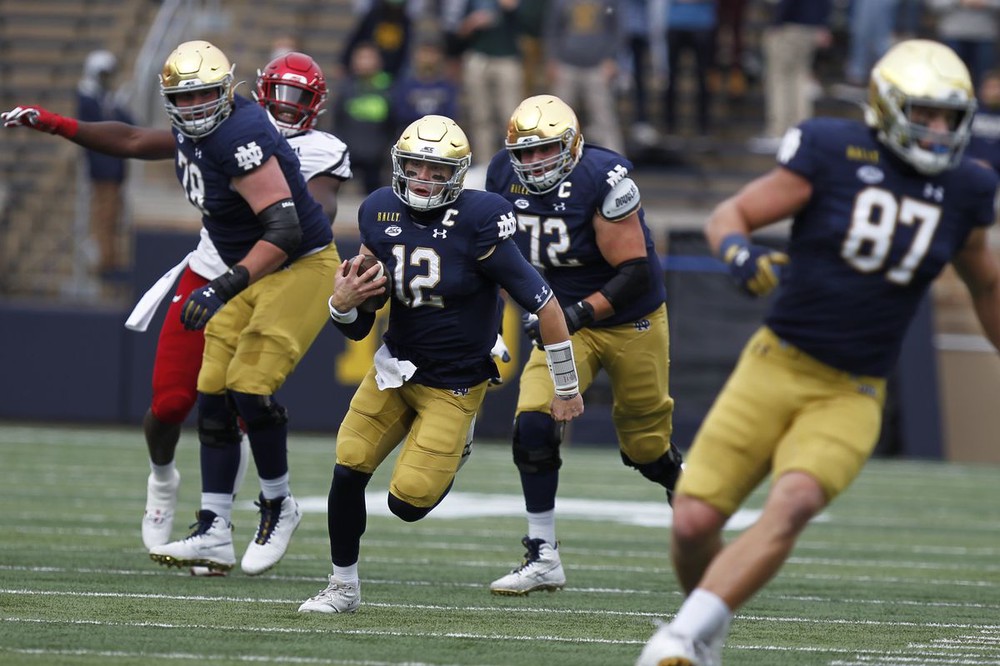 Welcome back all! It has been an eventful couple of weeks in the world of college football since my last updated Top 25. It was a busy weekend with some marque showdowns, with Alabama & Georgia doing battle, as well Clemson visiting Georgia Tech and many others. We now have a better "sample" size for the 2020 NCAA football season, coupled along with the Big TEN kicking off this Saturday, makes it the perfect time to roll out my next set of college football rankings.

We start this week with Louisiana (UL-Lafayette). The Raj'in Cajuns were in action on Wednesday night, hosting a surprising Coastal Carolina squad that came in 3-0, with a road victory at Kansas, and blowout of Arkansas State (who owns a road victory @ Kansas State). Normally a Wednesday night Sun Belt matchup won't get much coverage, but these two teams have been very good to start 2020.
The Chanticleers continued their surprising season by sneaking past the Cajuns, 30-27. The victory now has CC at 4-0, and into the Top 25 for the very first time at 24. Meanwhile, the month-long or so trip into the rankings for Louisiana comes to an end as they drop out this week.
Friday night gave us two more matchups involving ranked teams, as #15 SMU & #18 BYU both took to the road for quality matchups. A field goal in overtime improved the Mustangs to 5-0 as they downed Tulane, 37-34 in a thriller.
BYU had to rally back at Houston in a battle of the Cougars. Once trailing 26-21, a big 4th quarter spurned them on to a 43-26 victory as they pulled away with two late TDs to also remain unbeaten.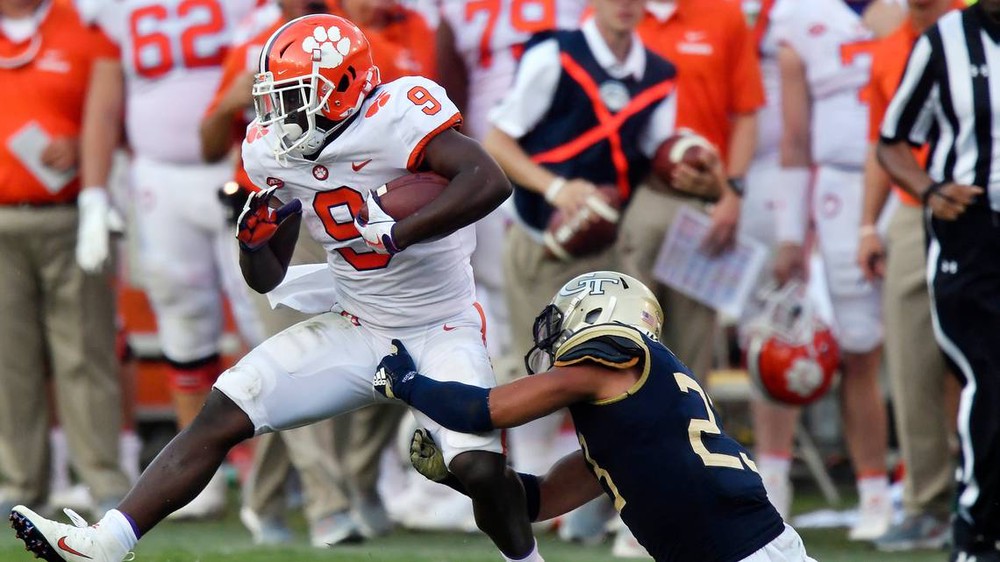 On to the early slate of Saturday action where top-ranked Clemson leads off. The Tigers absolutely steamrolled what had appeared to be a quality Georgia Tech squad, 73-7, leaving the young Yellow Jackets looking for answers. The victory keeps Clemson entrenched at #1 as they improved to 5-0.
Texas A&M became the next team to ground Mike Leach's air raid in a 28-14 victory at Mississippi State to improve to 3-1 and jump up several spots all the way to #9. The Bulldogs continue to tumble after shocking LSU in the opener, and have now dropped 3 straight while scoring just 14, 2, and 14 points, respectively in those losses.
Fellow SEC foe, #20 Auburn was not as fortunate as they fell, 30-22, at South Carolina in a game the Tigers were favored to win. The loss dropped them to 2-2 on the early season, and back out of the top 25.
Meanwhile, #5 Notre Dame was hosting Louisville in a game that was expected to be a high-scoring shootout. Instead, we got a low-scoring slugfest. The Irish managed to control the clock as they grinded out 232 yards on the ground on 49 carries as they out-lasted the Cardinals 12-7.
The passing game struggled to generate much, but the defense was solid - particularly on 3rd down - holding Louisville to just 3-9 on 3rd down conversions. The win moved the Irish up a spot to #4 this week, but obviously, they will need to play better against better competition.
That leads us to the marque showdown of this past weekend, with #4 Georgia visiting #2 Alabama. A close contest gave way to a 41-24 victory, with the Crimson Tide pulling away down the stretch.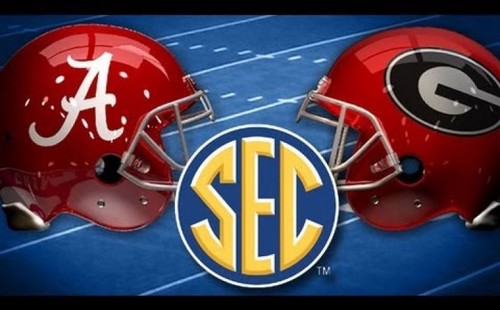 It appears that Bama's defense is not what we've come to expect over the years, but the offense is really good. No warmup games either as the SEC went right into conference play might be a factor as well. At any rate, the Tide are looking very good thus far and remain at #2.
Staying in the SEC, #23 Tennessee was coming off a 44-21 setback at Georgia, but came in a somewhat comfortable 6-7 point favorite over Kentucky. 4 turnovers later, and the Vols were left looking for answers - especially at QB.
In fact, the passing game was downright atrocious as Kentucky used interception returns of 41 & 85 yards to jump out to a 14-0 lead in the 2nd Quarter. UT finished with just 112 total passing yards in the game, on 26 pass attempts with 3 INTs. A 34-7 home loss later & Jeremy Pruitt and the Vols go tumbling out of this week's rankings.
Lastly, #24 Virginia Tech took care of business at home in a game they were expected to win by dispatching Boston College, 40-14. The victory sent the Hokies up 3 spots to #21 this week.
There was movement throughout the Top 25 this week, especially at the back end, where a pair of unbeatens jumped into the rankings for the first time. #22 Marshall knocked off Louisiana Tech, 35-17, to improve to 4-0, and Coastal Carolina scored the aforementioned huge road victory at previously #21 Louisiana last Wednesday in a 30-27 thriller.
Don't look now, but the Chanticleers are ranked for the first time in school history. Despite not having a football program at all until 2003, and not playing at the full FBS level until 2017. In just the program's 4th year competing at that level in the Sun Belt Conference, they've now knocked off Kansas on the road, absolutely crushed Arkansas State (a Sun Belt favorite who scored a road upset of Kansas State to start the season), and now a win at a ranked UL-Lafayette team that was previously unbeaten.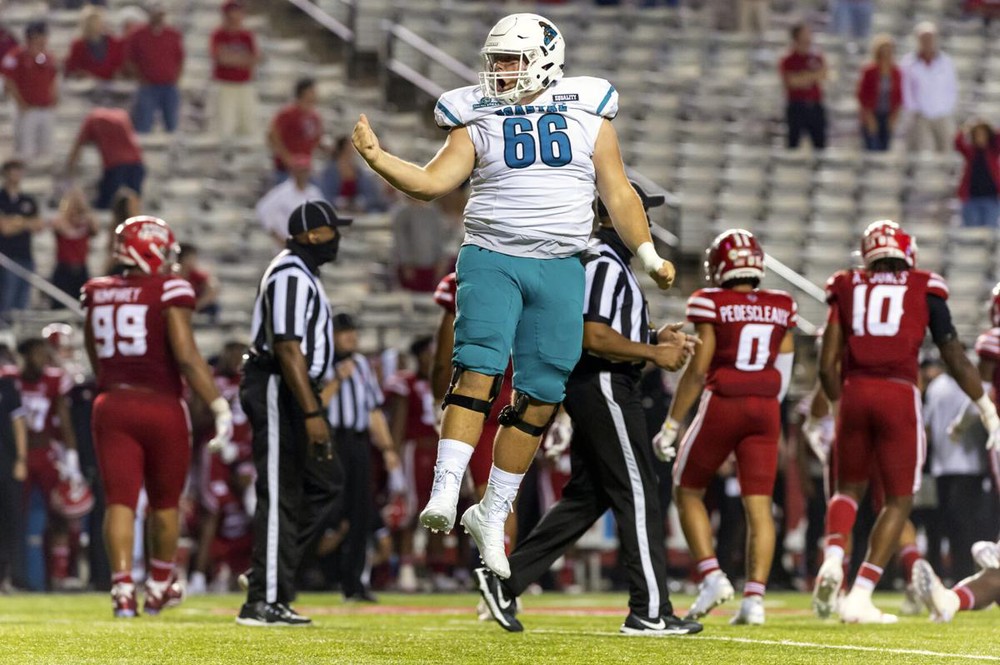 Maybe that is just college football in 2020. Keep an eye on CC, they appear to be for real, and could very well enjoy a historic, stepping-stone type of season as the program appears headed for great new heights.
Finally, Kentucky rounds out this week's rankings, jumping in at #25 after the aforementioned blowout at Tennessee over the weekend.
As always, there are plenty of teams just outside of the rankings that are knocking on the door of the top 25. Liberty (5-0), N.C. State (4-1), and Army (5-1) lead the way, with several Big TEN teams in the fold, as well as fellow 1-loss teams West Virginia & UAB.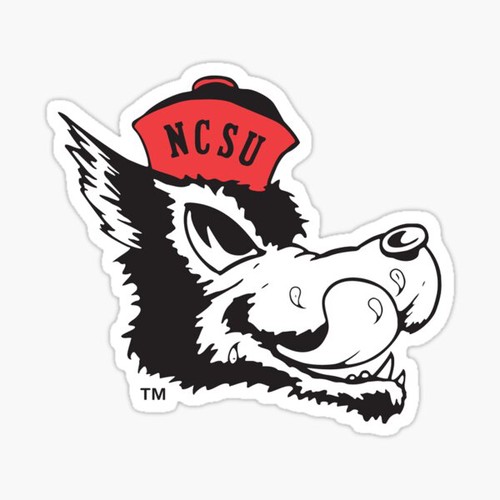 We have a big weekend ahead of us, with the Big TEN finally kicking off and joining the action, as well as a massive showdown in the Big XII between #17 Iowa State & #5 Oklahoma State from Stillwater, OK. #2 Alabama visits Tennesee, and #7 Cincinnati & #11 SMU may have the game of the week in a matchup of unbeatens in the American Athletic. N.C. State visits UNC in a battle for North Carolina & the Big TEN features a marque matchup right off the bat, with #23 Michigan visiting #13 Minnesota. Nebraska opens at #3 Ohio State as well, in what should be an exciting weekend of college gridiron action.
Without further ado, here is this week's Ultimate College Football Top 25 for week 8 of what has been a unique 2020 season thus far. Enjoy all of the games this weekend, and be sure to check back next week for another updated Top 25 ahead of Halloween weekend:
ULTIMATE COLLEGE FOOTBALL TOP 25
1 CLEMSON (5-0) -
2 ALABAMA (4-0) -
3 OHIO STATE -
4 NOTRE DAME (4-0) ^1
5 OKLAHOMA STATE (3-0) ^1
6 OREGON ^2
7 CINCINNATI (3-0) ^2
8 GEORGIA (3-1) -4
9 TEXAS A&M (3-1) ^7
10 FLORIDA (2-1) ^7
11 SMU (5-0) ^4
12 WISCONSIN -
13 MINNESOTA -
14 PENN STATE -
15 USC -
16 BYU (5-0) ^2
17 IOWA STATE (3-1) -
18 MIAMI FL (4-1) ^3
19 NORTH CAROLINA (3-1) -12
20 KANSAS STATE (3-1) -1
21 VIRGINIA TECH (3-1) ^3
22 MARSHALL (4-0)* N/A
23 MICHIGAN ^2
24 COASTAL CAROLINA (4-0)* N/A
25 KENTUCKY (2-2)* N/A
Dropped Out:
20 Auburn (2-2), 22 Louisiana (3-1), 23 Tennessee (2-2)
Next:
Liberty (5-0), N.C. State (4-1), Army (5-1), Nebraska, Cal, Iowa, Indiana, Memphis (2-1), Auburn (2-2), West Virginia (3-1), UAB (4-1)