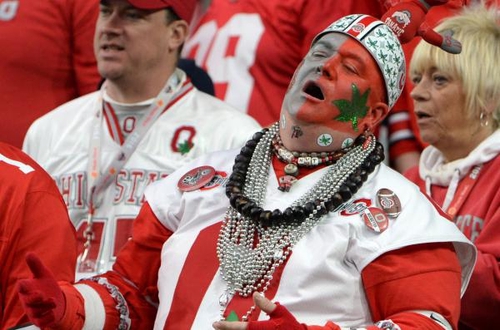 My thoughts on their schedule early in the year later turned into how I think they will do this season. I felt really comfortable dissecting a schedule and seeing what my trap games were. Obviously injuries, weather, momentum and trick plays can impact what happens. But I feel good,
And quick edit. The distance from TCU's campus to Jerryworld is 18.1 miles not 16. I was using Fort Worth to Arlington. But still that's less than the Buckeyes have to go.
They have to travel 1,062.8 miles to get to the stadium in Arlington.
Neutral is a strong word. This could impact the playoffs.
Going to make more of these on the major teams in NCAA college football.
Keep Scoring!