So most people don't realize but I went to FSU and graduated 2001. I try to keep tabs on FSU and never bet with my heart on games during the year but sometimes I can't help myself. If you speak to a lot of southerners that follow FSU you will usually get the typical response "we will win" or "by 7" no problem we got this, but the reality of that is they have NO idea how the team is doing, performing, who is even on the team even or who is the starting or returning quarterback. All they know is that they're gonna win with no real facts backing up their response.
That IS the typical Southern Response lol.
Lets Give Francois a shot at what He believes to be his turning point to come on the field today and really give us a game.
LET'S BREAK IT DOWN HERE
FSU is favored by 7 points today. Is that ENOUGH?
Here's my take, What do we know?
• It's been close to 10 years since V-Tech has played FSU at home
• It's at home , guys! FSU playing at home. I lived 200 yards from this stadium. It gets loud, it gets packed, the tailgating as i type this post has already begun. Tallahassee has 2 things. 1 it has the capital and all that work stuff, and 2 it was college fsu f**king football. This city is built on football. It's the real only time where people's differences are unified by one common thing. Colors Garnet and Gold. The players here are Hollywood Celebrities and the Fans are like peasants surrounding the roman coliseum waiting for Maximus to destroy V-Tech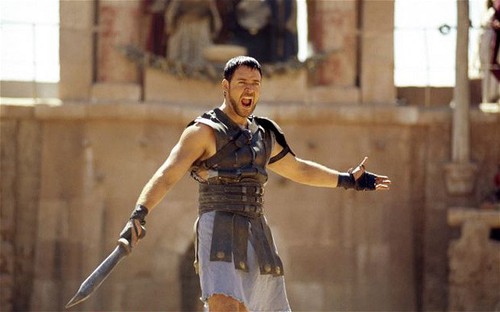 • That said, FSU and Tallahassee have been waiting for this 1st game all year. It's what makes Tallahassee and Doak Campbell Stadium one of the greatest places to watch a football game in the USA. It's loud, it echoes, and the fans are 4 hours strong in being encouraging.
BREAK DOWN THE NUMBERS
Over / Under 55 points
I see this game being high scoring for sure. FSU has always been unpredictable with scoring. They tend to be really high or really low, and are quotably a 2nd half team that really hates to kick field goals as they have a history of "wide right" misses. With the Aguayo brothers these past few years they have been more reliable to get the win in a pinch but were not talking about winning here by a small margin we would need 7 + to close the door on this one today.
If Francois is healthy, I think his passing game will be on fire today. We have a lot of returning players, and Francois based on his focus and team alignment this year since he's not only playing for FSU but his start for the NFL, he will need to be 100% perfect if he wants to follow in the footsteps of some of the FSU greats like Jameis and i don't mean the crab legs lol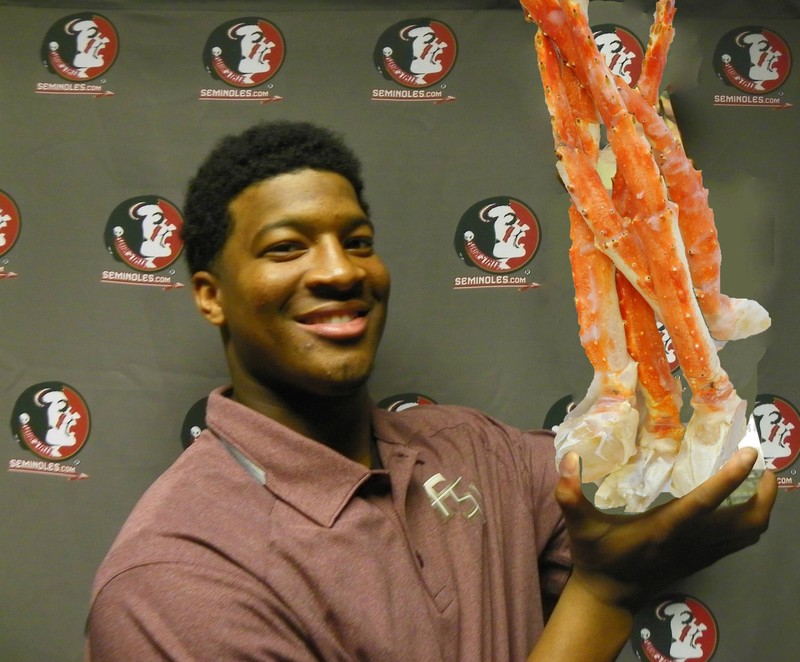 Bottom line, if FSU wants to compete for that top 10 spot the points will need to be up there. Do we think that V-Tech is going to come in with some of the points in this game is the real question. Do we think we have a game here?
I'm not a big fan of Over / Unders here and with this game being the 1st test of not only FSU's Taggert Coach with Jimbo gone as well as Francois back at the helm and an unpredictable V-tech I can't see this game hitting 55. I will take the Under here.
** 2 Stars of 5 on the UNDER 55 Points for FSU/VTech
Now lets get to the good bet. I have always hated the -7 marks and always buy into the 1/2 point stuff that most sports bettors think is a waste of juice. For me its always been a blessing or a curse. Today since there are undecided's and I like to play safe as always i will buy that 1/2 point or wait for the book to drop it to 6.5.
HERE'S WHAT I KNOW
• I think Taggert is a great coach from Oregon and I think since Dec 2017 he has had plenty of time to implement a direction he wants the football team to go. He has yet to prove he's the next Bowden or Fisher but overall he's the coach and we will see new direction with this team. That's exciting.
• I think Francois is putting all his eggs in one basket, and that's football. I think he knows if he's focused and leads this team to no more than 2 losses with exceptional stats for the year it's likely he will have a meal ticket into the NFL and you can tell by his interviews that he is determined and focused to be the leader that FSU needs to win!
• I think this game being at HOME plays a HUGE HUGE HUGE role in a -7 victory for FSU today. All of these other games we watched this weekend were in domes and remote locations. But with Doak Stadium, at home for FSU, this game is going to be loud, its going to get everyone riled up, and it's time for these Hometown Heroes to put on a show and get the town talking.
**** 4 Stars of 5 on the -6.5 (buy 1/2 point if you can)
Some bettors bet on the Team Total Points and looking at the proposed of VTech at 24 points or FSU at 31 points, if I have to choose here I'd stay away from the 24 points for VTech. I don't like that you will have to rely on VTech to score 24 compared to FSU at 31. Were talking about a 1 touchdown margin in this game. I don't think people realize the conditions of this game truly. Have you ever been to Boston for the green monster or to Seattle Seahawks in the dome, or even to Denver Broncos stadium where the air is thin, all of these are conditions of gameplay. As a gamer, card player and sports handicapper, conditions regardless of teams performance is a huge factor and Doak Stadium, being an opener at home is a contender for VTech. If we think in our heads do we think FSU is going to score 4 TD's and put up a Field Goal in this game in 4 quarters of Football? I think the answer is Oh Yea!.
Also understand I am from Tallahassee, and went to FSU and equally don't hold a bias to the team, I'd call us out and say stay away if Clemson or Bama were playing us last year lol, but overall i think today paves a new road for both our team, the qb, and the coach as well as the community.
*** 3 Stars of 5 on the Over 31 points FSU

How to find me
Steemit: www.steemit.com/@theUXyeti
Steemit: www.steemit.com/@sugarsteem
Discord SugarSteem: https://discord.gg/WspdjKQ
Discord: TheUXyeti or TheUXyeti#5698
Dlive Channel: https://dlive.io/@theuxyeti
IG: thetravelyeti
Twitter: www.twitter.com/@zachsbb8