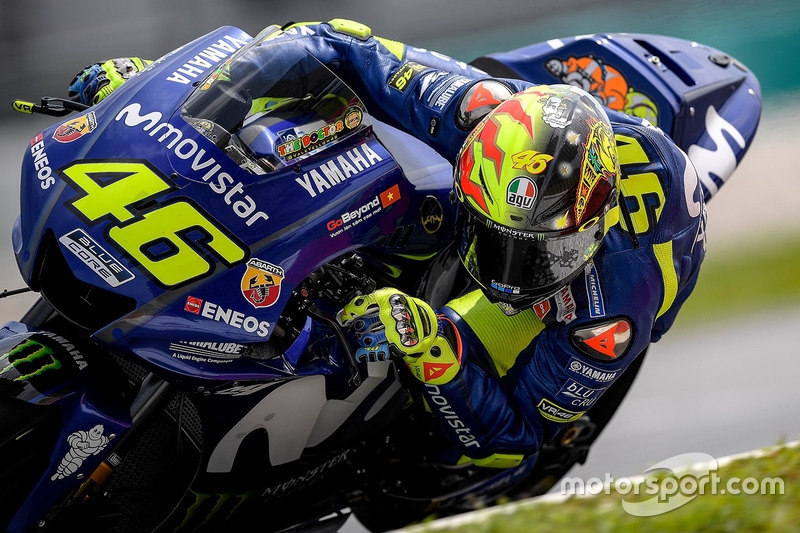 Good evening, all friends in the scorum, I want to inform all of you that the manager of the Ducati team, Davide Tardozzi, was confused by the statement recently expressed by Valentino Rossi. At that time he said that the Ducati and Honda teams were teams that had organizations like Formula 1.
When the statement delivered by Valentino included the problem of the M1 motorbike he faced more than one year. As a result, the driver nicknamed The Doctor could not compete with Ducati and Honda racers.
"I think it's a mistake to underestimate Yamaha or say they are not in line with their duties. Ducati has started a motorbike development project since the 90s and has placed an incentive in a technical structure. Therefore, I don't believe there is a team that is lacking from us," said Tardozzi was quoted as saying by GPOne, Tuesday (08/21/2018).
"So Valentino Rossi's words made me confused. Especially one year ago people said that Yamaha was the benchmark, so it was strange not to believe this now. I understood Rossi, but I didn't think it would be long before he returned to the front," Tardozzi continued. .
when Rossi's statement was like that, Tardozzi had a big goal in the second half of this season's MotoGP race. He said, the team will continue to struggle to win the title in the constructor and provide a competitive motorbike to Jorge Lorenzo and Andrea Dovizioso.
"Dreams are the basis of life - if you don't have them, that means you lose something. We know who we are dealing with, but our goal is to finish as a champion and aim to win the manufacturer's title. As long as we still have mathematical opportunities, fighting continues. , "added Tardozzi. (David Permana)