Last week I did not play DK at all. I had a funny feeling about it, and I was right. Out of all the games, I had my worst week to date only picking 2 correct against the spread. This week I did great, already won my weekly pool with 10 correct picks. So tonight I think we will see the Cowboys (I normally despise) kick some serious ass. The Titans have a top 10 defense, but guess what? Dallas acquired Amari Cooper off of the Raiders. Now Prescott has an ultimate number one target that is fast as hell.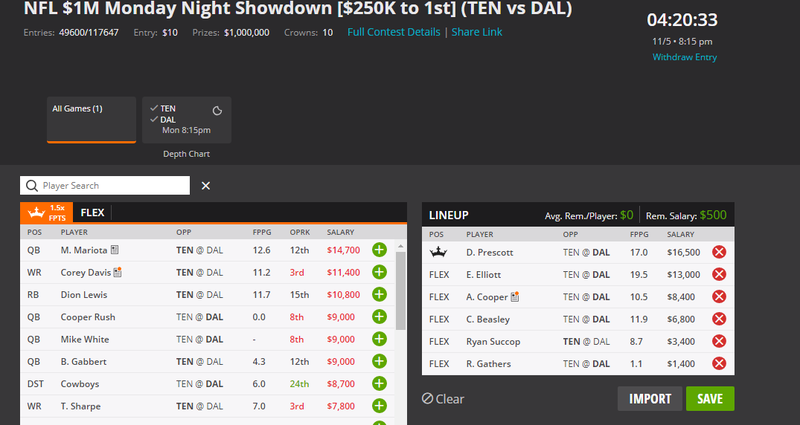 So as you can see, I stacked a ton of Cowboys and in this contest, you have to pick at least one from each team, so I decided to go with the Kicker Succop.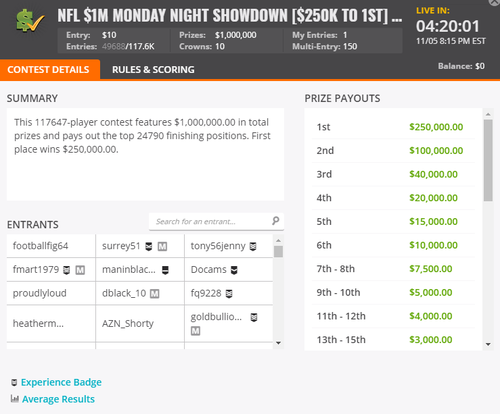 So, thanks for looking, and good luck to you if your watching, or putting any action in on tonight's game!