So last week i finished in 7,772 place out of 281,000 people. My $20 entry paid me $80 in return. You can see my lineup here:
So I am back with another lineup for tomorrow. I am betting on the bills to crap the bed again, and also wish to see the Dolphins have another win.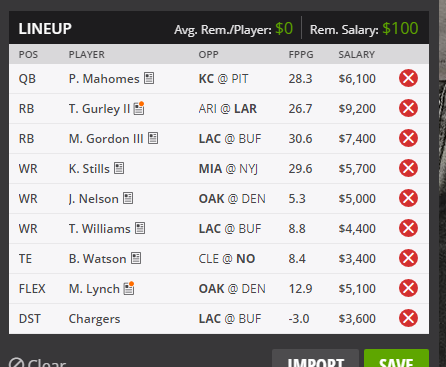 The Rams should obliterate Arizona, and MaHomes looks too good to not have in this line up with the salary hes offered at. Also looking for Beast Mode to get into his groove with the soon to be Vegas raiders.
Here are the payouts for the top doggs!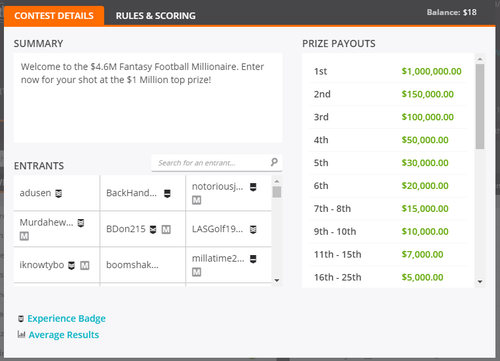 I would be happy with a simple making into the money...here is the lowest payouts for this contest.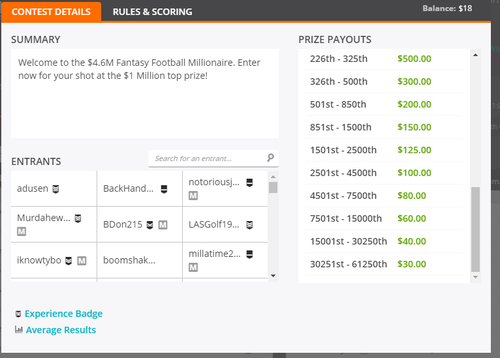 Let me know what you think! Thanks for looking!