There is nothing like attending a live NFL football game. The event is an experience, unlike any other sporting event. I have lived in an NHL city for almost 20 years now and attending an NHL game doesn't even hold a candle to attending an NFL football game. From the pregame buildup and tailgating to the amazing product on the field, there is just no comparison to the NFL. It is simply the best. On Sunday, I got my third taste of the awesomeness that is the NFL.
***UPDATE***
Below is the Youtube video which the NFL has managed to ban since I dared to record live action. Crazy!!! If the Youtube video does not work try this link to see the video.
In case you didn't know, I live in Ottawa, Canada so attending an NFL game is not an easy task for me. I attended my first ever game about 5 years ago and was able to check a huge item off my bucket list as I got to see my Denver Broncos play live in New England. Since then we have tried to get to an NFL game once a year if possible. Two years ago we went to Cleveland to see a Steelers/Browns game. Unfortunately, we didn't get to a game last year so this year there was no way we were going to miss out of making the trip.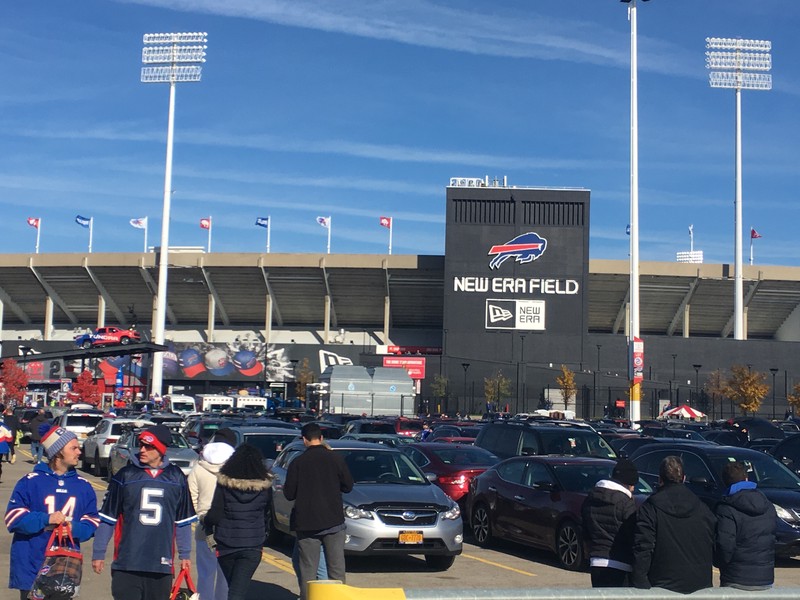 We decided on the Buffalo/Bears game for a couple of reasons. First of all, the tickets in Buffalo are crazy cheap. We were able to get amazing tickets on the Buffalo Bills resale ticket site for $90 and we were sitting 5 rows up from the field on the 30 yards line. It would turn out that we were front and center for every touchdown in the game. Secondly, We really wanted to see a few players in this game. We were so pumped to get an opportunity to see Khalil Mack live and we also wanted to see the young gunslinger Josh Allen. In an unfortunate turn of events, both players missed the game and we were stuck watching the trainwreck that is Nate Peterman. He really is that bad. It was really cool to be able to watch some of our fantasy football players live. I had just acquired Jordan Howard in a trade and this was the first game with him on my fantasy football team so it was so much fun watching him score two TD's right in front of me.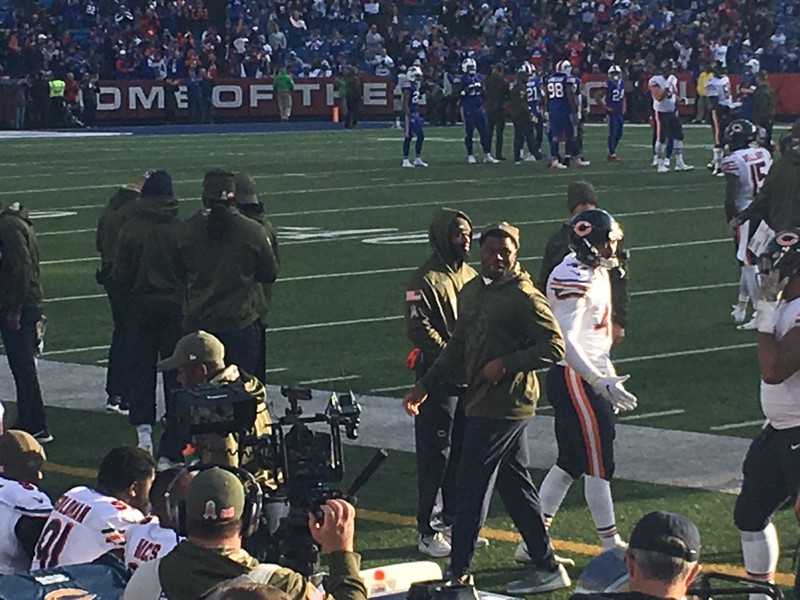 It was a fantastic day. We drove 5 1/2 hours each way to see a 4-hour football game and I would gladly do it again. There is just no comparing a live NFL game to any other sporting event from me. The excitement from the moment you first see the stadium in the distance to the teams entering the field. It is such an epic event. You can see why the NFL is so successful. Sunday is the biggest day of the week. We are already looking forward to next season and looking forward to the schedule being released so we can choose a game. We are leaning towards Pittsburgh and the terrible towels.
I hope you enjoyed the video and thanks for watching.