The NFL season is not far removed and the Patriots glory is still fresh in our minds but already we are shifting towards the future. The NFL combine has finished and the NFL draft is just around the corner. It has already been an exciting offseason and we are just getting started. With Antonio Brown on the Market and OBJ potentially on the move, not to mention the possible end to the Le'veon Bell saga, it has the potential to be one of the most active and exciting offseason and training camp in many years. Teams have already been making changes and on March 24th the rumours can be put to rest as teams start acquiring new players and personnel in hopes that this upcoming year will be the one. My interest in what is happening in the offseason goes beyond my love for football. My passion stems from my heavy involvement in Fantasy Sports. The offseason is when teams are able to make moves to improve their roster and chances of winning and it is no different for the owner of a Fantasy Football team.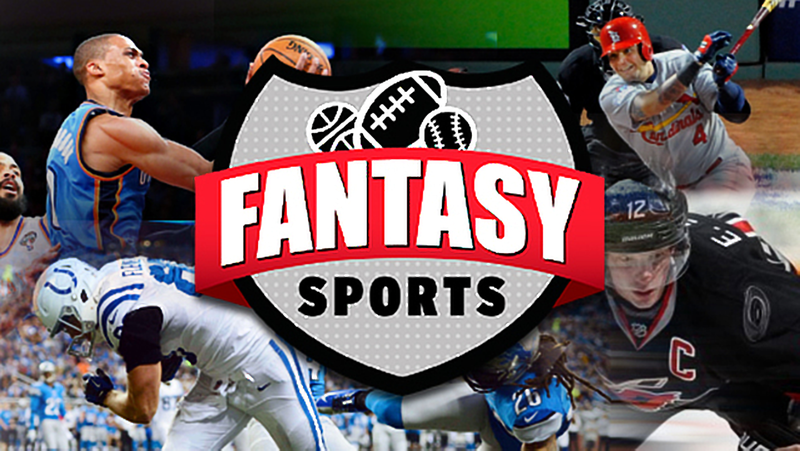 I have always been a huge sports fan and a diehard football fan. I have been playing and watching sports ever since I was a kid. There was no limit to the sports that I would play and watch. My passion for sports, however, has become bigger than just the game itself. Sports has become an obsession and a way of life. I am more than just a casual onlooker in sports. I have become knowledgable about players and stats. I am keen to scoring tendencies and the ebbs and flows of a players season. Over the years the landscape of the sports industry has changed and the way fans interact with the game has evolved. For me and many other fans there comes a point when just watching sports is no longer enough to keep us watching for hours on end. We want to feel like we are part of what is happening on the screen. We wanted to be more engaged in the game. I want to feel like I have something riding on the game. A more intrinsic motivation. I want to share in the players successes and feel like I am part of the team. Enter Fantasy Sports!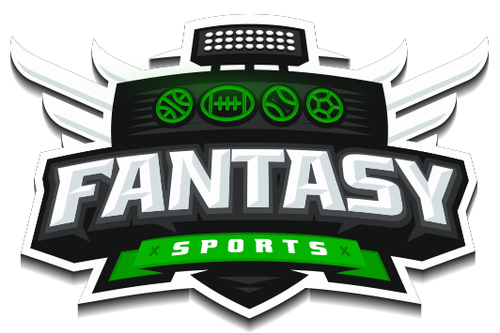 Fantasy sports provide a unique opportunity for fans to interact with sports on a whole new level. The basic idea is that you draft a team of players and use those players to compete against other teams in your league. This means that you get to take on the role of coach and general manager. You get to be in of what players are in your line-up and you manage your roster just like a real coach would. You are also able to trade players and make roster moves like a GM would make. Fantasy sports give the fan the power to make all those decisions that they think the real teams should be making each week. How many times have you been watching a game and said how the coach or manager is doing a terrible job? How many times have you said you could have pulled off a better deal? Fantasy sports gives you the chance to put your money where your mouth is and puts you in charge, for better or worse.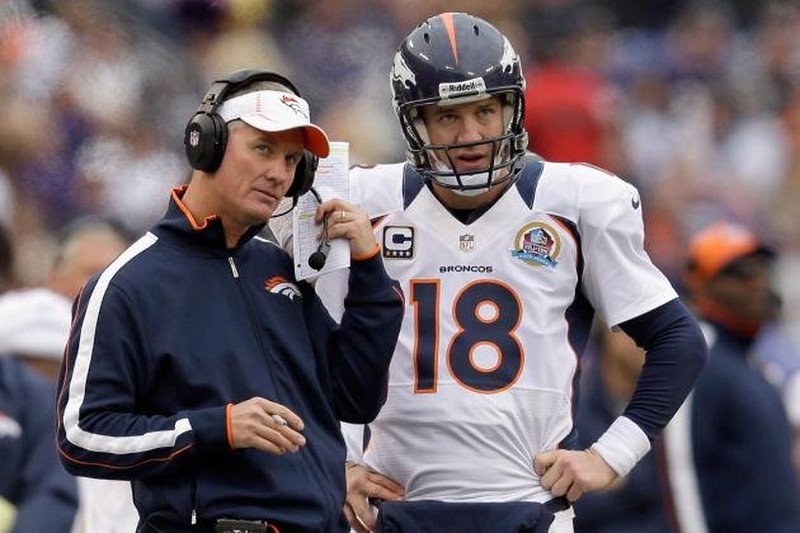 Fantasy sports takes watching games and following a sport to a whole new level. Now, the games have much more meaning than just the result and who wins or loses. I am actively engaged in every single play and every bit of action during the game. I am watching the players more closely and eagerly following statistics that are being achieved in the game. Every scoring opportunity or defensive play or body check and even saves can be the statistical difference in your weekly matchup. My connection to sports has gone so much further than just my favourite teams and cheering for the players on those teams. Fantasy sports allows me to draft and become the owner of players from all over the league and we cheer for these players to do well every game. This leads to becoming fans of specific players as much as teams. I know that I personally cheer for players that I might never have paid much attention to if it wasn't for fantasy sports. Those players are not only doing well for their teams, but they are also doing well for my team. I even cheer for individual players form teams that I have traditionally disliked. The only conundrum is when my fantasy players are playing against my favourite teams. It is hard to cheer for an opposing player to do well when it could hurt your favourite team.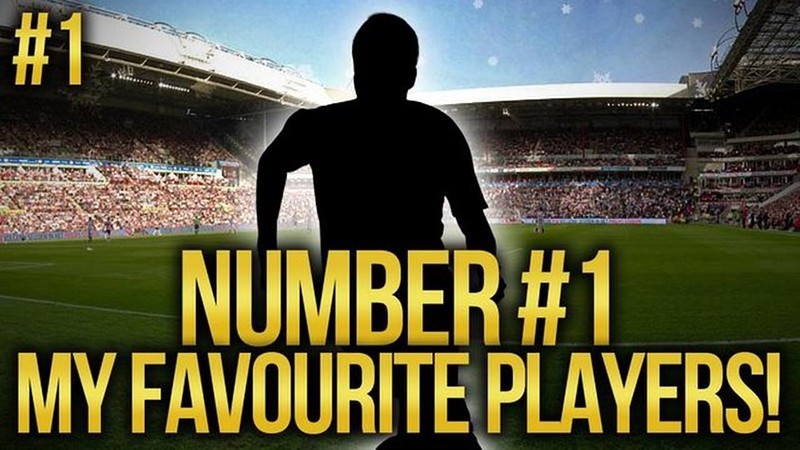 I started playing fantasy sports back in the early 1990's when I was still in high school. We never really called it fantasy sports back then. We used the term "pool" more often than not. We would have football and hockey drafts and keep track of the points in using the newspaper. It was a massive job for the person who was running these pools. I remember spending hours each Monday going through the Sunday box Scores to calculate and add up all the points. Each week the entire scoring for all teams in the NHL would be posted in the Newspaper we would spend forever finding each player and adding up points. The face of fantasy sports has evolved so much since then. The internet was a game changer for the growth and explosion of fantasy sports. Gone were the days of having to keep track of point by hand. Online tools for drafting and tracking the leagues have made it incredibly easy to get involved in fantasy sports and to run your own league. You are able to watch the results of your players in real time and enjoy the thrill of the action as it happens rather than a few days or a week later.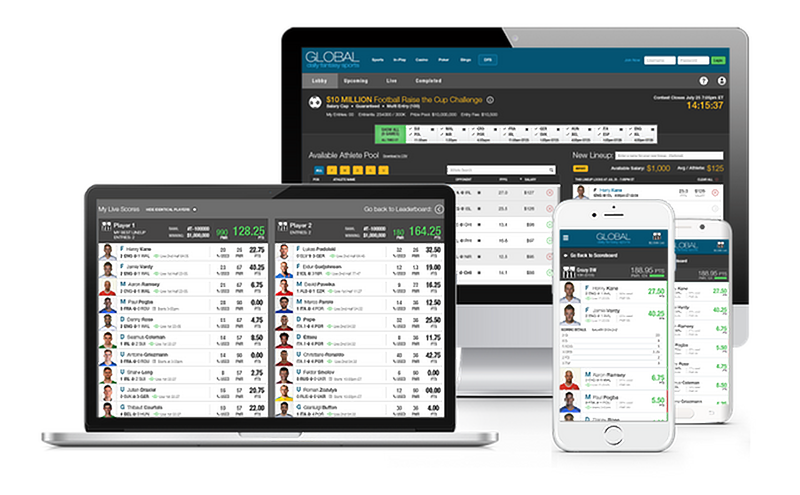 With such ease of entry, the number of people playing fantasy sports has grown exponentially over the past decade and the number of sports you can participate has grown as well. Now you can participate in a fantasy league for pretty much any sport now. There are even fantasy leagues for cricket, tennis and golf. are no longer limited to playing with your close buddies and competing locally. You can play in leagues with people from all over the world. This year I was personally in a fantasy football league with people from all over North America. There were managers from Ontario and Quebec as well as Indiana, Florida and California. Not only can you now play online but you are able to play fantasy sports on your device using a variety of apps. Fantasy sports have become so popular that there are even a great number of podcasts dedicated to fantasy sports information and news.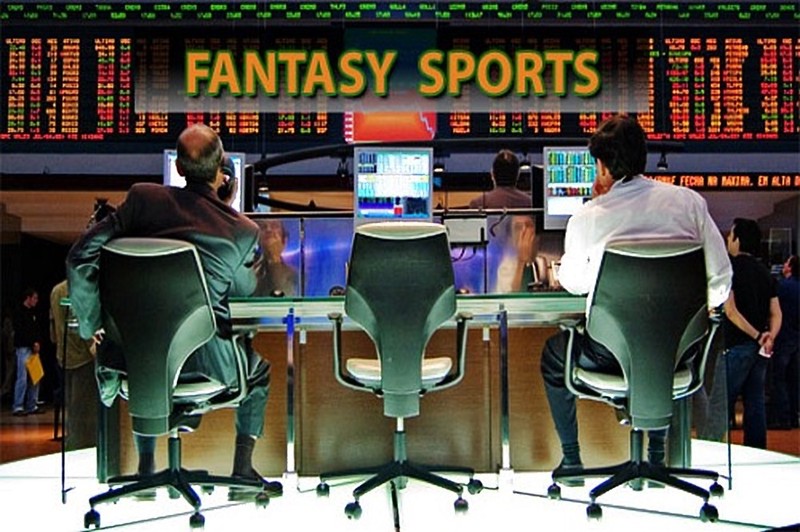 This evolution of the fantasy sports world online has made running a league much easier in some ways and more complex in others. There is a plethora of setting and options when it comes to how you want to run your league. You can choose specific positions to be included, you can adjust and tweak the scoring of your league in almost any way you want. In football, there is always a debate about what is better, PPR (points per reception) leagues or nor PPR. The leagues allow owners to make transactions quickly. In the past, you would need to contact the commish of your league in order to make any adjustments. Now you can do it with a click of a button. League commissioners are now able to communicate more effectively with the rest of the league and this allows changes and decisions to be made more quickly and effectively. Being the commish of a league is a big undertaking and one that should not be taken lightly. Unfortunately, you might take the brunt of any disgruntled owners when issues pop up.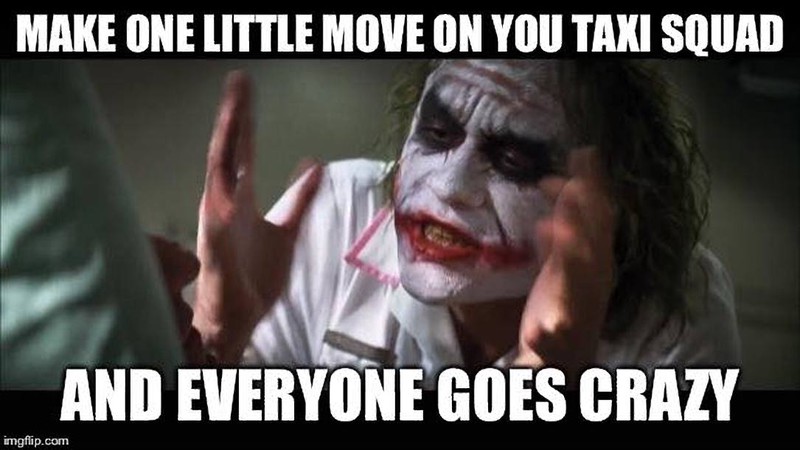 There are different ways that you might engage with the fantasy sports world. The most common is to join a season-long draft league and run a team for an entire season. This provides a significant amount of engagement with your players and the other members of your league. These leagues make it feel like you are part of the real thing with playoffs and championships. There are also the old school season long pools where you just add up totals at the end. They are updated and tracked daily for you through the fantasy sites. Then there is the most recent evolution in fantasy sports, Daily Fantasy Sports (DFS). This is the option where you can choose different players every day and compete with new teams daily. This option allows you to compete with a wide range of players whereas in a season-long league you have players for a longer term.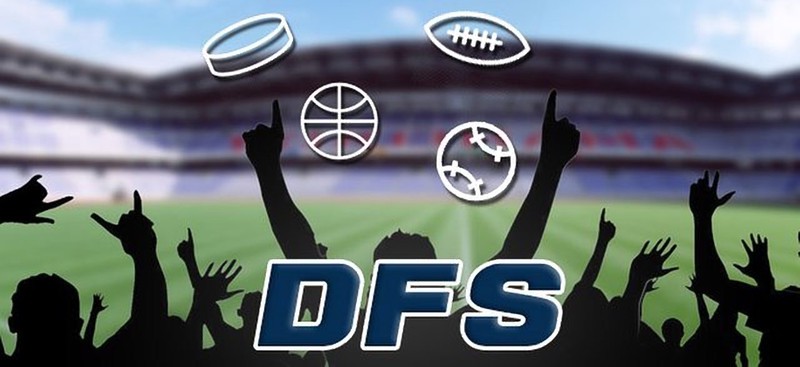 Fantasy Sports has become a multi-billion dollar industry and that is not just the fees that people pay to be in leagues. Most players wager money in their leagues and have a chance to win a pot if they can come out as champs but gambling is not necessary. You can play in leagues completely for fun and bragging rights with no money involved at all. The introduction of daily leagues has contributed significantly to this growth in spending.
Approximately 59.3 million users played fantasy sports in North America in 2017 with 39% using smartphones to play. The DFS market was US$3.26B in 2016 and is estimated to reach $5.6 billion by 2021. Average user spending on FanDuel and DraftKings was US$41.70 per month and expected to increase. Source
This continues to grow all the time as new sports are introduced and more people flood into the market. The number of users has grown rapidly ever since the internet became the place to play fantasy. The revenue leader in North America is NFL football by a landslide. Soccer dominates the European market.
Fantasy football—It's a growing industry, estimated to be worth more than $7 billion a year in the US and Canada and to have 59 million players, according to the Fantasy Sports Trade Association. Source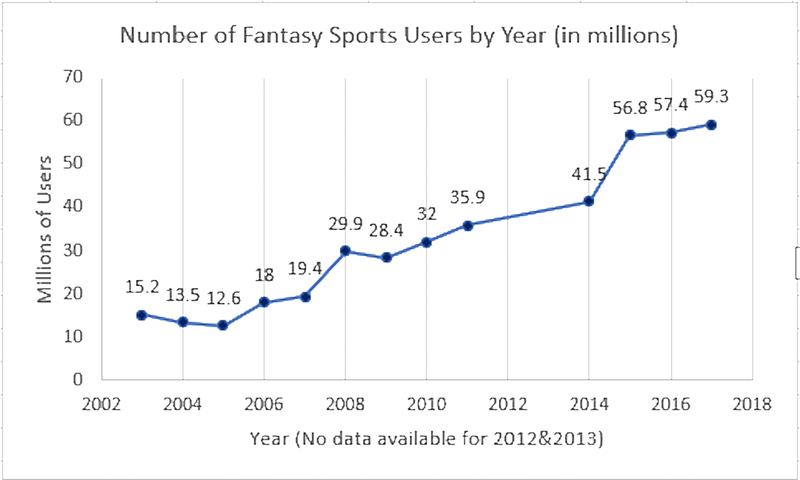 An evolution that has further engaged fans in fantasy sports is the development of keeper and dynasty leagues. Now you get to manage your team year round and make decisions that will not only impact your team this season but for several seasons to come. Fans now have the ability to make trades based on their current needs of future prospects. It gives an element of realism to your fantasy league. It also adds a level of excitement to the league. The year I finished last in my fantasy hockey league should have been an extreme disappointment but it meant that I had the first overall pick in the draft and that landed me Connor McDavid. Teams can go through ups and downs and rebuilds just like in the real world. Ever since I started participating in dynasty or keeper leagues I have a hard time getting as excited about regular single-season leagues.
Two years ago in my dynasty football league, I was having a pretty unlucky season and was going to miss the playoffs. I was able to trade away a couple of the strong players to a couple of teams that were trying to make a run for the championship. In the deals, I was able to get a couple of young prospects plus Aaron Rodgers who was hurt at the time. I also picked up a couple of good draft picks. I was able to go from last place one season all the way to a fantasy championship the following season because of some savvy moves I made before the trade deadline. Trade deadline day in fantasy can be oh so fun. The action never ends and that is why I am so keenly interested in the NFL combine and draft. Scouting out the next best NFL stud or sleeper pick is key to long term success. The season never truly ends in a keeper or dynasty league.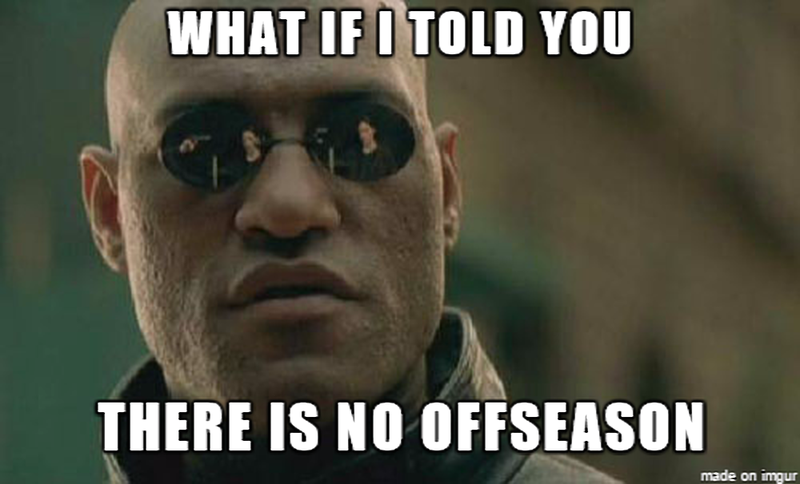 I would have to say that my favourite parts of fantasy sports are the draft and trading. The draft is always a great time. It is usually the only time that we are all able to get together and shoot the breeze about football and get in some of that good ole trash talking that makes fantasy sports so fun. It is the night when you put all your research and planning to the test. If you are lucky you will get the players you hope will be studs. It can be a race to get certain players and everyone knows it. My big leagues have very experienced players and everyone does their homework before the draft. I love seeing who people think is going to be a sleeper pick and trying to grab them late. The look on another guy's face when you snag the guy he wanted before him can be priceless. After that, trading and player movement become my focal point. The season has many twists and turns and player success does as well. Trying to sell high or buy low on a player can be the difference maker when it comes to winning a league. The owner that can maximize player performance is going to see more success. The only issue with trading a lot is that you have less connection to your players and if you make enough trades, you are going to lose some.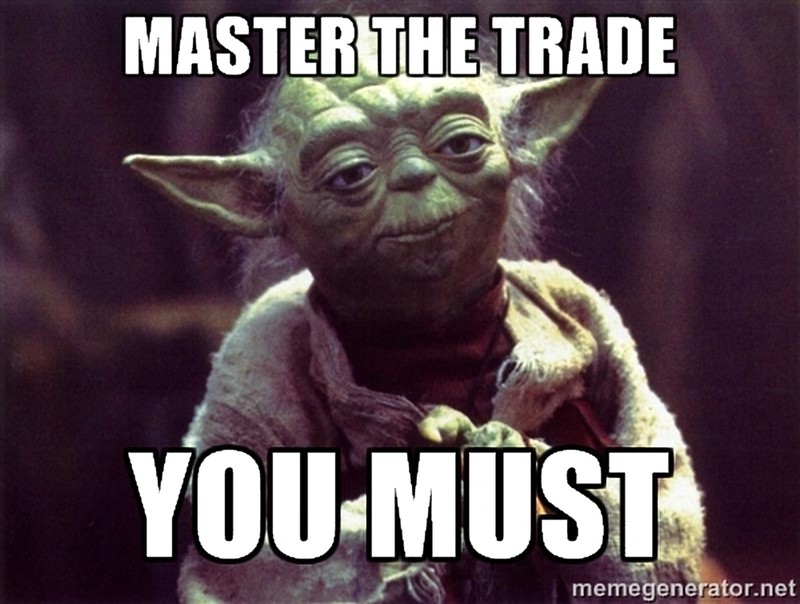 At this point of the year, fantasy hockey is starting to get to the crucial moments with only a few weeks of regular season games. Major league baseball is less than a month away from kicking off. If you are looking for a fantasy league that is very statistical then baseball might right up your ally. For me, I just can't get enough of the action. I mostly play in money leagues but to be perfectly honest, the money is an added bonus. Winning in our fantasy leagues is about bragging rights and having ownership of the fantasy trophy or even belt until the next season.