This post was meant to be dropped before the draft last night but 3 hours in emerge with a kid who hurt her finger playing basketball changed that. The post had to change from being pre-draft to post-draft.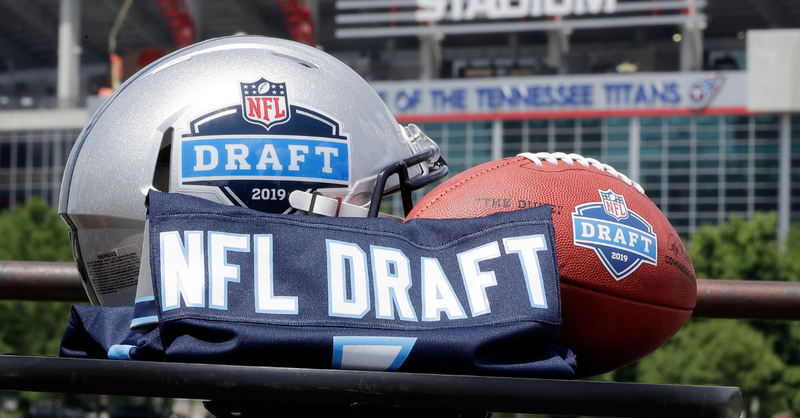 Last night was the night! The night when years of blood, sweat and tears will finally pay off. It could be mean a payday that will change lives for some and it could be a night of disappointment and what-ifs for others. Tonight is the start of the NFL draft and the beginning of what could be a hall of fame career for some. The NFL draft is a perfect example of why the NFL is king among professional sports in North America. The drama and build up to the NFL draft is equivalent to the Oscars, right down to the red carpet runway walk into the event. Many of the high-end draft hopefuls will be dressed to the nines and looking like a million bucks as they head in to see just how many millions their draft spot will be worth.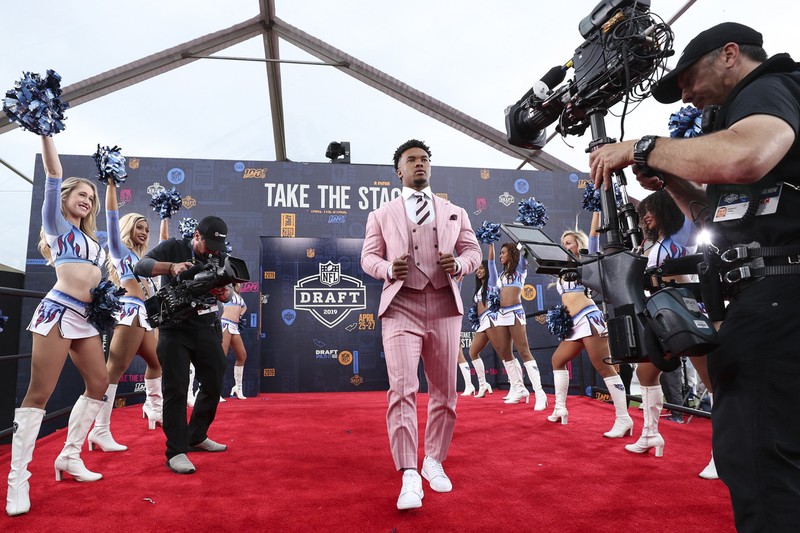 Only in the NFL will you see a draft turned into such a spectacle. Kyler Murray strutted his way down the red carpet towards a 1st overall cash windfall. It was really no secret that the Cardinals were going to take Murray but if you were listening to the analysts, anything could have happened. The possibility that the Cards pass on Murray and roll with Josh Rosen was there but in my mind, it made absolutely no sense. Murray is the better player and Rosen could still fetch some return as a trade. Sadly, the Cardinals were not able to make anything happen on that front during the first round of the draft and are now sitting with two studs in the stable that is only big enough for one. The two teams that were most quarterback-needy were able to solve their QB issues through the draft. The giants severely reached on Daniel Jones and made him the number 6 overall pick. I really think they could have gotten him with the 17th pick and grabbed a much better defensive player at 6. I know I wouldn't be over the moon today if I was a Giants fan. The Redskins were able to sure up their QB woes by grabbing Dwayne Haskins at #15. A great pick up and likely a week 1 starter for them.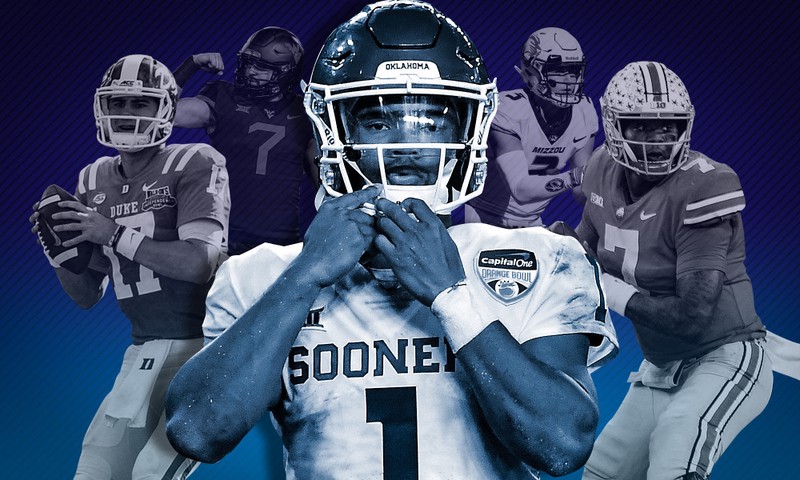 Where you get drafted has a huge impact on the players financial future. The higher you get drafted the more you can demand in your rookie contract negotiations. The higher draft position also creates more demand for marketing deals and advertising money. Needless to say that these young men have a lot riding on the results of this weekend. These young men will have the opportunity to set themselves and their families for life with a great performance this weekend. The life span of the average NFL players is limited so it is essential to score the biggest contract you can. There are some guys today that are still wondering when they will get drafted. There can only imagine the stress of sitting in that room and waiting for your name to be called, especially when you expected to get called early. I'll never forget the pain that Thurman Thomas went through during his draft year as he watched running back after running back get drafted before him.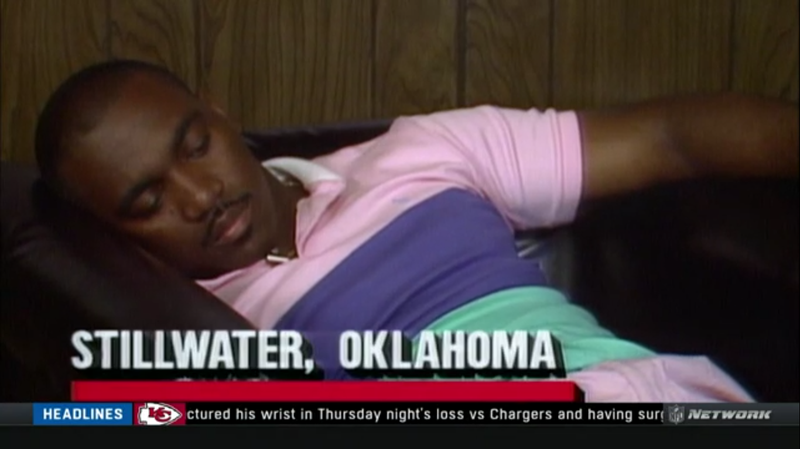 That was long before the draft became a bigger than life event and players waited at home by the phone to find out they were being selected. Oh, how far we have come and how much more is on the line. Imagine this happening today with millions of dollars in potential contract money slipping away with every pick that goes by. Every time they showed the players in the back room you could see the stress on their faces. Everything they have worked for has been leading up to this day. I have had some pretty epic moments of joy in my life but I can't imagine being 21 years old and hearing my name called as a draft selection in the first round of the NFL draft. In the matter of one second, you get drafted and are a moment away from signing a rookie contract that could set you and your family for life. I won't even get into the potential of the second contract and the endless millions. The contract is just the tip of the iceberg. These guys are now pros and there are no more restrictions about endorsements. These kids are free to make their weight in cold hard cash!
The most entertaining part of the night was watching the commish. Roger Goodell looked like he was having the time of his life last night. I mean, how could you not be giddy looking down the road at the hundreds of thousands of people lining what was the biggest draft ally ever. To be honest, I thought for a moment the ole Goody might have been sipping on some of that good Tennessee whisky. Roger was hugging every draftee like he was his best bro. It was a glorious moment every time he got to welcome one of the boys to the NFL fraternity. The best part of the night might have been when Christian Wilkins came flying in for a high shoulder bump and Goodell looked like he was about to be squashed by an oncoming freight train. I have to admit. Goodell must have some pretty thick skin. It takes a lot to be booed every time you step on stage and just smile about it. If they are booing you then they know who you are.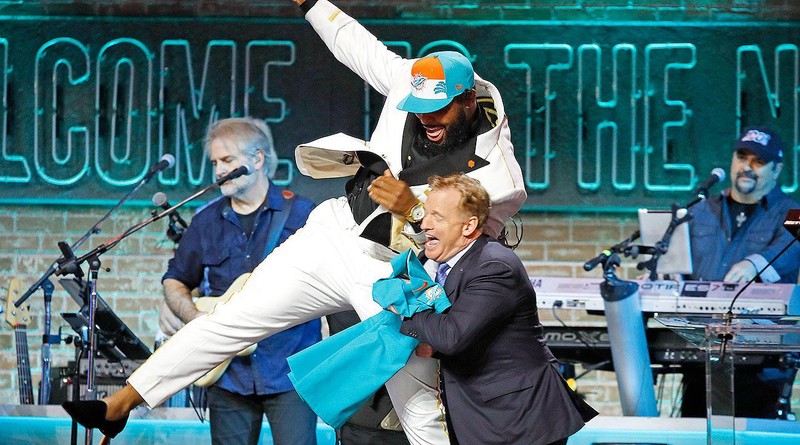 As a Denver fan, I am very confused. They traded the 10th overall pick to the Steelers. The Steelers drafted speedy Linebacker, Devin Bush. At the moment I was very happy about the trade. They picked up the 20th overall pick and an extra 2nd rounder. Then they went and drafted a TE. Noah Fent is an excellent TE and has a promising future but I don't see the TE position as a huge need. I was a little concerned because in my mind, Elway should be looking for a quarterback and I thought that he was going to take a run a Drew Lock. Well, it turns out that Elway had his finger on the pulse of this draft and was able to maximize the assets he was getting this weekend. He grabbed a top end TE and then in the 2nd he grabbed a great offensive tackle. When I felt more confused than ever, Elway pulls off an epic trade to move up and pick back to back. They used the pick to grab the guy that Elway has been drooling over all year long. Drew Lock is a Bronco and I can only hope that for the first time in a very long time, the Broncos are about to build around the quarterback of the future. Everything has fallen into place from where I sit. Flacco will bridge the gap for a season while Lock learns the NFL game. This Bronco fan is VERY happy!!!!!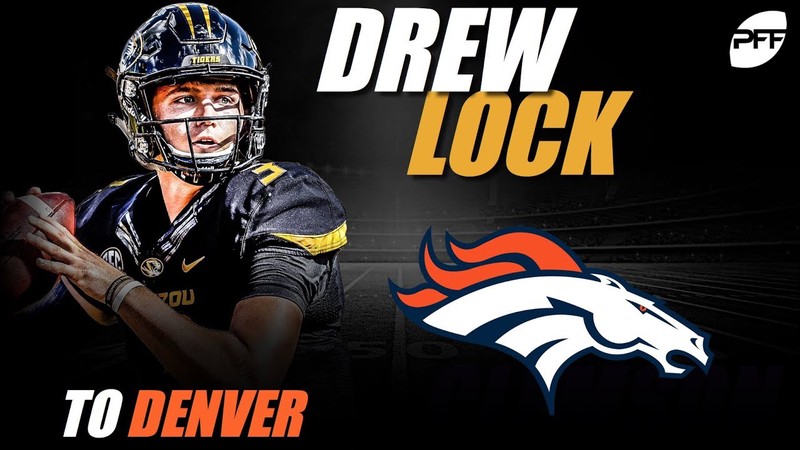 If you are thinking that the draft is not worth watching anymore because the first round is over then shame on you. There are so many great players that get drafted late and even go undrafted. Being a blue-chip stud and getting drafted high in the first is great but some of the best players ever are the diamonds in the rough who slip to the later rounds and get drafted by a lucky team who took a chance on a flyer. I can't wait to see who those mystery players and stars will turn out to be. I hope you are enjoying every minute of the draft. I know that I am and the next phase will be seeing these guys throw on a jersey and show what they can do in camp.