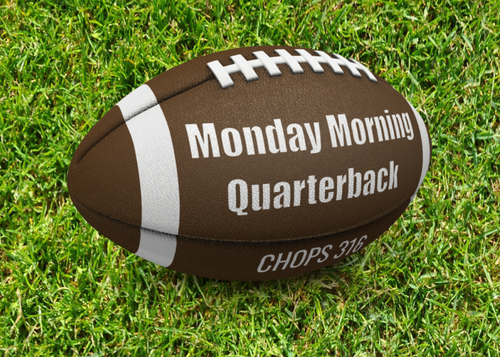 The tenth Sunday of the NFL season is in the books so here are the different thoughts and opinions I have on various things I witnessed this past weekend. What a glorious Sunday of NFL action with upsets galore. This league is freakin' crazy. We have a handful of really good teams and the rest of the bunch go from the outhouse to the penthouse and vice versa from week to week. Just remember I am a Dallas Cowboys fan and I'm extremely biased. Feel free to agree or disagree about anything mentioned here. All comments are welcome.
How 'Bout Them Cowboys!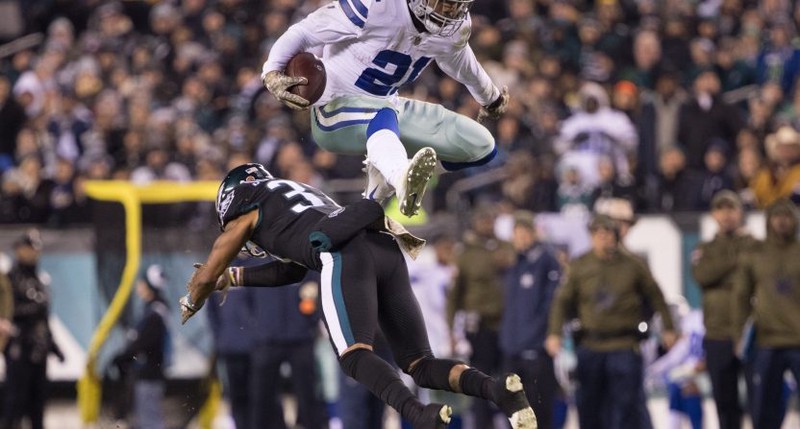 For those that are unaware, I am a Dallas Cowboy fan who lives in Northeastern Pennsylvania. I am surrounded by Eagles fans. Ignorant, obnoxious Eagles fans. It has been even worse than usual since the Eagles somehow managed to win the Super Bowl. And boy let me tell you, there is nothing they hate more than the Cowboys.
And there is nothing I love more than when the Cowboys roll into Philadelphia and leave victorious. Dallas 27 Philadelphia 20. You couldn't knock the smile off my face with a shovel.
Who saw this one coming? I sure as hell didn't. The Cowboys looked like trash last week against Tennessee. They hadn't won a road game all year and they had to go to Philly on a short week to face the Eagles coming off of a bye. The Eagles just added Golden Tate to their roster and Tate burned the Cowboys bad earlier this year when he was with the Lions. It didn't look good.
That is why they play the games. For once the Cowboys opened up the passing game and that helped make some running room for Zeke. He responded big time: 151 yards on only 19 carries. He rushed for a TD and caught one as well. It took me back to the glory days of Emmitt Smith smashing the birds to smithereens.

Dak also played well. Not great, but good. 26/36 270 yards 1 TD pass and 1 rushing TD. The Eagles should have picked him off early in the game, but luckily their butterfingers defender dropped the ball. Haha.
The Cowboys D simply dominated Philly in the first half. They could only muster 3 points and it looked they sleepwalked through the half. They showed some life in the second half and put up 17 points, but the Cowboys made enough plays to keep them in check.

Special shout out to rookie middle linebacker Leighton Vander Esch (what a mouthful that name is). Sean Lee is hurt again, he's hurt all the time. In the past the defense always struggled mightily without him so Dallas drafted Vander Esch as insurance. It payed off big time Sunday night. 13 tackles, 1 INT and several big plays, including a game saver late in the 4th quarter when he blew past big mouth Jason Kelce (I'll get to him in a second) to stuff a screen pass. He earned two game balls with that performance.
The Eagles couldn't even get an advantage with a little home cooking refereeing on their side. The refs called zero penalties on Philly. ZERO! Michaels and Collinsworth sure noticed. They accurately pointed out when Jason Kelce (I'm still getting there) illegally blocked down the field when Wentz was still holding the ball and when an another Eagles lineman practically grabbed a choke hold on Demarcus Lawrence to stop him from getting a sack. For the record Dallas was hit with 5 penalty flags. And yes they deserved every one.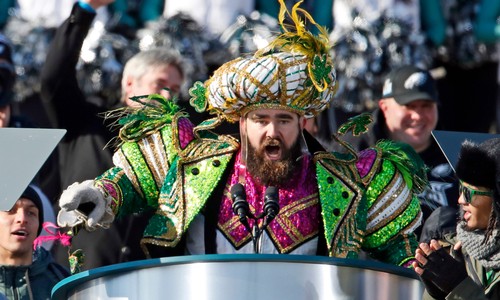 Now on to Jason Kelce, center for the Philadelphia Eagles. Kelce made headlines the week before the game by going onto Philly sport talk radio and trashing Dallas. He said he doesn't care for their "fair weather" fans and has hated the organization since they used replacement players during the 1987 NFL player's strike. I think Kelce might have taken too many shots to the head.
Fair weather fans? As I mentioned in this very column last week, the Cowboys have won two playoff games in the last 22 years. Two! The Super Bowl days are long gone, yet Jerry World draws a very healthy crowd each and every week. And let's just say NBC wasn't interested in broadcasting this past week's game because the Eagles were playing. The Cowboys are all over the airwaves every week because they draw the biggest crowds despite not winning a Super Bowl since 1996. I'm not sure we qualify as "fair weather" fans. Living in the past? I'll take the fifth on that one.
The 1987 players strike is an ugly blemish on NFL history, no doubt about it. The use of replacement players was a total joke and an insult to every NFL fan. But why single out Dallas? Every single franchise in the league, including the Eagles, fielded one of these garbage teams. In fact Hall of Fame beat writer Ray Didinger described then Eagles owner Norman Braman as one of the most "hawkish" voices among the NFL owners. Tex Schramm was no angel either, but he didn't do anything that every single other NFL owner didn't do.

Kelce finished up his interview by saying he didn't know what it was like to beat the Cowboys when they were "really, really good." You know what, he doesn't know what it's like to beat them when they are fairly crappy either.
Ok, Ok, I'll move on to the rest of the games. I was fully expecting to be pissing on Dallas again this week so you'll have to forgive me for enjoying this win so much. I even broke out into song:
Die Eagles Die, You'll never see another victory!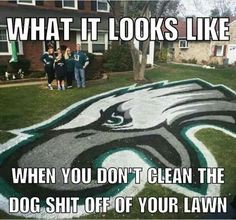 I'm not going to be a popular guy around town this week.
"That's what happens when you go cheap, you get your ass kicked."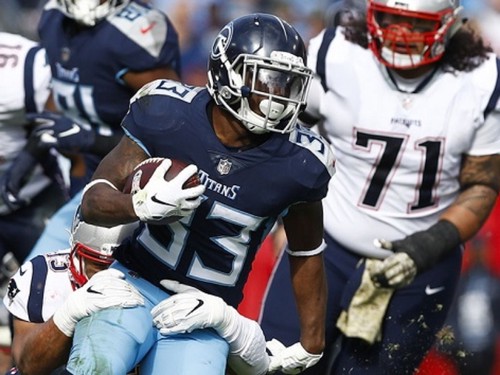 The quote above was said by Titans RB (and former Patriot) Dion Lewis following the Titans 34-10 thumping of the Patriots.
Think he was bitter about not getting a contract offer from the Pats? I had to share this quote because it is so funny, but in reality it doesn't make much sense.
Lewis didn't exactly light up the Pats: 20 carries 57 yards, 2 Receptions 11 yards, 0 TDs. Travis Henry and Marcus Mariota did the heavy lifting on offense for Tennessee.
And New England has plenty of good RBs in Sony Michel, James White and Rex Burkhead. Why would they need to throw any money at the pedestrian Dion Lewis? Anyway it was still a funny quote.
The Patriots must have been looking ahead to their bye week or something because the Titans shouldn't be good enough to give them this kind of beating. There is reason for Patriots fans to be concerned. All three of their losses have come on the road and to not exactly top-notch teams: Lions, Jaguars and Titans. New England currently sits 4th in the AFC standings behind the Chiefs, Chargers and Steelers. This team is going to have to play big road games in the playoffs. Maybe the AFC will finally send a different team to the Super Bowl this year.
One more point about this game. The Patriots used a gadget play that sent Tom Brady out as a receiver. He made the catch for a whopping 6 yards. Belichick and McDaniels must be losing their minds. Have you ever seen Tom Brady run? He's a great QB but "athletic" is not a word I would use to describe him. He is not going to break off a big chunk of yards. And why is it worth the risk to use him like this anyhow? Once he becomes a runner he is not protected by the silly QB protection rules he is always begging officials to call. He could be blasted like any other skill player. To risk the fate of their season on a silly gadget play against a team you should have beaten easily is ludicrous.

The Saints didn't start the fire ....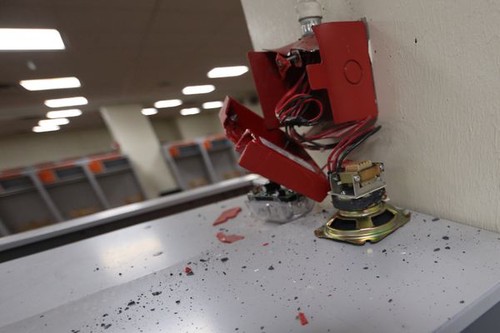 Before the Saints-Bengals game, fire alarms were ringing continuously for no apparent reason. So Sean Payton, being the wise coach that he is, simply smashed the alarm in the Saints locker room so his team could properly prepare in peace.
Good thing he did because that alarm would have rung all day with the torching the Saints laid on the Bengals in a 51-14 thrashing. No doubt about it, the Saints are the team to beat in the NFC right now.

Congrats to Drew Brees for passing Brett Favre for second place on the all-time TD Passes list. Enjoy that record while you still have it Peyton. It is a shame that Dez Bryant tore his achilles tendon. I was happy to see him leave Dallas because he is no longer a #1 WR and in Dallas opposing defenses shut him down good. But in New Orleans he could have played well because he wouldn't have been the focal point of the passing attack. As long as he kept his ego in check, he could have flourished.

The Saints players paid tribute to Bryant, who was on the team for a few days, by making his trademark X symbol after scoring TDs or making big plays on defense. That was a classy move. And a lot of X's.

You know who it isn't classy? The Bengals organization led by renown tightwad Mike Brown. When asked for their reaction to Sean Payton's smashing of the fire alarm, the Bengals spokesperson said the authorities have been notified. What a crock of shit. Send Payton a repair bill and all is good. Or maybe spend the money to make sure your own equipment works properly in the first place. What are the authorities going to do? Arrest him? Fine him? When is Payton going back to Cincinnati? He can tell them to shove a fine up their ass and there is nothing they could about it. I'd like to think the local authorities in Cincinnati are smart enough to ignore the whole situation. Or maybe fine the Bengals for bothering them in the first place.
Fitztragic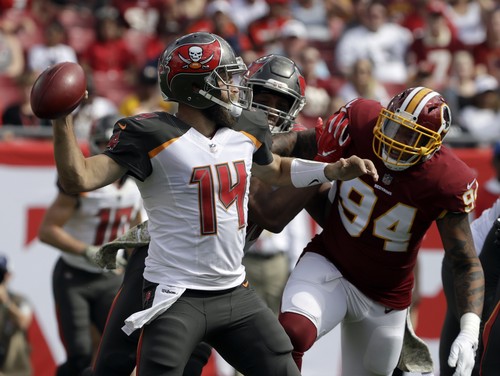 Here's a weird stat. On Sunday Ryan Fitzpatrick faced the Redskins for the sixth time in his career. Why is that weird? He started for a different team each time.
The Rams, Bengals, Bills, Texans, Jets and now the Bucs have all started Fitzpatrick against Washington. Fitz's record overall: 4-2. Record this week: 0-1.
You figured the high scoring Buccaneers would be able to lay some points at home against a Washington defense that was shredded by the Falcons last week. Nope. Redskins 16 Bucs 3.

3 freaking points? They were averaging more than 28 a game. This game was painful to watch. The Bucs racked up 500+ yards in offense in making 5 trips to the red zone and could only score three measly points. Fitzpatrick threw for more than 400 yards, but only had 2 INTs and zero TDs to show for it. There is a reason he was able to start against the Skins with so many different teams. Fitz is OK, even really good at times, but he isn't going to take a team anywhere. Time to draft a QB Tampa.
Seriously Atlanta, WTF?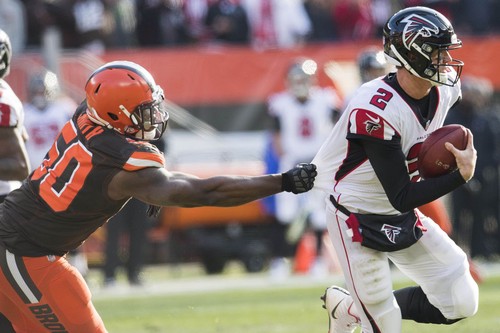 I don't think any team in the NFL baffles me more than the Atlanta Falcons. One week after dominating the Redskins to even up their record, they fall below .500 once again by getting beat up by the Browns. Yes, the Cleveland Browns.
They win games they should lose, they lose games they should win. Maybe I should expect this from a team that pulled the biggest Super Bowl choke job in NFL history.
Unless something drastic happens, I don't know how the Falcons can bring back head coach Dan Quinn. This team underachieves so bad and that starts at the top. Hopefully they stay in this funk a little while, Dallas is coming to town this week.
Congrats to Julio Jones for becoming the fastest player in NFL history to reach 10,000 receiving yards. He'll have to keep playing at this pace for a long time if he wants to catch Jerry Rice.
Better luck in your next job Bowles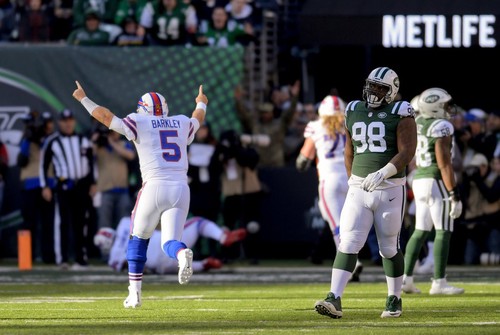 Oh those poor Buffalo Bills. So many crappy QBs and they are all injured. They were forced to retrieve Matt Barkley from the scrap heap two weeks ago and start him against the Jets.

You remember Matt Barkley don't you? Maybe not, he hadn't played in two years and when he did play he stunk. Let me fill you in. Drafted by the Eagles in 2014, he never started a game in Philly. It took the Birds two years to realize that pick was a mistake before they shipped him to the Cardinals. Spent a year riding the pine without even making an appearance in a game before the Cardinals cut him. Bears picked him up in 2016 out of desperation and were forced to finally give him a shot at starting six games. He went 1-5 while throwing 8 TDs and 14 INTs.
Bears were appalled and cut him. Niners invited him to camp last year, but cut him before the season started. The Cardinals brought him back in November last year and once again never played him in a game. The Bengals signed him this past offseason and cut him two weeks into this season.
Why am I telling you this? This is the QB the Bills signed less than two weeks ago out of desperation. This the QB the Bills started against the Jets. And this is the QB who led the Bills to a 41-10 butt kicking of the Jets by passing for 232 yards and 2 TDs.

Just when you think the Jets have hit rock bottom, they manage to find a new low. Buffalo had scored 96 points in 9 games coming into Sunday. This week they score 41 with a QB nobody wants because he isn't good. They are officially in a battle with Oakland to be the worst team in the league. No way Todd Bowles survives this. He probably won't be fired until after the season but he will be gone. And the players know this. Jets games are going to get even uglier as the season progresses. If that's possible.
Random Stuff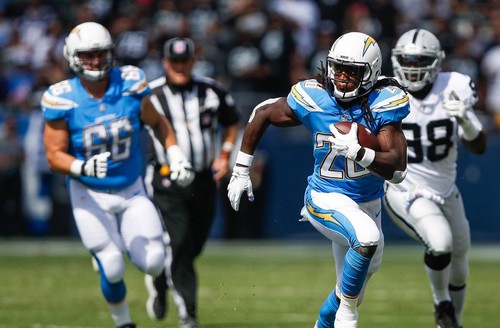 With all the hype over the Chiefs and their cross-town rivals the Rams, the Chargers are flying pretty low under the radar this year. They moved their record to 7-2 after beating the Raiders this week and have some easy matchups against the Broncos and Cardinals coming up next. I always thought Philip Rivers was a pretty good QB, but he never seems to get the recognition since the Chargers usually don't go anywhere in the playoffs. They might surprise everybody this year.

The Rams on the other hand have fallen back to Earth a bit. They didn't look especially impressive skating by the Seahawks 36-31. The big matchup Monday Night against the Chiefs should be a good one and let us know where this team stands right now.
Speaking of the Chiefs, Patrick Mahomes threw his 31st TD pass of the season to set a new franchise record for TD passes in a single season. In 10 games.

During the Raiders-Charges game, Derek Carr dropped back for a pass on a fourth and five late in the game while trailing by two touchdowns. The Chargers put him under pressure with a blitz so he just threw the ball on the ground by his running backs foot. On fourth down. That stinker of a play is a microcosm of the Raiders entire season. This franchise from top to bottom has given up on this season. It's embarrassing.

Let me know your thoughts on Week 10.