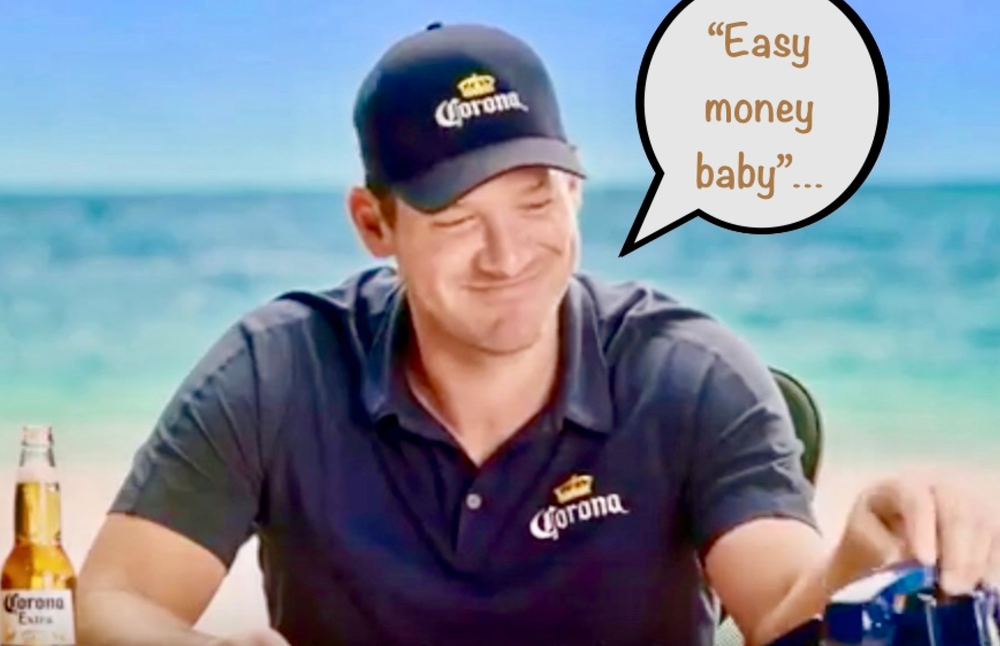 Not often am I one who is entertained by TV commercials. I don't have cable and I generally do not watch TV much at all unless the occasion is necessary. Unfortunately, I can't always avoid commercials like at times when I'm streaming sports games to watch on the internet.
Luckily, I saw this commercial that featured retired NFL Cowboys Quarterback, Tony Romo, providing support to an anxious fantasy football fan.
This commercial struck a cord with me especially after a long weekend where I was late tuning into Sunday's Giants game against the Jacksonville Jaguars. I tuned in mid way of the 2nd quarter only to realize neither of my two fantasy players in play had any points up yet, so I immediately became concerned - especially after losing a commanding lead over my opponent at the time. My fantasy team had gotten off to a pretty hot start where I had 4 starting positions in play during the season opener last Thursday, and so I expected to see at least a decent burst early on from the rest of my starting line-up the following Sunday...
Needless to say, the New York Giants aren't notorious for fast and dominant starts to the season but I did expect for my two NYG players in play to scrap up some points that would at least culminate a decent boost to my score; and so they did.
[NYG WR, Sterling Sheperd got me just shy of 10 points]
[NYG TE, Evan Engram got me a sub-par 3.8 points]
(NYG QB, Eli Manning would have gotten me got me a sub- par 7.8 points IF I had started him)
I am not surprised though I am optimistic of the Giants level of play moving forward in this season. I do envision myself giving Manning a START or two when I feel he and the rest of the Giants are red hot at some point late down the stretch because he is my favorite QB and the Giants are my favorite team. After all, it would be a bit bittersweet to have won my fantasy league outright without Manning putting up 1 or 2 hot performances for me.
- So yes, at some point I will gamble and switch out Russel Wilson for Eli Manning when the time makes sense - I know some fantasy experts may cringe a little but you gotta respect my decision. I may even throw in Philip Rivers here and there if the situation warrants.
Team Thompson's Week 1 Performance:
Here is a snapshot of my first ever fantasy weekend stats. It was fun and what made it even better was starting out 1-0 against a good team. Either way, I'm looking to finish strong amongst the stout competition in my fantasy league.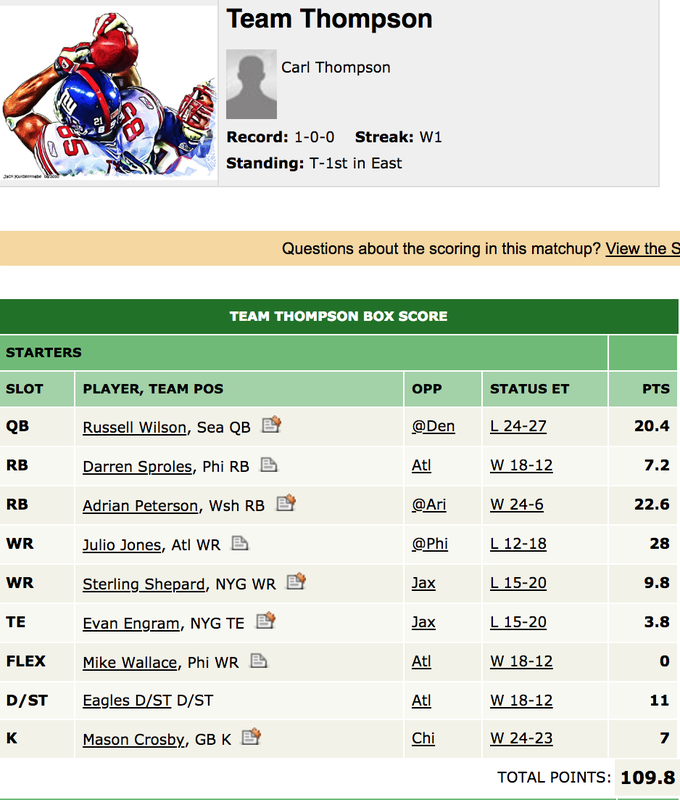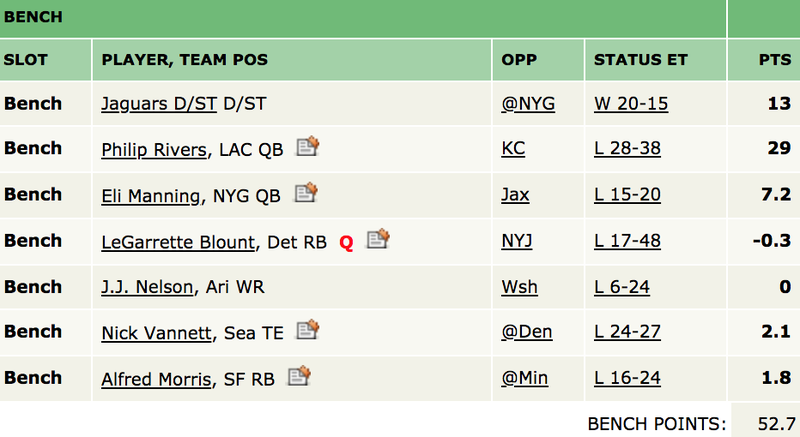 Normally I'd compare players performances to their projections before the game but as I've gone on to research and theorize with myself the more I come to believe ESPN projections don't really matter when you have a hunch on which players will perform better than others; just go with your gut but keep a little common sense on the table is what I'd recommend to other fantasy noobs.
BTW: Did anyone else see what Aaron Rodgers did to the Bears? !! Aaron Rodgers looked cold blooded in Game 1 after making the deal of a century this past offseason. I'll be trying my best to mentally prepare for him in my fantasy league.
And I'll be needing the extra luck as well.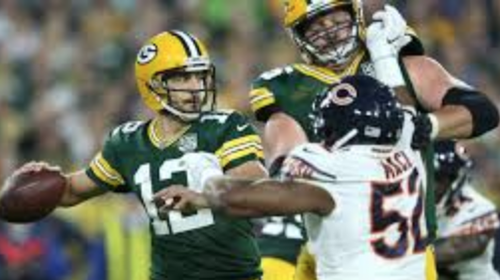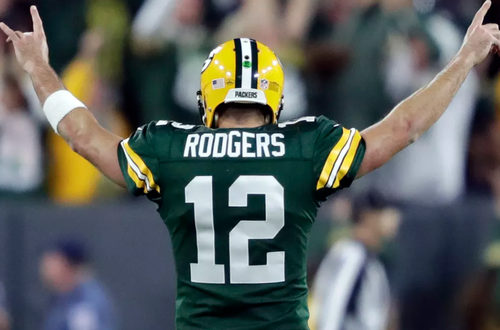 Thanks for reading.