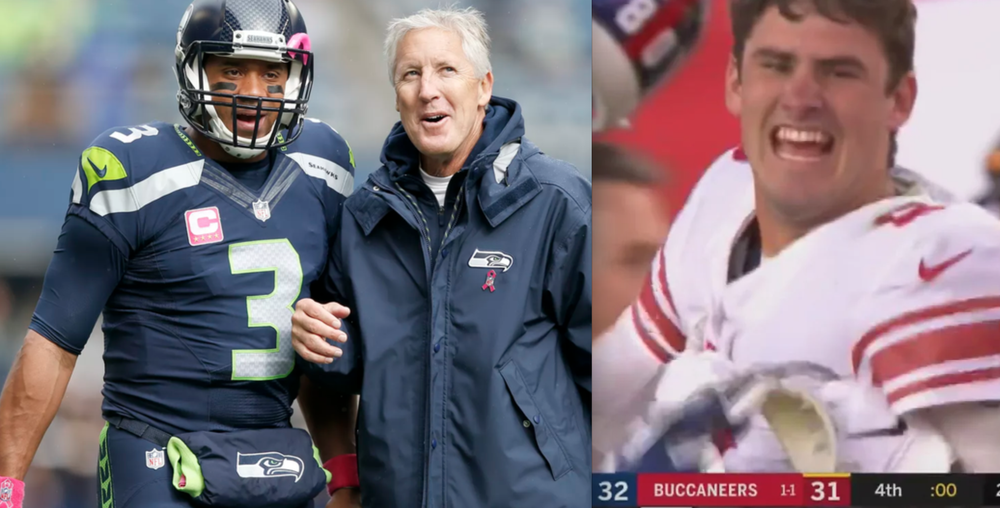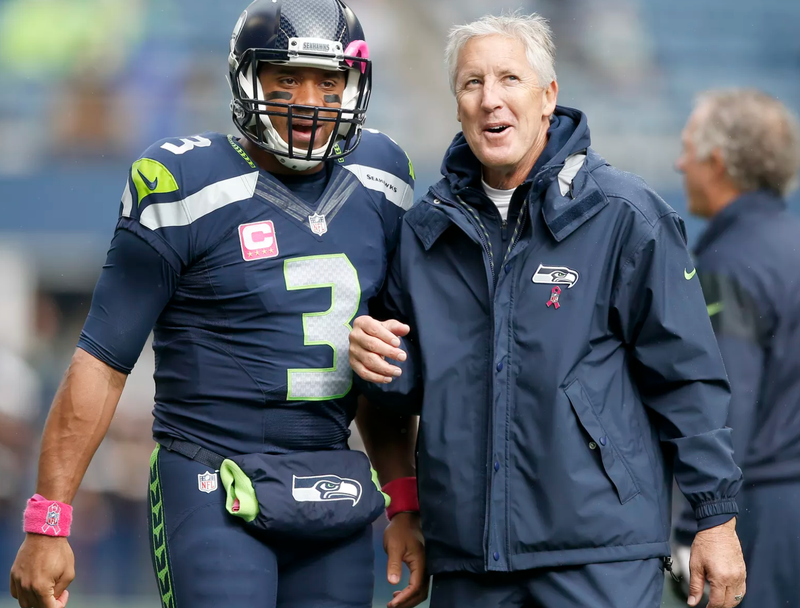 Russel Wilson was in rare form again during his game against the Saints. He scored Team Thompson 41.34 points in what turned out to be a blow out win in Fantasy for me but a loss for Wilson in real life. At this point I'm ready to admit that if there were ever any doubt I had that Wilson could continue to improve and compete beyond the level of performance he put out for Team Thompson last year then it would definitely be erased from my mind given what I've seen the past 3 games. Unlike before, I trust Wilson to be just as reliable and explosive as Patrick Mahommes or Tom Brady on any given day, which was something I was not entirely comfortable saying in the beginning of this season - even while Wilson is the highest paid QB in the league. Needless to say, I'm feeling overly confident in my QB situation across all 3 of my teams and I believe Russel Wilson still has a shot at solidifying his legacy as the "Tom Brady of the NFC" or perhaps something greater; hopefully the latter.
For the 2nd week in a row each of my teams scored victories:
Team Thompson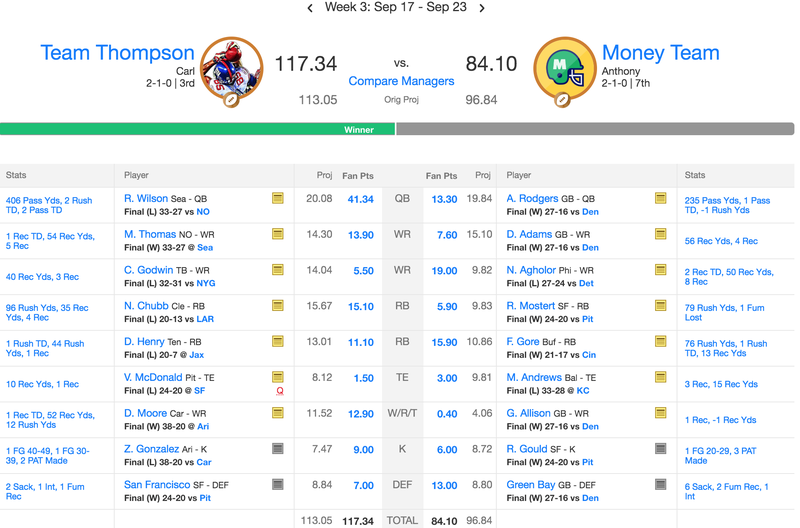 Thompson Trilogy (#1)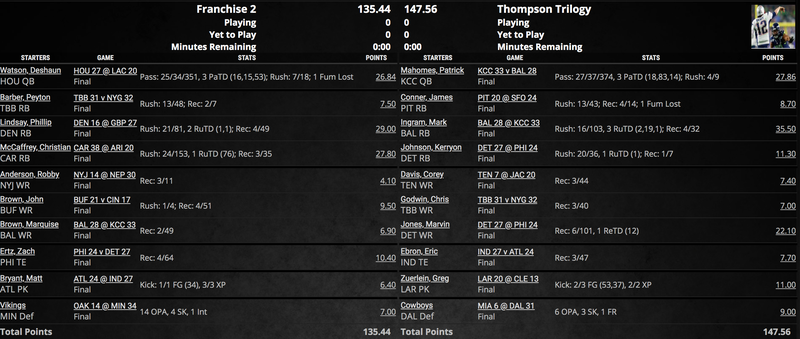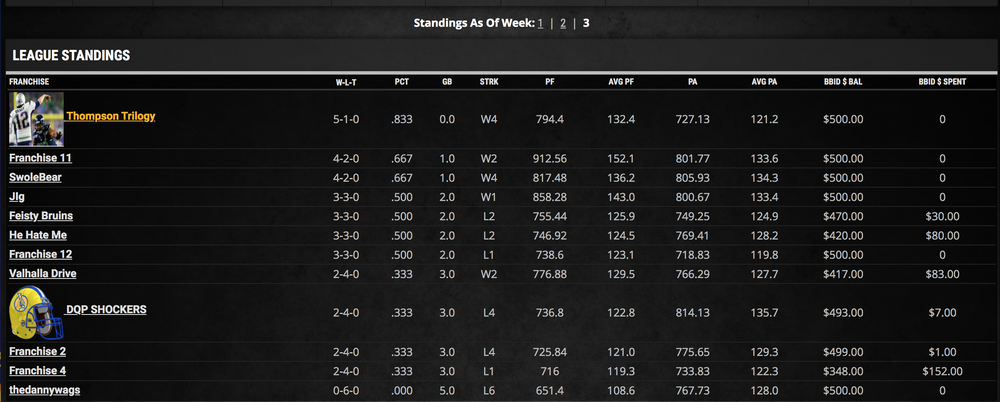 Carl's Team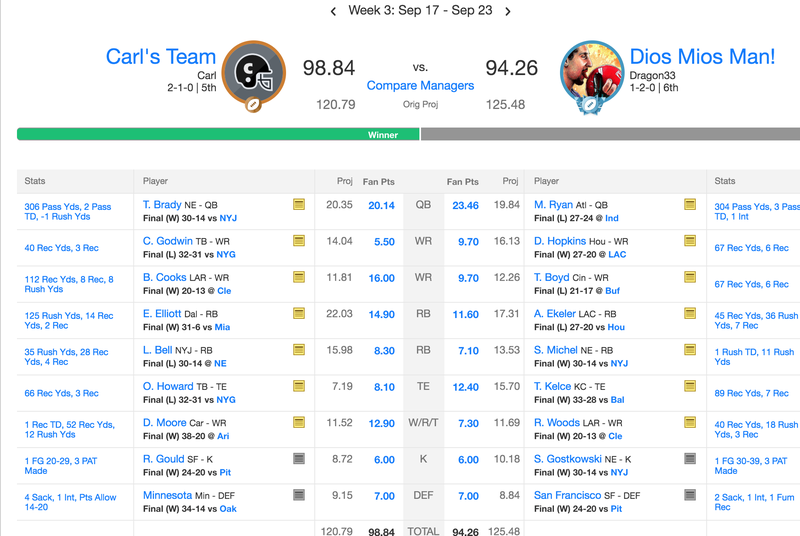 New York Giants Rebirth?
Should Brady be looking over his shoulder in what could be a Giants Vs Patriots part 3 Superbowl? I know it's too early to tell but there's nothing wrong with some wishful thinking. The Giant's are no stranger to a 1-2 start before finishing the season with a Superbowl win. After all, despite Manning being on the sidelines now, I still believe the Giants are still the team capable of pulling out the most magic tricks and putting out stifling defensive performances down the stretch.
So who really knows what this victory means for the Giants? Is the Daniel Jones truly the new King of New York?
I bet if anyone were to ask Tom Brady who would he want to face in his next Superbowl his answer would probably be the Giants so that he could get a chance to right his wrongs a 3rd time and retire having finally beaten the Giants in a Superbowl.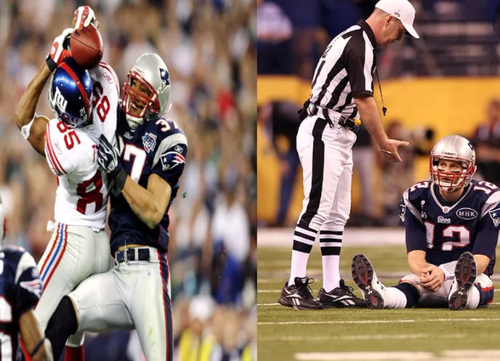 -New York Giants fan talk over and out! ... for now.