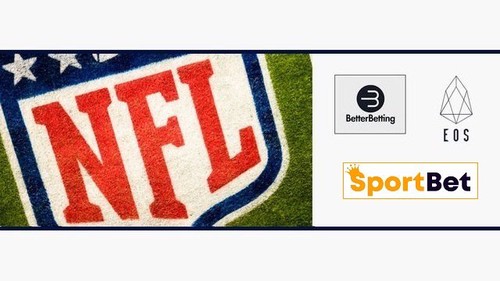 I continue betting with EOS and follow all updates regarding both working bookies Sportbet and betterbetting who at times offer the best odds on the market.


I went 1W-1L last week with the slightly bigger bet losing so I made a little loss. 1 bet for this week were odds again were the highest on the market currently.

---

Sunday NFL Bet
4.000 EOS on Arizona Cardinals +7.5 @ 2.008 (betr.bet)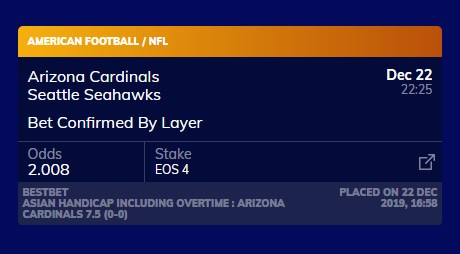 A full step by step guide on how to create and start betting on the EOS bockchain along with a breakdown of the SBET tokens to share in the Dividends from the sportbet.one bookie will be made during the winter break...