Here are 5 good reasons to stay up all night and watch Thursday Night Football
After Thursday's binge with three games returns Thursday Night Football with a challenge between two teams at the top of their Division. At 8:20 p.m. ET from the magnificent AT & T Stadium in Dallas will be staged Cowboys against Saints.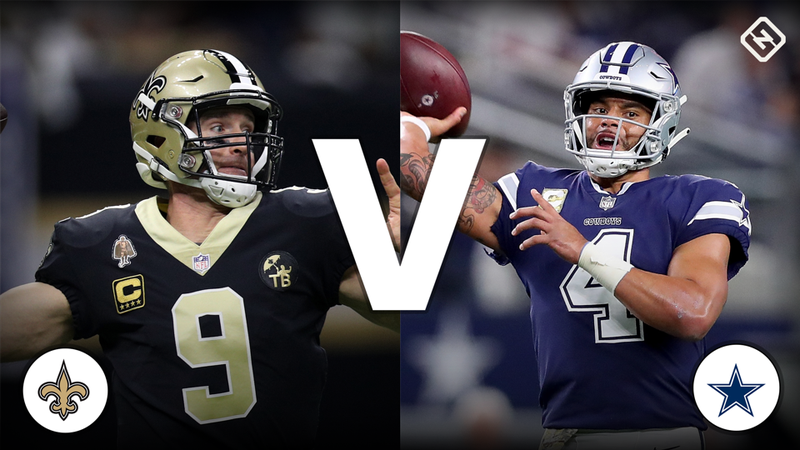 Here are five reasons to savor this challenge between teams from the South of the United States that promises without a doubt show.
The great beauty
Seeing the Saints' attack is a real show, between racing and airplay Drew Brees directs an orchestra that could show in many theaters, this night Ingram, Kamara and Thomas along with the Quarterback running for the MVP will try to enchant even in Dallas in front of the entire nation.
Zeke is not satiated
As for the Dallas attack, the top man is undoubtedly Elliott, the Running Back is a factor also this year, despite the departure of Bryant has changed the approach of opposing defenses by concentrating more men on Zeke. Elliott is the key to getting the victory for the Cowboys, if he turns it turns the whole attack.
Air threat
The defense of the Saints is the number one against the races but it is third last regarding the game of air. Dallas will present an Amari Cooper in great dust, Lattimore, Apple, Williams and Bell are called to redeem that would give security to the whole team since at the moment the defense on the Passing Game seems to be the only crack in the perfect mechanism that are the Saints.
The rebirth of Prescott
Dak is fighting with many ups and downs, after the season by Rookie the Cowboys Quarterback has not been able to repeat, missing the Playoffs, after a stunted beginning Dallas leads the NFC East along with the Redskins, in the last month of Football Prescott will have to demonstrate maturity to bring Texans to the Playoffs, New Orleans is a really important exam for him.
Alert show
Prescott, Elliott, Cooper, Brees, Ingram, Kamara and Thomas. The playmakers are not lacking, we are sure that the match will be full of great play and possibly high score. We just have to get comfortable on the sofa and connect with the world capital of Football.