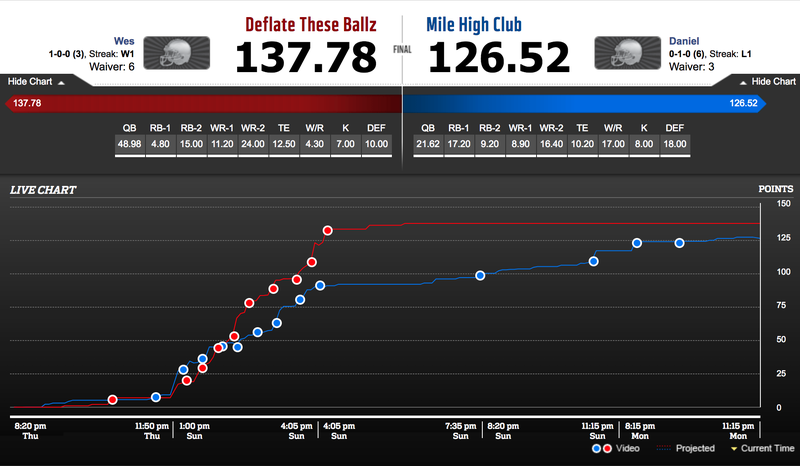 My first match up in the BRO Sports Fantasy Football League ended with a win. Of course, Broncofan99 had excuses and said I owe everything to the fact that Ben Roethlisberger scored me almost 49 points. It is only because Big Ben knew that Dion Lewis wasn't going to deliver this week with a dismal 4.8 points. That is pretty bad for a running back. At least Big Ben was able to pick up his slack and run in a 3 yard TD on fourth down against the Chiefs.
I will admit, I did get a little nervous when Trey Burton started to score some points on Monday. Mainly because I didn't have any players that will be in any games that day.
But in the end, I came out victorious like I told Broncofan99 I would from the beginning. I knew he shouldn't have doubted me. This week I am facing off against TheBull.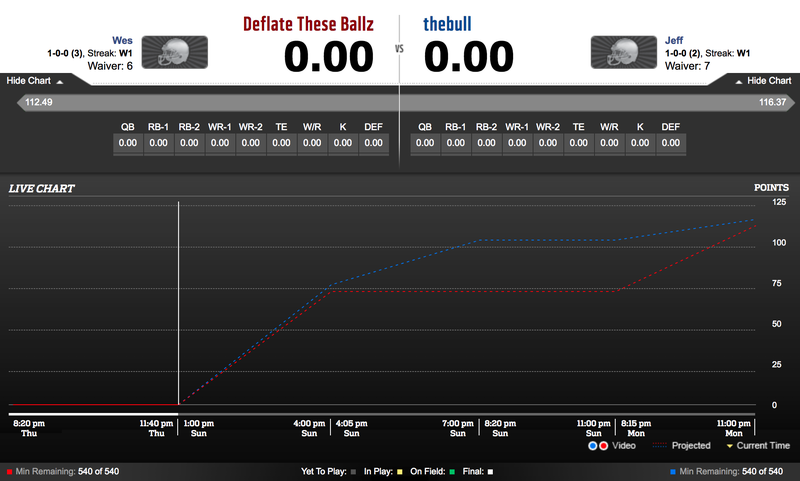 This game could end up being a very close one. Thebull is projected to win, but anything can happen. I am the number 3 team in our league and he is the number 2 team in the league. Hopefully my running backs decide to show up to play this week. If Big Ben has another great week, I am pretty sure I will be unstoppable.
I just saw that DeAndre Hopkins and Larry Fitzgerald have minor injuries but may still be able to play, so I am trying to decide if I am going to swap them out or not. They are still listed as playing, but they had limited practices this week. I am not sure how it will affect their performance on game day. We will just have to wait and see. I hope you all have a great weekend and are going to be grilling some good foods in preparation for Sunday's games.