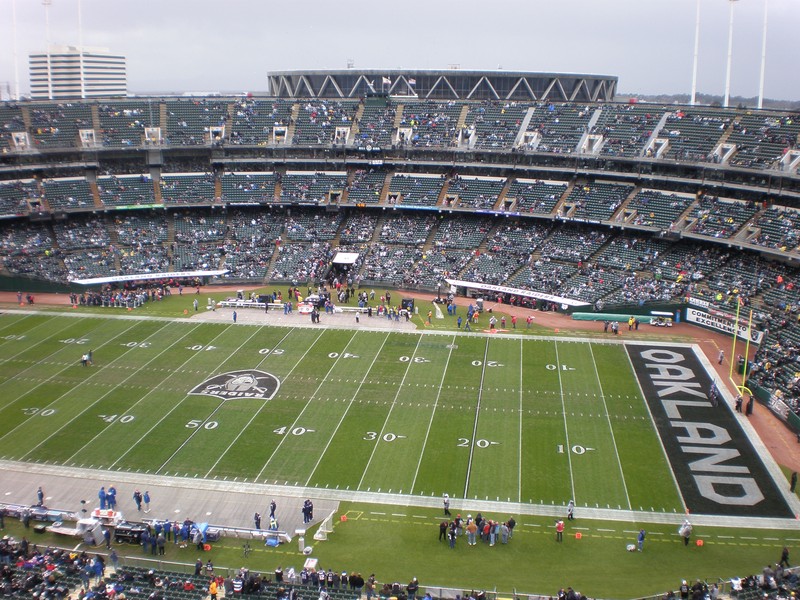 Week 8 NFL action sees Indianapolis Colts head for Grudenland for a clash with Oakland Raiders at the Oakland Coliseum on Sunday afternoon before getting a bye week. The Colts (2-5) have a point differential of plus -4 and are last in the AFC South. They bucked a 4-game losing streak with a 37-5 win over Buffalo in the last game and will be hoping to build on that win. The team is averaging 370.1 yards of total offence and 27 points per game this NFL season.
Margus Hunt, Jabaal Sheard and Darius Leonard all have a team-high 4 sacks but Leonard leads the Colts team with 54 tackles. Andrew Luck is on 65.3% passing with 20TDs, 8 interceptions and has thrown 1,948 yards. Eric Ebron leads with 33 catches for 357 yards and 6 receiving touchdowns. Marlon Mack leads with 249 rushing yards while T.Y. Hilton has 4 touchdowns and 25 grabs for 319 yards. The Colts are finding it difficult to close out games and will need to win supposed easy games in the offing as well as hope that Houston slows their roll to have any chance of making the playoffs.
Oakland Raiders have a differential point of minus -66 and are 1-5. Only the Buffalo Bills are worse in the NFL. The Raiders threw money at Jon Gruden who hadn't coached in nearly 10 years and traded their best player, Khalil Mack on the eve of the season. Right now their records are abysmal and are probably paying the price for such moves. Raiders offensive game is normally their strong point but that part of their game has wobbled seriously.
In their last two games, they have only managed a combined 13 points. They are averaging 373.5 yards of total offence and 18.3 points per game this season. Jared Cook leads Oakland with 32 catches for 400 yards and Marshawn Lynch leads in rushing with 376 yards and 3 TDs. Jordy Nelson has 323 yards and 3TDs while Derek Carr has thrown for 1,783 yards, 7 TDs and 8 interceptions on 71.7% passing. Defensively, Tahir Whitehead leads with 30 tackles and Bruce Irvin leads the Raiders with 3 sacks. Their last outing was 27-3 loss to Seattle.
Team News
Jack Doyle has returned to practice for the Colts after missing the last five games with a hip injury. Coach Frank Reich thinks there's a chance he will play on Sunday. Adam Vinatieri has been dealing with a groin injury since Week 5 and it's not yet certain when he will return to practice. Erik Swoope, Jihad Ward and Ryan Grant are questionable for this game.
The latest story coming out of the dressing of the Raiders surrounds Derek Carr. There is a video making the rounds in which he was crying with several reports also whirling of a broken relationship with teammates. Marshawn Lynch left the ground with a groin injury in their 27-3 loss to Seattle and will be out. Derek Carr has a shoulder injury but should be available while Fadol Brown and Denver Kirkland are both questionable for Sunday.
Verdict
The Colts have put up 34 points or more in 3 of their previous 4 games and should be too good for a Raiders team that have only matched that once in 6 games this season. A Colts victory is expected.