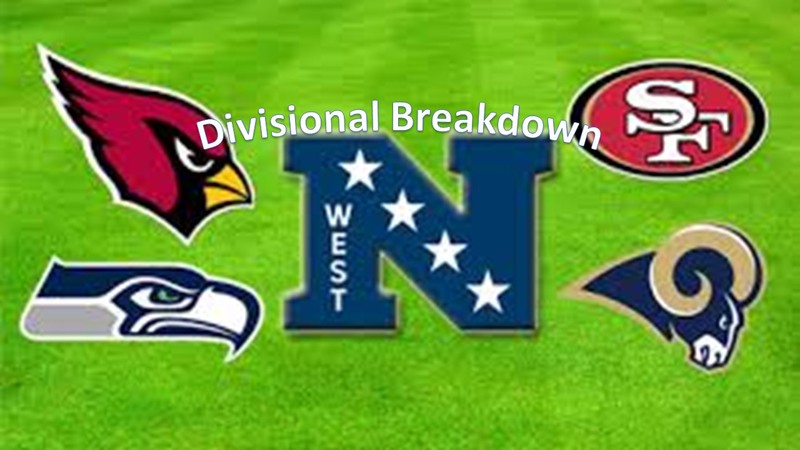 Today we tackle (pun intended) the NFC West. We have the falling Seattle Seahawks, best-team-on-paper Los Angeles Rams, Jimmy G's San Francisco 49ers, and the Arizona Cardinals.
Let's start with this new look Rams team.
Los Angeles Rams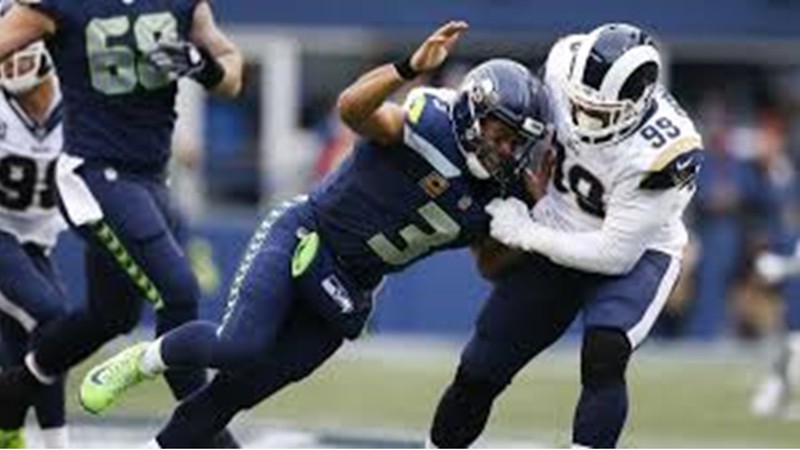 The Rams are now leading the division after years of lurking behind the Seahawks. They went out this past offseason and bolstered up that defense with new players and giving Aaron Donald a record deal.
They went 11-5 last season under second year quarterback Jared Goff and the reigning Offensive Player of the Year Todd Gurley. This season, they are on a mission after losing in the Wildcard game to the Atlanta Falcons.
They essentially dropped players and upgraded to better versions of them.
As of 8/31, Aaron Donald signed a 6 year, $135 million contract with $87 million guaranteed. This deal makes him the highest paid defensive player of all time.
Key additions- Aqib Talib, Ndamukong Suh, Marcus Peters, Sam Shields, Brandin Cooks
Key departures- Sammy Watkins, Tavon Austin, Robert Quinn, Alec Ogletree, Trumaine Johnson
Fantasy Impact Players
Jared Goff
With a meh rookie season only playing in 7 games, Goff showed he deserved to play last year. He threw 28 touchdowns to 7 interceptions, pretty good numbers.
This year, he has deep threat Brandin Cooks to replace another deep threat Tavon Austin. And with Gurley in your backfield, the defense will stack the box and bite on any play action.
Expect this defense to give him back the ball a lot this year.
Todd Gurley
He doesn't need to be introduced.
As I said before, he's the reigning Offensive Player of the Year and should be one of the top 2 picks of your fantasy draft.
Brandin Cooks
Cooks was on the Patriots last season after being traded by the Saints. He performed very well, catching for over 1,000 yards and 7 TDs in a crowded Patriots receiving corp.
I expect the same, if not more from his this year, though I would take him in the early-mid rounds.
2018 Record: 13-3
In an easier division and playing the NFC North, the Rams should have a breeze walking into the playoffs. If this defense is truly the real deal, they could flirt with a perfect season.
Seattle Seahawks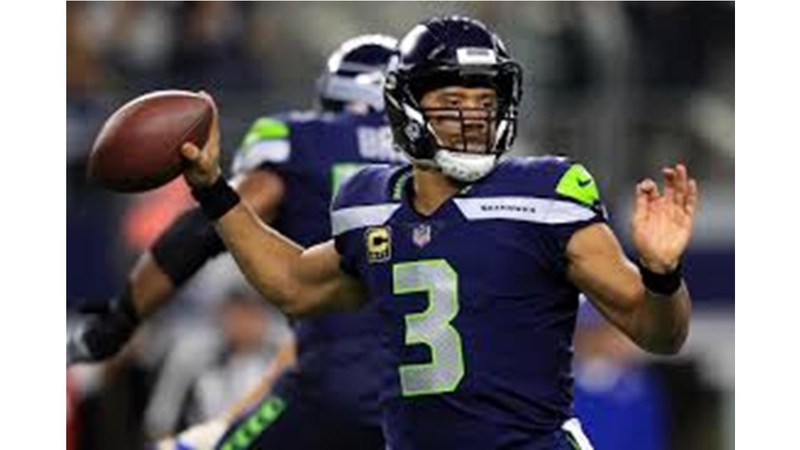 The Seahawks finished 9-7 last season and have lost nearly all of their "Legion of Boom." They released Richard Sherman after the season and then traded their other star defensive player Michael Bennett. Their defense looks to be disappointing compared to years past, and the offense has no weapons outside of quarterback really.
Key additions- Barkevious Mingo, Maurice Alexander, Ed Dickson, Jaron Brown, D.J. Fluker
Key departures- Richard Sherman, Michael Bennett, Paul Richardson, Sheldon Richardson, Jimmy Graham, Luke Willson
Fantasy Impact Players
Russell Wilson
Despite having a down year as a team, Wilson had a good season statistically. Throwing for nearly 4,000 yards and 34 TDs. He still has Tyler Lockett and Doug Baldwin at receivers so his numbers should stay consistent, but I'm not sure they will. He is a big threat on the ground and can bust out 20+ yard runs if he wants to.
Wilson should be your backup or third string QB on fantasy.
Doug Baldwin
Catching for just under 1,000 yards and 8 TDs is impressive and he doesn't get much respect as a player. And with Paul Richardson gone, the targets will pretty much be split between him and Tyler Lockett.
Baldwin will produce, but don't go after him too early.
Tyler Lockett
Same as Baldwin. He'll get about a quarter of the team's total targets but shouldn't be drafted until the mid-late rounds.
Chris Carson
Carson had his rookie season cut short in Week 4 last year but looked promising up to that point. Now returning as the starter once again, Carson should have a decent year.
However, it has been a backfield by committee since Marshawn Lynch left a few seasons ago. So don't draft Carson until the mid rounds once you have your starters in place.
2018 Record: 7-9
This Seahawks team is not like the ones from the past. Their defense isn't as good and their offense is suspect if Russell Wilson is playing poorly. They should be heading towards the bottom of the division this year.
Arizona Cardinals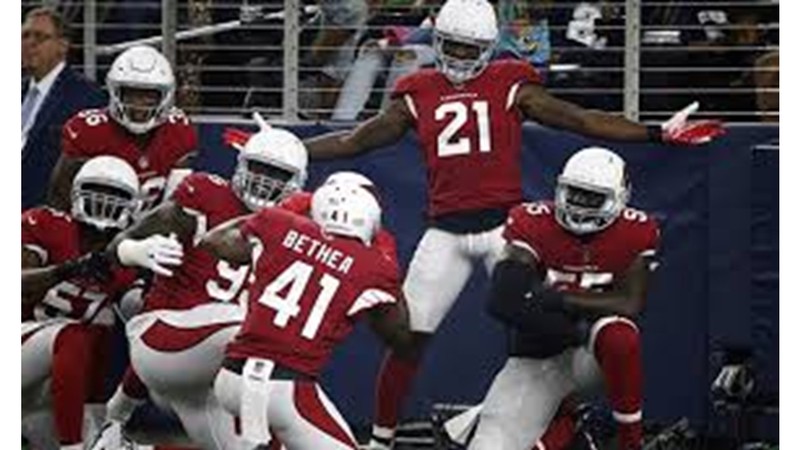 The Cardinals finished last year 8-8, but that's because David Johnson dislocated his wrist in Week 1 and didn't return. The defense was scary, but now Tyrann Mathieu is gone and so are other contributors from last year. But Patrick Peterson remains and can shut down receivers and return kicks for TDs no problem.
Sam Bradford now leads the way after Carson Palmer retired, and Larry Fitzgerald returns for at least another season.
Key additions- Sam Bradford, Mike Glennon, Justin Pugh, Bene Benwikere
Key departures- Drew Stanton, Matt Barkley, Blaine Gabbert, John Brown, Jaron Brown, Justin Bethel, Tramon Williams, Tyrann Mathieu
Fantasy Impact Players
David Johnson
As I previously stated, Johnson missed all of last year because of a wrist injury. He was one of the top overall draft picks in fantasy football (I selected him first overall) and led some teams to crash and burn (me). But Johnson looks to be back in shape and run wild as he did in 2016.
I selected him with my first pick again this year, so I have confidence that he'll play to the same level he did, if he avoids injury.
Larry Fitzgerald
If you can imagine a sure thing; the sun rises and sets, it rains everyday in Florida, Disney World is awesome. That's what Larry Fitzgerald is. He can get you a guaranteed 10+ point performance any week. He can catch anything around him and make a move up field for more yards. Disregard the fact that he's 35 years old in his 15th season, he still produces like he's 25 years old.
I would make Fitzgerald your wide receiver selection in a fantasy draft once you hit the third round.
2018 Record: 9-7
Although their offense and defense will be decent this year, they still play a tough schedule. The AFC West is scarier than you think and the NFC West could have 2 playoff teams potentially. But the Cardinals will hold on to win a couple of those one score games and might shock the Rams if they don't come ready.
San Francisco 49ers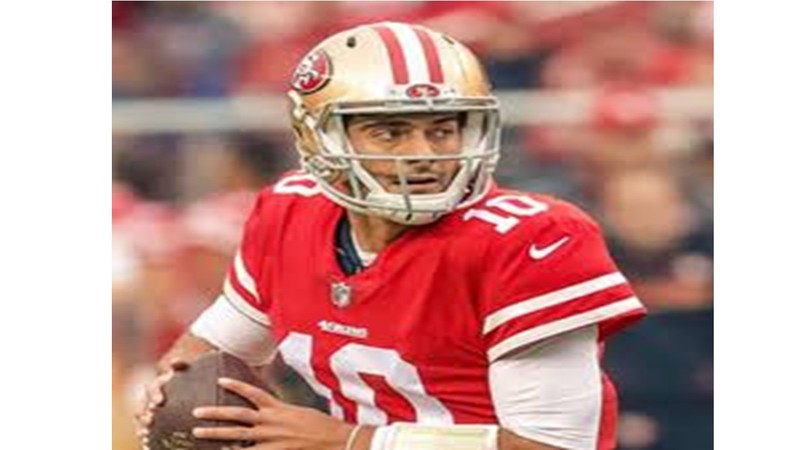 The 49ers may have finished 6-10 last season, but Jimmy Garoppolo was 5-0 with the team. He was traded by the Patriots late October for a 2nd round pick. The team might not have many offensive weapons, but Jimmy G was taught under Tom Brady.
The 49ers defense got a big boost after signing Richard Sherman, one of the smartest players in the league. But outside him, they don't have much else.
Key additions- Richard Sherman, Weston Richburg, Jerick McKinnon, Jonathan Cooper
Key departures- Carlos Hyde, Aaron Lynch
Fantasy Impact Players
Jimmy Garoppolo
Although he didn't have the flashiest stat line last year, he still turned around a 1-10 team and finish 6-10. He learned from Tom Brady on how to win and succeed with lower tier players. Although he shouldn't be your starting QB, he should be your backup.
2018 Record: 8-8
The 49ers didn't do as much as they could to better their offense. If they find a way to add another solid receiver and running back, this offense will become something to notice. The defense wasn't improved much either outside Sherman, and their defense didn't do much last year.
Sherman's leadership and Garoppolo's learning experience could propel the 49ers to Wild Card berth.

Overall Division Grade: C
It's the Rams, and everyone else. I don't see any other team making the playoffs as of right now.
The Rams have an unbelievable team, on paper. If they are able to play to each of their respective abilities, then they may be perfect.
The rest of the division is in rebuild mode, so don't be surprised if they do poorly. But te 49ers are the one team that may surprise us all.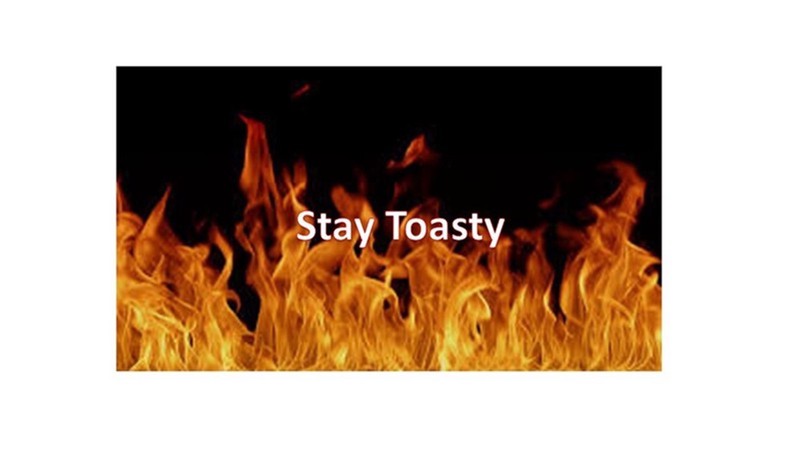 Photos
1- http://www.latimes.com/sports/rams/la-sp-rams-report-20180828-story.html
2- https://www.newsweek.com/what-time-tv-channel-seattle-seahawks-vs-minnesota-vikings-preseason-game-1088915
3- http://arizonasports.com/story/1644131/espn-presents-how-arizona-cardinals-could-win-10-games/
4- https://www.49ers.com/team/players-roster/jimmy-garoppolo/