AFC East: New England Patriots
This shouldn't come as a shock. As long as Brady & Belichick are here then the division belongs to New England. The run is coming to an end in the next two years with young quarterbacks in New York and Buffalo but not this soon. The Patriots will find some cheap receivers and get their young defensive front to play hungry and compete for an AFC championship at the end of the year.
AFC North: Pittsburgh Steelers
Im a big fan of the New England Patriots but this Pittsburgh team should've been Super Bowl bound the last 2 years. Loaded on offense and good enough on defense to get all the way there. As long as Coach Tomlin can keep this team from going off the rails then the Steelers will be Super Bowl Bound this year. One thing to keep an eye on is Antonio Browns health and Leveon Bell's commitment to the team. The AFC North won't be an easy division to win. Cincinnati can get a pass rush and Dalton is serviceable, Cleveland has a lot of players, Baltimore is still tough as hell to beat.
AFC West: Los Angeles Chargers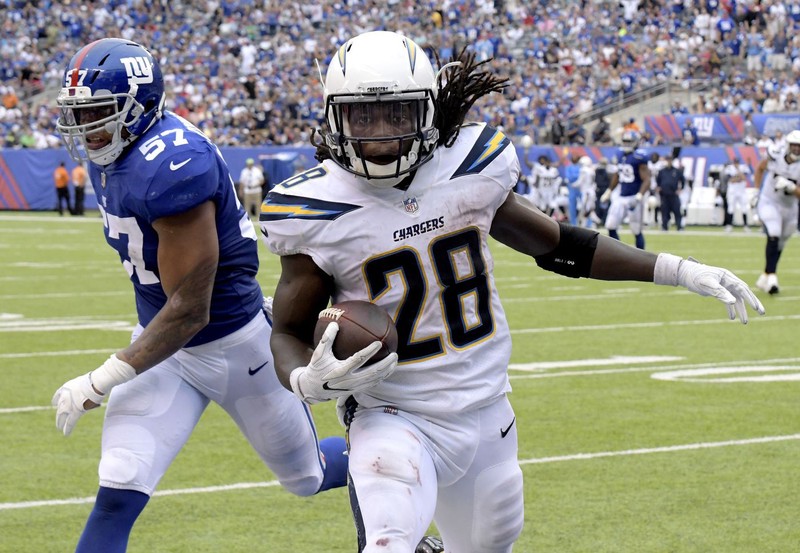 The Chargers were a favorite of mine last year because of their defensive front. Bosa and Ingram are back so I expect them to wreak havoc on the AFC West. I also expect them to get that road win against pesky Kansas City Chiefs team that gave them troubles in both division games last year. The biggest question is can the Chargers get some production out of their kicking game that caused them problems the first 4 games in 2017. The second-year wide receiver Mike Williams has had an outstanding camp and is looking like the type of player that the Chargers thought they drafted. Look for him to have an outstanding year and help lead the Chargers to a division title.
AFC South: Jacksonville Jaguars
I shocked myself with this pick. Up until I actually wrote this I picked different teams in this division to win it. This will be a defensive division and Sacksonville can do just that. They will win the division but they won't make any noise in the playoffs like they did last year. Keelan Cole will be their breakout player on offense and we will see if Leonard Fournette can become a 3 down back with his new leaner body. I pick Jacksonville because I expect the Texans to pull back a little, Andrew Luck will come out a little trigger shy this year, and Mariotta won't win until they get the right offensive mind to coach him up.
NFC North: Green Bay Packers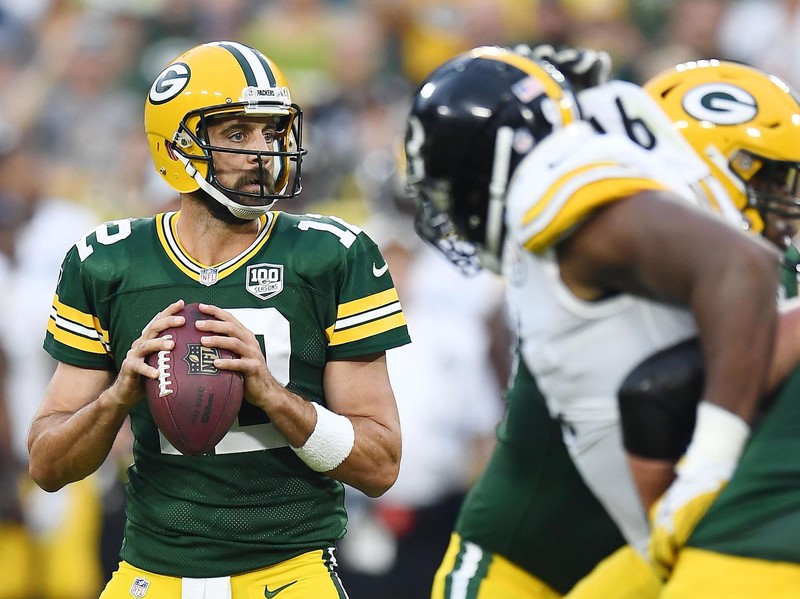 Before the Khalil Mack signing to the Bears I thought this was going to be a cakewalk for the Packers. Aaron Rodgers will be more focused this year than he has ever been after signing his big contract. The Vikings will be a challenge for the Pack but I think that Kirk Cousins transition to the Vikings won't be as easy as people suspect. Cousins no longer has Jay Gruden as his playcaller so things will be different in Minnesota. The move that I like the most by Green Bay is making the secondary more stable by bringing back veteran Tramon Williams who won a Super Bowl with the Packers. I think the Packers will make a midseason move that will push them further than everyone else in this division.
NFC West: Los Angeles Rams
There is a lot in me that wants to pick the Seattle Seahawks. I think Pete Carroll in a contract year will coach his ass off and I think Russell Wilson will take control of team and be an MVP candidate. However, im going to go with the Los Angeles Rams. The roster is just too hard to deny. If the coaching staff can keep these guys together no offense will be able to run or pass on these guys. Things to consider: The Rams will have a first place schedule this year and a young quarterback with a lot of weapons (people to please). I think the talent will pull together and possibly become Super.
NFC East: New York Giants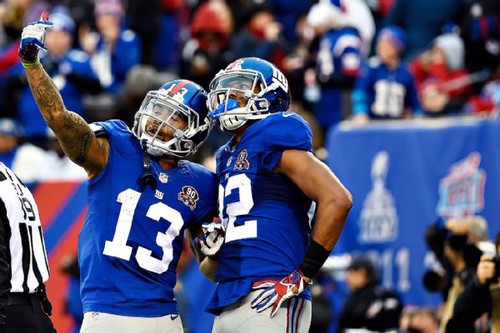 This is another division that has been back and forth for me but im going to pick the Giants to win the uber competitive NFC East. The Giants have been quietly making smart moves in the off season. Signing Odell Beckham Jr. to a big deal, drafting running back Saquon Barkley, and hiring an offensive coordinator as head coach for all these offensive weapons. If the offensive line can give Eli Manning time to throw, then the Giants will score a lot. The defense is still a force in the backend but the pass rush will be a concern since Jason Pierre Paul is no longer around. I think the Cowboys will be in every game but won't have enough to win end game situations (Dan Bailey was cut last week). You won't see this often but I think the Eagles will finish 3rd because of Super Bowl hangover and new pieces that wont mesh.
NFC South: Atlanta Falcons
I think this will be the best division in football this year. The Falcons and Saints will play this closely with the Falcons edging the Saints. They will split the regular season matchup but how cool would it be to get a third matchup in the playoffs. Matt Ryan really bloomed in his second season under coach Shanahan who is in San Francisco now. He will do the same this year being in his second year under offensive coordinator Steve Sarkisian. The Falcons will have extra motivation this year being in the position to play the Super Bowl at home if they win out. No team has ever completed this task but Atlanta will try. Look for big years from tight end Austin Hooper and newcomer receiver Calvin Ridley.
Written by: Marcus Hemingway