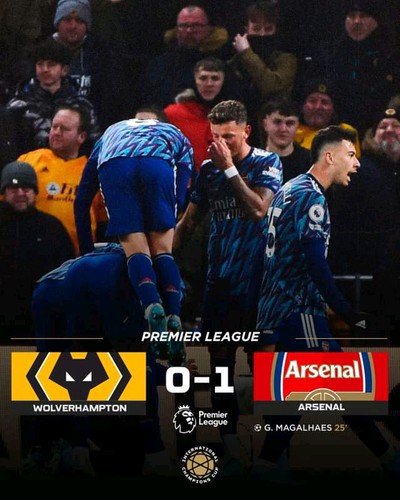 Ruben Neves the wolves player isn't cool with the idea that Arsenal celebrated their against them today like they have won the premier league or any title after the game. Arsenal defeated wolves just one-nil In a scrappy goal in which Gabriel scored to give them the 3points.
The promising Arsenal young target Gabriel Martinelli was shown a red in the game today, which made Arsenal fight for their lives in other to secure the three points for them, the point which could mean a lot to them as they keep their hope for their champions league alive.
The Wolves midfielder Ruben is still wondering why arsenal celebrated the win so much as he was not impressed with such an act at the end of the game. With the final whistle blown already, Arsenal has sealed a crucial three points for themselves.
Speaking after the game, Ruben was happy with the team performance but said that his team needs to score goals, and should try conceding from set-pieces.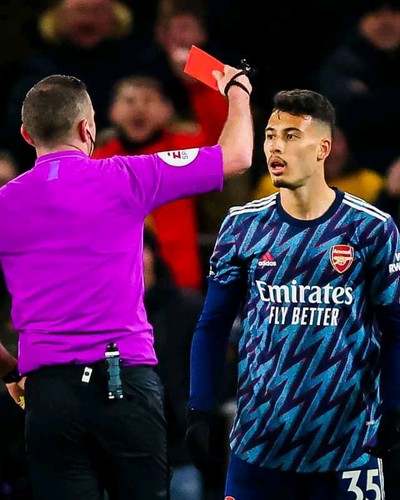 Ruben went on to say that the goal arsenal scored was a foul but since the referee didn't see it is fine, and in the end, he said that it always happens in the game of football, and as such, they should accept the result the way it went.
Ruben Neves went on to say that he hadn'tseen arsenal celebrated like this, and also the wolves coach went on to say that they were better than arsenal and should have won the game.