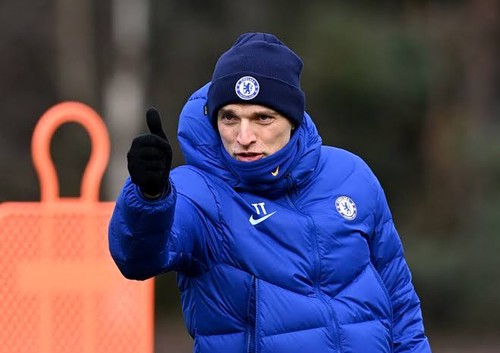 Thomas Tuchel has finally brought back the joy and believe to Chelsea family.
He came in as a saviour in what looked like an already spoilt premier league season.
He has changed almost everything in terms of how the team plays,their mentality,the feeling and their consistency level.
Qualifying to the Uefa Champions League final after defeating Real Madrid shows how strong that Chelsea side is.
Their biggest assets seems to be how compact they've been in big matches. They make sure that they mark every single space and utilize the ones they have.
The manager of the side Thomas Tuchel has now reveal the two teams he feels are better than chelsea despite their Amazing run.
In his words:
"..,like I said before, I will say it always, for me Bayern Munich with Manchester City are the benchmark and we wanted to close the gap to Man City."
Of course those two are good in their own way. For Chelsea to reach that level they will have to keep doing what they doing as they are very close to even surpassing the level of Football of these two sides.
THANK YOU FOR READING DON'T FORGET TO FOLLOW ME AT TWITTER
@godson_romeo