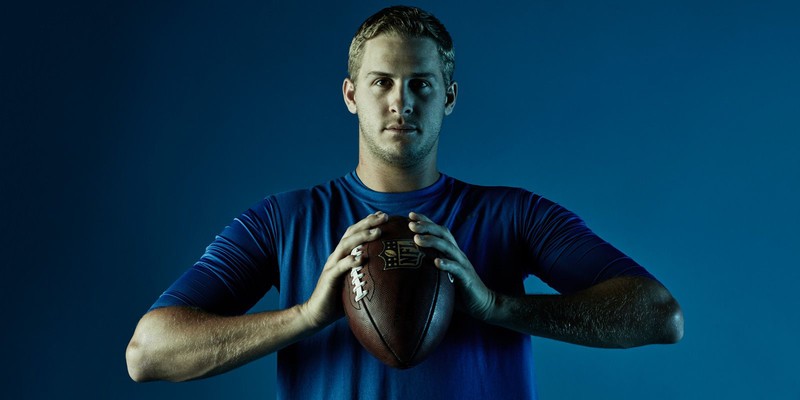 As expected, NFL waiver wires have been abuzz the past weeks. Week 4 is no exception. It's right behind Week 5, and you know what happens then. The byes will soon arrive, which only gives us enough room to perceive possible drops and pickups. For your consideration, here are the best options for Week 4 NFL Fantasy Pickups.
Let's start with the QB spot.
Jared Goff (Los Angeles Rams)
The Rams were off to a great start, thanks to Jared Goff. He's got three total touchdowns for the past consecutive weeks, the reason why the Rams have been undefeated at the same time. If we're talking numbers, Goff has 311 yards and two pass touchdowns. And to top that, he also rushed twice for 4 yards and a touchdown. This, by far, is the best and only bet you need for Week 4 NFL Fantasy Pickups.
Moving on, my top fantasy pickup for RB is with the 49ers.
Jeff Wilson Jr. (San Francisco 49ers)
With Raheem Mostert out of the field due to a knee injury, all points go to Jeff Wilson Jr. for the RB position. Unless, of course, Mostert recuperates faster and will be back for Week 4. Otherwise, Wilson's 69 total yards and two TDs in Week 3 was enough to put him among the best Week 4 NFL Fantasy Pickups.
Since we're still in the Niners' turf, let's talk about the top choice for WR.
Brandon Aiyuk (San Francisco 49ers)
Surprise, surprise. Brandon Aiyuk was almost invisible to us during Week 2. But come Week 3, he rose to the occasion. He snagged five catches for 70 yards and paired it with three carries for 31 rushing yards and a TD. That's rookie excellence, plain and simple. There's no better time to pick him than now, especially since an injured Deebo Samuel won't be back until Week 5.
And lastly, the Tight End position.
Jimmy Graham (Chicago Bears)
Graham is one of this week's biggest names in fantasy football. He's had 10 targets, six catches, 60 receiving yards, and two trips to the end zone. He just keeps getting better and better at what he does every week. And not to mention, he's just a few inches behind Allen Robinson in target record. Definitely the best option for fantasy Tight End this coming week.
And that's my Week 4 NFL Fantasy Pickups. As we draw nearer to the NFL byes, fantasy football will surely go up in flames for the next two weeks.