The NFL may have been held off until September, but that doesn't mean the pre-game is on a break too. Thanks to modern technology, the 2020 NFL drafting stage still kicked off as planned last April 23-25. Its first day already hinted at a few great things -- the good and the bad. Some teams got really lucky, while others failed to meet their expectations. Let's see who among the field of 32 received the lion's share of recruiting success, and otherwise. Read on to let yourself in on NFL's winners and losers of day 1 draft.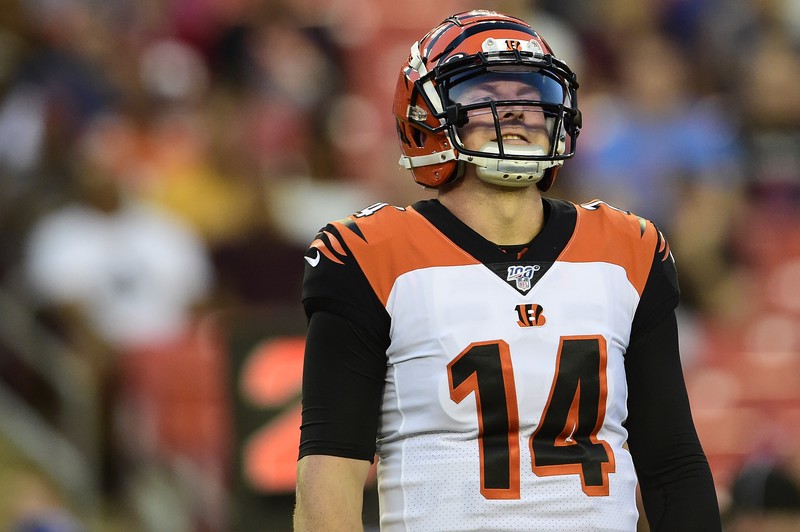 The Winners
Cincinnati Bengals
Although stuck in quarantine, fans from Ohio are surely having the time of their lives for having witnessed one of the best selections in the 2020 draft. The Bengals surely didn't put that no. 1 pick to waste by acquiring rookie quarterback Joe Burrow. The 23 year-old QB is obviously the best player to fill Andy Dalton's shoes and one that's good enough to improve the Bengals' playoff performance.
Tampa Bay Buccaneers
The NFL Draft 2020 saw one of the biggest trades with the Tampa Bay Buccaneers. What they lost in giving up their fourth-overall pick to the 49ers, they gained in acquiring Iowa offensive tackle Tristan Wirfs at No. 13. And of course, adding the GOAT QB Tom Brady to the roster isn't something to be overlooked either.
Cleveland Browns
The Browns also made some promising picks in the draft, with the best of them found in landing
Alabama right tackle Jedrick Wills. The 20 year-old power tackle is currently at No. 7 overall player at the boards, showing early signs of potential way back in high school.
The Losers
Las Vegas Raiders
Now onto the dark side of the NFL Draft 2020.
It was clear that all the Raiders needed was a good wide receiver, and so making the switch to acquire 21 year-old Henry Ruggs III from Alabama just doesn't sit well. Don't get me wrong, Ruggs has all the stops to make Vegas a huge threat with his immense speed and robust hands. But the Raiders could have picked better options to complement the team. Jerry Jeudy and DeVonta Smith - both with running yards way higher than Ruggs in 2018 - were open but for some reason were passed on.
Green Bay Packers
The Packers sent quite a disappointment to a lot of fans for making a few questionable switches. For one, Aaron Rodgers was let down to make way for Utah State QB Jordan Love. Rodgers was a former MVP and a Super Bowl winner, which is why it's quite unreasonable for the Packers to let him go. They also picked running back A.J. Dillon and tight end Josiah Deguara, which is not much of an interesting choice.